66 Reviews
Recommended by 100% of couples
Quality of service

5 out of 5 rating

Average response time

5 out of 5 rating

Professionalism

5 out of 5 rating

Value

5 out of 5 rating

Flexibility

5 out of 5 rating
17 User photos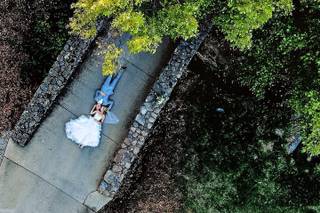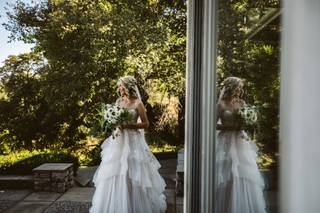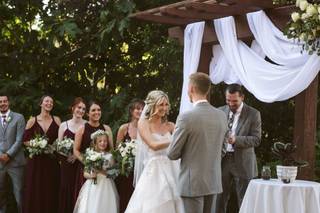 + 13

photos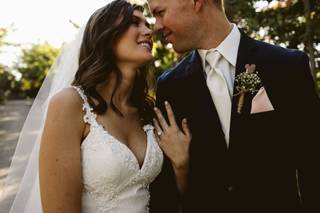 Allie F.

Married on 09/21/2019

What an eye!

We used Jackie for our engagements and our wedding and holy cow. I usually don't do well with having my picture taken but she is so fun and has such an eye! I am absolutely in love with how our pictures turned out.

Allison

Married on 03/31/2018

Working with Jackie for our wedding was a great experience. She is talented photographer, but she also made our engagement session and wedding so easy. I wouldn't describe myself as a natural in front of a camera, but her directions were great and all the photos turned out amazing. I'm so glad we made the investment in Jacqueline Photography--without question it was worth it, and we were in such good hands.

Heather

Married on 03/24/2018

Jaquline was very helpful and awesome the day of our wedding. Our pictures came out so beautiful. She captured the story of our day.

Are you interested?

Send a message

Megan

Married on 12/29/2017

Could not recommend Jackie more! She was my wedding photographer, and despite requesting her services quite late, she was incredibly accommodating. We had already had our engagement photos done by a separate photographer, and she was creative in recommending that we do a more informal version of those photos a couple of days before our wedding. That way, we were able to become very comfortable with her and get to know her more.

On the day of the wedding, Jackie kept everyone calm despite the inevitable craziness of the day. For someone who saw some of the most intimate moments of my life, Jackie felt like a natural and life-long friend who was there to cherish in the moment along with you. This was definitely something I did not expect from my photographer, and it made the morning of the wedding so much more comfortable and calm--truly a priceless thing!

I haven't even started to talk about her photographs yet, which are simply phenomenal. Each photo captured a candid moment. Her posing is so natural and produces photos that display a private moment in such a classy and eloquent way. I have shown my photos to my friends multiple times now, and every time they have been a jaw dropper.

I promise that you will not go wrong with Jackie, I hope to use her services many times in the future.

Sincerely,
Megan

Meagan

Married on 10/28/2017

i have had Jackie in mind for wedding and future family photography for over a decade and she does not disappoint. Her eye is unrivaled by any other photographer and the compliments I have received on my wedding photos are too many to count.. Can't wait for her to photograph my babies in the future!

Carrie

Married on 10/14/2017

Jackie is fantastic! Worth every penny. I recommend getting a wonderful photographer for your wedding, because when all is said and done, all you have are pictures and video. And it really does go by so fast! They capture things you have not seen. Jackie did a FANTASTIC job. 650 pictures!! She captured amazing moments. :-)

Isabel

Married on 09/15/2017

Jackie is AMAZING! Our engagement and wedding pictures were beautiful! She is extremely talented and great with lighting. I would definitely recommend her.

+ 4

photos

Barbara

Married on 09/02/2017

Jackie brought the magic of Lake Tahoe and the essence of our relationship to life in our wedding photos. We wanted moments from the day captured as they were happening and not forced into posed photos. That's exactly what Jackie did. The way she frames photos and captures the light, is completely original. She also made my camera shy husband relax and be himself. You should book her for your engagement, wedding and for family portraits. Jackie is super friendly, professional and knows how to get the best out of people. We will treasure these photos forever.

Cindy

Married on 04/21/2017

I was very cautious about picking a photographer for our wedding. With the experiences I've heard, the challenging family dynamics we have, and lots of twists in our family trees, I needed someone with the right talent and temperament. Then, there's the element where my sweetheart had a long standing opposition to "portraits", so that meant making the groom comfortable too. Our photographer was going to have their work cut out for them.

I researched at least a dozen photographers and narrowed my list to three interviews, fully prepared to do more if needed. It was a little like the Goldilocks and the three bears… first one was too gentle to deal with any family drama. The second one was just too scattered. Then, we met Jackie. As we walked out of our interview with her, my sweetheart said, "She's the one, right?" JUST RIGHT!

Jackie convinced us to do an engagement session, which we weren't planning on doing at all and for which I will be forever grateful! We brought our three big dogs and she made it fun (even though it was FREEZING). My sweetheart got comfortable with Jackie very quickly and we laughed like crazy. The light she catches and the way she works is quite simply amazing!

Then, there's the wedding day. Jackie arrived with her assistant (and husband, Scott) and together they captured so many amazing moments with great emotion and lighting. Except for the formal photo moments, we hardly knew they were there. The photos are incredible! We had a really hard time choosing!

Jacqueline Photography was absolutely the best choice we could have made. She's an efficient business woman (which I deeply appreciate) and a caring, warm person too. I feel like I came out of this experience with a wonderful wedding day, great photographic memories, and a new friend.

Jackie

Married on 08/20/2016

Jackie was amazing!!! Our pictures turned out beautiful! We will be using her for future events.

Kristi

Married on 05/20/2016

Jackie is amazing!!! Her photography is unique, raw and utterly breathtaking. The shots she captures is just incredible. Her eye for the best shots are second to none. If you want photos that will make your jaw drop, she is the one for you!

Erin

Married on 05/01/2016

The very best decision I made when planning my wedding was hiring Jacqueline Photography. I was first introduced to Jackie when my best friend got married in Napa a few years ago and hired Jackie as her photographer. Not only were the photos STUNNING but Jackie had such a laid back demeanor and amazing eye that she seemed invisible, never interrupting a moment to get a shot. There were photos on the dance floor when no one noticed her being there and large family portraits only took 20 minutes, allowing everyone to get back to the party.
I was in love. After my second friend used Jackie's services I decided that whenever and wherever I got married, the only thing that was certain is that Jackie would photograh my wedding.
When Matt proposed, the first thing I did was find out when Jackie could make the trek from California to Chicago.
Being in a new city they spent time scouting the best spots for photos and visiting our venue to get the lay of the land. I had some ideas about places I wanted to take photos, which we did, but when Jackie tells you she has an idea for a cool shot you listen!
We did a first look and got some incredible shots on the terrace of the Trump, then went on a downtown bridge with the bridal party. Once we were at the venue, they got everything from the napkins we had printed and signs we had made to the guests mingling and dancing and every moment in between. We couldn't be all over the wedding but we didn't miss a moment because Jackie was.
The next day, we did a day after shoot and ran all over the city taking photos with some of our favorite landmarks. It was so much fun. There was no pressure of the wedding so we were able to take our time and enjoy feeling like celebrities.
Every person I have heard from about our photographs says that they are "The most amazing wedding photos they have ever seen" and I tend to agree.
The only certainty if we had to do it all over again would be that Jackie would be the photographer.

Kristin

Married on 03/11/2016

My husband and I were very happy with our wedding experience with Jacqueline Photography! She interviewed me to decide where our engagement shoot should be and fearlessly accepted when we picked Disneyland. She knew how to make us feel comfortable behind the camera and put a lot of time and effort into our final photos. We highly recommend her!

Jennifer

Married on 08/22/2015

From the beginning Jackie really impressed my husband and I. We did the engagement package and wedding package with her. She really helped loosen us up at the engagement shoot and then again at our wedding. He creativity and use of light really is just spectacular. If you want a reliable, professional, and high quality photographer for your special event, then look no further! We loved having her photograph our special day!!

Katherine

Married on 05/23/2015

Jackie and her husband Scott make an incredible, and professional team!

I found out about Jacqueline Photography by seeing the wedding pictures she did for a friend of mine. Her work speaks for itself, but meeting her in person sealed the deal for me. She is very warm and easy-going, open to any direction you're interested in but also provides creative ideas and suggestions.

My husband and I got married in the Cayman Islands, where we live and work. Jackie was able to create a destination photography package that worked with our budget and exceeded our expectations. Communication via email was easy, and she always got back to me faster than I could get back to her! Jackie and Scott documented all the wedding festivities for us, including a boat day with underwater photography, all under budget. The pictures came out beautifully, and I could not be happier with the entire process, from the planning, to her prices, to the final products. I HIGHLY recommend Jacqueline Photography to any, and all brides! She is FANTASTIC to work with and made everything so easy on me. Thank you Jackie!!!!

Jaclyn

Married on 05/16/2015

Jackie is the best wedding photographer in Sacramento! Our wedding pictures just came back and everyone is blown away by how amazing they are. She captures people and landscapes beautifully, and she is so much fun to be around. I would highly recommend her to anyone! She goes above and beyond.

Ryan

Married on 03/27/2015

This is a new husband writing this and I had to because Jackie was Just incredible. It is very obvious that she has a special talent and passion for photography. The way she works is so comforting and so professional I truly felt like one of my best friends was taking pictures of us. She came prepared, excited and in complete control, when so much around is in chaos. She was so easy to talk to and knew how to organize a large group for the perfect shots. When the finished book came, we both knew we had made the right decision. You will not be disappointed, Jackie is flawless.

Megan

Married on 10/18/2014

I truly don't know where to begin to describe how amazing Jacqueline Photography is. My expectations for a wedding photographer were steep, but Jackie went above and beyond and captured every moment of our engagement and wedding absolutely perfectly.

After researching and interviewing photographers for weeks I finally stumbled upon Jacqueline Photography and immediately feel in love with Jackie's artistic vision. She has an undeniable gift of taking a normal shot and transforming it into something stunningly beautiful while still capturing the raw emotion of her subjects.

When my husband and I met with Jackie we both knew she was the right photographer for us. She's extremely compassionate and personable and made both of us feel comfortable. It's apparent how passionate she is about her work and that she truly cares about each of her clients.

Jackie photographed our engagement, wedding, and fearless bride session. She will really do anything to capture "the shot" and didn't hesitate to crawl in the weeds, climb over barbed wire, or even completely submerge herself in Lake Tahoe!

In addition to being extremely talented, Jackie is very professional and responsive. She was more than willing to work around my hectic work schedule and returned my phone calls and emails immediately. During our wedding, she did a fantastic job of "directing traffic" to make sure we got all of the photographs we wanted. She maintained a perfect balance of being around to capture everything, while still letting us take in each moment. My bridesmaids even commented on how fantastic she was during the entire event.

If you are looking for the best photographer around, Jacqueline Photography is without a doubt who you are looking for! Thank you for everything, Jackie!!


April

Married on 10/04/2014

Jackie was everything and more we could have ever asked for in a photographer. She was not only sweet and down to earth, she was a true professional. We could not be happier with our pictures! She is super talented and has an amazing eye for details!

Nicolette

Married on 09/27/2014

Jackie is an amazing wedding photographer! From the very first meeting it was clear that Jackie was friendly, professional, and extremely talented. She made us feel very comfortable and didn't pressure us to hire her. Her work sells itself so she doesn't need to pressure! She chose the location for our autumn engagement photo shoot and it was a beautiful setting! She gave really great direction, helped with getting us in position for her shots, and they never looked overly posed. She was really great at capturing all of our candid moments as well. Once we got all the photos from our engagement shoot, we had total confidence that our wedding pictures would be just as beautiful if not more so. Jackie had great communication with us; she always responded to any questions quickly. By wedding time she made sure she had all the details and came prepared to capture the magic! Both Jackie and her assistant Penny did a wonderful job with our wedding photos. Lots of variation, great angles, and perfect moments were caught in pictures – priceless! We were especially thankful to Penny, when the groom suddenly had a flat tire on the way to the wedding venue and she offered to take him there. A lucky Penny indeed! The finished product is nothing short of amazing! We have TONS of beautiful photographs; everything from getting ready, to our first look, ceremony, portraits, and all the fun that was had during the reception! Jackie has a great eye and LOVES her job. You're in great hands when you book Jacqueline Photography!
-Nicolette & Jimmy Thayer


Natalia

Married on 05/31/2014

Jackie is hands-down the best photographer I have ever worked with and we are SO thrilled with our photos. She is kind, professional, organized, reliable, and generally really fun to be around (important when you spend 10 hours with someone). Above all though, she is passionate about her job and her art. She goes to extremes to capture the perfect picture with the perfect lighting. For example, during our engagement shoot she climbed into a tree so we could be surrounded by apples on the ground. Since we got our photos I have had many engaged friends ask for her contact info because they are so blown away by her work. We were so lucky to work with Jackie and her team and will go back to her for all our special moments (maternity, baby, family photos, etc!).

Ashlie

Married on 07/13/2013

Jackie is absolutely amazing. If I had to do it all over again, I would go with Jacqueline Photography a hundred times over. Jackie did my engagement photos first and I fell in love with her work, as soon as I saw them I knew I had to have her for my wedding. Having her as my photographer was just as important to me as having the correct dress. She just has a way of making everyone (including my now husband who hates takening photos) feel comfortable. She is respectful and tries to be as flexible as possible for her clients. Jackie will do everything in her power to capture the special moments, you would never be disappointed by the shots she captures.

Jocelyn

Married on 06/15/2013

A photographer was one aspect of our wedding we weren't willing to take chances with. We were looking for someone that showed professionalism, had great skills and was easy to work with! Jackie was this and more. Pictures turned out better than we could have ever imagined! She's got so much talent and vision. Can't wait to work with her again in the future!

Patty

Married on 05/11/2013

I loved Jackie and her team!!!! Her pictures were amazing. I will definietly use her again and look forward to using her for my baby pictures. I wish she lived closer to me :)

Danielle

Married on 04/13/2013

We hired Jackie to be our engagement and wedding photographer and could not be more thrilled with our decision. Everyone always says that it's weird to have your photo taken so much and it really is. But Jackie made us feel completely comfortable and worked with our nervousness and quirkiness. She even suggested putting my engagement ring on our cat which turned out to be one of the cutest photos.

Jackie is really at her best when winging it in terms of locations. Locations and backdrops you wouldn't normally consider (In front of a garage door? Random lady singing on the street?) resulted in some amazing photos! She made the best of a drizzly San Francisco day for our engagement photos and they turned out great. On our wedding day, she had us run into the middle of K Street in Sacramento to get one of my favorite photos of us kissing in the middle of the road. She also doesn't look at brides crazy when you ask the question of 'Does this make me look weird?' which I greatly appreciated :)

Our wedding photos are stunning and the quality is incredible. We literally could not have been happier with the results. Even our friends and family commented on how impressed they were with the quality. People were so impressed that my sister-in-law even hired her to shoot their engagement and wedding because she couldn't imagine having anyone else do it.

We couldn't recommend Jackie enough. She is an amazing person and photographer. Thank you Jackie!
Are you interested?
Send a message