Reviews
5.0 out of 5 rating
Quality of service

5 out of 5 rating

Average response time

5 out of 5 rating

Professionalism

5 out of 5 rating

Value

5 out of 5 rating

Flexibility

5 out of 5 rating
100%
Recommended by couples
101 User photos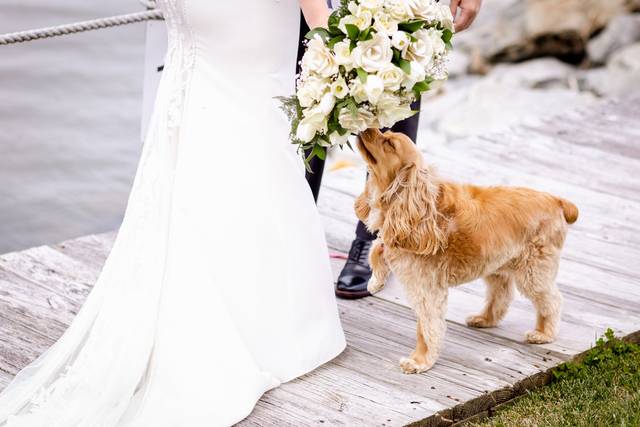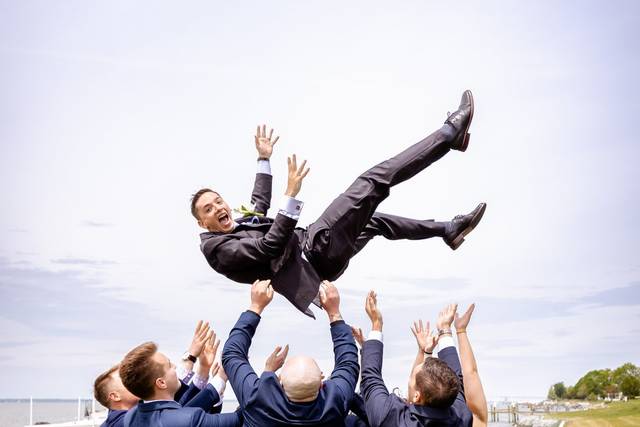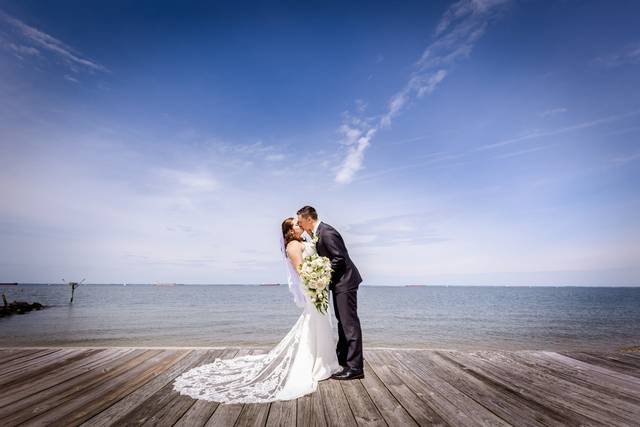 + 97

photos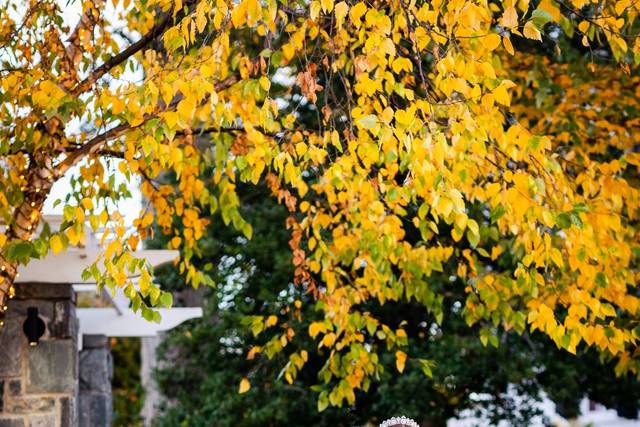 Kate S.

Married on 05/07/2023

We expected greatness, she delivered perfection!

Looking at her portfolio, you can tell that Heather is talented. Reading all her reviews, you can tell that she is professional. When we booked Heather for our wedding, we knew she would deliver on both those points. But she is so much more than just someone with a creative eye and professional demeanor! She thoroughly impressed us in two ways: 1) she can be everywhere without you even noticing! She took a picture of me walking down the aisle (standing right in front of me) and I didn't even notice until she sent us the pictures. She was so amazing at taking pictures (and then turning them into works of art) while simultaneously being completely unobtrusive. 2.) Her ability to take pictures of our dog was UNBELIEVABLE. If you have a dog that you want in your pictures, you need to book Heather. I have taken a few good pictures of my dog during her lifetime, and Heather was able to capture DOZENS of perfect images within the six hours she was working. I expected greatness from Heather on all our wedding pictures, and she delivered perfection.

Megan A.

Married on 11/05/2022

Absolutely perfect!

Heather was exactly who we were looking for. We wanted bright, vibrant, fun, spontaneous pictures and cared more about capturing a moment than taking artful Pinterest-perfect posed shots. Although we only bought a 5-hour package, she was able to capture all of the most important and meaningful moments of the day. Her photos are the perfect way to remember the best day of my life. She made a budget wedding look like a million bucks! And her personality is so fun and her eye so creative. You can't go wrong with her!

Ashlee P.

Married on 10/28/2022

Heather is amazing!

Heather made our day perfect by capturing all of the pictures we were looking for along with ones we didn't think of. She was such a pleasure to work with which made the entire day great!

Are you interested?

Send a message

Kimberly B.

Married on 10/22/2022

Fantastic!

Heather is absolutely amazing! I can't even believe how beautiful our wedding photos turned out, and she made my husband and I feel comfortable and relaxed during all of our sessions. We planning on using Jackalope photography for all of our future family photos!

Kimberly T.

Married on 10/22/2022

Taylor wedding

Perfectly captures our perfect day! Made us feel so comfortable and kept all of our wishes and was super flexible with us. Our wedding day is a day we'll remember for the rest of our lives, it was so perfect and we are so excited that Heather captured everything so beautiful.

Jessica S.

Married on 10/21/2022

Heather was great to work with!

We had a somewhat non-traditional wedding, but Heather worked with us at multiple locations and times throughout the day to capture all the important moments. We're not exactly the best at taking pictures, but Heather helped to make us feel more comfortable. She was easy to get along with and very patient. Our online photo gallery was delivered well ahead of schedule too!

+ 4

photos

Kelsey H.

Married on 10/01/2022

Heather is amazing!!!

Heather is an incredible photographer!! She is very responsive and easy to work with. She was so on top of things the day of and kept everything running smoothly. Even my wedding guests commented on how great she was - one of the guests said she stepped out in front of a car to get the perfect shot during our sword arch, lol! Our photos turned out amazing and I cannot thank her enough for capturing the day so perfectly. Highly recommend!

Jeremy

Married on 07/02/2022

Amazing, thoughtful, kind photographer!

Heather is incredible! We hired her for our all-outdoor wedding and couldn't have been happier with the experience. She was thoughtful about the natural light, including how to stage photos that would be beautiful and comfortable for some of our older guests. The group photos were efficient without feeling rushed. She communicated clearly and thoughtfully, and really took our style and needs into consideration at every step. Both of us were nervous about doing staged wedding photos, but Heather made it so fun and relaxed that we didn't feel self-conscious. Once she arrived, we felt confident that the photos were in good hands and could just enjoy the night worry-free. We are so happy with our experience here and would recommend her to anybody!

Mackenzie C.

Married on 06/26/2022

Thoughtful, helpful and amazing!

Heather is absolutely amazing! Her expertise, vision and friendly nature truly made our wedding that much more special. We also really loved her second photographer, Emily! As a team they made use feel comfortable and the photographs are stunning! Heather also went above and beyond to help us with some of the logistics on our big day - we couldn't have done it without her. I highly recommend her skills and expertise!

+ 2

photos

Lauren M.

Married on 06/21/2022

Words aren't enough!

The most amazing photographer out there. Heather made my husband and I feel so so comfortable... she gave us cues and 'poses' but everything felt natural. She captured the little gestures and kisses when we thought no one was looking. Best pictures I have ever taken.

Shelby H.

Married on 05/14/2022

Simply the Best!!!!!

The best decision we made was hiring Heather as our wedding photographer! From the very beginning, she was amazing! I was definitely a Type A bride and Heather was so patient with me and listened to all my random ideas! She also did so great calming my nerves and making sure I re-focused on the important things during our day. She literally walked through the rain with us and got soaked!!! On top of that, she is a magician behind the camera!! We got pretty heavily rained on and our photos came out absolutely perfect!!!! Seriously, her talent is insane! Looking through our photos, she made every moment look as emotion filled on the outside as it felt on the inside. She perfectly captured every emotion and special moment without having to stop you and re- do it ten times! really, I think we re-posed maybe once through the whole day and night! It was so nice to feel her capturing everything so that we could enjoy our day and not feel like we had to perform or pose for certain "instagram" shots. I will always cherish the photos she gave us! Not to mention the Polaroid add on is so so cool and I am so glad we did that!!! Seriously, book Heather. You will NOT regret it!!

+ 13

photos

Lenue G.

Married on 03/26/2022

Heather Meadows was the best

Heather was great in every aspect of our wedding day. She was quick and helpful in her responses beforehand and gave us recommendations and a full layout of what to expect on our big day. The day went by with no problems. She was very nice and fun to work with and all the pictures were taken in a timely manner, getting everything done that we wanted. She provided us with a few photos a few days after our wedding and the entire album about a month later. The photos were amazing. Could not have asked for better photos. Heather was the best, most professional photographer I have worked with. Highly recommend.

Julie E.

Married on 11/19/2021

Amazing photographer, amazing person.

Heather was honestly the final piece to make our wedding day perfect. She was so laid back and personable. She also made me feel so comfortable and beautiful. During family photos where it gets chaotic, she was assertive but easy going and patient. I do marketing for a living and photos are verrrrry important to me. She surprised me the morning after the wedding with GORGEOUS photos that made me cry. I couldn't believe how stunning they were. She captured me and my husband's personality perfectly. The coloring, the details, everything was just perfect. I also had flower girls as well and she was GREAT with them. She was patient and kind and got their attention. Please choose her for your wedding, engagement photos, anything. You won't be disappointed.

Hannah J.

Married on 09/25/2021

Heather is amazing!!!

Heather is absolutely wonderful!!! She is so great to work with, very accommodating and very responsive and she captured our wedding perfectly!! I could not be more happy with the photos. She was so organized and helpful doing a perfect mix of posed and candid photos!! Could not recommend her enough!!

Stacy B.

Married on 08/28/2021

Gorgeous Photos and Easy to Work with Photographer

Heather from Jackalope Photography was a great choice for our wedding photos. From the moment I read through her website and saw how detail oriented she was I knew she was the right photographer for us!

We did both engagement and wedding photos with Heather and were so pleased with both sets of pictures. Neither my husband or I are super comfortable in front of the camera, but Heather really put us at ease and got some fantastic shots.

I also really appreciated her willingness to edit some photos after we got them - removing some people from backgrounds or rain spots from my husband's suit. We've just started sharing photos more broadly with friends and family and everyone has raved about them!

I would highly recommend Heather to photograph your big day!

+ 6

photos

Anna C.

Married on 08/07/2021

Hands down best photographer in Maryland !!!

Heather was absolutely fabulous to work with. From our first planning meeting to my husband and I's big day she completely exceeded our expectations. The day of our wedding she worked tirelessly to make sure she wasn't missing any of our special moments. We had our ceremony at the Naval Academy and our reception at Port Annapolis Marina–it rained as soon as we got to the chapel and Heather was prepared with clear umbrellas to make sure me and my girls stayed dry. After the ceremony we took pictures at the Naval Academy in every place we could to avoid the rain but still have beautiful photos. Heather knows how to make any picture look amazing rain or shine. We would recommend her to anyone! She worked so hard before, during and after our wedding, and truly wanted to capture every moment of our big day! If you have any occasion you want photographed don't delay–book Heather for the best pics!!

+ 5

photos

Alyssa F.

Married on 05/28/2021

Willing to bend backwards for her clients

I contacted heather about a year and a half ago for my big wedding on May 23rd 2020. She was quick to respond, friendly, professional and her prices were reasonable. After looking at her gorgeous Instagram pictures I knew she was the photographer for me! We booked her and were very excited to have her at our wedding day.. a year goes by and Covid strikes and my big wedding gets postponed to 2021! I contacted Heather and she was willing to postpone our contract with no hesitation and was very understand and thoughtful through the process. My Husband and I decided that we just couldn't wait another whole Year to get married so we planned a small 10 guest backyard wedding at my parents house and we asked Heather if, allowed by the county mandates, would she be willing to shoot our mini wedding? She was more than willing at an extremely fair price and showed up in the 80 degree heat with her awesome superhero mask on and took the most beautiful pictures I have ever seen of myself!
Even out of all of that! Our favorite part about Heather was that she made both my husband and myself extremely comfortable during the posed shots (usually we are very awkward) and the pictures turned out better than I ever could have imagined.

Thank you Heather!!

Kelsey C.

Married on 05/01/2021

Amazing photographer and person!

Heather is amazing at what she does, plain and simple…trust her and you will be so happy you did! I appreciated Heather's upfront pricing, descriptions, and variety of packages on her site which isn't very common with most photographers out there which was an automatic plus. We booked her premier package plus rehearsal dinner photography which included everything you could want and more! After having our (initially) July 2020 wedding at the Naval Academy postponed, Heather was the best in terms of rescheduling and working with us and her calendar to make it as easy as possible. We got to meet for our engagement shoot which was a long time in the making but right away she made your comfortable with the camera and you could tell how talented and prepared she was.

Fast forward to right before our wedding day and we filled out her questionnaire to help with the timeline and Heather knew exactly what we wanted and come the big day she had some ideas of her own which turned into some of our favorite shots! Heather and her second photographer were amazing with the entire bridal party, family, vendors etc. She delivered our photos on time and there were plenty of them now we get to look forward to making our album with her!

Long story short: book with Jackalope Photography, you won't regret it!


Jamie M.

Married on 08/21/2020

Authentic photography

My husband and I were married in August 2020 after having to postpone due to the pandemic. Our original wedding date was in April 2020. Heather gets extra points for flexibility! I was so relieved when she was available on our new date. After booking her services in 2018, I was confident that we were going to have some truly special photos. The summer mini session that she photographed in 2018 really sealed the deal. We decided to use them as our engagement photos. From then on Heather was easy to work with and I really appreciated her down-to-earth style. She captured our wedding day exactly how I remember it.

Emily N.

Married on 04/25/2020

Such a pleasure to work with

I Highly recommend heather to be your photographer! She's great at what she does and gets the photos back to you so fast! She was so nice and accommodating when we had to change up our entire plans due to covid. Love her work and she's so nice to work with and made us feel comfortable the entire shoot.

Jamie

Married on 09/21/2019

Absolutely Amazing!

It would be in your best interest to book with Jackalope Photography! Heather is amazing at what she does and overall a wonderful person to work with. We could not have asked for a better photographer for our engagement and wedding photos. We decided not to have a videographer, but she did such a good job at capturing all the moments that going back through the photos told the whole story of the day and made us relive one of the best days of our lives. The USB of all our photos also arrived in the neatest way. We hope to continue working with Heather to capture future adventures!

Danielle W.

Married on 09/20/2019

Amazing. Perfect. Beautiful.

Heather/Jackalope Photography did such an amazing job of capturing our special day. The pictures are all absolutely amazing, she captured so many different perspectives, worked with us to make sure we had everything captured that we wanted, all within our budget. I cannot wait to have so many printed & a wedding album to cherish for years! Thank you, Heather!

Kellie

Married on 09/14/2019

Amazing Photography

My number one priority when I began wedding planning was making sure we hired a great photographer. I spent months searching for photographers in our area, and the minute I came across Jackalope Photography's website I knew it was the one!

Heather was absolutely amazing throughout the entire process. My husband and I had never had our photos professionally taken before, and she made us feel so comfortable and natural for our engagement shoot and took away all of our worries for the wedding pictures! She was always quick to respond to any questions we had, and put together a day of timeline for our wedding day!

Heather was so organized day of; She kept us on track with the timeline and re-adjusted when we ran a little late getting ready. She found the perfect spots for pictures, and during the reception she seemed to be everywhere at once, yet never in the way. There were a few times I noticed something happening I wanted a picture of, and when I went to find Heather I realized she was already there!

I'm so excited to see our finished pictures, Heather sent us a few the day after the wedding, which was amazing of her, and they were gorgeous. I'm so beyond happy that I stumbled across her website in those early days of planning, I couldn't have asked for a better photographer!



Caroline

Married on 07/20/2019

Wonderful Experience

We worked with Heather for our July wedding in Annapolis. Heather was easy to work with even though we were planning our wedding from out-of-town. She was flexible with both our engagement and wedding photos. Most importantly, we are so happy with how the photos turned out! I can't tell you how many times I've looked through them now and I think Heather really captured the joy of that day. I've had many family members and friends comment on how much they love the photos as well! Lastly, our wedding day was over 100 degrees and Heather was such a trooper capturing every moment despite the heat. Thank you for your hard work and for capturing our wedding so well!

Kelli

Married on 05/25/2019

She is amazing

I cannot recommend Heather enough!! She spent the day with my husband & I around Baltimore and it was a blast. She captured some of the best moments and was so nice to work with. She let us enjoy the day and keep our nerves down :) 20/10 would highly recommend!!!
Are you interested?
Send a message