58 Reviews
Recommended by 100% of couples
Quality of service

5 out of 5 rating

Average response time

5 out of 5 rating

Professionalism

5 out of 5 rating

Value

5 out of 5 rating

Flexibility

5 out of 5 rating
31 User photos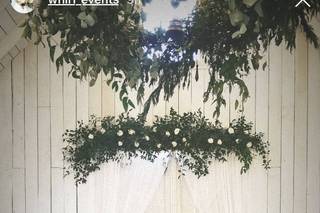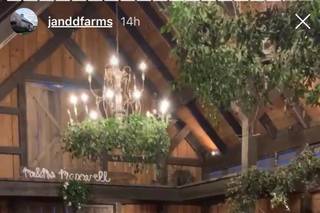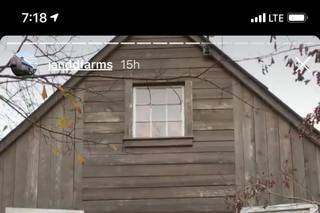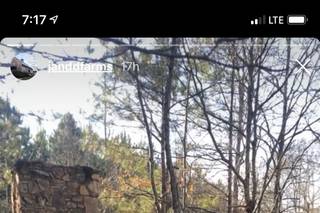 + 27

photos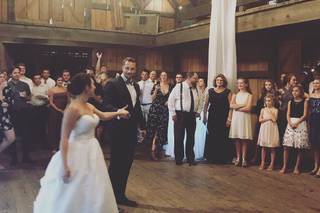 Megan S.

Married on 11/27/2021

Amazing venue

J&D farms was an absolute dream to get married at. The owner Danny is so amazing to work with and helped answer all of my questions along the way. The grounds are beautifully kept and I would recommend J&D to anybody looking for a gorgeous space to have any event.

Hannah S.

Married on 11/20/2021

A dream venue

It is hard to put into words how perfect J&D Farms really is. There is not one thing I would change about our wedding day at this venue. The owners go over and beyond to ensure you are taken care of--from the time you book to the time you depart! If you are considering a farm as a venue, but don't want a "country" vibe, but rather a rustic elegance vibe, this is your venue. It's genuinely a dream of an experience and place to start your forever.

Tiffany M.

Married on 12/14/2019

Most helpful staff, most magical venue

We toured every venue in AL and GA, and there was not even a close second when it came to the price value! The price was amazing for what you get, and they made me feel like the only bride in the world. McKenzie alone is reason enough to book here🥰 Our day was so beautiful because the venue was so beautiful and well laid out, and everything went so perfectly smooth because of these sweethearts. Danny and McKenzie, you are so special and truly made the beginning of our marriage so lovely.

Are you interested?

Send a message

Angie H.

Married on 12/05/2019

Absolutely stunning venue with flexible, attentive owners and workers

J&D Farms provided the most beautiful setting for a wedding! The owners worked with us on every detail even working out a way for us to attend another wedding there to get ideas. They worked with us on itemizing each detail in the contract. On wedding day, the weather looked bleak but when the sun came out just in time they readjusted to the ceremony in the orchard exactly like the bride dreamed. It was perfect!

Ashley W.

Married on 07/27/2019

Dreamy Wedding Venue with Excellent Service

Danny and McKenzie were absolutely wonderful in helping us create our perfect wedding weekend! They offered helpful suggestions based on their experiences, listened to our ideas and wishes, and made it all happen seamlessly for us. The venue alone is unlike any other- the perfect combination of elegance and class with a more rustic and laid-back feel. The property is absolutely gorgeous and dreamy! Danny does an amazing job photographing the events as he knows the lighting throughout the property. His couples shots are artistically pleasing, creative, and whimsical! There are not enough words to describe how fabulous McKenzie truly was for our weekend!! She pays careful attention to all of the details and stays on-top of coordinating the "flips" between the spaces during events. Throughout the day, she truly was the calm during the chaos who handled whatever may have come-up! Danny's photography assistant, Erika, was very attentive as well. She helps create amazing detail shots and veil shots while also ensuring you look your absolute best during the pictures. Since our wedding, we have had many friends and family members tell us it was the best wedding they had attended! All of our guests raved about such a unique venue! J&D Farms truly is one-of-a-kind! It is a hidden gem in Southside, Alabama, and we are so grateful we found it!!

Michelle

Married on 06/01/2019

They were great!!

Everything was perfect! We already want to go back! I couldn't have asked for a better place to get married at.

Tawana H.

Married on 02/23/2019

Wedding weekend!

My daughter got married at J&D on February 23, 2019. It was a wonderful venue. She was planning on getting married in the Orchard but the weather did not turn out the way we would have liked. They moved it inside to the stables and it was absolutely beautiful! We had an amazing day and wouldn't change a thing. McKenzie was there on hand through the rehearsal dinner and the entire day of the wedding. She is a jewel to J&D Farms. She was professional and handled every curveball that the weather threw at us that night. Thanks J&D for giving my daughter the perfect wedding that she has always dreamed of!

Dallas

Married on 12/31/2018

Our wedding day could not have been anymore perfect than it was; and it's all thanks to Danny and his wonderful team and staff! Everything went so smoothly. I was stress free the entire day. They literally took care of everything for us! If there was a question or concern about anything, we were notified but were always reassured not to worry about anything. We had access to the ENTIRE venue for the whole weekend. (This included the carriage house, the orchard, the barn, the stables, and the prep kitchen.) We were allowed to decorate the day before the wedding and had until the day following the wedding to get everything cleaned up. That was great!! Because we didn't have to worry about the stress of having everything done the day of. Danny (the owner of the venue) was wonderful to work with! He was always extremely helpful and was quick to respond to any questions I had. This venue is worth every single penny and if I could do it over again, I wouldn't choose to get married anywhere else!

Ashley

Married on 11/18/2018

Absolutely amazing

We have been talking about our wedding non-stop. I wish I had a million dollars to pay all of the J&D workers. McKenzie was basically my personal assistant (no wedding should happen without a McKenzie), and I didn't even have to ask her to do anything because she had already done it. I know there's more people behind the scenes who I didn't even get a chance to see or thank because they were so busy helping. Guests were telling me about people there helping them that I never even saw. I realized I had forgotten my bouquet in the carriage house as I was literally about to walk down and within 60 seconds I had my bouquet and was ready to walk. Our wedding required a transition of the stables from the ceremony to reception. They had the entire place looking like Joanna Gaines wedding in under 10 minutes. If I had it all to do over, I'd still choose J&D every single time. I couldn't have dreamed of a day that was better than the reality. All of our family and friends are asking us how soon we can have round 2 with them 😂😅 thank you to each of the J&D workers. The venue and the amazing-ridiculously wonderful-totally selfless workers, brought my childhood dream to life.

Maegan

Married on 11/17/2018

The BEST place to get married and the BEST people to surround yourself with!

When visiting J & D Farms, my husband and I knew immediately it was the place for us. They have 3 different options for your wedding- orchard, barn and stables- and they all are beautiful. When meeting with Danny for the first time, he was so kind and gave us all the information we needed. Throughout the process, he helped us with choices to make our wedding perfect for us. He also lets you "crash a wedding" to see ideas and see what a wedding at the farm looks like. We also used Danny as our photographer. We have already gotten photos back and it hasn't even been a month since our wedding. They are the BEST photos ever. He and his wonderful team helped capture our magical day perfectly. Our wedding day was PERFECT, and I know that is mainly because of Danny and his wonderful team. Mckenzie is AMAZING!!! She had the role of onsite planner and helps make sure everything is like we wanted. She made sure my bridesmaids and I had food whenever we needed it. Erika was Danny's photo assistant and quickly became my assistant during photos. She held my bouquet, my train, made sure my hair looked good; she was WONDERFUL! If you want a beautiful venue, with amazing people who truly care about you, this is the place for you! THANK YOU J and D Farms!

Leslie

Married on 09/02/2018

We had our daughter's wedding here this past Saturday and we could not have imagined a better venue! Danny and his staff were unbelievably accommodating and kind. We had such an amazing celebration! DO YOURSELF A FAVOR and have your wedding here. It was the most enjoyable, seamless day for all of the wedding party and parents. Our guests were raving about it all night long. Danny also recommended catering and a DJ that made the whole thing complete. For us, this was a destination wedding because all of our family had to drive in from all over the southeast and some had to fly in as well. So, it was a huge time and money commitment for everyone- I believe they would all say that it was definitely worth it! Best party ever! Down to every detail!

Alada

Married on 07/14/2018

This venue was a dream!! Everyone was so friendly and made us feel right at home. I couldn't have asked for anything better. I highly recommend Danny and his team, they are truly the best!!

Danny & Gang, thanks again for helping make our daughter's wedding day such a beautiful, memorable event! You're professionalism & ease to work with complete this beautiful venue! We love it!
The Sparks

Melissa

Married on 06/03/2018

Our daughter was married at the farm on Sunday. It was absolutely perfect! They were working behind the scenes but not seen at all. The trash was always picked up and taken away, yet we didn't see it happen. We heard over and over from our guests that this was the "best" "most beautiful" "stunning" "gorgeous" etc wedding they've ever been to. You will be thrilled if you chose J & D Farms. Well worth every penny!

Anna

Married on 04/28/2018

From the initial visit to when we made our exit after the wedding the team at J&D Farms made sure our day was absolute perfection. Danny really goes above and beyond what is required, from vendor recommendations, to personally taking care of your family's needs for the day, and everything in between. They have been doing this for many years so they know all the in and outs and are able to provide guidance on many aspects and details you wouldn't even begin to imagine. To say they made me feel special on my day is an understatement. I felt like I was the only bride they have ever had! Staying in the beautiful carriage house was like a 5 star hotel with the comforts of my childhood home. The team even surprised me and my now husband with a lovely personalized gift basket. It was just the sweet little cherry on top of a weekend well spent. When we arrived home from our honeymoon, our guests kept telling us how much they loved the venue. Many mentioned it was their favorite they have ever been to and how they wish they had gotten married there!

Tori

Married on 12/16/2017

J&D Farms was the best decision we made about our wedding. The venue is gorgeous and Danny was so helpful throughout the entire process. He made us feel like we were the only wedding he was working on even though he works with many couples. It was not only a peaceful experience leading up to the wedding but the wedding day was so easy and joyful. We are thankful for all he and his wife did for us!

Jordan

Married on 12/09/2017

Jana and Danny are so incredible at what they do. Besides the absolutely stunning venue, the owners are what made my big day so special. I planned my wedding in roughly a month and had tons of questions in that short time. Danny responded to my questions almost immediately and helped me out tremendously in finding the best vendors and other wedding day necessities. Our wedding day was perfect and stress free. Danny and Jana went above and beyond to make sure we had everything we needed and that our day was everything we hoped it would be. They are the sweetest and most professional people, and I cannot reccomend them or J & D farms enough!

Phil A.

Married on 12/02/2017

Our experience at J&D Farms far exceeded our hopes and plans for our daughter's wedding! The beautiful countryside setting, with rustic charm and grace, was second only to the outstanding staff led by Danny McEachern's kindness, availability and personal attention to every detail. This is the easiest recommendation of highest praise for anyone considering the services of J&D Farms!

+ 3

photos

Roni

Married on 11/18/2017

My husband and I just got married on Nov 18. I couldn't write enough to even touch on how wonderful this place is. It's absolutely breath taking from the carriage house, to the orchard, barn, and stables.
My bridesmaids and i stayed at the carriage house the night before the wedding.. waking up the morning of my wedding and being able to over look where i would be walking down the aisle was super special.
Danny, Jana, Mckenzie, and Erica literally went over and beyond to make my day as perfect as possible. They were there every step of the way no matter what i needed.
They made me and my wedding party feel like family and to me that means more than anything.
Danny and Jana were also my engagement, bridal, and wedding photographers. ( i loved how well they worked together) They made pictures super comfortable and so much fun!!
I highly recommend J&D Farms.
The venue and crew will always, always hold a special place in my heart!

Shelby

Married on 10/28/2017

Danny and Jana were more than amazing. They truly go above and beyond to make sure each bride has not only a perfect wedding day but a individualized wedding day. One of the things that I love most about J & D Farms is that everything is onsite. My bridesmaids and I got ready at the Carrige house while the groomsmen were at the stables and it was such a smooth transition from getting ready to photos to ceremony to reception since we all were right there. There are several different spots on site for first looks and group photos depending on the look you are going for. We took all of our pictures in the woods for a more whimsical feel and our first look was at the pool in the woods and it was so enchanting! The stables and barn are both so gorgeous, and it was a huge peace of mind that they had a back up if the weather was going to be bad. They also have options for ceremony spots and reception spots which creates a unique experience for each bride! We had my bridesmaids luncheon and rehearsal dinner there as well and it all was so perfect. Jana and Danny were there with us every step of the way during planning and gave me such confidence that everything was going to go smoothly and it did! I could go on and on about them and their venue, it really was the best day ever.

+ 3

photos

Kaitlyn

Married on 10/21/2017

J&D Farms is the absolutely best place to get married! Danny and Jana helped SO much; honestly they are/do more than just the venue owners. They gave us contact information for EVERYTHING! So helpful, so nice, so awesome! They made our wedding day an absolute dream. Even the whole month leading up to it they would check in and make sure we were ready to go! Great family atmosphere. I will never stop telling people how amazing J&D is!!!!!

Kylie

Married on 09/23/2017

Wonderful wedding venue. Danny and Mckenzie made the day so easy and stress free! I would do the day over again if I could!

Shellie

Married on 09/09/2017

I LOVE J&D Farms!! They went above and beyond to make my day perfect! There is no other wedding venue out there that can compete with the excellence that you get from Danny at J&D Farms! It's breathtakingly gorgeous and makes you feel so at home! I seriously couldn't have asked for a more perfect experience!

+ 7

photos

Emily

Married on 06/17/2017

Beautiful venue for our wedding in June. Danny was extremely nice and went out of his way to make sure we had the best day ever. He definitely went above and beyond and we would chose this venue again if given the choice. All of my guest couldn't stop talking about how beautiful the venue was for a wedding. Definitely my dream wedding spot.

Kelsey

Married on 05/20/2017

Oustanding!

I cannot give enough praises to Danny, McKenzie & Erika at J&D Farms. June 23rd was an absolute dream come true. They were so flexible, easy to work with & made our big day one to remember for a lifetime!!
Are you interested?
Send a message