Reviews
5.0 out of 5 rating
Quality of service

5 out of 5 rating

Average response time

5 out of 5 rating

Professionalism

5 out of 5 rating

Value

5 out of 5 rating

Flexibility

5 out of 5 rating
100%
Recommended by couples
103 User photos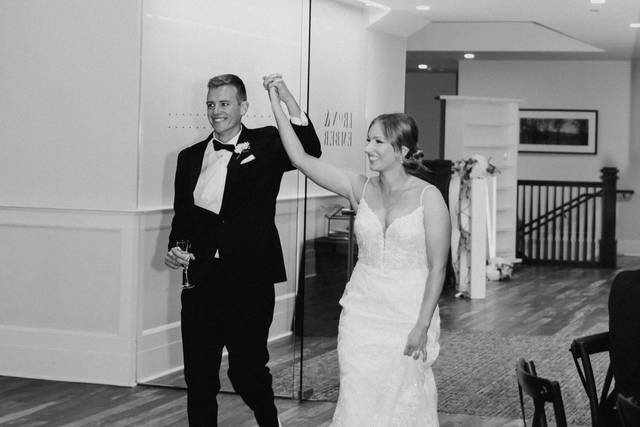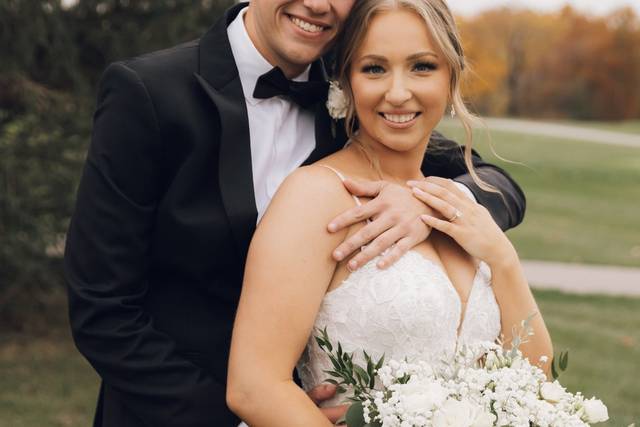 + 99

photos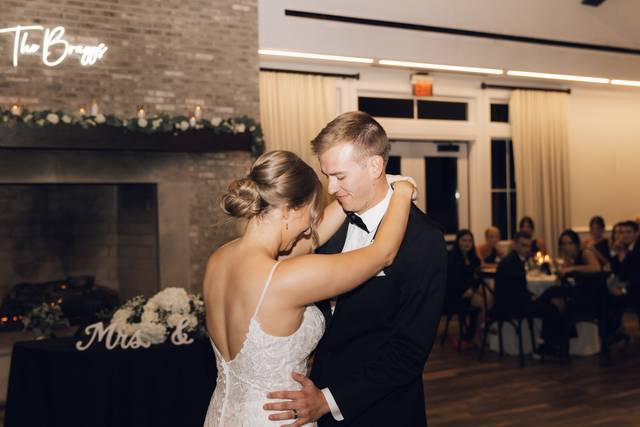 Rachel L.

Married on 10/28/2023

Best day and venue ever!

The best day ever!!! Iron and Ember was amazing to work with! Our wedding came out even more amazing than we could have expected thanks to Aubrey and the rest of the team. Aubrey was so so helpful and made everything so seamless - I truly couldn't have done it without her! The venue is beautiful and the bridal suite/golf simulators for the guys was so much fun. We couldn't have imagined getting married anywhere else!

+ 8

photos

Emily

Married on 09/02/2023

We loved working with Tristan and having our wedding at Iron and Ember! Everyone was so nice and helpful!

We loved having our wedding at Iron and Ember. Everyone was so helpful and so nice. It was also great to be able to bring in all of our decor and have the day coordinator decorate the event space and make our morning stress-free.

Audia S.

Married on 08/26/2023

Truly the best day ever!

From the day I attended a wedding at iron and ember two years ago, I knew it would be the place I would get married. The minute I got engaged I booked with them as soon as possible. The venue is so beautiful and was exactly the vibe of my dream wedding. The modern look of the venue allowed us to use simple and modern statement decor because the venue is already so beautiful on its own. Aubrey was great and so nice to work with. She kindly responded to every one of my panic emails and even made some accommodations for us when we had a huge crisis regarding our Airbnb for getting ready. We could not recommend Iron and Ember enough. My husband and i wish we could relive this day over and over. :-)

Are you interested?

Send a message

Molly S.

Married on 03/11/2023

Best Day Ever!

Aubrey & the I&E team ensured we had the smoothest day! Everything happened seamlessly! Planning was easy & Aubrey was very communicative leading up to our wedding day. The facility itself is BEAUTIFUL! So much natural light & the fire place is so cozy! It hardly needs any additional decor.

Abby S.

Married on 12/17/2022

Beautiful Venue and Amazing Staff

Our wedding was absolutely perfect, and it wouldn't have been nearly as great as it was if it weren't for the amazing planners and event staff that we had! We worked a lot with Aubrey and she was absolutely amazing - she was very responsive and super kind even though my husband and I were just clueless with everything. She made it so easy and her, Sarah, and everyone else just made it so stress free the day of. The venue is beautiful and everything just exceeded our expectations!

Ambre

Married on 12/03/2022

Exceptional!!

Emma made my open house dreams come true!! Venue is beautiful and perfect for any event really but especially this one where we had over 1k people come thru! The staff was wonderful and very accommodating! Thank you Emma for talking to me about doing this at Iron and ember over a year ago! I am so thrilled and grateful we did.

Theresa

Married on 11/12/2022

Perfect Team for the Perfect Day

The I&E Team and Aubrey were fantastic! From the first meeting, they made everything a breeze. Their inputs and suggestions helped make our day perfect without any worries.

Jessica P.

Married on 10/28/2022

Iron & Ember

Iron & Ember was a fantastic venue with fantastic staff! We had so many compliments throughout the night and weeks after the wedding. Everything was beautiful and they made it all so easy. I would definitely pick this venue again and again!

+ 12

photos

Brad B.

Married on 10/22/2022

Incredible

Emma was absolutely amazing. She provided helpful insights and was on point the entire night. Emma was a pure joy to work with and exceeded all expectations. The Venue was gorgeous, the fire places on the patio made it feel all the more homey. I couldn't be more pleased.

Olivia R.

Married on 10/21/2022

Enjoyable to work with!

We worked with Tristen at Iron & Ember and everything went so well! So grateful for her expertise during the planning and day-of the wedding. I would definitely recommend!

Erin M.

Married on 10/15/2022

Phenomonal

There are not enough words. It was a dream come true. Tristan was amazing and so incredibly helpful. We couldn't have done it without her!

Aly S.

Married on 10/01/2022

This is the perfect wedding venue!

We had a great experience working with Iron & Ember team for our 2022 wedding. The venue is gorgeous- after we had a tour, it was a no-brainer for us. Logistically, I loved having a different area for the ceremony, cocktail hour, and reception portions. Many of our guests commented on how smooth the event went. If you book with them, you'll have a few options each (3-4) for catering and entertainment- I really liked having that narrowed down list of vendors that the I&E team are comfortable with. Aubrey was our coordinator and she did an awesome job, especially making sure everything ran well on the day-of. I&E really has it all- beautiful modern venue, cost-effective, and the team knows exactly what they're doing.

Mckinsey T.

Married on 09/30/2022

No Words (In the BEST Way)

As a thank you to my vendors I offered to review all. I have sat on this one for awhile because it is truly hard to put into words how incredible our experience at Iron & Ember was. This venue was the first and only venue my husband and I looked at. The second I stepped inside I knew it was the one! Tristen gave us a tour and ended up being our venue coordinator and when I say she was absolutely made for this job, I am not exaggerating. She, along with the Iron & Ember team, made our day an absolute dream come true and then some. She executed every detail perfectly and was beyond accommodating to our vision and desires. From coordinating, to alcohol packages, to experience and detail they blew it out of the water. They were the kindest and sweetest people to work with. One of the best parts about Iron & Ember was the selection of catering and DJ vendors you can choose from. This helped me immensely because I was not overwhelmed with choices - they had narrowed it down to the best in the business and let me choose based on our opinions and what fit best with our vibe and personalities. The space was beautiful. The people were incredible. The day was a dream come true. I can confidently say that choosing Iron & Ember as our venue was the absolute best choice we made, in more ways than one. We walked away with memories that will last a lifetime, the biggest and best party of our lives, and a new found friend in Tristen. We would pick Iron & Ember over and over again in any version of this life. One billion out of ten recommend!

Raychal A.

Married on 09/24/2022

Iron & Ember - Amazing Experience

Iron & Ember, and more specifically Bethany, gave us the experience of a lifetime throughout our entire wedding process. They checked in on every detail, answered every question with ease, suggested amazing ideas and vendors, and the list goes on. We had nothing but a 10/10 experience across the board. We would not have changed one thing!

Mark C.

Married on 09/18/2022

We Love Emma at Iron & Ember

Emma at Iron & Ember was THE BEST. My wife and I couldn't be happier with our choice of Iron & Ember as our wedding venue. Our wedding was a brunch and everything was perfect. The event space is stunning and the staff knows how to pull off an amazing event no matter the specifications. Emma worked with us each step of the way and was the day of air traffic controller which helped to limit our stress. Emma is calm but also stern, which were both qualities needed to corral our rowdy families during the ceremony and photos. Our guests were full of compliments about the space and the staff. Nothing but great things to say. Could not recommend this venue and staff more!!

Liz S.

Married on 09/17/2022

Awesome and understanding

All the staff have been awesome to work with! The venue is beautiful and very reasonably priced. They offer great recommendations for vendors! Iron & Ember is very spacious, great location and beautifully designed!

Erin P.

Married on 09/09/2022

Truly the best!

Our experience with Iron + Ember was nothing but AMAZING! Our wedding was a day we will never forget. Emma, our wedding coordinator, was a huge reason why we felt ZERO stress throughout the entire planning process and on our wedding day. The venue is truly stunning! I have zero regrets choosing Iron + Ember as our venue! We also worked with other coordinators that were fantastic as well. 10/10 recommend! Not one complaint.

Elizabeth B.

Married on 09/03/2022

Amazing Venue and Team

Iron and Ember was my dream venue. It had everything I was looking for: clean lines, contrasting tones, and a gorgeous fireplace. Their team is AMAZING. Emma was so helpful planning all the bar details. I had Tristen as my coordinator and she was so attentive to every detail. She really made the day stress free for my husband and I. My guests are still talking about how much fun they had.

Bailey B.

Married on 09/02/2022

STUNNING venue with an amazing team!

We can't say enough great things about Iron and Ember and Aubrey! We had our absolute dream wedding day and venue! The venue itself is truly breathtaking and we loved being able to have 3 separate areas for ceremony, cocktail hour, and reception. Aubrey was flexible and so easy to work with! She made our day run smoothly and made the planning process so simple and easy. Iron and Ember is an amazing venue with an amazing team running it! We would absolutely get married here again!

Riley I.

Married on 07/23/2022

A dream come true!

I can't begin to describe the incredible venue that iron and ember was for my wedding day! We were assigned Emma Carmichael and she was amazing! The few hiccups we ran in to on our wedding day she handled with grace and a positive attitude. I remember that's she was there the entire night to make sure we had everything we needed. I couldn't have asked for a better person to help throughout the day! The venue is obviously beautiful and was exactly what my now husband and I were looking for. If we had to do it all over again we'd still pick Iron & Ember. (And Emma too!)

Laura I.

Married on 07/23/2022

Perfect place for one of the best days of our life!

Our experience from first visit to the last minutes of the wedding and all the planing/moments in between at Iron and Ember were amazing. My son was married there in July 2022. Emma C, our wedding planner, was professional, organized, efficient, but also fun and helpful in making decisions. She effectively communicated with us along the way and helped to coordinate with all the vendors. The day of the wedding ran smoothly with all the moving parts of a wedding day. Emma was so invested in making the day perfect and special for all of us and that personal touch made all the difference. The venue space is beautiful, spacious but also perfectly set up to help make it feel like an intimate event for the guests. I would highly recommend Iron and Ember!!

Shay C.

Married on 05/07/2022

Wonderful!

We had a great experience having our wedding at I&E. The team was great to work with and the venue is simple and beautiful. Highly recommend

Erin K.

Married on 04/30/2022

Best Venue ever!!

We dont even know where to begin. Iron and Ember was the main reason our wedding day was everything we pictured (and more)! We had Aubrey as our coordinator and she was thorough, kind, helpful and nothing short of amazing. We had the most romantic and picturesque ceremony all because there are no bad ceremony spots in the place. The reception was the party of a lifetime. I&E was the perfect venue, we would get married there a million times over!

Cindi M.

Married on 04/23/2022

Absolutely Perfect!

In addition to the amazingly beautiful venue, Bethany and Kimmi were both an absolute pleasure to work with! They went out of their way to assure that every little detail was accounted for and that all of our requests were met.

I was so impressed with the coordination of not only the vendors, but absolutely everything on the day of the wedding. They literally took care of EVERYTHING!! I can't thank them enough for the gift they gave me of being able to be present in the moment and enjoy my daughter's wedding/reception without having to worry a single bit about anything. I'm a little (okay . . . a LOT!) Type A, so it was such a blessing to me to know that my daughter's wedding was in good hands. They anticipated every need and made sure to take care of everything!

A friend spilled red wine down the front of my daughter's wedding dress. Before I even knew it, Kimmi had literally saved her dress and had somehow gotten the stain out! She is AMAZING!

As an added bonus, the vendors we selected (catering, DJ, photographer, florist, etc.) all commented during initial meetings on how much they liked working with Iron & Ember when we told them that was the venue. They all talked about how much they liked to do weddings there due to the great organization and communication with the coordinators.

Iron & Ember is such a fantastic venue and the coordinators are the "icing on the cake"!! We had the perfect experience and the perfect wedding day at I & E! I would highly recommend them to anyone searching for a wedding venue!

Lauren P.

Married on 04/09/2022

Absolute perfection

Everything about this wedding was absolutely perfect! Iron and Ember is stunning and the staff were incredible to work with. I wouldn't change a thing about my wedding day. Emma made everything so seamless that I felt like I had a built in wedding planner. I would highly recommend iron and ember to anyone!
Are you interested?
Send a message