35 Reviews
Recommended by 99% of couples
Quality of service

4.9 out of 5 rating

Average response time

5 out of 5 rating

Professionalism

5 out of 5 rating

Value

4.9 out of 5 rating

Flexibility

5 out of 5 rating
5 User photos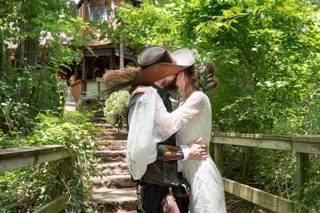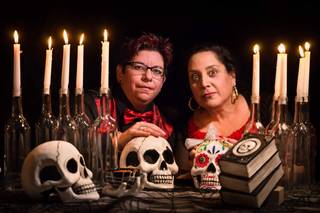 Natalie Y.

Married on 09/20/2019

Awesome! Loved everything

Igor is amazing! He photographed my wedding and some couple photos of my husband and I! We weren't sure how to pose / look and he did amazing job...Helping us out & just a fun person! We love him and so excited we have found an awesome photographer! He even sent us some photos early (the day after) and edited for us.

IGOR Photography's reply:

You are the best! Thank you for the fantastic review! I love photographing you guys!
Can't wait for next time ;)

C T

Married on 08/11/2018

Amazing experience!

Igor is a true professional in all that he does! His artistry, kindness, and willingness to do what you request is phenomenal. My daughter's wedding was beautifully captured on camera and I don't know what he did, but the rainy day looked spectacular on film! Igor was very accommodating and worked over 10 hours for the wedding and reception. The wedding albums were beautifully done with a glass cover and every page had beautifully colored background. NO white areas! I would highly recommend Igor and his services!

Allison

Married on 08/11/2018

Wonderful photographer and friend!

Igor is a wonderful photographer and we consider him a great friend! He took the time to get to know us as people so he could make sure our photos told the story of us. We received our albums a couple weeks ago and they're far and away better than some of the sample albums we saw from other photographers in the metroplex - we can tell the photos were taken and presented with love, and they really tell the story of our wedding day! We recommend having Igor do your engagement and bridal photos as well, as it really helped us get comfortable in front of the cameras and lights. Igor is professional, friendly, and responsive, which made him a delight to work with!

IGOR Photography's reply:

Thank you Allison, you guys are freaking awesome. I had such a great time shooting your wedding and sessions. I'm so happy for the opportunity and friendship!

Are you interested?

Send a message

Kristen S.

Married on 05/26/2018

Amazing Photographer

Igor is an incredible photographer and very easy to work with. Our photos came out amazing; both posed and candid shots. Highly recommend!

IGOR Photography's reply:

Thank you so much guys! It was a fantastic experience and pleasure to be part of your wedding team! The best themed wedding ever :)

Debra

Married on 05/19/2018

I don't have one complaint about Igor and his team. They did a fantastic job on photos and video

IGOR Photography's reply:

Thank you Debra and Dave, what a beautiful wedding it was. I'm so happy that you guys liked the photos and video.

Thomas

Married on 03/12/2018

Thank you Igor so much for all the hard work, for putting up with my crazy family and the amazing photos. We will always cherish them for life and we will use you next time we need a great photographer. Thank you so much!

IGOR Photography's reply:

You guys are awesome, thank you so much!

Joanie

Married on 10/28/2017

Igor shot our wedding last weekend and we will definitely be using his services again! He is punctual, confident and professional! He was very involved in everything we were doing, not only as a couple, but as a family as well, from me getting ready to our finale of sparklers. Everybody fell in love with him. Additionally, I love how he loved our babies and would get down to their level, to talk to them and take their photos... If your looking for the best photography in the DFW area, Igor is definitely the best

IGOR Photography's reply:

Thank you Joanie, it was one of the most fun and beautiful Halloween weddings that I have ever captured :)

Elena

Married on 10/10/2017

Igor is an amazing photographer!! I booked him for my wedding and I got exactly what I wanted! I couldn't be more happy with the quality of our Photos and his level of professionalism.

I am definitely recommending him to anyone that needs pictures done and returning for my family and maternity photos in the future!!

IGOR Photography's reply:

Thank you so much for the praise Elena, It was a beautiful wedding and I can't wait to photograph your family again :)

Meaghan

Married on 09/02/2017

My wedding is in September of this year, however I hired Igor to do the engagement photos first for my fiancé and I, I'm not typically a photo taking person, I'm not comfortable, but Igor was so kind , patient and really professional, and made me feel at ease with taking pictures. He occasionally showed us the pictures on his camera and they were absolutely wonderful he's really creative and has an eye for what really looks good. He also was really quick in editing the photos and returning them to us ! That I decided to immediately book him for our wedding as well, I know I will have the same outcome and great quality he provides, he also did my nieces senior portraits!.. . I definitely would recommend him to anyone.

IGOR Photography's reply:

It was a fantastic opportunity and honor to photography your session and wedding, thank you Meaghan! Keep in touch!

Kathy

Married on 08/26/2017

I am so happy I went with Igor for my engagement pictures! I was looking for a photographer where the pictures weren't too edited I wanted a more natural look, and I didn't want my pictures to all look super romantic, I mean I wanted them to be fun and original and still be able to capture the romantic essence of it. I came across Igor online and as soon as I read his bio I knew I had to hire him for this! I sent them couple pictures of ideas I had and they included powder paint war and he was so down for it!, we took pictures with our dog too and even though she is high maintenance he had the patience to deal with her. Overall my experience with him was fantastic! I highly highly recommend him to be your photographer oh and the best party did I say affordable comparing to other photographers out there?

IGOR Photography's reply:

Thank you Kathy, it was a blast shooting your engagement session, we loved every minute of it. Thank you again for trusting us for your engagement session!

I was searching for the best fort worth photographer, someone who could take my wedding day in their hands with special care I found Igor, he was attentive and so kind and most of all creative, he knew exactly what I want and nailed it. I will definitely keep him in mind for my future family portraits . Thank you so much Igor, you are one of a kind.

IGOR Photography's reply:

Thank you so much Lana! I really enjoyed being your wedding photographer and being able to capture such an important day in your life. You and Bobby are now my friends, let's stay in touch! Best Regards, Igor

Michael

Married on 03/04/2017

We chose them because they sold us on their love for each other and their love for truly creating amazing works of art. We wanted a sunset wedding picture and they delivered ! Meaghan coordinated with me on the exact times and location at our venue to create what we wanted . On the day of our wedding, I knew things were going wrong with other vendors and details but Meaghan kept my partner and I in happy spirits and reassured us she wouldn't let anything ruin this day. Igor & Meaghan didn't just care to get us great photos, they cared about us and our wedding day.

IGOR Photography's reply:

Thank you for the beautiful review Michael. It was our great honor to document your love and joy on your wedding day ;)

Destinee

Married on 11/24/2016

I absolutely love Meaghan and Igor! Such a fun and professional couple! I have had the pleasure of working with them on several different occasions and am so thrilled with their work every single time! I would recommend to anyone looking for a fun, creative, innovative photographer!

IGOR Photography's reply:

Thanks Destinee, It's always a pleasure working with you as well ! We appreciate the feedback , and can't wait to work with you in the future!

Ellisa

Married on 11/19/2016

Igor was a pleasure to work with and has an amazing eye. He gave us some incredible and artistic pictures of our day and I'm so happy to have found him. Wonderful photographer!!!

IGOR Photography's reply:

Ellisa & Jason !

It was a true blessing to be apart of your wedding ! There was so much love and joy surrounding you two, and there is no doubt that God has blessed this union !
Thank you so much for the review and can't wait to see you soon for our next shoot !

Sara

Married on 11/05/2016

I loved everything about yall! Meaghan recommended taking photos before the wedding ceremony and I declined - my mistake- I should have listened. Future couples: I recommend taking photos before AND after the ceremony because Igor makes them FUN and easy! I love these guys and would recommend them for ANY type of photo shoot!!!

IGOR Photography's reply:

Thank you Sara ! We loved your wedding , and got amazing images! Can't wait for our next family shoot :)

Deborah

Married on 09/24/2016

I can't say enough good things! Not only are my photos stunning, but Igor and Meaghan were so much fun to work with. I wanted photography that was in keeping with my artistic style... a variation on what's considered traditional. I think we chose the perfect photographer for what my husband and I were looking for. We looked at tons of photograper portfolios and knew by his style that he was the one for us. Igor was with me and my bridal party all day and we were completely at ease. At our wedding, it felt like we had a good friend taking our photos. We were so pleased!

Cindy

Married on 09/09/2016

Igor and Meaghan were so helpful and flexible. Meaghan even gave me her cell number and was always quick to respond to my every changing ideas. My (now) husband made a comment after our wedding and said "of all the vendors, Igor was the one who made a difference in making our day special". He did whatever it took to get the best shot possible. Amazing photographer and I am now proud to say that I have 2 new friends.

IGOR Photography's reply:

Cindyyyy! Thank you so much love :) we loved every minute of your wedding , your vows too each other told a story and was so unique! Thank you so much for opening up your family to us . You, Clay and the girls are amazing and thank you for the review!

Brianna

Married on 06/27/2016

We hired fiancé team Igor & Meaghan to be our wedding photographers and gained two lifelong friends. Igor is insanely talented and I love each and everyone of my wedding Images. Meaghan was extremely helpful with gentle posing and answered her phone for all of my wedding related questions , half which weren't related to photography but she helped anyways! I can't say enough good things about them, they are worth every dime plus more !

Lovell

Married on 06/04/2016

I have used many professional photographers in the past, and from the very first meeting, I knew that he was one of the best organized, most creative, best attitude, most accommodating professionals I had engaged on a project. My wife and I would recommend Igor at the highest level.

In our case, we used Igor as a wedding photographer, but after the wedding, we used him to make some candid shots fro brochures and literature and he did a magnificent job.

Julie

Married on 05/28/2016

Igor and Meagan were such a pleasure to work with! They were so accommodating and gave great direction, which is so nice since I had never done any type of photo shoot prior to my bridal portraits. I love my bridal portrait photos, they turned out so beautifully. I highly recommend!

Shawanna

Married on 08/08/2015

Igor is a professional and friendly young man who goes out of his way to make everyone feel comfortable. His creative and professional work has now become our everlasting memories of our very special day. We are so pleased with our photos – He has an incredible eye for a great shot! We will be sure to recommend Igor Wedding Photography to anyone we know who is looking for a photographer.

IGOR Photography's reply:

Thank you so much Shawanna, I really enjoyed photographing your beautiful wedding!

Jessica

Married on 06/13/2015

We used Igor for our engagement shoot and our wedding and couldn't be happier with how everything turned out! If you're looking for someone who is professional, punctual and can produce beautiful images, hes the person your looking for!

IGOR Photography's reply:

Thank you Jessica and Wesley! I had such a great time capturing your beautiful wedding. Keep in touch!

Tina

Married on 09/27/2014

My husband and I (and especially those who could not attend our small City Hall wedding) loved the photos by Igor. He is a true professional. We could not have asked for a better photographer. Igor is easy-going, polite, fun...one of the good guys. We would highly recommend going with him.

IGOR Photography's reply:

Thank you for your kind words Tina! It was my privilege to document your beautiful wedding, I enjoyed it tremendously. You guys have become my friends for ever, lets keep in touch.

Elizabeth

Married on 09/20/2014

Working with Igor was great! He got some wonderful shots - some fairly traditional and some with a little more edge. He took advantage of different areas within our venue (Times Ten Cellar) that I wouldn't have thought about using. Igor was very flexible and let me swap out a bridal portrait session for a family session instead. We had a wonderful family Christmas card because of this.

We have beautiful photos of our wedding day that we'll treasure!

IGOR Photography's reply:

Thank you Elizabeth! I had such a great time capturing your beautiful wedding. Keep in touch my friend!

Laurence

Married on 08/29/2014

Igor is a great wedding photographer. I hired him on short notice and he really worked about my crazy schedule. Even with a last minute change of venue Igor never said a word, he just kept it professional.

IGOR Photography's reply:

Thank you Laurence, I appreciate your feedback!
Are you interested?
Send a message