18 Reviews
Recommended by 88% of couples
Quality of service

4.4 out of 5 rating

Average response time

4.4 out of 5 rating

Professionalism

4.4 out of 5 rating

Value

4.4 out of 5 rating

Flexibility

4.3 out of 5 rating
Awards
8 User photos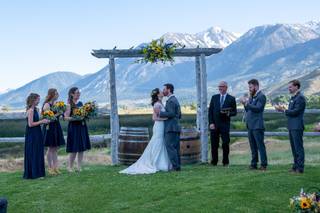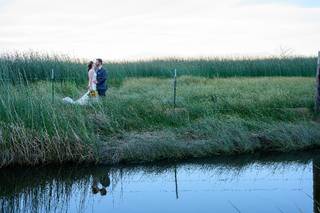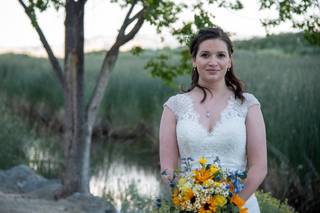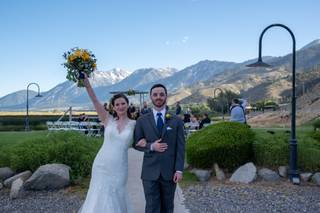 + 4

photos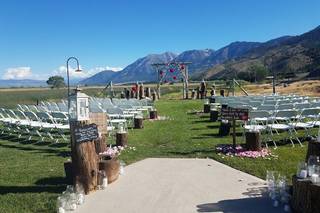 Shelly

Married on 06/30/2018

BEST wedding venue! Marie and her staff are FANTASTIC! The food is amazing! I would highly recommend David Walley's, you can't go wrong!!!!

Sophie

Married on 06/10/2018

The venue was gorgeous, staff were amazing, and the food was great! Marie, the day of coordinator, made sure everything ran smoothly and ensured that the places looked beautiful. All of our guests commented on the beauty of the ceremony site and many told us it was the best wedding food they have ever had. The cost of the venue, food, bar, and ceremony were very reasonable so we ended up with a wedding that looked incredible but was affordable. Thank you Walleys for an amazing day!

Cheryll

Married on 06/08/2018

We were SOOOOO happy with Walley's for my daughter's wedding. Marie, the wedding coordinator, was fantastic. It was super helpful that she provided us with a list of preferred florists, DJs, and cake businesses. Everything ran like clockwork. The location was to die for!--so beautiful. And we really appreciated the air-conditioned changing cabins. Thank you!!

Are you interested?

Send a message

Lauren

Married on 05/19/2018

We chose David Walley's for our May 2018 wedding based on the location, option to stay on site, and the value. While we were originally planning for a Lake Tahoe wedding, the price and what you got in the wedding packages at Lake Tahoe venues just could not compare to what David Walley's could offer. The scenery is beautiful, it feels down to earth, and you can basically take over the Resort on your wedding weekend. Marie immediately made us feel comfortable and at ease after a tour of the venue, so we were sold.

Leading up to, and on the day of the wedding, Marie and her team did an AMAZING job. We hosted our rehearsal dinner as well as a welcome reception at the bar the night before the wedding. On the day of, the weather started out beautiful, but quickly turned into a storm. Luckily, Marie changed the plan and moved the tables for the reception inside. Even with rain (and some hail), we had a beautiful ceremony on the Jobs Peak Lawn. I can't recommend this venue or Marie's services enough!

Cori

Married on 04/20/2018

Thank you to the entire staff at David Walley's that made our wedding day so stress free and fun! We can't thank you enough! The food was wonderful, the staff was great and the venue is just simply beautiful!

Alicia

Married on 03/24/2018

Everything was perfect! Affordable and includes a lot. Working with Marie was great, she was so professional and helped us every step of the way. The whole staff was amazing and treated our guests like royalty. Our guests are still contacting us and saying how great our wedding was and how beautiful the venue is. We had to switch to an indoor ceremony due to weather a couple hours before we were getting ready to walk down the aisle, but Marie made it so stress free and it turned out beautiful. Love love love this place! Highly recommend!

Mary

Married on 05/16/2015

David Walley's Resort was an amazing ceremony and venue location. Marie Stokes, the wedding and events manager was so wonderful. She was responsive and so very helpful. My wedding was very small 30 people and we planned the wedding in 2 months. It was absolutely beautiful. They have a bridal room so you are able to relax and get ready, which was just perfect. We had the ceremony on the lawn with Job's peak in the background, the view was stunning!! We had the reception in the gazebo. The food was delicious!! They even had the fire pit lit so we could roast smores. My wedding was just amazing thanks in large part to Marie Stokes and the staff at David Walley's.

This place was absolutely beautiful!! We had our rehearsal dinner at this location and I could not believe the beautiful scenery. David Walley's was very accommodating and set us up in one of their gazebos as well as catered all of our food. Our guests along with my husband and I were more than pleased. I would like to go back and actually stay at the resort someday.

Amanda

Married on 06/07/2014

I stumbled across David Walley's while scouring the internet for an affordable place to get married in the Tahoe area. What a wonderful twist of fate it was! After visiting David Walley's and finding out more details I found that it far surpassed anything I had come across in the Tahoe area and I feel it was equally as beautiful. I knew right away this is where my wedding was meant to be! Now that I have experienced having my wedding at David Walley's I can't imagine anywhere else having the same level of beauty, personalized service, convenience, and affordability for us and our guests.

Some of the things I love about David Walley's is that there was plenty of lodging for our many out of town guest to stay on site. Flying into the Reno airport was extremely convenient. The little town of Genoa is so cute and quaint. There are wonderful accommodations to stay off site and still walking distance to the venue. There are also some great food choices from the foodie approved to the more casual. However, I felt the best part was that there is no reason to even leave the resort. The onsite restaurant is fabulous! Not only are the views lovely, but the food, service and ambiance are wonderful. The café was the perfect place to enjoy breakfast and a snack. We held our rehearsal dinner at the restaurant and they were able to provide us with a fun and tasty casual menu and even surprised us with live music that was the perfect addition to the ambiance! The service every step of the way was top notch, friendly and personal. The reception food is provided from the restaurant and was the same amazing quality. The on-site spa and natural hot springs are a great way to pamper yourself and your bridal party before your big day. I can't say enough good things about the wedding coordinator Marie. She is on top of everything and has amazing attention to detail. She was incredibly supportive and went the extra mile over and over to make things convenient and perfect for us.

Kerry C.

Married on 10/10/2020

Great experience with wedding at David Walley's Resort

Stephanie Moghaddam, the wedding consultant, and the Chef, Terry, were exceptional to work with. This was the second wedding for both of us and we each have 3 adult children (some grandchildren too) and had decided to elope. When our children asked if they could attend, we ended up organizing a small wedding (19 people total) within a 3 week timeframe during the pandemic. We live in California (2.5 hours away) so we only had 3 weekends available to work out room set-up details, pull together a tasting, and work out a contract. Everything came together flawlessly. The food was excellent, the guests were impressed with the quality and quantity. The waiter was outstanding and met everyone's needs and requests, even learning everyone's names and able to track them to deliver their drinks as we all drifted from table to table socializing with each other. We had a couple vegetarian/pescatarians so the chef whipped up an additional dish to suit their needs. We had several children in our party so the venue allowed them to pick a variety of items from the kid's menu (not just one standardized kid's item for every one). There were two venues that we investigated, and although this venue was slightly higher in the bottom line cost, they were much more flexible and provided more food choices, and actually more food (the other venue did not offer the option to provide any appetizers while David Walley's had multiple choices - we chose 3 different appetizers). The other venue was not able to turn around a tasting within our timeframe either. So for us, the choice was obvious and we were very happy with the event.

Marie makes things simple and helps alleviate the stress when it comes to the big part... the food and venue! She and her team at Walley's have been a grand help.

Shayna

Married on 10/04/2015

Marie is very accomodating and quick to reply! We have opted to do our wedding a little different than most, in that we want to do an early morning wedding with a brunch reception. Normally they only serve lunch, but she has worked with us very easily and willingly to change the menu to fit our plans and budget. GORGEOUS views!

Erin

Married on 08/31/2013

Walley's was a beautiful location to have our wedding reception. The gazebo met all of our needs from the bar to the fire pit to having the option of being outside or inside during the reception. Everything went smooth and the food was wonderful!

Joni

Married on 07/12/2014

We loved getting married at David Walley's! It was absolutely beautiful. The wedding was outside overlooking the wetlands and the reception was inside the gazebo. There was outdoor and indoor seating. We had a wedding of 75 guests and everyone fit comfortably. The food was delicious!!!! People were talking about the salmon for days! (Even people who don't love fish.) Marie was very responsive and answered all of my questions. She and I communicated through email and I felt very comfortable with planning this way. We even had our rehearsal dinner at Walley's. (We sat out on the patio and had 10 gourmet pizzas brought out buffet style. Our guests were served iced tea and lemondade with the option of going to the bar on their own.) Marie set this up for us and it really took the stress out of planning a rehearsal dinner. Marie is very organized and runs a tight schedule to make sure everything gets done on time.The only problem that I had throughout the whole experience was that Marie was MIA on the day of the actual wedding. She set us up in the bridal suite but I didn't see her except for 5 minutes. I actually had to send a bridesmaid looking for her. So a few details were messed up. Our wedding cake was not displayed properly (3 tiered cake with 2 layers of cupcakes). And the wedding topper was not correct. The seating chart was backward so that some of my family felt isolated...Just a few details as I said. This could've been taken care of with a 10-15 minute meeting. Everything else was absolutely perfect. We would highly recommend getting married here.

Jami

Married on 06/25/2019

Great overall

Everything was great over all. We did have a few hiccups as they were switching owners and we're deciding not to continue with anymore weddings after July 1st. So we are lucky enough to be one of the last you to have a wedding on site. there were a few scary moments we weren't sure for what he was going to be there but all work out in the end. we were on not able to use the gazebo which was very unfortunate but we had another room available to us to use. Which was above the restaurant. all the food tasted wonderful, unfortunately though our filet mignons were all completely well done. The flavor was great but they were completely overcooked. Also our server was not very great at all subpar at best. The venue was very beautiful. the coordinator helped with a lot of things that made it easy for us to transfer flowers from the ceremony to the reception she was also helpful in other ways. Overall it was very satisfying and we had a wonderful wedding.

The wedding and reception was wonderful. Marie was available and helpful all the way up to the ceremony. It seems she and her staff became overwhelmed and things fell through. However, these were small things and nothing catastrophic happened to taint the event. We really appreciated Marie's assistance before and after the event. This is definitely a place I'd recommend for someone getting married and I will certainly encourage them to work with Marie.

Madison

Married on 08/16/2019

Do not book here

Canceling all weddings for the year (some that are happening days before) without any explanation and not even having the courage to call the couples to deliver your awful news yourself is a new low for a business. You all should be ashamed of yourselves.

Kori

Married on 04/28/2019

Cancelled my wedding

Due to buyout issues this venue cancelled my wedding two months before I'm supposed to get married. The new company said the grounds were unsafe but the "new" company has owned this property for almost 6 months now. We went in for a food tasting 2 WEEKS AGO and no one said a single thing to us. Then my DJ was the one to call me to tell me my wedding had been cancelled. Not the venue. We went the very next day to get our money back which we did but when we asked when we would have found out we were told when they got to us they had a lot of people to call. It could have been weeks until we found out. Then when I started telling people about it, I was told they cancelled all wedding after June of 2019 back in October of 2018 when they had just purchased the property. So if they knew there was an issue then, why did they let it continue on?! I now have less than two months to find a wedding venue. I don't even know if this place will be a wedding venue but if it every becomes one again, I don't recommend. Lack of professionalism and communication.
Are you interested?
Send a message