141 Reviews
Recommended by 98% of couples
Quality of service

4.9 out of 5 rating

Average response time

5 out of 5 rating

Professionalism

4.9 out of 5 rating

Value

4.9 out of 5 rating

Flexibility

4.7 out of 5 rating
134 User photos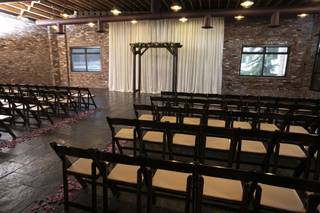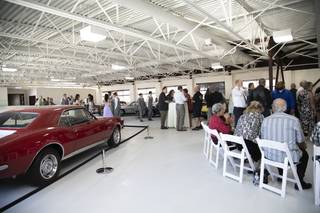 + 130

photos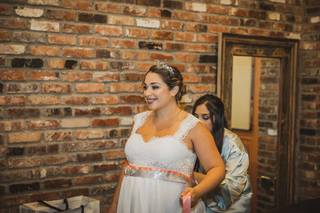 Featured

Ayshnay S.

Married on 05/28/2022

Best venue in washington

This venue was AMAZING! I really have to give it up to the staff they were very helpful and accommodating from start to finish. This is a huge venue for a great price and there's different rooms for ceremony/ reception, dinner, and cocktail hour. We got a lot of compliments from our guests about how nice the flow was because of different spaces; no distractions for moving chairs etc. Also everyone LOVED the car room, it really made the wedding unique and fun. There's plenty of parking for guests and honestly it was just a dream wedding.

Bryant M.

Married on 08/05/2022

My wedding

This was a great venue. The staff was very helpful and Lindsey made sure our experience was top notch. We Tha k them for all of their help.

Stephanie M.

Married on 07/11/2022

Perfection

This venue was perfect for us!! They were so helpful during the whole planning process and making sure everything was perfect the day of!!

Are you interested?

Send a message

Angela S.

Married on 05/05/2022

Dream Wedding Come True

Historic 1625 Tacoma Place was an absolute wonderful wedding venue! We were so lucky to have found the place and book it so last minute. We loved how central everything was at this venue and it was easily accessible. Everyone we worked with at this venue responded in a timely manner, were very helpful and kind, and ultimately helped us to create our fairy tale come true. We highly recommend this venue for any couple searching for a wedding venue!

Brionna B.

Married on 04/02/2022

Perfect April wedding venue!

Lindsey was amazing to work with, very responsive to questions and detail oriented. The space was beautiful and it's lovely how much they include in the rental. We loved how we could adjust the lighting for a moody vibe and they were very accommodating. The location is very convenient - we did photos at Point Defiance earlier in the day, rented a big Airbnb in town 10 minutes away, and rehearsal was 10 minutes away at Union Club. For an April wedding we didn't want to chance outdoor weather and it was perfect to be inside at Historic 1625.

Lani D.

Married on 04/01/2022

Incredible Venue Complete With An Amazing Team!

Historic 1625 is an incredible venue and their team has been more than accommodating during the past year of planning our wedding. The venue itself is spacious, inviting, and the perfect backdrop for capturing gorgeous photos. Huge thank you to Kellie, Kristen, and Lindsey for all of your assistance. We couldn't have pulled off a more beautiful and well thought out wedding, even during a pandemic, without each of you. We celebrated our big day on 1/16/21 and our friends, family, and vendors were all so impressed by every single detail that went into making our dream wedding a reality. We highly recommend Historic 1625 to anyone looking to book a venue that is sure to impress.

Michelle B.

Married on 12/16/2021

Can we get married here again?

This venue is amazing when you're looking for a places that's well maintained and has value in what you pay. With the pandemic we have had to change our dates and they have been more than flexible with everything going on. They were more than happy to have me come back I don't know how many times to look at the space leading up to the wedding. If money wasn't an object I'd have my wedding all over again.

Olivia M.

Married on 12/03/2021

Amazing! So helpful!

The staff are all so wonderful. Covid cause so many issues but Historic was so helpful and easy to work with. Unlike most vendors that left their clients high and dry, historic went above and beyond. They even allowed us to have a mini ceremony in lieu of our big wedding that we no longer could have due to Covid restrictions. We were able to have two weddings and both turned out amazing!

Kjellsea L.

Married on 11/27/2021

Amazing venue & helpful staff

What a wonderful venue to get married in! The staff at Historic was amazing as you can imagine we had to reschedule due to COVID. They allowed us to reschedule and even use the venue on our original date for a small, intimate ceremony! They made everything so easy and Lindsey was AMAZING to work with. The venue is perfect for any size wedding and is GORGEOUS! Very little decorations are needed because of the natural beauty of the space! They have a car room that has old cars where you can do a cocktail hour. The space was so clean! I would highly recommend this venue :)

Melissa L.

Married on 10/10/2021

Elegant Venue perfect for an Autumn Wedding

When my Husband and I first walked into Historic 1625 last year, we knew right away that this was the place we wanted to Celebrate our Wedding! We were planning our Wedding for November 2020 and Historic 1625 is a Beautiful Indoor Venue perfect for an Autumn day here in the PNW! From the spacious Ceremony and Reception rooms, warm brick walls, exposed wooden beam ceilings, and gorgeous slate flooring, we immediately pictured our perfect day in this space. The space also has two very nice Dressing Rooms with comfy couches to relax on and I loved that my Bridal Suite was complete with its very own private bathroom. Last year we were working with Kellie when we had to change our plans due to the pandemic. She and the team at Historic 1625 offered us a Complementary Date Change due to the unprecedented circumstances and we moved our Celebration to this year. We were Married last year in October in a very small, intimate Ceremony and we were so excited that we would still be able to Celebrate our Vow Renewal and first Anniversary at Historic 1625 this year. We worked with Lindsey to plan and coordinate our Event and the whole process was organized and efficient! On the day of the Event, the space was set up perfectly and the photos were stunning! We can not Thank the team at Historic 1625 enough for helping create such a special day of memories that we will cherish forever!

+ 5

photos

Lauren C.

Married on 10/02/2021

Perfect Venue

Historic 1625 was the perfect venue for our wedding reception! The staff was so accommodating and responsive whenever I sent in questions. They made everything so easy and the day itself floated by so smoothly. I love that the guests had the option to leave their cars overnight (and pick them up early the next morning). It was truly the perfect place and I can't imagine having gone with anyone else. I highly recommend Historic 1625 to anyone looking for a venue in Tacoma!

Brianna K.

Married on 08/07/2021

Great All-in-One Venue - Amazing Staff

This space is perfect if you're looking for a ceremony and reception space all in one. Great flow from ceremony to cocktail hour to dinner and back to dancing. The staff was great to work with and actively collaborated with our vendors to make everything run smoothly. I will admit I was a little concerned about the location as it's a bit outside of downtown; but it was absolutely perfect. Would recommend this place to anyone and I would say the price was definitely reasonable for what you get and the level of care we felt from the staff.

Brianna K.

Married on 08/07/2021

Great All-in-One Venue - Amazing Staff

This space is perfect if you're looking for a ceremony and reception space all in one. Great flow from ceremony to cocktail hour to dinner and back to dancing. The staff was great to work with and actively collaborated with our vendors to make everything run smoothly. I will admit I was a little concerned about the location as it's a bit outside of downtown; but it was absolutely perfect. Would recommend this place to anyone and I would say the price was definitely reasonable for what you get and the level of care we felt from the staff.

Gina G.

Married on 07/23/2021

The perfect venue!

We had an absolutely AMAZING experience having our wedding at 1625 Historic Tacoma Place. The staff were so helpful throughout the entire process of wedding planning. We had our wedding planned during the pandemic and they were accommodating in every aspect which took so much stress off of us! The venue is absolutely beautiful- it's warm, inviting and I loved how professional everything was handled. I also loved having an indoor venue for our wedding even in the summer! We didn't have to worry about unexpected weather changes and our guests we comfortable the entire evening. They also have ample parking! I 100% recommended checking them out if you are looking for a wedding venue in the Tacoma/ Seattle area!

Megan K.

Married on 07/17/2021

Unique Wedding Venue

Immediately after walking into Historic 1625 for my walk-through, I knew I wanted to have my July 2021 wedding there. The design of the event space is beautiful with its brick walls and wood beams, and the collector car room added a unique touch that sold my husband on the venue. The fact it's priced so reasonably, especially in comparison to other spaces I considered, cinched it for us. The beauty of the space also likely saved us a good deal on decorations! The staff were incredibly friendly to work with and responsive to all my questions, which was such a lifesaver given all the uncertainty during my wedding planning with COVID-19. On the day of the wedding, Laura even found one of my bridesmaids superglue to fix her heel that broke just before the ceremony! I'd definitely recommend Historic 1625 to anyone looking for a space to host a wedding or other big event!

Alexandria O.

Married on 06/27/2021

Perfection

Our day & everything leading up to the day Historic 1625 was amazing! I would do it all again 😉 the staff made everything so easy & we're so wonderful to work with. They made sure we had things we needed & provided assistance so willingly!

Thank you from The Pippin's 🥰

Taylor J.

Married on 06/19/2021

Perfect spot for a wedding!

This was the first venue we visited and I never wanted to go anywhere else, I was in love with it. Lindsey (Event Operations Manager) was one of greatest support systems throughout the whole pandemic and planning our wedding. We just got married this weekend and we couldn't be happier with how everything went!

Myrene

Married on 06/08/2021

Great experience

My husband and I saw historic and immediately knew this would be our Venue! They were always in communication, never had to worry or stress over anything!

Erin F.

Married on 05/01/2021

They took the time to get to know us...

Historic 1625 is a beautiful venue, with amazing staff. Through planning our wedding mid Covid, Lindsey was there supporting us every step of the way. On our wedding day we felt so supported and valued, she really took the time to get to know us. All of our guests loved the venue, and the car room was a hit! They really went above and beyond our expectations.

Kristi

Married on 03/06/2020

Perfect venue, amazing staff!

Historic 1625 is beyond beautiful and was more than we ever expected for our ceremony and reception venue. The building speaks for itself no matter the decor. What we loved most is that we didn't have to provide much decorations to create the atmosphere we were looking for. We had our ceremony, cocktail hour, and reception all at Historic. We highly recommend purchasing the Car Room for happy hour.
Our guests loved it and it provided a nice transition from ceremony to reception. Not only is the venue itself amazing, but we loved working with Kellie and the other staff at Historic 1625. Kellie was beyond helpful with our entire planning process. She not only helped with floor planning for the event but also helped with all the details of the time line and was present for our rehearsal to help us figure out the flow of what would work best with our specific family and wedding party circumstances. Kellie also helped us find other vendors that resulted in a lot of savings; adding to the look of our wedding, that we would not have opted for due to price. The staff always responded to our calls and emails quickly and were beyond helpful in answering any kind of questions we had about details or planning. Another great aspect of Historic 1625 is that the tables and chairs are included in the price, with set up and take down, and the venue has the capacity to hold a large or small guest count and still be equally as beautiful and comfortable. We highly recommend Historic 1625 for weddings and any other events!

Elizabeth H.

Married on 02/22/2020

Amazing wedding experience - highly recommend!

We booked Historic 1625 as our wedding venue a year in advanced because we loved how BEAUTIFUL, yet affordable it was and we could not have been any happier! The process from beginning to end was so smooth. My husband and I worked with Kellie. Not only did she make this whole process fun (do not get me wrong, there were times when it was TOUGH because that's normal wedding stuff, right?), but she was extremely helpful and quick to respond whenever we needed her. Her relationships with the vendors we worked with clearly showed us how great and qualified she was at her job. She definitely went above and beyond to make our wedding what it was...and it was freaking amazing!

The main things we were looking for in a venue were on-site parking, two separate bridal suites and room to accommodate a large party - Historic 1625 checked all of those requirements. For cocktail hour, we included the car garage package and that was a HIT with all of our guests. The classic cars were a nice touch as people were mingling in between the ceremony and reception. We fit 270+ people comfortably into one side for the reception, while allowing the other side to be open for the bar, dance floor and desserts. Thank goodness for so much space because we had a line of people for our ice cream cart, while having so much room for people to dance at the same time.

If we could have another wedding there, we would! Maybe for a future anniversary. I highly recommend this venue!!!

+ 4

photos

Angelia

Married on 02/20/2020

Thank you Historic 1625 for making my wedding magical!

Kellie and all the staff were AMAZING! She was quick to respond, answered all my (hundreds) of questions. They worked with us on everything and accommodated our huge guest count. I knew it would be a challenge and it was hard to find a place that would accommodate all of our guests but they made it work! All of our guests loved it! My brother in law even said he wants to throw their son's 1st birthday here because they liked the venue so much. Everyone was in love with how it looked. It's the exact style and vibe we wanted for our day. All our guests also loved the car room. It was a perfect place for everyone to have cocktail hour after the ceremony. Thank you Historic 1625 team for everything!!! I hope I can come to a wedding here as a guest because I love this beautiful place!

Alex

Married on 02/14/2020

Wonderful!

Everyone was so helpful and kind. Helping with any questions I had. And the venue was absolutely beautiful! It had all sorts of cool rooms and a special place for the bride and groom. The car room was awesome for our cocktail hour. Book your wedding here!

Amanda J.

Married on 02/02/2020

2020 here we come.

I love the professionalism of this venue. We email them with ANY questions and they respond within 24hours. Super friendly and willing to help. My fiancé and I are really looking forward to our wedding next year.

Historic 1625 Tacoma Place's reply:

We can't wait to celebrate with you all in February! Thank you so much for the kind words already- looking forward to continuing with planning. Cheers to 2020!

Brenna

Married on 12/28/2019

Couldn't Have Been Better

My husband and I absolutely loved our experience with Historic 1625. The entire staff (especially Kellie) was absolutely phenomenal. Kellie was extremely helpful throughout the whole planning process and was patient with all my emails and questions.
The venue itself:
The ceremony room had plenty of room for all of our guests and the layout didn't feel cramped.
We rented the car room for cocktail hour and our guests raved about the experience all night and weeks after. The only suggestion I would have for Historic would be to add a stand with information about each car. I think that would be super cool for the guests. Even without the info, it was extraordinary.
The groom's room was perfect for the men to get away and get ready and the bride's room was spacious enough for all of our supplies and accessories. (The private bathroom is also a huge plus)
I could go on and on about how wonderful our experience was, but you'll just have to see for yourself.
Are you interested?
Send a message