31 Reviews
Recommended by 98% of couples
Quality of service

4.9 out of 5 rating

Average response time

4.9 out of 5 rating

Professionalism

4.9 out of 5 rating

Value

4.9 out of 5 rating

Flexibility

4.9 out of 5 rating
Awards
32 User photos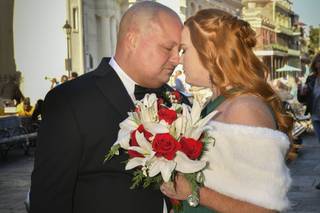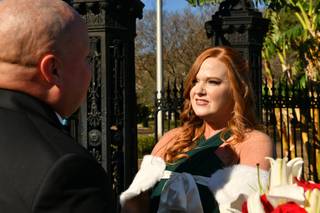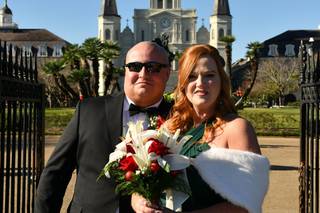 + 28

photos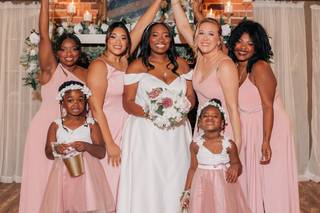 Featured

Erika

Married on 11/10/2018

Amazing Make Up Artist!

Jessica is the true definition of an artist! Jessica did my make up for my wedding and I was so amazed by her work! She also did my mom, mother in law, 4 bridesmaids and my junior bridesmaid make up on my wedding day all by herself and the results were absolutely incredible! Not only did everyone's makeup look amazing in photos, but it lasted for the entire day and night! I had her use airbrush makeup on me and my girls had regular foundation and no one even needed touch ups through out the night (even after sweating and dancing) and we were all so impressed! We all had lashes put on and they also lasted throughout the day/night and even into the next day! Jessica is very professional and always cared about my needs and exactly what I wanted for all the makeup looks. She is an incredibly sweet and knowledgeable artist with a very calming presence. On what can be a very stressful day, it was wonderfully have someone who was happy, relaxed and attentive around. I would HIGHLY recommend her!!

Seabrook

Married on 02/10/2023

Easy and Beautiful Experience!

Jess was so easy to book and really helpful addressing my questions! The result was so beautiful and made me feel amazing! The artist, Chelsea, had a really calming vibe during an admittedly stressful time! I recommend this service to anyone looking for makeup in LA!

Molly H.

Married on 12/16/2022

Everything I could have asked for!

From start to finish, including booking, scheduling trials and day of performance, Glam To Geaux was amazing to work with and exceeded my expectations. My matron of honor is already trying to think of a reason that we can utilize them again in the near future - we were that happy! Highly recommend!

Are you interested?

Send a message

Amanda S.

Married on 12/15/2022

They made sure my day was PERFECT and ON TIME

I can't say enough good things about Jess and her team. Chelsea did an amazing job on my hair and makeup at Windsor Court Hotel. So much so, all of the hotel workers wanted all of Glam to Geaux's information so they could refer guests to them! Thank you guys so much for making me absolutely beautiful for my big day!

Megan W.

Married on 12/10/2022

Amazing service! Super nice and friendly!

Amazing service! Super nice and friendly!

Heather M.

Married on 11/19/2022

Engagement photo shoot

My make up artist was wonderful this was my first experience getting glam and she was patient in explaining the options and the difference between them. My makeup was awesome and lasted throughout my all day shoot.

Amanda R.

Married on 11/14/2022

Great wedding experience

This company was amazing for my wedding. They were welcoming to any questions I had (and I had a lot) and responded promptly. I got make-up for myself and my bridesmaid and the make-up artist and the hair stylist were so nice and welcoming and made me feel comfortable. They were really receptive to any changes I wanted and I don't usually wear make-up and they made sure I stayed authentic to myself but still had great make-up that would show up in pictures. My hair and make-up turned out beautiful and it lasted all day. They are excellent and I highly recommend them.

Bond

Married on 11/12/2022

Jess and her crew go above and beyond

I am thrilled with the services I received from Jess and her team at Glam to Geaux! Jess is extremely communicative, has a streamlined process for bookings, and best of all, they are a completely mobile service. For a couple that is having their wedding in a unique location or at their homes, Glam to Geaux is a perfect fit. They offer hair and makeup, including airbrushing and can offer a packaged set up that allows the bride (me) to gift the treat of hair and makeup to the bridal party, flower girl, and mothers of the bride and groom. The pricing is more than fair considering the travel time, the time they take to perform services, and the experience of the many stylists and artists they have. On top of all of this, Jess and the crew are extremely knowledgeable. For someone like me, who's more of a "tomboy" with a terrible opinion of salons (they always cut way more hair off than I want) and an admittedly lazy face care routine, Jess is more than happy to provide tips and tricks to help you get ready for your big day. Furthermore, her staff is knowledgeable too and will provide all kinds of helpful information to help you get the style and look you want for your big day. Stephanie, the makeup artist I had, was amazing! She really worked to get the right shades, understood I am picky about my lips (color and liner), and really listened well to what I wanted. She pulled off the perfect look for me with an application that looked natural, beautiful, and pristine. Chelsea did my hair and she was awesome!!! I have thinner hair than I used to and for most of my life, it's been all one length (see above about salon experiences). Chelsea discussed each of my inspiration styles with me in detail and explained what we'd need to do to make each work on my hair. She tried 3 different "looks" during my trial, getting quite creative until we found a look I loved and she felt great doing. The trial run is not included in your pricing (nor should it be for what they charge for a package) and is also done at whatever location you need. They are timely, efficient, professional, and absolutely give off the vibe that they truly want you to feel as beautiful, amazing, and special as you imagine for your wedding day. Disclaimer: sadly, my "big day" was cancelled due to a major financial situation that occurred unexpectedly. But, that says a lot that I have all this to say from just a trial run! If you're not sure about a place without a "brick and mortar" don't be! Glam to Geaux will not let you down. :-)

Glam To Geaux's reply:

Bond! You were such a dream to work with! I would love the opportunity to work with you in the future. We greatly appreciate your kind words and wish you nothing but the best!

Tyler T.

Married on 11/06/2022

You won't regret booking hair & makeup with Glam to Geaux

My sister hired Jess and her team for her wedding. As a gay man, I was worried about having my makeup done for the first time, but Jess and her team blew my expectations out of the park. I would get my makeup and hair done every day by them if I could! My sister and her bridesmaids looked so stunning, too! Highly recommend Jess and her team. Whether you are wanting a full glam look or a soft, subtle look- they can do it all based off your preferences and needs! Thanks Glam to Geaux!

Ashley N.

Married on 10/29/2022

Amazing! Highly recommend!

Stephanie did a phenomenal job with myself and my bridal party's makeup!! Jess was also super responsive and amazing to work with!! I highly recommended Glam to Geaux!!

Jenna M.

Married on 10/22/2022

Thorough, prompt, and responsive

Jess and her team were responsive, prompt, and made everything go so smoothly on my wedding day! I was nervous about timing with 11 needing services, but these girls were quick and made our whole wedding party look amazing. Anytime I had questions or concerns, Jess was helpful and thorough. I also did a trial with Stephanie & Kristen, who were so great in making sure I loved every aspect of my look by being open to my changes and making my inspiration pictures come to life. Highly recommend!

Jamie W.

Married on 10/15/2022

I felt Beautiful on my special day!

Our hair and make up artist for my wedding were exactly what I needed to feel calm, comfortable and beautiful. They listened to my every idea and even calmed me down during a situation while getting ready. I feel so lucky we found Glam to Geaux while planning from out of state. If I have another need a NOLA they will be my first call.

Glam To Geaux's reply:

Thank you SO much for this thoughtful review, Jamie! We were so thrilled to be a part of your beautiful wedding. Wishing you and your wife a lifetime of happiness!

Niccole

Married on 10/15/2022

Recommend! :)

Jess & Sierra we're delightful to work with. Professional, punctual, and skilled. They made the process easy and were always willing to do whatever it took to make sure we were happy.

Glam To Geaux's reply:

Hi Niccole,

Thank you for your sweet review. We were so happy to work with you and your bridal party. I am so thrilled to know that we met your expectations! Best wishes!

Kati

Married on 10/14/2022

Great Value

My MOH knew exactly what I wanted when she suggested I reach out to Glam To Geaux for bridal makeup. They have the elegance of southern aesthetic that I'd looked for, and I was very happy with the results! Jess was particular about gauging the personalities of the bridesmaids and about what fit faces best, but also made me shine brighter amongst them. I'd say all my bridesmaids were ecstatic about their makeup. With all the different makeup preferences, the overall looks harmonized well!

Glam To Geaux's reply:

Kati,

Thank you so much for this thoughtful review. You and your bridal party were such a pleasure to work with. I am happy we were able to provide you with such great service!

Best wishes,

Jess

Nancy E.

Married on 10/10/2022

Professional and excellent service

Highly recommend them. They did hair and makeup for my daughter's wedding and everyone looked beautiful. They responded quickly and styled how they wanted. Great job and professional.

Glam To Geaux's reply:

Thank you for your review, Nancy! It was a pleasure to work with you and your daughter. Thank you for trusting Glam to Geaux to be apart of such a special day.

Best wishes & congratulations!

Jeanine P.

Married on 10/07/2022

Jess is a wealth of knowledge!

Jess and her makeup artist Natalie and hairstylist Ruth were so flexible and so professional. We gave them a few ideas, they worked on the fly, and gave every girl in our group what they wanted!!!!

Jess also recommended a salon to fix my Mom's hair when she showed up with a bad cut and color! Ashley at Axis Artist Salon was a wizard! These girls are definitely a dream team I can't thank them enough for making our day!

Glam To Geaux's reply:

Hi Jeanine,

Thank you so much for your thoughtful review! It was our pleasure to service you and your party. Best wishes!

Sara D.

Married on 03/27/2022

Easy and Professional

Beautiful bridal hair & makeup

Sam W.

Married on 03/25/2022

Wonderful Experience!

Stephanie and Ruth were amazing at what they did for my wedding hair and makeup. My mom and I were super happy and they were SO nice and professional. Everything went perfectly.

Aimée E.

Married on 12/31/2021

Jess was awesome!

Jess was awesome! She did everything I asked for, and my makeup looked amazing all day and night. My cousin and I booked her to do our makeup again for our other cousin's wedding! She was also very responsive and on time...super professional!

Sarah B.

Married on 11/20/2021

Excellent Team

I highly recommend Glam to Geaux's hair and makeup team. Having them come to my wedding venue saved precious time and helped create a relaxed atmosphere during an actually really stressful and busy time. Both of the women I worked with were easy to get along with and understood all of my concerns. I'm not someone who ordinarily wears much makeup and was really worried about feeling like an alien, but they made me feel naturally beautiful. I definitely recommend doing a trial run; I didn't change the look we came up with much, but it will help them perfect the look for your wedding day. I seriously loved these ladies and will always recommend them.



Lisa T.

Married on 11/06/2021

Would highly recommend

Very pleasant to work with. Great to work with and flexible, after having to change times and days on them 2xs, they were still very pleasant and helpful.
Loved the hair and makeup jobs they did on all of us
Thank you so much!!

Clare O.

Married on 10/23/2021

Highly recommend!

I found glam to geaux fairly last min as my original HMA didn't work out for covid safety reasons. They accommodated my concerns regarding vaccination and the services provided were exceptional. My hair artist, Elizabeth was so nice, made my hair vision exactly what I wanted and gave me product she thought would be good for my hair. My makeup artist Rachel was so talented as well. I highly recommend!

Jennifer G.

Married on 09/25/2021

Gitz to Geaux

Jess and her stylists were prompt, professional and confident. We were given all the details and prices up front and no surprises. They finished our large wedding party on time and were fun and pleasant.

Nel

Married on 03/07/2020

Perfect Makeup for Photographs!!!

Searching for a makeup artist in the area of Tampa without a recommendation was a blind fold task.
I reached out to few makeup artists that pop up on Instagram and the fastest and nicest one by far comparing to the other ones was Jessie Faye. She replied to me very fast and answered all the questions I had very nicely.
I was having my engagement photo shoot done and I was looking for makeup that will last all day and will look good on photographs, Jessie recommended airbrush makeup since I was going to be outside. I'm glad I followed Jessie recommendations because the results were amazing. My makeup looked stunning in all the photos, it made me look younger, there were no shiny spots or visible wrinkles and lasted all day. I would definitely work with her again!


Kiara M.

Married on 02/03/2020

My make up was PERFECT

Jessie was wonderful to work with. We did a trial a few months prior to the wedding date and she took her time to make sure I was getting exactly what I wanted. In the weeks leading up to the wedding, I decided I wanted to glam up my look and the day of she made my vision come to life. My make-up was FLAWLESS. It still looked amazing at the end of the night even after crying and dancing!
Are you interested?
Send a message