33 Reviews
Recommended by 100% of couples
Quality of service

5 out of 5 rating

Average response time

5 out of 5 rating

Professionalism

5 out of 5 rating

Value

5 out of 5 rating

Flexibility

5 out of 5 rating
45 User photos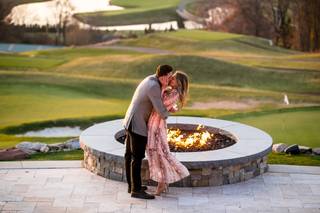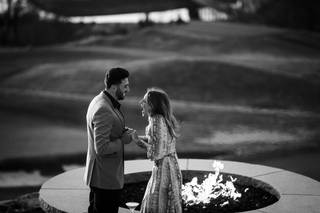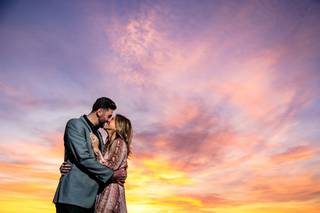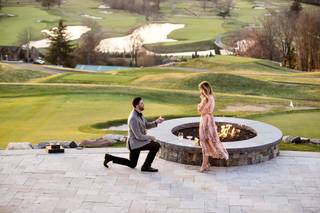 + 41

photos
Felicia P.

Married on 09/02/2022

Amazing photographer

My fiancé asked Garren to capture all the amazing moments of our engagement and he did just that and beyond!!! The photos turned out better than we could have ever imagined. He captured all the love and happiness from the evening. Garren is absolutely incredible and so talented. We are so lucky he was part of our special day!

+ 7

photos

Katherine Y.

Married on 12/04/2021

Michael Jordan of wedding photographers!

My FIL told us after the wedding that he didn't realize that we had hired "the Michael Jordan of wedding photographers," which perfectly sums up our experience with Garren! Though he's "based" in the NE/Vermont, he comes to AZ every year. We did our engagement shoot at Lost Dutchman and there were no less than 20 other couples and photographers doing the exact same thing lol. But Garren was notably the only photographer with a full lighting set up, getting us to hike laps around other couples up and down the mountain to get truly artistic shots - we may have gotten some looks! At the reception, multiple guests witnessed Garren sprinting across the dance floor to capture our flower girls running down a hill, which ended up being some of our favorite photos. After both shoots, we received sneak peaks that night and our full galleries in just a few weeks - so much faster than other friends' experiences with their photographers. My husband and I are not fond of pictures, but Garren kept us and our loved ones relaxed, laughing, AND on time. Literally the GOAT! If you're looking for a completely bespoke, professional experience with magazine-quality photos that will continue to wow for years, look no further than Garren. He's an awesome and talented human, and we're so grateful and lucky to now call him a good friend!

Kayla G.

Married on 10/02/2021

Truly Amazing!

Garren is incredibly talented! For our engagement session he was open to us getting some photos at a brewery and made us comfortable right away. He knows so many great locations in Vermont to get amazing shots. He is creative and was able to capture so many photos for us within our 2 hour shoot. We hired him for our rehearsal dinner and wedding day as well. When an emergency came up he informed us as soon as possible and had his second shooter Gabby come for the rehearsal dinner photos. She was just as amazing and was able to capture so many photos of our family and friends on such a special night. Garren and Gabby were both there on the wedding day and were punctual as well as reassuring that the weather wouldn't be an issue (since we did have rain in the forecast)! Garren and Gabby once again made us all feel comfortable and made all our photos so much fun. From just getting our sneak peaks back I'm already so in love with our photos. The talent, flexibility, and creativity are unmatched with this team – highly highly recommend!!

Are you interested?

Send a message

Elise J.

Married on 09/11/2021

Amazing unique modern photographer

We absolutely loved working with Garren and are so happy with the beautiful photos! Starting with our engagement shoot when he came to us in Salem, MA, scoped out the area and helped us pose and look good on one of the hottest days of the year! On our wedding day, he was on top of everything, he made us feel special and shine which came through in our photos. Everyone at the wedding loved his energy and now we have some really great photos to help us remember it all! Also, his scenic photos are absolutely amazing, we had a very starring night and he captured it so well!

Kara W.

Married on 09/04/2021

Simply the Best!

Words can not express our level of appreciation and gratitude towards Garren and our experience with him on our wedding day! He was the consummate professional. In addition to being an extremely talented, kind, and light-hearted individual, he is amazing at what he does! Photographs were at the top of our list and we couldn't have been more excited to work with Garren. Your wedding photos are one of the only items that you can enjoy for years after your special day and are worth the investment. He captured so many special moments that we will look back at for the rest of our lives. We would recommend Garren to everyone, for any occasion, that you want expertly captured.


+ 3

photos

Keanna M.

Married on 09/04/2021

GarrenTee Photography is a MUST!

Working with Garren on our wedding day was the easiest wedding-decision my husband and I made! He was so helpful with making us feel like it was the most special day from start to finish, and truly made the entire picture-taking process fun and effortless. Instead of dreading taking photos, Garren captured the most magical moments that we can forever cherish. If you want a fun, creative, talented photographer who will help you feel relaxed on your big day don't think twice!!

Chelsey M.

Married on 08/30/2021

Garren was amazing!

Garren was more than we could have hoped for in a photographer! We had to post pone our wedding three times (yes three) due to Covid, and Garren was nothing but understanding, supportive, and flexible. When the day finally came, I was a nervous wreck and Garren just took charge and made the entire day seamless! The photos turned out incredible and everyone was asking who the photographer was (in a good way) because he was right on the dance floor with us getting those epic shots! Everyone was having a blast and Garren definitely was a huge part in this day. The photos came out beautiful and they are framed all around our home. Thank you Garren!

Anne M.

Married on 06/19/2021

If you want the very best, choose Garren

Garren was AMAZING. A true pleasure to work with and our photos are STUNNING! He is just what you want in a photographer; enjoyable to be around but not in your face. Always snapping photos but never obnoxious or in the way. He knows when the lighting and mood are just right for a photo and captures every moment so beautifully. And, he does more than just photos - he adjusts the timeline on the go, put my veil in for me, etc. There is nothing he can't do. I am SO grateful we went with such a seasoned professional for our wedding!! These photos are something we will treasure ALWAYS.

GarrenTee Photography's reply:

Anne & Matt, This is so kind!! Your day was gorgeous and filled with love...Thanks so much for including and trusting us!!

Lauren R.

Married on 06/12/2021

The Best There Is

Garren is absolutely amazing! He is extremely talented and personable. He shot our wedding in June of 2021 and was incredible. He is so easy to talk to and work with. He is very organized and knew exactly where to be at what time. Every single picture came out amazing and we got SO many compliments on them. He also makes you feel so comfortable in front of the camera. I can't say enough good things about him. Without a doubt, hands down, the best photographer we could have asked for. Pick this guy!

Kate B.

Married on 04/09/2021

Garren is the best!

Garren was everything I could dream of when hiring a photographer! He is beyond professional, extremely talented, and goes out of his way to accommodate the bride. Garren's energy keeps the wedding day stress free and light hearted! Garren made us feel super comfortable all day long, he had us laughing, and knew when to step in and help us pose. I would recommend Garren to everyone! I look forward to the day we get to work with him again.

Kelly T.

Married on 10/24/2020

Garren is hands down THE BEST!

Garren was fantastic! He shot both our engagement photos and our wedding and we can't say enough about how amazing every photo was and how easy he made our day. We had friends who said they've been to a ton of weddings and never have seen a photographer as great as Garren. Every photo captured both our and our family/friends personalities and it felt like we were re-living our day over and over again. Thank you Garren!

Kelly T.

Married on 10/24/2020

Can't Wait Til Our Wedding!

Garren did an amazing job with our engagement photos! He took our personalities and our favorite things into account and made the whole process so fun. We were able to include our two crazy dogs and hike all over our favorite mountain for the photos. We can't wait to have Garren at our wedding to capture all of the important moments!

Emmy R.

Married on 08/22/2020

Amateur Golfer, Professional Photographer

Garren is a photography rock star. If you are looking for a photographer to capture your engagement photos and/or wedding in an authentic, artistic and fun way, he is the right photographer for you. It's not uncommon to find him wadding in bodies of water, laying on the ground or standing on precariously stacked benches to get the right photo, while somehow keeping a low profile.

Garren is kind, enthusiastic, humorous, easy to communicate with and goes above and beyond the typical duties of a photographer. He also values your time. He makes sure to get that perfect sunset shot, or family photo session without fussing too much or wasting time on your fleeting day, as he understands how important it is to be with your guests instead of out by yourselves taking a long series of photos. We aren't naturals in front of a lense and yet, he somehow made us look incredible.

We have many friends who, after viewing our photos said "we wish we had your photographer, he didn't miss a thing and your photos are amazing". They are right. The photos are incredible without being over-edited or produced and captured us, and our guests beautifully and accurately.
Garren shot our engagement session, micro-wedding (thanks COVID) and the reception we always wanted a year later. We keep trying to think of other events to keep Garren documenting and involved in our lives. We highly recommend him!

Alyson L.

Married on 07/11/2020

Garren is amazing!

We hired Garren in 2018 for our 2020 wedding, which due to COVID, turned into a 2021 wedding, and he was amazing to work with! With many changes to our plan and dates Garren was always great with communication and was very responsive and helpful! We are so glad that in addition to our wedding day Garren also did our engagement photos which was a great opportunity to get to know him!

All of our family and friends loved how energetic and enthusiastic he was through out our whole wedding! He was very efficient with our first look and family photos and made everyone feel natural and not posed.

Garren makes sure that there is a great amount of variety in the types of photos that he takes. His work is amazing and I would highly recommend working with him!


Amanda J.

Married on 11/02/2019

Garren is AMAZING and you should book him this instant

Garren shot our engagement and wedding photos and was absolutely incredible. I've never felt so comfortable or had so much fun being photographed (trust me, I'm an awkward photo rookie). He fit in seamlessly with our guests, he got all our photos done soooo quickly so we wouldn't miss one bit of our wedding, and all of our guests were obsessed with him. He is an absolute pro at rallying the troops, posing people and making sure everyone knows what to do. And he knew every single spot at and around the Grafton Inn. Garren is beyond professional, easy to communicate with (and always made himself available for questions!) and just a gem of a human overall. And of course, the photos he takes are just next level - creative, fun and so beautiful. Simply the best!

+ 4

photos

Ally R.

Married on 09/21/2019

There aren't enough words...

Garren is the absolute best! From our first meeting in Boston for the engagement shoot, through our amazing wedding in the Northeast Kingdom to the receipt of our EPIC photo gallery - Garren went above and beyond! He was responsive, professional, detail-oriented, made us feel comfortable in front of the camera, and he was a blast to be around. Everyone who has seen our photos tell us they belong in a magazine -- and that's all Garren! We can't recommend him enough!

Michael K.

Married on 09/11/2019

Garren is the BEST.

Working with Garren was the best decision we made. He makes you feel comfortable and confident, and he is just a joy to be around. Garren is great at making shots happen and making it seem easy. He is a consummate professional, and his second shooter Jess was also great. They got all the photographs we asked for, and more. Thank you, thank you, thank you.

Ali

Married on 09/07/2019

Garren is The Best!

Garren is a phenomenal photographer. He's incredibly talented and his work is beautiful. Not only is he amazing at what he does, but he has the personality to match it. I've never been comfortable being the focal point of a photo, but with his encouraging demeanor and incredibly positive energy, he made me feel nothing but comfortable, confident, and beautiful in front of the camera. I wouldn't go with anyone but Garren!

Laura L.

Married on 08/10/2019

The best guy to have at your side on your big day!

When choosing a photog we knew we wanted them to be creative and take amazing pictures. We also knew this person would be right next to us for some of the most important hours of our lives as a couple. Garren not only took amazing photos and made us feel at ease- he also was wonderful to have as a "guest" at our wedding.
He was very open to our creative ideas for our engagement shoot. He took tons of pictures :-) and didn't miss a single moment at our wedding.
He made us feel right at home with him and made us feel comfortable being photographed (which we both dont love doing).
His photography skills and editing skills are amazing! And having him be part of our big day was just a bonus to hiring him.

Elizabeth

Married on 06/22/2019

we hit the vendor jackpot booking garren

you should book garren!! he 100 percent was our favorite person in attendance at our wedding. he instantly immersed himself in capturing me getting ready, and literally had to navigate my awkwardness of never being photographed in my life...and acted like it was a breeze. he made me feel so at ease and cozy; he was funny and unintrusive and not annoying too! i had heard the photography of your wedding day can be exhausting and irritating, but garren made it fun and not invasive...actually joyful! he had a way of making my family excited to be involved in the photo-taking, and guests sought him out. i am so excited to see the album, but all the shots he let me sneak-peep are actually dream snaps. i can't believe it's me and my husband, i can't believe that day was so beautiful, and i can't believe garren captured it so incredibly. i am so grateful for him and everything he did to make our wedding day my favorite day on earth.

Genna

Married on 06/15/2019

Amazing job

Garren did such a fabulous job with our wedding photography at The Grafton Inn. He really listened to all of our needs and wants (not a whole mess of formal photos, more candids) and took our family dynamics into consideration when he was planning the shots. He also knows the venue so well that he was able to quickly guide us to the right spots for the best photos without dragging us all over town.

Most important, Garren made everyone feel comfortable on the day. Our families were really happy with him. Garren is the right mix of easygoing and persistent and he was great with my 4 year-old nephew who would have rather been doing anything but posing for photos!

Keely L.

Married on 05/18/2019

Garren was perfect!

Garren is the absolute best! We got so many compliments not only on how amazing our photos game out (they are phenomenal) but also on how fantastic Garren was to have around on our wedding day. You're going to have to spend a lot of time with your photographer throughout the day, and Garren fit in seamlessly with our friends and family. He made everyone feel comfortable and confident in front of the camera (which is no small feat), and was a blast to have at the reception. He brings a refreshing, easygoing energy to what can be a hectic day, but he also works incredibly hard to make sure you get all of the photos that you need -- and a bunch that you didn't even know you wanted! I wouldn't have wanted anyone else taking our photos. I've recommended him to all of my engaged friends. If you're considering him, just book him right now.

Will

Married on 09/15/2018

Garren met and exceeded all of our expectations! It is clear that he enjoys what he does for a living and this shows in his work. We had a number of guest mention to us how fun and outgoing our photographer was. We had some family members concerned about the number of family/group shots we wanted taken prior to the wedding. We gave Garren a list and received many compliments on how efficient and fun he made the entire process. We would highly recommend Garren as a photographer for your wedding! You won't be disappointed.

Katie

Married on 09/02/2018

We got married two weeks ago and Garren was our photographer. My cousin actually recommended him to me and I am so grateful that he did! We absolutely loved having Garren as our wedding photographer!! He is professional, easy going and great at engaging with people during photos. He was easy to get a hold of prior to the wedding and gave us helpful information on other local vendors, We had over 200 people at our wedding with a very large bridal party and he was so helpful in orchestrating photos as well as the overall flow of the reception. At one point, he talked one our flower girls into staying in a photo when she tried to make a quick exit. My husband and I were not really looking forward to the photo piece of the wedding even though we wanted to have some nice shots for the memories. Garren made the process fun and at some points perfectly comical. He has sent us a few photos so far and we are truly blown away by them. We cannot wait to see the rest. I would highly recommend Garren if you have a large bridal party and need someone who can calmly and easily keep people on track for big group photos. We had multiple family and friends comment on how great they thought he was as it wasn't easy getting some of the big group shots! Two of our friends will be getting married next year and already plan on seeing if Garren can shot for them at their wedding. Overall, Garren is a fantastic photographer who really captures the natural beauty of the moment and environment while simultaneously working well with guests, the bride and groom and keeping everyone smiling and laughing. I would recommend Garren in a heart beat.

Molly

Married on 06/02/2018

I would give Garren 10 stars if I could. The quality and artistry of his work is incredible. I am over-the-moon happy about our wedding photos. I also love that he gave us all the finished photos to keep and use for ourselves however we want after. Garren is so much fun and really captured our wedding day beautifully. I don't know how he does it! If you are at all considering Garren for your wedding photographer (or any photography, really), do yourself a favor and GO FOR IT. You will not be disappointed. Thanks Garren!!!
Are you interested?
Send a message