29 Reviews
Recommended by 92% of couples
Quality of service

4.6 out of 5 rating

Average response time

4.6 out of 5 rating

Professionalism

4.6 out of 5 rating

Value

4.5 out of 5 rating

Flexibility

4.7 out of 5 rating
15 User photos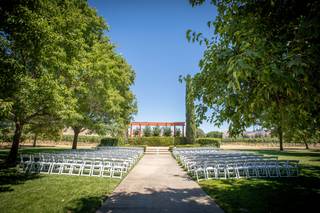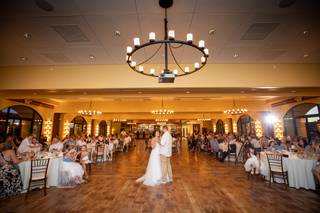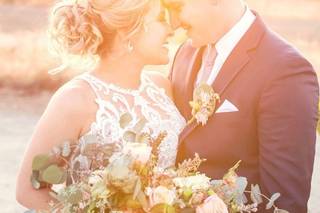 + 11

photos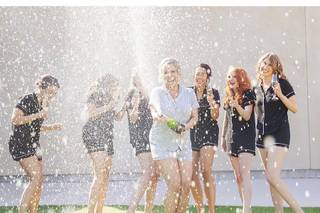 Featured

Jennifer P.

Married on 05/20/2022

Beautiful Livermore Venue

Garre was a dream venue for us. Their prices are reasonable and the service was exceptional. Lindsay made everything so easy for us and seamless the day of. We couldn't be happier with the way things turned out and all of our guests commented on the beauty of the location. Thanks for a wonderful wedding day Garre!

Beth T.

Married on 11/05/2022

Perfection in every way

Garre Winery was our first choice for our wedding venue. The location, the grounds and the price was what we were looking for. Our onsite wedding coordinator was great and very detail, informative and responsive. The day of our wedding was perfect! The food was amazing and every guest was shocked how delicious it was. I also appreciated the outdoor patio use and the bridal suite being right in in the reception area so everything was contained in one spot. Service was also great and we had no worries the day of our wedding. I would highly recommend Garre for your wedding!

Danielle C.

Married on 10/11/2019

Amazing Event Staff!!!

Lindsay and all of the Bella Rosa staff were amazing, from the first tour to the day of!!! Being in the wedding industry, I did not know if I was going to be able to relax and actually enjoy being a bride during our wedding. Lindsay effortlessly made me feel so relaxed all day, and I can honestly say it was the best day!! You can tell that Lindsay and the Bella Rosa staff are passionate about their clients and couples. No matter who I spoke to during the planning process/day of, each person was so welcoming and accommodating. Thank you again Bella Rosa for making our wedding day amazing! :)

+ 3

photos

Are you interested?

Send a message

Juni B.

Married on 07/06/2019

Best in Livermore

My husband and I hosted our pre-wedding reception at Garre and it was the best experience ever. The venue is beautiful and along with the friendly staff, Garre is a great place to host a party.

Our event was in the Bella Rosa hall and Lindsay Besser was our onsite coordinator. She was prompt with all the emails and very accommodating to our needs. On the day of the event, we had to do the bare minimum as she took care of all the logistics. We are thankful to her for making our day so special.

The venue itself is very picturesque and the Bella Rosa hall can accommodate up to 300 guests. There is also the outdoor space attached to the hall which provides a great backdrop for Instaworthy pictures as well as space for outdoor games and a kids table.

The bridal suite was very spacious where we had a bottle of champagne waiting for us while we got ready. It is a part of the Bella Rosa hall and hence, easy to access when needed.

The staff and bartenders were also very professional and kept the show running. Since our theme was Indian, we catered food from one of the approved vendors which was also excellent.

Overall, our event was a great success and we would like to thank Lindsay and her staff for it. I would highly recommend Garre to anyone planning to host an event here.

Lauryn L.

Married on 07/05/2019

Beautiful venue!

The Venue came with a day of coordinator. Lindsay was so helpful and made sure all my million questions were answered. The food is absolutely delicious, we received so much positive feedback from all guests. Nothing beats a winery scenery!!

Catherine

Married on 11/10/2018

Fantastic venue!

Garre Winery was the perfect venue for our wedding! After looking at multiple places, we knew right away that this was the one. Everything about this venue is convenient and pleasant. The location is easy to find, has ample parking and feels relaxing & peaceful with the surrounding hills.

Our ceremony was on the lawn at Bella Rosa, and the vineyards and fall leaves made for a wonderful backdrop in our photos. The Bella Rosa reception room is so beautiful and spacious, with a huge bar and plenty of space between all of the tables, buffet dinner setup and photo booth. We also opened it up for cocktail hour and utilized the back patio area for guests.

The separate bride and groom suites were perfect for getting ready beforehand and storing our belongings for the day. The staff had laid out sandwiches, water and champagne in both rooms so we could relax and eat lunch before the photos and ceremony. The food & wine options for cocktail hour and dinner were excellent, and the staff was always friendly and helpful.

Working with Lindsay made the whole planning process easier and comfortable, and she was so helpful as the coordinator the day of. They scheduled a tasting for our family a few months before, and were very accommodating with answering all of our questions and concerns. Garre's preferred vendors worked well with the staff, and the planning & delivery of everything seemed flawless. Lindsay kept everything on track and helped to keep the mood calm. We received a lot of compliments from our guests regarding the food & drinks, the comfortable ambiance and how smoothly the day went. We can't thank Lindsay and the Garre staff enough for making our wedding day wonderful!!

Madeline

Married on 09/22/2018

The perfect venue!

I just had my wedding here and it was phenomenal! As a wedding planner myself, I was very picky about choosing a wedding venue. I wanted somewhere that included a day-of wedding coordinator, had a pretty ceremony site, had a large and updated reception space, and was flexible. Garre was the perfect place for us, and I would recommend it to anyone who is looking to host a wedding or special event.

Space:
I loved the bridal suite & groom's room at Garre. The guys had their own private room near the front of the property. Not every venue has a dedicated space for the guys, so it was so nice that they had their own area to relax before the wedding. The Bridal Suite was wonderful. It is huge with lots of large mirrors, dress hooks, and a private bathroom. It is attached to the reception room so we were able to keep our things in there throughout the wedding and could use that restroom during the night.
The ceremony space is very nice with lots of trees and vineyards around it. Although I was a little worried about street noise, there were no issues on our wedding day. Garre also included a water station for our guests before the wedding.
The reception space is my favorite part of the venue. Lots of other venues that we visited had very outdated and old reception rooms. Garre's building is relatively new and they put a lot of thought into the design. We also wanted somewhere that had plenty of space, I didn't want our guests to feel cramped! They included mahogany chiavari chairs which was very nice - one less thing to rent! The back patio is beautiful, and was such a pretty space for guests to hang out during cocktail hour and later in the night. We put some patio furniture, cocktail tables, and a photo booth back there.

Food & Drinks
Garre includes a food tasting before the wedding. We were able to bring 2 guests to try the food. They also have a cafe on-site, and while it's not quite the same food, you can still get an idea of the quality and style. When we were unsure about the sauce on our steak, our coordinator Lindsay invited us to come to the cafe and try some of the sauce options. This was so helpful and made us both feel better about the food! The food was great on our wedding day, and we have gotten a lot of compliments on the meal.
Their bar area is huge and beautiful. They have lots of nice drink packages and brand options. Lindsay also helped us bring in a keg from our favorite brewery who they have worked with before. My husband loved that!!

Staff
We worked with Lindsay and she was AMAZING!! We met with her twice before the wedding, and had many emails. She was always very prompt in answering all of my questions and offered great suggestions on how to make things work at Garre. At the rehearsal she did a great job organizing our bridal party and family, and making sure everyone knew what to do. Day-of she kept us right on schedule. We also had some rentals coming in like linens and she made sure that everything was set up when we arrived. It was so cool getting to see the reception room before guests came in.
The serving staff and bartenders were also great. After the ceremony the servers greeted us and guests with trays of champagne which was so nice. Our server during the wedding was very nice, and everyone made sure that us and our guests were well taken care of.

Linday & Garre - Thank you so much for making our wedding day so perfect! We had the best time and wish we could do it all over again! My husband and I will definitely be back for wine tasting and to visit the cafe.



+ 3

photos

Samantha

Married on 04/08/2017

Book well in advance..they are great to work with and the venue is beautiful

Lianne

Married on 10/01/2016

We just got married at the Bella Rosa venue at Garre Vineyard and Winery. We fell in love with the venue because it was exactly what we were looking. Bella Rosa has a beautiful outdoor ceremony site and amazing indoor reception area. We set our date in 2015 where we met our Onsite Coordinator, Lindsay Besser. Lindsay was helpful answering our questions throughout the year of wedding planning. I live in Southern California and was so grateful for her time, quick response and ideas for our big day. The day of our wedding Lindsay kept us on schedule, stress free, and made our night run smoothly. Thank you, Lindsay! The staff at Garre were so professional and the service was over the top. They were always one step ahead of us to make sure drinks were refilled, no lines at the bar, and that our buffet table was refreshed for the dinner hour. We are so thankful that we found Garre, it was perfect!

Allyson

Married on 05/27/2016

Garre was the first venue we visited. We decided on the Bella Rosa, for the rustic, elegant, and huge floor plan. My vision for my wedding was rustic/elegant, and Garre had all of that and more. Lindsay was our venue coordinator and she was amazing to work with. She helped me on picking out linens and rentals since I tend to be indecisive. She let us drop some stuff off the night before so that the day of as stress free as possible. Not only was I working full time, going to school at night, I was planning a huge wedding, and Lindsay was so helpful. We had almost 200 people, open bar, a 14 person bridal party, and my dog was even in our wedding! The food was amazing, the staff was great, the groom's room and the bridal suite are perfect, and the sunsets are perfect for pictures! Our guests raved about the food and how gorgeous the venue was. Everything at Garre was perfect!

Jonathan

Married on 08/08/2015

We visiting numerous venues during our planning process, but once we visited Garre we knew right away that it was the one! Bella Rosa is such a gorgeous venue, and we were honored to have our special day there! Throughout the entire planning process Lindsay was so helpful and even made sure to remind us to R-E-L-A-X! The food was great, the ceremony and reception were beautiful, and most importantly it was everything my wife wanted it to be. Once again thanks Garre!!

Precious

Married on 08/02/2015

Garre gave me more than what I could ever ask for in my wedding. The Bella Rosa building is so beautiful and the service is worth the money. I had several guests apologize for their attire during the reception because they thought they were too dressed down for the venue. I thought they were all dressed wonderful, so it shocked me when they said that.

I am a control freak who is used to planning and managing athletic events. Suzanne allowed me to leave items the day before so we wouldn't have to bring them the day of. When I arrived the staff was already setting those items up. I put together everything so perfectly. They really wanted to make sure I could relax and take in the whole day. We started to run late. While I was putting together my final touches Suzanne already had the wedding party lined up and ready.

My shoes were catching on my dress. As soon as the ceremony was over I had to take them off to not trip. Suzanne grabbed them and within seconds had my spare shoes for me to put on. They are very professional. The day of I didn't even talk to the DJ until the end of the night because Suzanne took care of everything he needed.

The rest of the staff was amazing. The bartenders kept the drinks flowing and upbeat the entire time. None of the staff appeared overworked, tired, or have an attitude. They all really seemed to enjoy being part of making your day awesome.

My now Husband and his groomsmen were not as organized with leaving as me. We were the last ones their as my husband and the groomsmen gathered their belongings. 3 of the staff, waiters/bartenders, stopped on their way out to see if we needed anymore help and congratulate us. They made the entire process enjoyable. From the food tastings to the free wine tastings they were amazing. Twice we were in the area meeting with vendors in Livermore and decided to stop by. Without questioning us we were invited inside the reception room just to walk around.

Continued on yelp.

Sheri

Married on 05/24/2013

Everything from the vineyards, to the courtyard, and the catering was exactly what we hoped for!!

Ashley

Married on 03/30/2013

The Martinelli Center was the perfect place to get married! The location for the ceremony is absolutely stunning with the arbor looking on to the vineyards. The weather was amazing making the location even better. The outdoor courtyard was great too and a fun place for guests to gather and meet each other. Lindsay was so great to work with and really helped make our night run smoothly. The food and drinks were great as well. Overall, our wedding was a complete success and I would like to thank Garre Winery for helping that happen.

Ashley

Married on 08/22/2009

We had our wedding at the Martinelli Center at Garre. It was beautiful and well taken care of. Jacqueline was our coordinator and she was wonderful to work with! She was always very prompt when responding to my emails/phone calls. She made accommodations for us to visit the site when we requested to. I never felt like I was an inconvenience when I asked her questions and I must have met with her 3-4 times. She was very honest and knowledgeable. The day of our wedding she did an excellent job coordinating and making sure that everything was taken care of. I had a friend who was helping coordinate as well and Jacqueline worked well with her.

Overall I thought that the quality of the food (we had the Fruit Platter/Coq A Vin chicken which were both yummy). They were flexible with us which was so helpful as we felt like we didn't have to compromise anything and were able to stay in our budget which was important. Staff was friendly and the facility was beautiful.

Tran

Married on 08/28/2010

I love The Martinelli Event Center at Garre Winery and Vineyards in Livermore, CA! I got married Saturday, August 28, 2010. Everything was a dream come true! Our guests loved everything about the venue, from having the ceremony on a hill overlooking the vineyards, to the elegant reception hall. Cocktail hour was outside in the courtyward by the fireplace, since it was a bit windy that day, but that only made it feel more cozy. When my husband and I first visited Garre Winery a year before our wedding date, we knew immediately this was the place to celebrate our marriage with all our friends and family. Our coordinator, Lindsey, was just the best! She was always so helpful and patient with us throughout the whole process. She made sure our day was perfect because she even got there super early to set up all our favors and decorations. To top it all off, the food was absolutely delicious! We have heard only wonderful things from all our guests, friends, and family about the food and service. Thanks to Garre Winery for making our day so special!

Kimberly

Married on 05/23/2009

This review is for the Oak Tree and Pavilion area.

We just had our wedding here on May 23, and everything went beautifully!

When we first booked, the person dealing with us was not clear with some things and there turned out to be a lot of confusion with our contract. Then after we learned she would no longer be working there, we were switched to Jacqueline. She was a godsend! She and Garre worked with us with every step and also personalized everything to us. They were very adamant about making us happy which was perfect for an already stressful planning bride. I can not say enough good about Jackie. We were so, so happy to end up with Jackie and highly recommend her. She emailed us consistently, she fixed any problem that started to come up, and she took down pages of notes for herself to make sure the set up was perfect. She even went out and bought us sparking cider for our guests who don't drink - free of charge!

The service during the wedding was amazing. Before the ceremony we were served food in the adorable cottage/dressing room. After the ceremony, my bridal party and I were immediately found and served delicious hor devours while we were waiting to take photos. And during the reception, it seemed like the moment I thought of something, a server would immediately appear and ask if I would like anything - without me having to ask. They were really on it and my husband and I truly appreciated it. We heard really great things from our guests as well about them.

The setting was gorgeous (which our guests loved). The food was delicious. The service was superb. They turned on the heat when it got chilly. They worked with our time-line to the 't' and even gave us leeway when things were running behind. Everything felt custom to us. They really came through and we are so happy with the end result.


Agata

Married on 06/09/2012

Our June wedding was at the Martinelli Event Center, and we are so happy that we chose to have our wedding here... it truly was a magical day. We had our ceremony outdoor on the lawn area, which overlooks the vineyards; cocktail hour was in their courtyard area; and the reception was in the reception hall. Martinelli's wedding coordinator, Lindsay, was with us every step of the way, and we are so thankful for her! Lindsay is extremely organized and helped keep us on track throughout the wedding planning process. She was also very responsive to our questions, and quickly responded to her emails, or let us know if she was out of the office and when she would return to respond. She was energetic and enthusiastic on our wedding day, and you can tell she really loves her job. She had everything running smoothly the day of, and helped keep us on schedule.

The food and wine were absolutely delicious, and we received many compliments from our guests on how tasty everything was. (We had a seated dinner with filet mignon, chicken marsala, and pasta primavera as the choices.)

My only minor complaint would be that the servers seemed to clear plates rather quickly; for example, they did not announce they were serving cake, so many of our guests who were out on the dance floor or out in the courtyard area did not get to have a slice because the servers cleared everything before they even knew it was there. Another small complaint would be that they served our food (bride/groom) while we were going around the guests' tables, so by the time that was all done, our food was cold and we didn't eat much of it.

Elise

Married on 07/27/2008

We held our wedding ceremony and reception at the Martinelli Event Center facility at Garre Winery. The location was fantastic, and the staff at Garre is wonderful to work with. They were so helpful in answering all the questions I had, and were willing to do everything they could to make the day special for me. The prices were very reasonable for what they provide, and there are also many options. For example, we chose to do our wedding on a Sunday, which costs less than a Saturday. I think it is important to have that kind of flexibility. Also, they only schedule 1 wedding at each of their venues. There are 2, a banquet tent at the main winery area, and the Martinelli Event Center. We had 5 hours for the wedding and reception, but we were able to show up 3 hours before that to start setting up. That is MUCH more time than many other venues offer. Overall, I highly recommend working with Garre. The service is great, the wine is excellent, and the food was fabulous. My big day couldn't have gone more perfectly.

Sarah

Married on 07/11/2010

We got married in July at Garre Vineyard's Martinelli Center. The venue was beautiful and I loved that we had rights to the entire courtyard. Overall, our experience with Garre was great. The taste testing was nice because we could special request items to be served during the testing- including appetizers and main courses. It was also an opportunity to try the different tiers of wine and beer packages available for the event. The downside to the taste testing was that I had a difficult time finding out when they would take place- I had to be constantly ask when the next one would take place.

Leading up to the wedding- Alanna was very responsive and professional. She was a pleasure to work with and was very detailed when we discussed our floor plans. The only downside was she moved out of state a month before our wedding (after working with her for over 8 months) without notice. I met our replacement, Lindsay, the day before our wedding. Overall, Lindsay did a great job given the circumstances but I wish I would have had the opportunity to work with her more given that she was our day of coordinator.

The staff did a good job on the day of- they were very attentive to the wedding party and our guests. They went unnoticed (a + in my book) and everything ran smoothly.

This venue is definitely worth a tour- it really is beautiful and the staff are great at what they do.

Charissa

Married on 05/24/2008

I love this wedding venue (Martinelli Even Center), even to this day. The food was good. The service was good. The only disappointment I have is the wedding coordinator left that night without telling us. We had to delay the cake cutting because we didn't have everything we needed to cut the cake.

Derek

Married on 08/08/2008

We recently had both our wedding ceremony and reception at the Grand Pavilion at Garre Vineyard and Winery, and it was absolutely wonderful! The venue is so beautifully rustic, and also so convenient, with the ceremony site being about 20 feet from the grand pavilion tent where we had our reception.

Our planner Alanna was great, and we want to thank her and all of the staff at Garre that made our special day so wonderful and effortless! Plus, the wine there is superb, and the micro-brew that they provide was delicious! And please, do yourself a favor and go to their cafe and sample the Smoked Salmon Alfredo, it is truly award-winning and very, very tasty!!

We would highly recommend Garre vineyard and winery for your wedding, especially if you love the idea of getting married at a winery, but at much cheaper than Napa/Sonoma prices! :)

Allison

Married on 05/29/2011

Garre was the venue we went with when our other venue fell through at the last minute. Overall, Garre handled our last minute planning really well! We were in the Grand Pavilion which is a tent and worked out perfectly for our color scheme and decorations. Garre's staff was always friendly and helpful. One issue was that we assumed our coordinator would be Lindsay or Carah but with Carah quitting, we met a new wedding coordinator on the day of the reheasal. Overall, she did a great job but it was her first wedding and there were a few hiccups (eg. the bartender not knowing how to tap or pour a keg). Also make sure the heating is on before the reception starts if you are having an evening affair otherwise it gets quite chilly! Overall, great venue!

Kelsey

Married on 05/29/2010

I had my site coordinator change 3 times from the time we booked until the wedding. Overall, I was satisfied with the way the day went. They were willing to work in our budget, did not require us to order alcohol (we did order wine), and did not jack up the price for soda if we didn't order alcohol. The grounds were well-kept, it was easy to find (though freeway traffic delayed things - but not the site's fault), the employees were polite and friendly, and people were happy with the food and ambiance. I liked that we could take pictures among the vines - some wineries don't allow that.

Ashley

Married on 08/29/2009

We had our wedding at Martinelli last night. The venue is absolutely gorgeous! The food was kind of bland, and a few guest commented on the lack of flavor. At the end of the night our guests went outside to see us off, and upon returning inside, all the tables were taken apart and our cake topper, serving set and other personal items were gone and placed somewhere in the kitchen. My parents were foced to return the next day to try and retrieve our items. Our wedding coordinator was helpful for our rehearsal and everything leading up to our wedding, but disappeared halfway through our reception. We would have liked it if she told us she was leaving.
Are you interested?
Send a message