Reviews
4.7 out of 5 rating
Quality of service

4.8 out of 5 rating

Average response time

4.8 out of 5 rating

Professionalism

4.7 out of 5 rating

Value

4.7 out of 5 rating

Flexibility

4.7 out of 5 rating
95%
Recommended by couples
5 User photos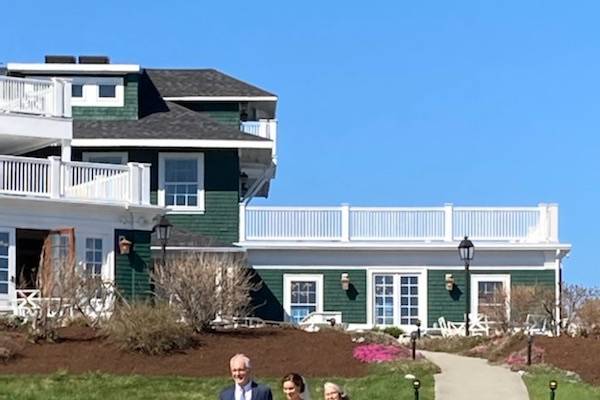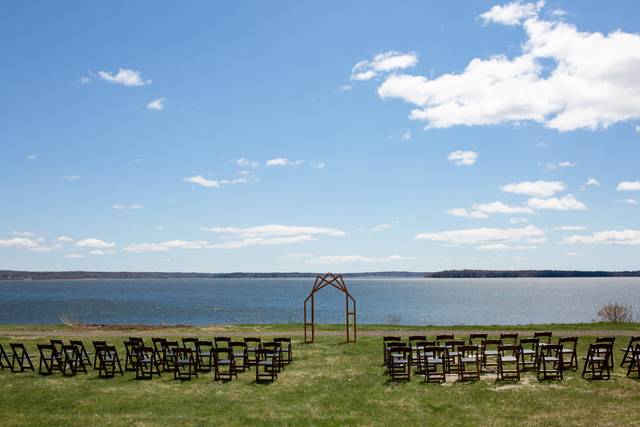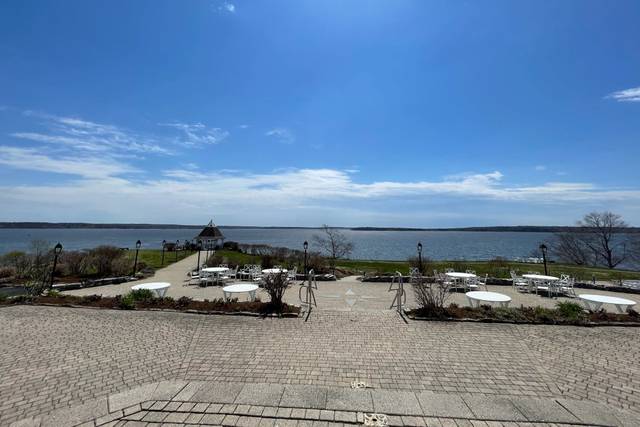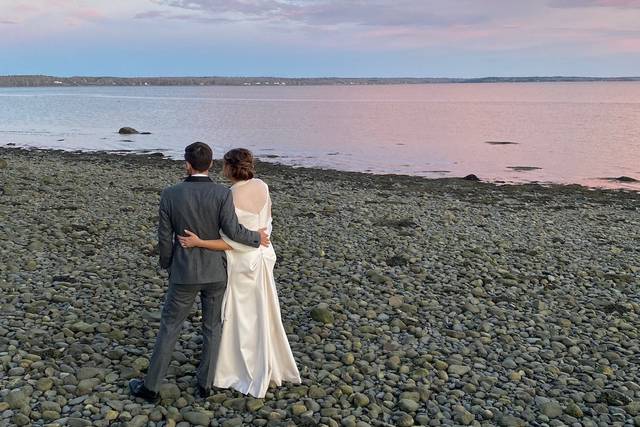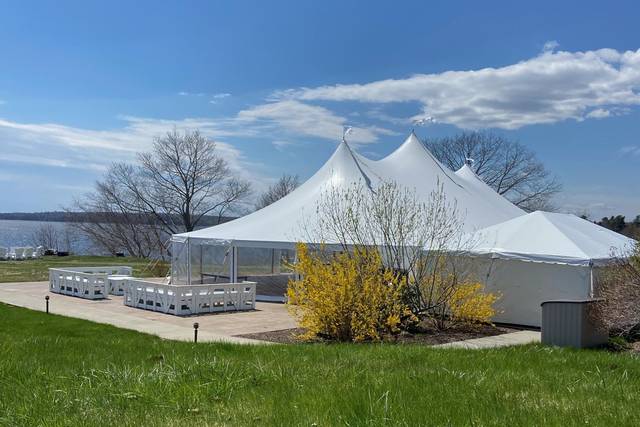 Jessica S.

Married on 10/13/2018

Heaven. Just Heaven.

Our October wedding at French's Point was simply amazing. Back in the planning stages, we had plans to tour six or seven other venues, but we canceled all our other tours after we toured French's Point because we knew we'd just seen something special and that it wouldn't get any better.

We were right. Everything about the estate is amazing--the location, the view, the estate house itself. It's warm, welcoming, and elegant. The staff is sweet, encouraging, communicative, and helpful. They provided us with suggestions and inspiration that made our day unique and fun.

If you book the venue, you should also consider booking the adjacent farmhouse for your family and wedding party. It's a quaint, cozy, and adorable place to stay, but it's also incredibly handy to have the wedding party within walking distance of the venue. We were so happy we made the choice to book the farmhouse too!

I can't thank Jessika and Nicole enough; they were amazing, and I get misty just thinking about what a wonderful day they helped us create. I loved everything about it! We even battled a little rain and couldn't get married outside at the gazebo like we planned, but it didn't for one second feel like a compromise to get married in the lovely estate. This place is just heaven!

French's Point's reply:

Thank you Jessica! Your kinds words mean the world to our tiny team. It was an honor to host your wonderful family and friends. We are thrilled that you are happy with the outcome of your time spent with us. Thank you for helping us continue our legacy of stewarding the estate and sharing it with families celebrating milestone events.


Abbey

Married on 09/01/2018

My husband and I got married here in July, and could not be more thankful we chose French's Point. From the very beginning to end, the owners and staff were exceptionally professional, organized, and available for suggestions, questions, and concerns. Most importantly, they are genuinely kind-hearted people who don't just run a business -- they clearly find joy in serving their clients.

The venue itself is exactly as pictured -- views are breathtaking, property is beautifully maintained (by the entire family :) and is overall just... so peaceful.

We rented the both the Farmhouse & Retreat for the weekend and all our guests couldn't stop raving about the accommodations, quality of service, and venue as a whole. We recommend without reservation!

Rachel H.

Married on 07/07/2018

Wonderful team and stunning location

I am so happy we had our wedding here. Would 100% choose again. French's Point is an absolutely stunning venue -- it really helps make an already special day even more memorable. And the team at French's point is awesome -- super professional, very responsive, kind and helpful.


Are you interested?

Send a message

Deborah

Married on 07/28/2017

We had our daughter's wedding at French's Point in July 2017 but started our relationship with the French's Point staff long before. For the months leading up to the big day, we received excellent resources and assistance from the French's Point staff. All our questions were answered quickly and professionally. On the day before and for the rehearsal, the staff was ready and prepared to address and handle all the details. On the actual wedding day, we were in excellent hands and French's Point served as a perfect venue for the bridal party's getting ready time and for the special afternoon and evening our families and guests enjoyed. From the staff to the beautiful home and grounds, French's Point served as a lovely setting for our daughter's wedding memories.

Emily

Married on 10/01/2016

We had an amazing wedding weekend at French's Point. My favorite part was being able to have all of our closest family and friends on site with us in nearby cottages for the entire weekend so we had extra quality time with everyone. I had been nervous about the location being hard to get to because we had so many people coming from out of town, many of them from the west coast, but everyone raved about French's Point and used it as an opportunity to explore the Maine coast. I did find it confusing at times to keep track of what the facility provides versus what you are responsible for providing - but this is no fault of the staff. They were very helpful in answering all my questions and made sure things went off without a hitch!

Brooke

Married on 06/18/2016

Everything about FP is perfect.

We traveled to Maine to be married, and we found it online. We signed sight-unseen and visited once prior to our wedding weekend. It was nerve-wracking, but now we cannot recommend FP enough!

The venue is gorgeous. 100% of our guests traveled from out of town, and many were annoyed to travel to Maine. Once everyone saw FP, they fell in love with it. It's the most beautiful spot, and many told us it was the prettiest wedding location they'd ever seen. The surrounding towns aren't the most scenic, but FP itself more than makes up for it. We ended up having guests stay in two nearby B&Bs or in Ellsworth, which is about 35 minutes away. (FP is 1 hour from Bar Harbor.)

You rent FP for 2+ days, so you can host multiple events (rehearsal dinner, reception, etc.)The grounds and estate are stunning. You have so many things there: getting ready rooms, honeymoon suite, ballrooms, and a covered tent. It's all included. Then there's a gorgeous 13-bedroom rental home next door (with 13 bathrooms). It's so much fun walking between FP and the house. There are fire pits, beaches, volleyball courts, and tons of land. We loved having our bridal party stay together.

The reason we LOVED FP was the customer service the week of the wedding. The team is amazing. They took care of every detail and once we communicated our plans, we handed it off to them & they handled every single thing. They are the most professional, yet warm people to work with!

And finally Erin, our day-of-wedding coordinator: we cannot rate her highly enough! She managed us, every vendor (the good & the bad), and our families with such grace. She handled every detail the week of the wedding, and we felt so cared for! She made our entire wedding weekend! Definitely hire her for day-of coordination!

It's a splurge, but worth it for the grounds, the rental home, the customer service, and day-of coordination!

Ashley

Married on 10/17/2015

French's Point is an incredible wedding venue. The grounds are gorgeous and the staff was both friendly and extremely helpful on our big day! Things could not have gone smoother and the team at FP is a big reason why. Everything was simply spectacular.

Just a wonderful experience in every sense.

To start, they generously put us up for a night in their honeymoon suite when we originally traveled to see the venue before booking, and provided us with an amazing homemade breakfast spread and gift bag - what a first impression! When we took a tour of the venue and grounds, we were both completely floored - it is the most beautiful, magical place we could ever imagine for a wedding. Photos absolutely do not do this place justice. We got married on the lawn overlooking the ocean, and our guests were speechless at the beauty - we had several out of town guests seriously considering buying real estate in the area!! The French's Point property is so beautifully landscaped that we really didn't have to go crazy with the decor.

The FP team is so incredibly organized, it put my spreadsheets to shame. They are all so professional and easy to work with. We used Christina, the on-site wedding planner, for full planning services, and she was an absolute joy! We are both so grateful for her help with the whole wedding planning process.

We can't possibly come up with anything bad about our experience with French's Point. You will not regret choosing this beautiful place as your venue!

Heather

Married on 10/18/2014

I am not even sure where to begin, but our entire experience with French's Point was amazing, as a result, out wedding was spectacular! From the very beginning when my husband emailed them to inquire about wedding packages and availability to the day after out wedding our we were greeted with true wedding professionalism and highly experienced staff. Our planner, Christina, was a gem to work with, she was always so calm, efficient, kind, and really cares about making your experience exactly what you want it to be! I had my heart set on a winter wedding but we decided to marry in October instead and it turned out to be a beautiful day. We were able to get married outside and the reception was nothing short of fabulous. I cannot tell you how many of our guests told us that our wedding was the best wedding they had ever been to and how many of guests complimented the wait staff and bar staff noting how attentive and professional they all were. One of my friends stated that she felt so special because the servers were so good! We also still have guests raving about how good the food was! Then there is the Beach Rose Farm House, oh the Farm House! I highly recommended renting the Farm House, not only can you have a amazing wedding day with French's Point, you have the option to make it an amazing long weekend! Everyone that stayed with us at the Farm House stated that it was one of the best weekend's of their lives! It was so much fun to get to spend the days leading up to our wedding with our most favorite people! If you want a quintessential, classic, coastal Maine wedding, I guarantee you this place will not disappoint! The grounds at the Estate are breathtaking and all your wedding photos can be right there without having to drive all over the place to find the perfect spot. I can assuredly say that our wedding day was everything I ever dreamed of and more, French's Point will always have a special place in my heart.

Our wedding was more luxurious than I could have ever imagined. It was purely elegant and also intimate... Exactly everything I was looking for!
The staff was exceptional and I didn't have to lift a finger. (Brides: you don't know how important this is!!!) I had zero stress during our entire wedding weekend (Wednesday -Sunday).
Our wedding party stayed at the farmhouse and our close family rented one of the houses right next door. Everyone had a relaxing and fun time!
I cannot thank French's Point (both the beautiful venue/scenery and staff) for the most memorable wedding!


French's Point's reply:

Thank you so much for the kind words and congratulations on your wedding! Stay in touch!!

Tiffany

Married on 09/27/2014

French's Point and each of their staff members helped provide an amazing wedding experience for my husband and I, along with our famy and friends. The location is breathtaking on its own. The venue is beautiful and all details are so well thought out. The food and service during the event was perfect. Christina who helped with the wedding planning and every aspect of making sure the actual wedding ran smoothly was amazing. We were so impressed and thankful for her presence. She's a great employee and a wonderful person. We were so thrilled with how our big day turned out. We don't have enough positive things to say about our experience. Our friends and family were pleasantly surprised at what a special place this was (we were lucky enough to stay on the premises in a beautiful house for the long weekend leading up to the big day). It is the perfect Maine seaside escape.

Chris

Married on 07/19/2014

French's Point went above and beyond, in every sense. The location speaks for itself, but the staff and service were what really set them apart. My wife and I planned our wedding from Alabama, so there were many things that we had to leave up to the discretion and experience of the FP staff and they did a fantastic job. We had originally considered trying to do a barn wedding near Portland, but soon realized that in order to pull off what we wanted was going to require an immense amount of work on our part since we weren't in the area to meet and sample all the different components and then again to organize all these different pieces. When we visited French's Point last November, we were blown away by the hospitality and attention we received - they were more than willing to do anything and everything it took for us to have the wedding we wanted with them. I was initially surprised at their prices, but as I compared to what it would cost to rent a place, hire a caterer, provide alcohol, hire an event coordinator, etc, etc, it was actually quite reasonable, if not cheaper, with the added benefit of not having to deal with a dozen different people. Then there's the benefit of using their suggested vendors: they have a catalog of vendors that they recommend, which they do with an eye towards the personality of your wedding. All the vendors have done events (successfully) at FP before, so they know the space, the photo spots, the acoustics, the staff, etc. and are able to plan accordingly. Christina, the wedding planner, did an excellent job of making sure everyone was there when they needed to be, had what they needed to do their jobs, and didn't have to bother us at all. The food was very good, we had FP make pies, in lieu of a wedding cake, which were amazing. Guests kept telling me there was always someone handing them an appetizer or a drink. And Beach Rose Farm was my favorite part of the whole experience - beautiful house with wonderful people!

Dana

Married on 06/07/2014

In an ideal world, each of us will only have one wedding, and my wife and I can honestly say that our wedding weekend was the dream we envisioned because we had our wedding at French's Point.

It's been a month since our wedding and all of our guests keep saying that they don't know how to describe the experience they had that charmed weekend.

Each of these reviews has captured it perfectly – the venue, which now has a classic white tent – is flawless with no detail, no matter how simple, going unchecked. The food was delicious, especially for those who enjoyed the bacon wrapped steak. Beach Rose Farm – a must for anybody getting married here - will add a completely different element to the weekend for those staying there. And the vendors who they partner with are all first class working seamlessly with the staff at FP to ensure your day goes off as smoothly as possible.

As amazing as the venue is, the cuisine is, the vendors are, none of them would matter without the staff. We also traveled through New England visiting many venues with FP being our last stop and after spending a few hours with them we knew this was the place.

For anybody planning a wedding, especially remotely, the process is much more stressful then one can imagine, but somehow the team led by Sarah made us feel like we were the only client they had. The attention they provided us, no matter how big or how small the detail, was outstanding.

During the ceremony, our guests couldn't turn around without a member of the wait staff being there to fill a drink or a need.

If you want your wedding to be the magical, unforgettable, once-in-a-lifetime experience it should be, then quite simply you need to have your wedding at French's Point.


Kristin

Married on 10/26/2013

I don't even know where to start - French's Point was everything we could've asked for and more. I found them in a Destination Wedding magazine, went to the website, and fell in love. We took a lot of scary steps, planning a wedding from Texas and signing our contract "site unseen" but every risk we took was rewarded with an amazing experience from start to finish.
The staff are warm, friendly, and very attentive. I felt like we had become friends by the end of our experience, and I miss our weekly email exchanges!! Who can say that about their wedding venue contacts?!?! We did almost all our communications via email, which were always prompt and thorough. They were also great about planning conference calls to keep me on target with all the little details. Since we didn't live in Maine, they also gave excellent vendor recommendations, and every single vendor was fantastic.
The site itself is stunning - and we also took advantage of renting Beach Rose Farm for Wednesday - Sunday. This was one of my favorite parts of our destination weekend - walking around the farmhouse watching all our closest friends hanging out, playing games, and enjoying each other's company - and enjoying Maine as well (a first time visit for almost everyone attending our wedding)!!
During the ceremony the staff kept everything running smoothly and I didn't have to worry about a thing. The service staff were super attentive and friendly. I had guests tell me it was the best service they've experienced EVER. And the food - it was not "just your typical wedding food" - it was amazing. We did the buffet and there was more than enough for everyone and plenty of variety for those of our guests with specific food requests/issues. We ended the night with the s'mores fire pit and it was a huge hit!
All in all, French's Point was the best decision we made for our wedding celebration weekend.

Tricia

Married on 09/07/2013

The most picturesque spot to have a wedding. I had my dream wedding at French's Point. From the very beginning they treated me with the highest respect. They were there to answer every question that I had every step along the way. Our guests cannot stop raving about how amazing everything was. The staff was 5 stars. The food was amazing! Everyone was so impressed. We rented out the Beach Rose Farm next door for 3 days during the wedding and it was such a memorable experience. French's Point was there to help us with everything. Sarah my wedding planner is the nicest, most helpful person I've ever met. I miss talking with her! Everyone could not believe that a spot like French's Point exists. They all kept saying, "where did you ever find this place". Straight out of a movie-Great Gatsby. I wish I could do the day over again and again. French's Point will always stay in my heart forever. Having my wedding there was by far one of the greatest decisions I have ever met. My husband and I owe so much to French's Point. Best advice is to have your wedding there!!!!! You will not be disappointed!

Ron

Married on 08/23/2013

After initially visiting several venues in Maine scouting wedding locations, my now-wife and I stopped by French's Point as our last scheduled visit. After visiting with their management touring the facility/grounds and hearing the packages offered, we exchanged looks back in the car without a single word spoken knowing we had found the venue for our wedding. Over the ensuing months leading up to the big day, we had email exchanges and conference calls discussing the wedding with our French's Point event coordinator. Though my fiancé and I served as our wedding planners, the French's Point ownership and staff was always available to answer any questions, offer vendor recommendations, give suggestions, etc.
Given that this was going to be a destination wedding with the "bride and groom to be" living over 200 miles away, we had some initial uneasiness about planning a wedding with a staff and their venue located such a distance from our homes. These concerns were quickly allayed, though, when we started working remotely with the French's Point team and came to experience their full understanding of their business and their commitment to our special day.
The French's Point team did not simply meet our expectations, they greatly exceeded them giving us a day way beyond our expectations. Everything planned and on the timeline for the day went off without a hitch, not a single inconvenience or problem encountered. The rave reviews from wedding attendees came immediately and we continue to receive unsolicited words from our wedding guests gushing about what an absolutely beautiful wedding day it was, what a gorgeous venue and location it was, and what a fantastic staff it was that made it the day it was. Put simply, the team at French's Point Private Estate is outstanding. They are versed professionals at what they do and are an absolutely wonderful team to work with.

Laura

Married on 08/16/2013

Thank you French's Point for making our wedding day AMAZING. From the beginning of wedding planning...all the way through the day of the wedding, everything was planned perfectly and carried out flawlessly. We have gotten many compliments from our guests about the delicious food, the beauty in the venue itself, and the waitstaff/bar staff who did an impeccable job. Eric and Jessika are to be mentioned because they helped us so much and a well deserving special thank you to my wedding planner Sarah who went above and beyond for myself, my husband, our wedding parties, and our guests. She gave us a stress free experience even when I was an anxious bride at times. I have received MULTIPLE compliments from guests who raved about Sarah's professionalism and amazing job in orchestrating the days events. We really can't say enough wonderful things about this venue and the staff! Thank you again!

Marissa

Married on 08/10/2013

French's Point is the a picturesque spot to get married but what really makes it wonderful is the service and the staff. They really work with you to make sure you get your vision, they are accommodating to different meals, and they really make you feel like you are their only bride. The accommodations at the neighboring farm house are perfect for a wedding party or family gathering prior to the big event. They have an on-site boudoir suite where all of the ladies and I got ready beforehand making it a perfect and relaxing morning. They also make sure all of the VIP guests are served, get appetizers, cocktails, and are in good hands. It was such a magical experience and the staff and venue were a big part of it!

We can not say enough positive things about the experience we had at French's Point. We held the ceremony and the reception on the point, which is situated on the beautiful Maine coastline. The staff was professional, helpful, and knowledgeable, yet friendly and laid-back. The food, including the cocktail hour farmer's table, was delicious.

We also chose to rent the Beach Rose Farmhouse for our wedding party, close friends, and family. We all had the weekend of our lives!

Anna

Married on 10/06/2012

Having our wedding at French's Point was wonderful. It was a beautiful location, the staff were friendly, supportive, and helpful. My in-laws were able to stay at the Farmhouse and hosted the Rehearsal Dinner from there, which was very convenient and beautiful. I highly recommend this venue to anyone looking for an authentic, classy, Maine wedding.

Jacqueline

Married on 08/10/2012

My husband and I looked at a variety of places but nothing compared to French's Point. They've really done a great job at offering a place where you can come with your loved ones to celebrate your big day in privacy, comfort, and elegance without being too over the top (unless you want that!). Some venues offered these traits, but not all.

I met with Jess and Sarah throughout the year multiple times to make sure everything I was doing and they were doing was on track. They made some wonderful recommendations as far as vendors. Meeting with them was helpful because I've never planned a wedding before—I was overwhelmed not by what I had to do...but by not "knowing" what I had to do. They lowered my stress levels by providing a detailed document to fill out and help them and myself keep track of upcoming to-dos. I had about four meetings with them throughout the year to make sure we were on schedule. A few weeks before we made a detailed itinerary down to the minute on how the day would go and where my husband and I would have to be and with who. (Be at the church at this time, be at FP by this time for photos, cake cutting, first dance, etc)

I wasn't nervous one bit on our wedding day. My family kept commenting on how it was one of the most beautiful weddings they had been too. Everything went off without a hitch too! Sarah even made sure my busted polaroid camera was fixed ASAP and took the liberty of taking the photos herself to make sure everyone was covered :) (I found out about this after the wedding and was SO thankful. No other vendor would have taken this extra step).

The FP staff ended up being more like our family. Our fam and friends all had their own little stories to tell about how nice someone was or how helpful they were. It made me happy to know I could trust them 100%.

I still have friends and family asking if we could get married every year because they loved our wedding so much. I think that is the biggest compliment FP could get!

Sarah

Married on 08/04/2012

There are no words to describe how amazing frenchs point is. It is the most beautiful place I've ever seen and the owner and her staff are the most amazing people to work with. They are so helpful and sweet. There is not better venue in the world!

Annie

Married on 09/17/2010

The first thing you notice when you arrive at French's Point is the ocean. The views are breathtakingly beautiful, especially on a sunny day. Once you have taken in your natural surrounding you start to notice the beauty of everything else. The landscaping at French's Point is immaculate. Over the course of my engagement I visited French's Point several times during three of the four seasons. Each time I visited the seasonal flower variety only added to the natural beauty of the location.

The interior of French's Point is almost as beautiful as the outside. The large windows allow guests access to the view while enjoying dinner and dancing. We had 150 guests at our September 17th, 2010 wedding which was a perfect fit for this location. All of our guests comfortably fit into the dinner room and left plenty of room for dancing and visiting in the other rooms. Because the weather cooperated we were able to enjoy a cocktail hour on the patio. An additional bar was set-up outside for the cocktail hour to better serve the guests. We have and continue to receive raving reviews about the French's Point venue, including a friend's mother saying "my son is definitely getting married here". My grandfather, who is not quick to give out compliments, said "this is the best location and venue I have ever seen for a wedding."

The bridal suite upstairs was the perfect place for me and my bridal party to get ready. We were able to have our hair and makeup done onsite while enjoying the beautiful views and the ocean breeze. The service while we were getting ready was also excellent. There was always someone checking in to see if how everything was going and if we needed anything.

Jessika was also a pleasure to work with. She is very profession and is an excellent wedding planner. The French's Point website is also offers a wealth of knowledge on local vendors and things to do while in the area. I referenced and referred it constantly during the wedding planning process.

Overall, the venue was gorgeous and the service was excellent.


Natalya

Married on 10/15/2016

My husband and I had our dream wedding at French's Point last October. While it was our first (and last) time having our own wedding, we had many older friends and family that have been attending weddings for decades tell us it was the best wedding they had ever been a part of. The highlights from our wedding week at French's Point were:
*The cottages on the property that we were able to rent so our loved ones could spend Wed-Sun with us and one another
*The staff at French's Point. If I had to redo everything, I don't think I would have needed a wedding planner because they were so helpful and wonderful
*The beautiful grounds and Estate. If you don't buy a single flower, no one will notice
*The flexibility of the venue for different events. You can have lawn games, time at the fire pits, rehearsal dinners, ceremonies, receptions, and more at different spots on the property

As with everything in life, I would have liked to have spent less money, but compared to other venues we looked at French's Point was very reasonable and we had the time of our life, so we'd do it again in a heartbeat.

Sarah

Married on 08/04/2012

French's Point is one of the most beautiful locations I have ever had the pleasure of spending time at. The staff at French's Point quickly begins to feel like family as they help with every detail of your wedding planning. Guests at our wedding continue to talk about what a gorgeous location French's Point is and how incredibly attentive the staff was throughout our entire wedding. We could not be happier we chose to have our wedding celebration at French's Point...best party we ever attended!
Are you interested?
Send a message