76 Reviews
Recommended by 100% of couples
Quality of service

5 out of 5 rating

Average response time

5 out of 5 rating

Professionalism

5 out of 5 rating

Value

5 out of 5 rating

Flexibility

5 out of 5 rating
36 User photos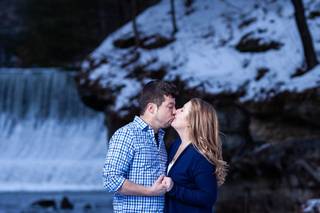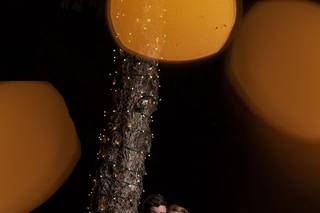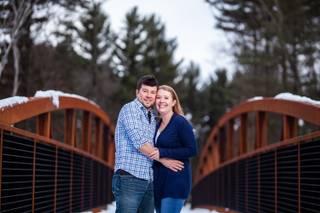 + 32

photos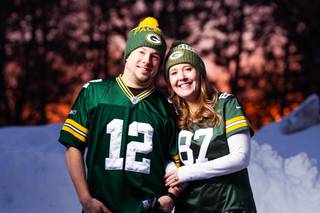 Jennifer P.

Married on 06/20/2020

Exceptional!

When I found Matt and Krista on WeddingWire, I knew I hit the jackpot! They were affordable and had quality work! They made us feel very comfortable during our engagement session and our wedding. We were their first wedding of summer 2020 due to Covid19 pandemic. They worked very well to meet all of our needs. They are creative and very easy to work with. They have a complimentary engagement session which most photographers do not offer, two photographers, and you tell them when to arrive and when to leave (they were the only photographers we found who do this). Everyone at our wedding raved about the beautiful pictures that were taken. A lot of guests after viewing the pictures stated, "I would hire them for my wedding." Our pictures showed up in a custom box with our picture on it and about 30 prints with a custom USB drive...super cute and unexpected! Pick Fornear Photo for your wedding day, you will not regret it!

Rachel M.

Married on 05/30/2020

Fun, relaxed, amazing photographs!

Matt and Krista were so much fun to work with! They captured us perfectly. From fun candids to beautifully composed photos, we are so pleased! They are relaxed and easy-going. We highly recommend them! :)

+ 2

photos

Chloe

Married on 08/24/2019

Even better than we could have imagined!

Matt and Krista are AMAZING! They are funny and flexible and really helped us relax during both our engagement shoot and on our wedding day! The couple is experienced and knows exactly what they're doing! We really love that they work together the entire time, but still bring different styles and ideas in to their work. We were so satisfied with their help and with the pictures we received!! We love the amount of pictures they took on our big day and how flexible they are with time- arriving when we asked, leaving after we have all agreed that they've got enough pictures, and adapting to changes last minute changes in our schedule!

We cannot wait to book anniversary or family shots with them in the future!

Are you interested?

Send a message

Tara

Married on 08/10/2019

Best of the best!

We did our research looking for our wedding photographer and when we connected with Matt and Krista, we knew right away that we wanted them to photograph our wedding. Matt and Krista were amazing to work with right from the start. They are laid-back, personable, and easy to work with. Never, did I have to wait longer than a few hours for a response to my questions. Matt and Krista took into consideration all of our wants and were very accommodating to our requests. The quality of their photographs is outstanding as not only do they know how to capture the moment, but also the beautiful scenery around you-- which was important to us, having an outdoor wedding. Fornear Photo will not disappoint, Matt and Krista are the best!

Stephanie

Married on 07/28/2019

Matt and Krista are The Best!

I spent two to three months researching photographers for our wedding. Photos were my top priority after the actual marriage so we wanted someone who would fit our style and Matt and Krista were exactly what we wanted. Their photos are so colorful and vibrant and their use of lighting is wonderful. They always made our sessions fun and light hearted. They are professional, but very fun to work with and had great ideas for different shots. They made my husband and I feel comfortable in front of the camera and accepted all our geeky parts to our wedding rather than judging us for them. During the ceremony and reception they blended in so well that we never really noticed when they were taking pictures and they got some amazing shots that way. Our friends and family loved having them at the wedding too which made the photo shoots way more fun! They were always on time and helped keep us on track for our day. Honestly, I can't say enough good things about Fornear Photo! They helped make our day perfect and now we will have wonderful pictures to remember our perfect day!

+ 2

photos

Matt J.

Married on 07/27/2019

Excellent photography team!

I cannot say enough about the experience we had with Matt and Krista! We did the Engagement/Wedding package with them, and were impressed by the beginning with their communication. Typically we received responses within an hour or two, not "days" which we experienced with other vendors. Both were incredibly friendly, and our pre-wedding consultation ended up being 90 minutes of just talking, which I think truly helped them get to know us and in turn made us feel very comfortable around them. At one point on the wedding night, I found myself talking with Matt about something completely non-wedding or non-photo related. They really felt like an extension of our guests at the wedding. OH, and I haven't even touched on the quality of shots they take. Matt has an incredibly creative mind, and Krista will step in with other ideas of shot which truly makes them a great team. Take a look at any of their portfolio to see the amazing things they can do with lighting. We couldn't have been happier with our choice of photographers!

Their expertise and creativity shone through!

Working with Matt and Krista was such a satisfying experience! Even for someone like me who doesn't love being photographed, they made the entire process fun and exciting. They reflected both our identities and their style in the pictures, and we felt very comfortable with them on our engagement shoot and during our wedding day. Their expertise and creativity shone through in the variety and quality of shots we got. We also had their open photo booth which was a blast!

Danielle K.

Married on 02/23/2019

Fornear at The Mill

Matt and Krista were amazing! So comfortable to be around, flexible, and accommodating. Very professional. Got the perfect combination of sentimental/sweet pictures and fun/personality capturing candids. We are 100% happy with our choice and the results.

+ 4

photos

Brittany

Married on 10/06/2018

Exceeded Lofty Expectations

It's hard to put into words how perfect our wedding photographers were for us. Finding Fornear Photography was the biggest relief and excitement from what turned out to be the best day of our lives. We wanted to find a result that felt genuine and sincere. We wanted professional photos without an ego. We wanted someone that could capture the day we intended without forcing the situation. From the moment we met Matt and Krista we knew they were going to be different. We sat down at a local coffee shop and set to challenging them to decide if they were for us. At almost every turn things just fit. When pushed on a subject there was real contemplation and an honest answer. Krista and Matt compliment each other personally and professionally perfectly. Krista is extremely personable and friendly. Matt is a bit more stereotypically "the photographer". Matt initially came across as shy but we soon realized it was quiet confidence evenly mixed with the fact that he was actually listening rather than boasting about his business. He was there to sell himself and the product that he and his wife so lovingly produce, yet we were the factor that truly mattered. Matt and Krista delivered exactly what they told us they would. They were on time and they were plugged in and present for every moment of the day. Every part of our wedding photographers exceeded our expectations. Words could never describe a wedding day but that's OK, our wedding photos speak for themselves.

Truly, Thank you Matt and Krista.

Dustin and Brittany Morey

Brieana

Married on 09/22/2018

Fornear Photo was recommended to us by a friend of a friend. I went online and checked out their work and was immediately impressed! Matt and Krista were very quick to respond to any email I sent throughout the whole process of planning. Besides the amazing photos I saw online, I loved that they included an engagement photo shoot in their price to be able to get to known us as a couple before hand. Another huge reason on hiring Fornear Photo was not having a time limit on our wedding day. I remember them telling us "we will be there as early as you need and stay as late as you want and won't leave until you think we've taken enough photos of your day". They did just that!
Matt and Krista are AMAZING! We couldn't be more happy with our choice to have them as our wedding photographers! They are both extremely nice, personable and very professional. We have been having so many friends and family members commenting on our photos from Fornear and saying that some of them look like they should be in a magazine! They do amazing work! I highly recommend Fornear Photo to anyone and everyone!! Thanks again, Matt and Krista! You guys are THE BEST! -Brie and Corey

Sharon H.

Married on 09/15/2018

Amazing photographers!

Matt and Krista are phenomenal photographers! They photographed our daughters wedding in September in St. Germain and the pictures are amazing. They have a wonderful flair for capturing unique and unexpected moments and couldn't be easier to work with. I can't say enough how beautiful and creative their work is. Thank you Matt and Krista!

Jennifer L.

Married on 09/08/2018

BEST photographers!

Matt and Krista were amazing! Not only did they travel for our actual wedding (Chicagoland area), they made an additional trip for an engagement shoot! We are not super photogenic, but they made us feel so comfortable being in front of the camera. They are very creative and I love all of the photos! I received both the engagement photos and the wedding photos quickly. They were super flexible and got some great candid shots! Super quick to respond to all of my questions and professional. Highly recommended!!!! You will not be disappointed! Thank you, Matt and Krista!

Kristine

Married on 09/02/2018

Priceless!

We had the most amazing experience working with Matt and Krista! We loved getting to know them during our engagement shoot last year and even more so during our wedding and leading up to it. We just received our final wedding package and not only was it so professionally delivered but the photos are incredible. I cannot believe how many different angles of each moment they got. Definitely a perk to have 2 photographers! We look forward to maintaining our friendship when we take trips up north. Thank you so much Matt and Krista for creating memories we will cherish forever!!

Ashley

Married on 08/25/2018

Seriously, just hire them

It's hard to even put into words how amazing Matt and Krista are to work with. They were able to truly capture who my husband and I are together. Our engagement photos included many candid moments that we didn't realize we're being photographed, but was exactly what we were looking for without even knowing. Our wedding was phenomenal there are no words to describe the moments they were able to capture. They are both amazing human beings with amazing personalities. I would definitely recommend them to anyone looking for wedding photos, Family Photos, or really any type of professional photos!

+ 3

photos

Corey

Married on 08/18/2018

Matt and Krista were professional and personable. They were easy to communicate with, accommodating, and client-focused. They are artistic and creative with the lighting, poses, and use of the natural environment. We are very pleased with our photos and the whole photography experience! We've heard many compliments with our photos and we can't thank them enough! We'll cherish those memories for the rest of our lives!

Britney

Married on 08/11/2018

Matt and Krista are the best! My husband and I just received our wedding package from Fornear and we absolutely love it. There are more pictures than I thought there would be and we have so many favorites. It is so fun to experience the entire day from start to finish all over again! Matt and Krista were easy to work with from the get-go and answered every question I had right away. They are easy going, down-to-earth people and I never felt rushed or treated like "just another client". They made us feel so special during the engagement and wedding shoot and eased any awkwardness that my husband and I felt. I can't thank them enough for all the hours they've put in to helping our special moments (engagement and wedding) last forever in such sweet photos.

+ 4

photos

Mallory

Married on 08/04/2018

Our Amazing Experience with Fornear Photo!

My husband and I worked with Fornear Photo for our wedding in southwestern Wisconsin in August 2018. Fornear Photo did an amazing job, and we couldn't be happier with the photos from our big day! They did a great job of making us feel important during the wedding planning discussions and at ease on our wedding day. Matt and Krista worked great as a team, capturing multiple perspectives of our first look, wedding party and ceremony. We loved their ability to make the local park, church and reception venue look amazing with their use of lighting and perspective. We also loved the bright vibrant colors they were able to capture.

Matt and Krista not only traveled to southwest Wisconsin for our wedding, but they also did an engagement shoot in the area as well. The engagement shoot took place on a close family friend's farm, so the fact that they were able to come to us to capture the photos in that special location was very meaningful. The engagement photo session occurred in the winter, and Matt and Krista were able to capture some very creative photos of us with the winter landscape and snow storm that day.

After our engagement shoot, we received our edited photos for digital download, rather than making us order a set of prints. Following our wedding we received a flash drive with all our photos, which again allowed us to choose our own pictures for printing. For both the engagement shoot and wedding photos, some sneak peek photographs were uploaded to the Fornear Photo Facebook site, allowing us and our friends and family to enjoy some right away. Leading up to the wedding Matt was very responsive to our emails, sent a guide ahead of time to help us think about must-have photos, and arranged a phone call the week of the wedding to make sure we were on the same page.

We have received lots of compliments on our photos and we are extremely happy with the photos and service we received from Matt and Krista. We would gladly recommend them to anyone.

Ambre

Married on 07/21/2018

Not Just Photographers, but new friends!!

If you are ever in a need for photographer team; please check out this Husband & Wife team! Matt & Krista are amazing and super talented. They have an unique artist eye to their photography. From traditional shots to night shots; they bring a special take that makes the photo magical!!! Plus they are super kind, loving and thoughtful team! During both of our engagement photo session & on our wedding day, I didn't feel like I was working with a vendor, but working with two of our friends!!!! And for Joe & I it was a big plus that they understood our nerdy side! I can't say enough how amazing they are!!! Thank you so much!!!

Cynthia

Married on 06/16/2018

This review is from the Mother of the Groom perspective.
First and foremost, Fornear Photography did excellent work. The photos are absolutely amazing. In spite of a rainy wedding day, they were able to capture the event beautifully! I marvel at how they were able to capture so many facial expressions perfectly. I look at the photos and relive the day.
Secondly, they were extremely pleasant and easy to work with. They made everyone feel like they were the focal point. They were patient and flexible with last minute changes due to the weather. They were even able to get some spectacular pictures that included a very excited black lab.
Thirdly, the husband wife team work so well together to get the perfect photos. I'm thinking in particular of the "first look" photos. There were phenomenal photos from two different vantage points. During the reception, they were all over working to include as much of the celebration as possible.
I would highly recommend Fornear Photography for your wedding photographers.

Maureen

Married on 06/16/2018

We LOVED working with Matt and Krista. I can't imagine a better team to capture our favorite day. They were awesome at communicating throughout our planning process, they took amazing engagement pictures for us, then made our wedding day everything we wanted and more. Our weekend didn't quite turn out as planned.... We were rained out of pretty much every plan we made and our whole schedule was pushed back due to an unforeseen event. Matt and Krista didn't skip a beat. They went with the flow all day, kept me calm (which was probably quite a task at times) and took beautiful, amazing pictures. We chose them because we wanted the look they created, the vibrant, beautiful colors they are able to capture. They fit our personalities more than any other photographer I can imagine. I hope to use them again and again in the future for family pictures and whatever other photographer needs we may have!! They are the best!

Rebecca

Married on 06/08/2018

Amazing! Krista and Matt are absolutely amazing to work with. They spend the time to talk to you before your wedding and an engagement photo shoot is a part of their package to allow them to get to know you. Then, they spent the time talking to us again before our wedding to ensure they knew what shots were important to us to make sure everything that was special was captured. They are so amazing and fun to work with too! My husband and I are not artistic people or people who are used to getting their pictures taken and they made us feel so comfortable. Not only that, the pictures are absolutely stunning and I can't wait to get the rest of my wedding photos. Another great thing is that they spend as much time as needed during the wedding to make sure that all our special moments were captured.
We also got the photo booth, which I would also recommend. Everyone at our wedding had so much fun and there were multiple trips to the photo booth, with keepsake photos.
Again, I can't say enough good things about Fornear photo and would absolutely recommend them!

Stephanie

Married on 10/13/2017

I am a horrible person for not writing a review for them earlier! But, alas, life gets in the way, and we are few days from our 1st anniversary. Matt and Krista were amazing! They were great from consult to getting our photos, and extremely flexible to our needs. We found them on OffBeat Bride, and I immediately knew they would be the right people to capture our non-traditional wedding. Our photos came out beautifully and they captured every moment we asked for. I can only hope to need photography another day so that I can call them again!

Heidi

Married on 09/22/2017

Krista and Matt made our day perfect! We highly recommend them as they respond the same day to questions/concerns. They made us laugh and so relaxed the day of our wedding.

Heather

Married on 09/16/2017

Matt and Krista are great. We loved all out photos and were super happy with their service the day of the wedding. Highly recommend the photo booth with them- really fun and all our guests enjoyed it.

Dane

Married on 08/05/2017

Getting to know Matt and Krista professionally and personally was one of the real highlights of our wedding experience. Their attention to detail and willingness to provide exactly what we wanted made every shoot easy and fun. When we weren't sure of what we wanted in a particular instance, they chimed in with solid advice. We absolutely love the photos, and we'd highly recommend them to anyone looking for exceptional quality and an engaging, creative team to help you. Thanks Matt and Krista!
Are you interested?
Send a message