Reviews
5.0 out of 5 rating
Quality of service

5 out of 5 rating

Average response time

5 out of 5 rating

Professionalism

5 out of 5 rating

Value

5 out of 5 rating

Flexibility

5 out of 5 rating
100%
Recommended by couples
Awards
6 User photos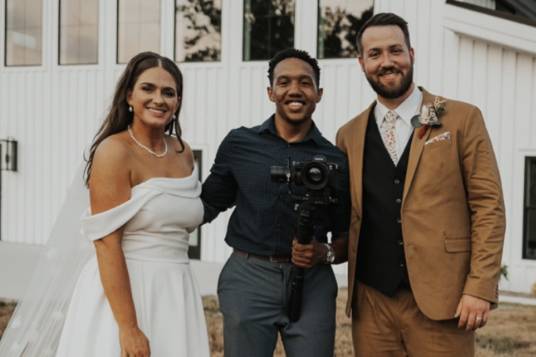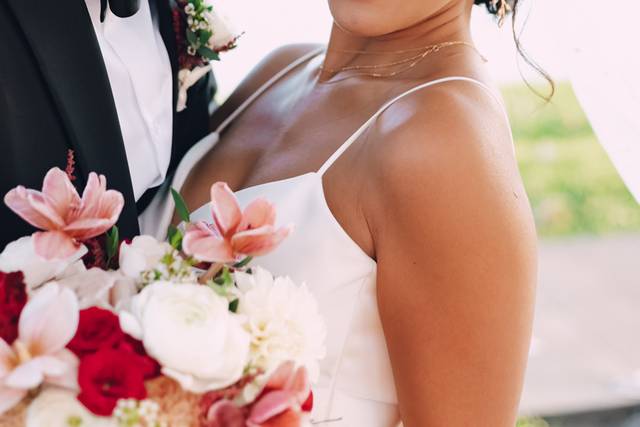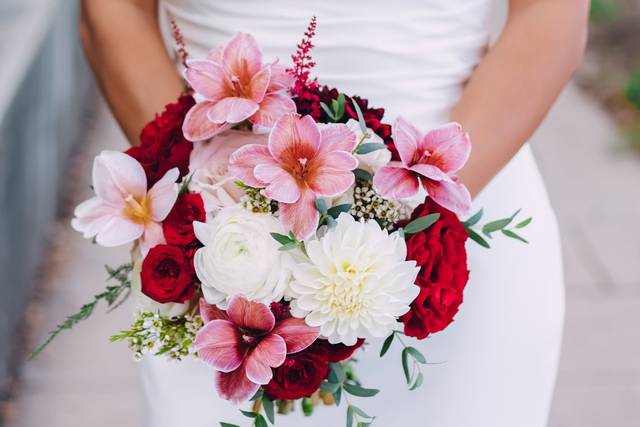 + 2

photos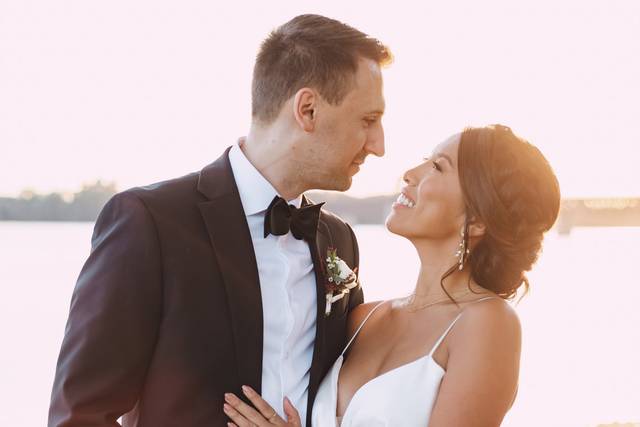 Featured

Treasure H.

Married on 07/16/2022

It's Worth the Read, I Promise!

I can not say enough about Jeremiah. We are absolutely blessed to have found him! I have to admit, a videographer was the first expense we cut when trying to save money on our wedding. However, later in the planning process, we had just heard too many people say how much they regretting not having a video and I changed my mind. After stalking his Instagram I knew it would be worth every penny. I was expecting a wedding video but he calls these wedding films and oh my goodness is that appropriate... Our film is a cinematic masterpiece. Through the stress and nerves of the wedding day it is hard to really breathe it all in, but every time I watch our film I am shocked at just how beautiful it all was, how blissful we looked, and how much fun all our guests were having. His focus is on storytelling and I was a little concerned that our story wasn't dramatic enough to be told. Jeremiah made sure to prove me wrong on that. I also really wanted to incorporate my late father into my day and was hoping he could involve this in our film. He exceeded my expectations in this aspect. He captured all the intricate details I had worked so hard on to honor my father that day. He interviewed family members to get their thoughts on my dad and included my fiance's vows to my dad. This made it that much more special. He even reached out after the wedding to ensure he had shots of us doing something we loved and looking at old photos of my dad while talking about him to add to the story. This meant so much. There was no extra charge, just Jeremiah trying to provide quality service. His incorporation of my dad's story into ours not only made my heart happy, but it will make the video that much more special for loved ones to see and for our children to see someday as they learn our love story and get to learn about the grandpa they never got the chance to meet. He worked SO well with our photographer. I was worried I would notice them or be distracted by all the cameras in my face, but it was not like that at all. They worked together and didn't take time away from each other. He is a kind and happy soul whose presence honestly just made the day better in general. His communication was phenomenal. We had several meetings before the wedding. He kept us updated with messages through his website, emails, and texts. On top of everything, he had our film back to us within a MONTH of our wedding! He rocks and we will be referring every engaged couple we know to him!

Jamie

Married on 10/07/2023

Above & Beyond - Wedding would not have been the same without him!

Jeremiah from the very beginning was so in-tune with really getting to know us as a couple. He really dives into your love story, and incorporates little details or memories that really captures you as a couple, as well as how your wedding day played out. He made us feel calm on our wedding day, his presence, as well as his guidance on our wedding day was crucial, it simply would have not been complete without him. He went above and beyond for us, gave us extras without even batting an eye, and our video captured our entire day perfectly. Even better, we truly gained an amazing friendship out of working together. I would HIGHLY RECOMMEND him to anyone, easily my favorite thing we invested in!

Abby N.

Married on 07/30/2022

Wedding- July 30, 2022

Jeremiah went above & beyond for us on our big day!! We cannot recommend him enough!!! We were so happy with our choice was to not only hiring a videographer but hiring For All Time Films. The team was friendly, helpful, & so fun to work with!! We cannot stress enough how amazing they were. From the zoom meetings prepping to hanging out after the big day, Jeremiah aka "big sweetie" was a joy to work with.

Are you interested?

Send a message

Devin H.

Married on 06/25/2022

For All Time Films made our day the best day ever!

For All Time Films is a no brainer! The process leading up to the big day was super professional and took a lot of stress off of us. Jeremiah and his team were everything we could've of asked for the day of the wedding. The video we received had so many amazing emotions tied into it, we can not stop watching!

Hayley F.

Married on 06/10/2022

For All Time Films

Jeremiah is AMAZING!! He is so compassionate about his couples and really takes the time to get to know each of them! He loves telling the story and capturing the most beautiful moments! He is easy to talk to, great at planning, and overall a great videographer to work with anyone!!

Mikaela S.

Married on 05/22/2022

Thank God we found Jeremiah! Our video was our greatest investment, and most cherished keepsake.

Final Product Review:
We LOVE LOVE LOVE OUR VIDEO! Jeremiah has such a way with the camera and his editing style that embraces the emotion of every moment and allows us to relive that day every time we watch the video. We get to watch and remember what each moment felt like that day, but also get to watch our loved ones have an incredible time celebrating us. Our video captured everything that mattered and nothing that didn't. Everyone we've had the chance to show the video to has said that they feel like they are there and are so incredibly impressed with Jeremiah's talent the way we are. Thank you thank you thank you from the bottom of our hearts. This video captures what our wedding day felt like— like a dream, a movie, one we will never forget and can always share with others.


How we found him;
We decided to invest in professional wedding videography pretty close to our wedding date. We started with a small budget in this area but then decided how important an amazing video was to us and saved up for a videographer that could produce films the way Jeremiah does. We found him on Facebook, and we are so grateful we did! When we found him, we really enjoyed looking through his gallery as every love story we watched made us feel like we were there that day.

Communication/Professionalism:
From the very beginning, everything about the way Jeremiah ran his business was very easy to understand. He very quickly showed that he cared to get to know us and we were able to build a relationship with him from a far. Working with a videographer was new to us, so we didn't really have too much prepared. He was still able to make a video for us as if we were pros… his preparation and experience walked us through every step. His passion for what he does is so special and is shown through his work.

Bria B.

Married on 05/20/2022

Amazing! 10/10

Working with Jeremiah- All Time Films was a breeze. Videography was not our priority at first however after seeing his work we knew we needed to have him at our wedding. He was extremely professional, personable, and really took time to get to know us so that our wedding film captured our story. After our experience I now HIGHLY recommend hiring him as a videographer. The style of All Time Films is so different from any other wedding videos we saw because it's unique to the couple. It tells a story, YOUR story, and that's what you want from your videographer.

Jeremy M.

Married on 04/22/2022

Capturing memories that last a lifetime!

If you want the best video captured memory then look no further! Jermiah is all about your love journey. Highly recommend him!

Nicollette W.

Married on 03/25/2022

Amazing Work

Our whole experience was amazing!! From booking to the day of our wedding!! We are blown away of the outcome of our wedding video. If you are looking for professional, unique and 10 out of 10 experience of one of the most important days of your life being captured you must book with JREELZ!!!

Jason K.

Married on 01/11/2022

Top tier quality

What a amazing production was created from the footage they took, I'm still amazed and forever thankfully for the work they put into the finished video!!

Julie

Married on 11/14/2021

We loved it!

We had such a great experience working with Jeremiah. He was great at communicating with us about the process and working with us to make sure he captured the moments most important to us. Our video was so amazing, it exceeded all of our expectations!

Cristal C.

Married on 11/13/2021

Delivered beyond expectation

We stumbled across Jeremiah by an ad on Facebook as I was searching for a videographer for our wedding. Man, am I so glad we did!! He was the sweetest, most professional person to work with! He listened to what My must haves were and delivered beyond expectation! Every detail of our wedding was captured, all of the intimate moments, the decor, the whole venue, and the party! My only wish is that he lived closer so we could use him to shoot our videos for work haha. He is super talented and was such a pleasure to be around and work with! Definetly gets 5 out of 5 stars!!! We are so thankful for him! Our video lets us relive our wedding day over and over, we will cherish it forever!

-Cristal & Tony Bush

Alex L.

Married on 10/16/2021

Very professional and fun to work with!

Jeremiah was very fun to work with. He was very professional and worked well with the other vendors. He helped with the timeline and he was never pushy. He also got along with the guests really well. I'm so glad he was able to help us capture our wedding! I can't speak highly enough of Jeremiah!

For All Time Films's reply:

Thank you so much Alex!! It was a joy to work with you two!I can't wait for you guys to see your video, you're gonna love it!

Jessica K.

Married on 10/09/2021

Wedding Videographer

Jermiah did a phenomenal job! We highly recommend him to anyone who needs a videographer for any special event. He was easy to communicate and quick to get back to you. He got our video done within a reasonable time and our video was beautiful.

Leah T.

Married on 10/02/2021

TALENTED, professional, efficient, discreet!

Jeremiah was, from the beginning, nothing but friendly, helpful and professional! his pre-event process was so detailed and consistent, I had no cares in the world! the day of the wedding went flawlessly (and the 2nd videographer Lauren is SUCH a sweetheart and so talented as well!) my bridal party & family would agree that they were so fun & comfortable to be around for the day! you can really tell that they are passionate about their work! we even had a few "changes of plans" throughout the day, and the team just rolled with the punches and followed direction seamlessly! I would highly recommend this Jeremiah for any videography needs!! he is the BEST in the business!!

Andrea B.

Married on 10/01/2021

Our Favorite Day Forever Remembered

Friend, if you're looking for a storyteller that can capture all the special and sacred moments of your big day, look no further than Jreelz. Jeremiah went above and beyond to make sure he knew what we were looking for and what was most important to us. He delivered a video better than what we could have imagined. I think I've watched it 100 times! He took us through every step of the process and asked all the right questions – it made us feel so at ease in the middle of a stressful wedding planning season. We are so grateful to have this wedding video to look back with joy in the years and decades to come. I can't wait to show my kids and grandkids. Thank you, Jeremiah for this invaluable gift!

Zach G.

Married on 09/18/2021

Great final product, positive attitude

Jreelz did a great job with listening to our needs and creating a product that we were very happy with. I wrote music for our wedding and he even incorporated it into the video. He was very nice and polite, and I would recommend him to any of my friends.

Richard C.

Married on 09/05/2021

Oscar Worthy

Jreelz captures your city's vibe, venue's glory, guest's joy, and your emotions throughout your wedding events within a professionally perfected video. If you don't hire Jreelz, you'll be disappointed in not having your big day captured in a cinematic feature film. So don't flake on this!

Book him now before you're too late!!

- Words from a Grateful Newly Wed

Candice

Married on 08/07/2021

Absolutely fantastic!

Jeremiah was the icing on the cake at our wedding. Our wedding video was absolutely amazing and his professionalism was phenomenal. We searched high and low before choosing our videographer and I am so thankful we came across Jreelz and his associate. Would definitely recommend and use in the future on other projects.

Resa M.

Married on 07/17/2021

Jeremiah created a wedding video that we will cherish for the rest of our lives!

Jreelz was probably my favorite vendor! He was so kind and professional. When he sent me a teaser, the sound clip had the officiant mispronouncing my name. I told Jeremiah and he was so helpful and got it fixed to be something I love! Would recommend him 1000 times over!

Eric D.

Married on 06/05/2021

Eric & Gabi

Jeremiah is very professional and you can tell that he really takes pride in his work. My wife and I appreciated the fact that he wanted to know what our vision was as far as the video was concerned, but we overall let him take full control of the entire thing, and he did not disappoint. From the drone shots to the close ups, Jeremiah captured every essence of our wedding. We will be using him for future video projects in the future. Thanks, brother.

Jeremiah D.

Married on 05/05/2021

The Best Videographer we could've asked for!

We found Jeremiah through a FB Ad and from our very first interaction with him, we were totally impressed. Jeremiah is friendly, accommodating, and flexible. He has a great attitude and when he showed up on our wedding day he already felt like a friend (even though it was the first time we met him!). Jeremiah is incredibly professional, has a very high work ethic, and even though we didn't live in the same state as him, he went above and beyond to enhance and simplify our videography experience. Our wedding teaser video was done incredibly fast and left us all speechless - we couldn't have imagined our special day being captured more perfectly! 12/10 recommend Jeremiah for ANY videography needs!


Hannah M.

Married on 03/20/2021

Exceeded our expectations

We are in awe of how beautifully Jeremiah captured our most important day for us. We are absolutely BLOWN away by this video and will watch it until the end of time. His work absolutely exceeded our expectations and was hands-down our best wedding investment. We will be able to go back and watch this in the years to come and relive all of these beautiful moments that were caught so perfectly. Don't think about it, just book with him.

Bassem L.

Married on 01/10/2021

Professional and high quality videography

Me and my wife had our wedding almost a year ago, Jeremiah took a plane from his state to Florida and was on time, he took shots from all over the day from the hotel, the church and the hall. He used high definition cams and drones as well, he was nice and understanding although most of the wedding members were Egyptians and spoke Arabic most of the time. He made a great 5 minutes video for us which was very well directed with slow motion and great music choice, At that time, the Corona was wide spread but he didn't fear and came no matter what. I really appreciate him and highly recommended to any couples. Thank you Jeremiah.

Youstina M.

Married on 01/10/2021

Excellent & professional

Very responsive and professional! We loved our wedding video. Thank you for making our wedding day so memorable.
Are you interested?
Send a message