75 Reviews
Recommended by 100% of couples
Quality of service

5 out of 5 rating

Average response time

5 out of 5 rating

Professionalism

5 out of 5 rating

Value

5 out of 5 rating

Flexibility

5 out of 5 rating
109 User photos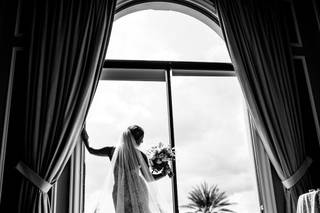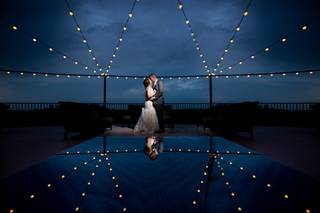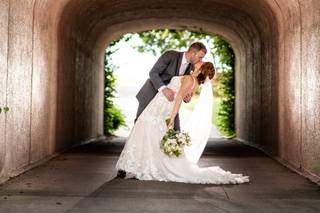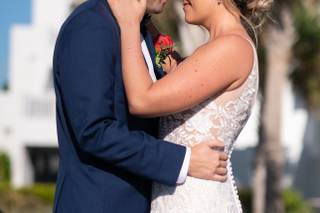 + 105

photos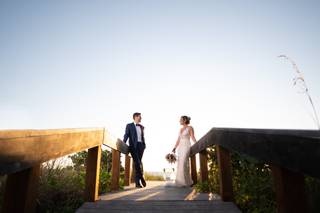 Britni K.

Married on 06/11/2022

Fallbrook is Incredible, Highly Recommended

Vince and Fallbrook are absolutely amazing and we can't thank them enough for everything they did for us before, during, and after our wedding day. He was always communicative, punctual, and well organized and on our wedding day knowing he had everything pre-planned and scheduled made it go smoothly and the pictures he took came out better than we could have ever imagined. Him and his team do amazing work and you will be thrilled working with them from start to finish. Thanks so much for everything Vince and the Fallbrook team!

Featured

Whitney K.

Married on 02/06/2022

Would recommend time and time again!

I'm not sure that I'll ever be able to properly express how impressed I am with Fallbrook Photography, I want to shout it from the rooftops!
I began my search for a photographer in February 2019 for our April 2020 wedding. I came across Fallbrook and immediately fell in love with their work. Then I found out that they deliver all of the images from the day, not limiting the amount that they deliver to you like many other companies. On top of this, they also had an option to include a video of my ceremony in the wedding package - SCORE!

Our initial call with Vince was so impressive. He made it such an easy process and spoke with my fiance and me about our style, the wedding details, and what was important to us in terms of photos. After we booked our date, we received a few electronic forms to fill out. This was incredibly reassuring to me - knowing that the photographers would have entire list of photos that we wanted taken on our wedding day, it eased my mind knowing it would be one less thing for me to worry about.
As we approached our wedding day, Vince would email us to check in and see if we needed anything from them. He was always so easy to communicate with.

As it would turn out - we ended up being a COVID-19 couple. Our wedding day was rescheduled from April to June. As we worked through the hectic time of rescheduling our venue, Vince and Tarah were responsive and so helpful during our replanning time period.

The day finally came - our rescheduled wedding date! We were expecting Vince and Tarah to arrive around 1:30. Boy was I surprised and so impressed when they showed up to the venue close to an hour earlier than expected to scope out everything and get things setup! Our family and bridal party were so impressed with how professional and on top of it Vince and Tarah were. They made our portrait time before the ceremony fun and engaging, and I had all the confidence that the direction they were giving us would give us the most flattering photos.

The ceremony was somewhat a blur for my husband and I, but I definitely don't ever remember Vince and Tarah getting in the way of anything. They were like flies on the wall but somehow still got the most amazing photos!

After our ceremony we did all of our family photos, photos with the entire bridal party, then couple portraits. They moved SO quickly and efficiently (which we were all happy about since it was a little toasty outside)!
Every moment of our reception was captured so perfectly - from our first dance, the toasts, cake cutting, and hilarious dance floor pictures! There unfortunately wasn't much of a sunset that night, but Vince and Tarah took us out to the balcony for just a minute during the reception and still managed to produce amazing photos despite the cloudy weather! Their energy was so positive and reassuring the entire day, even despite the insane Florida June heat!

We were blown away by how Vince and Tarah conducted themselves thus far - we couldn't wait to see the photos! You guys.... we've already received ALL of our photos and it hasn't even been two weeks since our wedding day! They posted amazing preview photos for us on Facebook within a week of our wedding date, then delivered our entire online gallery within a week and a half! And holy moley, the video quality is SO beautiful!

I seriously cannot recommend Fallbrook Photography enough. Photography has always been such an important part of my life, I was so stressed about picking the right photographer for our wedding day. I can happily say - I have absolutely zero regrets and would choose Fallbrook Photography time and time again!

Janelle G.

Married on 11/07/2021

Super talented and lovely!

This team was so wonderful to work with. And we were BLOWN AWAY by our wedding photos!!! They were so great to work with leading up to our wedding with communication and flexibility. We postponed our wedding a full year and they were with us the whole time. And as two people who really didn't know much about wedding planning, they really worked with us to nail down what we wanted for our dream wedding- especially when planning the schedule of the day. They left nothing to chance and made sure we got every single photo we wanted the day of our wedding. I think because they are a husband and wife duo, they work so well together and made sure to capture EVERYTHING. While also making our guests forget they were even there. They had a great knack for making us feel so comfortable and I think that's part of why the photos look so good and natural (especially for two people who don't feel super comfortable in front of the camera). And they're also super nice!!! Don't hesitate to hire this team!

Are you interested?

Send a message

Karol

Married on 07/10/2021

The best to work with!

We are so happy that we picked Fallbrook Photography. Vince and Tarah were absolutely wonderful to work with. We loved our engagement photos and wedding photos! Vince was creative with lighting effects for nighttime engagement photos which came out so beautiful! Our wedding photos were also beautiful with so many poses and different areas from our venue. From the beginning of discussing options, planning, to finalizing a schedule, and throughout our engagement shoot and wedding day, they were thorough and attentive to all of the details. You can tell when the photographers are passionate about what they do! We were appreciative of how they listened and accomodated to our requests. We especially noticed how they did not get annoyed or push away our guests who would step in to take photos with us, even though they had work to do. Instead they took photos of our guests with us which we were grateful for! They were kind and humble, which were the type of people we were looking to work with on a day when things move quickly! We are so glad we had chosen Fallbrook Photography and would highly recommend!!

Kristin

Married on 05/09/2021

Fallbrook Photography is THE ONE!

Vince and Tarah are absolutely the power couple/photography team you want/need for your wedding day! They were timely, professional, courteous and went above and beyond what's expected to make sure that everything went smoothly! Neither my husband nor myself have been professionally photographed much before and with us being out of the state, we weren't able to do an engagement shoot with them prior to our big day. But that didn't matter in the least as Vince and Tarah were very directive and helped make every detail look just right. Both our video and photographs turned out absolutely stunning! They captured every beautiful moment of our big day and we couldn't be more grateful for all of the hard work the two of them put in! We will cherish these beautiful memories forever! Thank you so much, Vince and Tarah!

+ 3

photos

Bridget L.

Married on 04/24/2021

Super Professional and Great to work with

From the moment my husband and I reached out to fallbrook, we knew we were in good hands. Engagement/Wedding Photos are so personal and intimate, we wanted someone who we trusted and felt comfortable with. We didn't want to feel like another client. Vince and Tara made us feel more like friends, and hopefully we have become friends over the last year and a half. They worked so hard at our wedding to make sure we got everything we wanted. It was hot and windy, but that didn't stop Vince from laying down in the grass (and maybe on a bed of fire ants) to be able to get a super creative shot. I can't wait to get my photos back. If they were anything like our engagement photos, I'd be so happy. They are worth every penny we spent and then some. I can't thank them enough for helping make our day special.

Selene

Married on 04/02/2021

I highly recommend

I am so happy we chose Fallbrook Photography to capture our wedding. Vince is incredibly talented. On the day of the wedding, both Vince and Tara were on time, very professional and completely dedicated to what they do. I am very particular about the way I like to be photographed and glad I had photographers who listened and delivered amazing results.

Amber

Married on 03/27/2021

Photographer

I don't even know where to start, they were beyond amazing! They work really hard to capture every moment possible. I'll say I stumbled on them by fate because I couldn't of asked for a better duo. I had one thing in mind when planning my wedding and that was impress the in laws and they all complimented how great they did. The lengths they will go to capture the best shots possible was more than I could of asked for. At one point Vince was in the bushes during our first look. Which brings me to the first look. If you aren't planning on doing a first look do it anyways! We weren't going to see each other before the ceremony and when Vince had mentioned it to me during one of our conversations with timeline and scheduling it got me thinking about that intimate raw time we will actually get together during a busy wedding day. Tarah was the absolute sweetest. They really are a dynamic duo eager to capture every special moment. They make you feel comfortable and over all hands down helped make our day. Don't make the mistake and miss them being apart of your special day! Also, get the photo booth with White Tie Photo Booth because your guests will love it, and you'll love all the extra pictures you get!

Daniel D.

Married on 01/16/2021

Amazing Photos and Experience

Vince and Tarah did an absolutely amazing job on our engagement and wedding photos! Not only are the photos beautiful (and plentiful), they were a joy to work with. We looked through a bunch of photographers and could not be happier we chose Fallbrook! They really work with you to get exactly what you want and keep you updated throughout the whole process. Vince does a great job coaching, so you end up looking your best in the photos. Do not think twice about using Fallbrook, you will be very pleased!

Amy H.

Married on 12/05/2020

Simply the best!

This is a fantastic husband and wife team that did a great job with our wedding photos. They were extremely flexible with us and our large family and worked seamlessly with our wedding coordinator. I cannot imagine having anyone else taking our wedding photos.

Natasha

Married on 11/14/2020

Gifted photographer & photoshoot director--and so easy to work with!

I've directed photoshoots in the past at work, so I may have been a bit picky in choosing a photographer. I didn't want to have to play photoshoot director at my wedding. It was really important to me that our photographer wasn't just good at taking photos, but was gifted in directing the shoots. (It can be pretty difficult to make staged photos look natural if your subjects aren't experienced models.) On top of this, I wanted someone who could also capture unplanned special moments as they happened (which is a completely separate skill set).

Vince and Tarah are this and more. Not only were they fantastic photographers and directors, we were blown away by how incredibly easy they are to work with. With other vendors I'd usually have to wait several days to a week to hear back from emailed questions. Vince almost always got back to me within a day--sometimes in less than an hour.

Seriously. We were so impressed with these two. If you're considering hiring them, do it.

+ 8

photos

Hannah

Married on 11/10/2020

Professional Duo

My husband and I planned our wedding from a state away and during a pandemic. We found Tarah and Vince after looking through multiple profiles on google. After speaking with Vince briefly we knew they would be a perfect fit. They were the most reasonably priced and had beautiful cinematic photos. Upon arriving at our wedding Tarah and Vince were beyond professional. The duo captured the most intimate moments and were very knowledgeable on different poses and angles to get just the right snap. 10/10 would recommend to any one else!

Thank you Vince and Tarah

The Huggins

Colby

Married on 10/02/2020

Brought the vision to life

On of the most important vendors for my wedding was the photographer, and Vince and Tarah delivered! They were prompt, have an artistic eye, and made all of the shots I specifically wanted at the venue happen. I'm so happy I hired them. We even got our photos faster than promised!

Anna M.

Married on 09/05/2020

Amazing photographer!!

I personally used Fallbrook Photography at my wedding. Vince was incredible from start to finish! We had a sudden change of venue due to COVID and Vince was able to exceed our expectations with almost zero notice.
With his guidance we got our once in a lifetime family photos and still had plenty of time for romantic photos. I would recommend Fallbrook Photography to family and friends in a heartbeat!!

+ 7

photos

Raiden T.

Married on 08/06/2020

Incredible care (during a pandemic!)

Our wedding was the first for Fallbrook after the pandemic, and they were absolutely incredible throughout the entire process. We had to cancel our large wedding plans and change venue, size, and safety precautions on a dime; Fallbrook were responsive, kind, and easily adaptable to the changes we were being forced to make on such short notice. Working with them is a wonderful experience, and I am so glad we have beautiful photos on top of that! Vince and Tarah are worth every penny.

Alisha H.

Married on 06/12/2020

WORTH IT! Hire immediately!

I CANNOT SPEAK HIGHLY ENOUGH OF VINCE AND TARA OF FALLBROOK PHOTOGRAPHY!!! First of all, I would like to caution to all brides, that your wedding photos are EVERYTHING. When analyzing your budget and each category, remember, photography is forever! You can reduce your budget in other areas if conscious of spending, but you should NOT skimp out on your wedding photos! I am so incredibly happy in my decision to source out Fallbrook and eliminate the local wedding photographers in my area- there virtually is no competition that matches the creativity and skill embodied by this husband and wife duo. They were super organized, had consistent, solid communication pre/during/post-wedding, and I did not have to worry about their competency during the entire process. It was a giant relief to fully trust your photographers and their creative vision. Once I saw the rest of their work on their website, I knew I had to have them. They're different- they're photography is bold, beautiful, creative, and stands apart from typical wedding photography. Do not short-sell yourself with another wedding photographer- if you want peace of mind in the entire process, hire Fallbrook. You'll be in incredibly good hands, you're going to love your photos, and they are absolutely WORTH IT!

+ 15

photos

Lindsay M.

Married on 05/06/2020

Outstanding

Fallbrook Photography is truly an outstanding photography company. They were incredibly professional and super comfortable to work with. We had them do our wedding pictures and the pictures came out better than we could have ever expected. They were very responsive, professional and timely with their edits. Highly recommend them for any of your photography needs.

Koleen D.

Married on 03/21/2020

Pleasant experience

We made the right choice working with Tara and Vince; they are professional and they delivered excellent product. Vince and Tara went above and beyond capturing our special day. From our initial interaction until after the event, they exemplified amazing work ethics. They did not hesitate to stay longer during our event after such a short notice to document our wedding; they made us all feel comfortable, confident and we had so much working with them. Couples who are searching for photgraphers, look no more. Vince and Tara will take care of you!

Julia B.

Married on 03/01/2020

Fallbrook Photography was the BEST choice

Vince and Tarah were wonderful to work with and we were (and continue to be) blown away by the beautiful pictures they captured of our wedding day!! From the "getting ready" photos through the evening's festivities, they made sure to capture every special item, moment, and group picture we wanted. I was initially nervous about our photos because the reception venue, Selby Gardens, was THOROUGHLY decked out with Christmas decorations (for their "lights in bloom" event) that I did NOT want featured in our pictures. I was afraid that because of this, we would be limited or scrambling to find spots for pictures, and on a tight timeline as the sun was setting. I couldn't have been more wrong. Vince and Tarah had clearly scouted out the whole area and had a photography plan that resulted in photos in so many stunning locations throughout the garden. I also loved that while Vince would often pose and photograph each "main" picture, Tarah would be sneakily capturing the same poses from another angle, and capturing special candid moments as well. The result is an amazing gallery of shots. All in all, Vince and Tarah were immensely fun to work with, organized and professional, and quick with the turnaround of a stunning set of photos (and raw video footage, too)! We've received so many compliments on our photos, but most importantly, we love revisiting them and reliving the moments they so artistically capture -- the first moments of our married life :)

Ashley

Married on 02/22/2020

Professional and enjoyable

Where to begin!? We have been working with Vince and Tarah for years (thanks Covid). Their flexibility and adaptation to our changing schedules was just the first of many things that made them so incredible to work with. From our first phone interview we knew we had to book with them. They were focused on us, the photos we wanted captured and wow did they deliver. They did our engagement and wedding photos and they are the most beautiful pictures that we will cherish forever.
Fallbrook is professional and efficient. Wedding day can be so overwhelming and Vince had us on schedule throughout the day. He also brought his tolerance and humor when keeping my seven bridesmaids in order who had their own agenda. I cannot say enough good words about Fallbrook. Our time with them and picture and absolutely incredible!!!

Amanda S.

Married on 02/16/2020

Hire Fallbrook!

We loved working with Vince and Tarah, they are both so nice and so personable. Prior to our wedding, they really took the time to get to know us, our style and what we envisioned for our wedding. They helped us craft a day of timeline (which was super helpful to see everything written out), we have a huge family and they really helped keep everything moving along post ceremony. We also wanted our dog in some of our photos and they worked so well with him and captured some some truly beautiful moments!

One of the reasons I chose Fallbrook was the clarity and vibrance of their work, I loved looking through albums of previous weddings they captured and seeing the artistry in utilizing the lighting and carefully choosing backgrounds. This really helped make deciding on a photographer easy for us.

We choose the package that offered the photo album, and I can't brag enough about not only the photos they took but also our photo album. The quality and craftsmanship is outstanding. It's a beautiful addition to our coffee table and we are so proud to show it off.




+ 4

photos

Katy B.

Married on 02/02/2020

Absolutely Incredible!!

Vince and Tarah were absolutely amazing as our wedding photographers. We could not have been happier with our final products, and they were incredibly level-headed and professional during the chaos of the wedding! Even despite the fact that they were having a medical emergency with their young son during our wedding, they were so calm and worked out a solution so that there wasn't even a blip in our special day. They were incredibly communicative throughout the entire planning process, and my husband and I could really tell that Vince and Tarah understood exactly the kind of vibe we were looking for to capture our wedding day through photos. The return time on the final photos was so quick, and we didn't have a single complaint with what we got. Everyone should book Fallbrook Photography as their wedding photographers! You won't be sorry!

Krista R.

Married on 01/11/2020

Fallbrook Photography is AMAZING!

Fallbrook Photography is AMAZING! I got recommended to them by a friend and I am so happy I chose Vine and Tarah to photograph my wedding. They are very personable and accommodate your needs. They communicate with you throughout the whole process, they send surveys and really find out what kind of pictures you are looking for. The wedding day went really smooth and got all the pictures done with no stress. They really make your wedding day stress free. I would highly recommend Fallbrook Photography!

Dina

Married on 11/09/2019

Amazing wedding photographer

Words cannot express how thankful I am to have come across such an amazing photography team! Vince and Tarah are absolutely amazing at their craft. They photographed our wedding on 11/9/19 and absolutely exceeded our expectations. From the moment we video chatted we knew they were the ones we wanted to hire. Vince understood our vision and executed it flawlessly. From the engagement session, to planning all the small details for the day of the wedding, to the edits/follow ups/attention to detail, and finally the finished product (photos and wedding album), we are thrilled beyond words. Vince was able to capture our memories in such a beautiful way. We will cherish those photos forever! Have no doubt, if you book Vince and Tarah for your big day you will be getting world class service and product. Overall amazing couple, professional, trustworthy and extremely talented.

Kc Giese

Married on 07/24/2019

Perfect Photos for our Wedding

I cannot begin to explain the amazing job that Fallbrook Photography did for us on our wedding day. The experience from beginning to end was utterly superb. It began in the spring when I was contacting various photographers in the Sarasota area to check on availability. Vince was quick to respond and wrote a few emails that made me excited to meet him and get to know him better.
My husband and I had the opportunity to meet Vince in person in April to discuss our vision for our wedding day and help him understand our expectations for our wedding day pictures. Our wedding was a bit more unique as it was on a weekday and was family only (11 people!). Vince provided some great suggestions for things we should consider and continued to show excitement for helping us on OUR day.
Once the wedding day was upon us, Vince was in regular contact with us as we were working through some weather issues. He managed to keep things moving as we were getting ready for the ceremony and luckily the weather cleared up for some great outdoor pictures. Our ceremony was out on the beach and the pictures he took of us and our family were beyond amazing. All of our friends have expressed that the pictures look like a fairy tale and I find myself regularly looking through them again and again because they are so wonderful. He managed to capture images that will help us remember our special day for the rest of our lives.
My only two regrets are that I never got to meet Tarah and work with her and that I can't have them come up to our local party in Philadelphia to take more pictures of our "post wedding" celebration! Thanks so much for everything you did!

Fallbrook Photography's reply:

Awww, thanks so much KC! This means sooo much to us! Our first meeting together Tarah was bummed because she knew she wasn't going to be at your wedding... being 8 months pregnant on your wedding day and being on the beach in the summer heat wasn't going to happen, she really wanted to be there though! Cameron filled in great though and shot some video actually, which we will send you soon as a little appreciation gift from us. :) It was awesome experiencing your wedding, so glad the weather worked out for your beach wedding! We really appreciate you both! Let us know when you come back down so we can get together and all have dinner and you can meet Tarah in person and not just on the phone. Haha!
Are you interested?
Send a message