Reviews
5.0 out of 5 rating
Quality of service

5 out of 5 rating

Average response time

5 out of 5 rating

Professionalism

4.9 out of 5 rating

Value

5 out of 5 rating

Flexibility

5 out of 5 rating
99%
Recommended by couples
5 User photos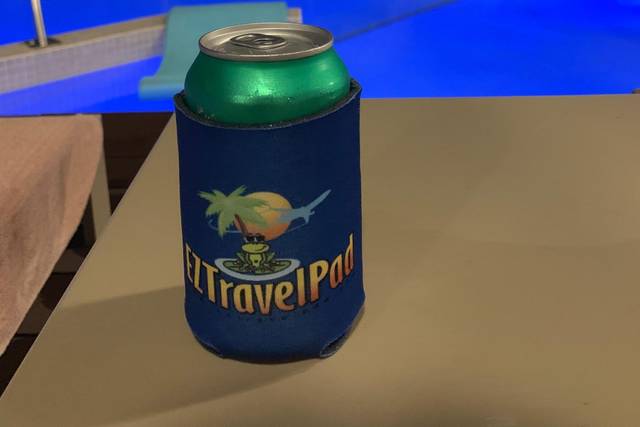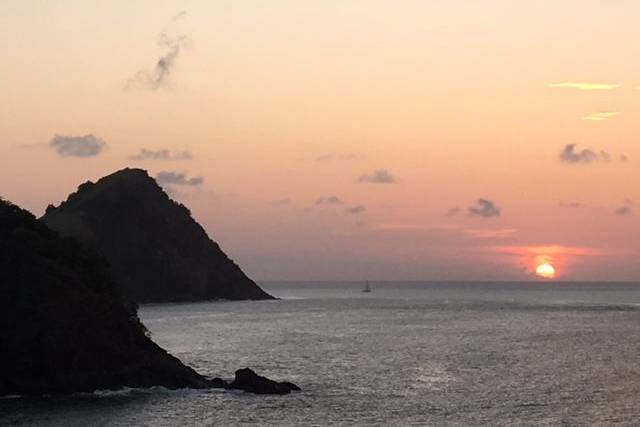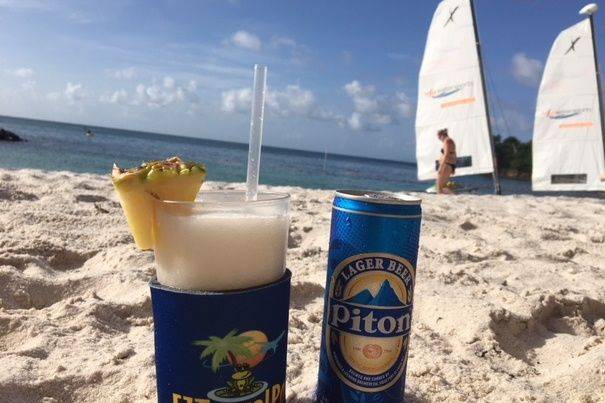 Hannah K.

Married on 03/04/2023

French Polynesia Honeymoon

We worked with Scott Jones to plan our honeymoon to French Polynesia and are so happy we did. We booked our flights on our own but he took care of everything else. We moved around multiple islands and it was so nice to have all our transfers booked by Scott. It made our time so much more relaxing and enjoyable. We are so happy we didn't try and plan this trip on our own on top of planning a wedding!

EZTravelPad's reply:

I'm so glad that you enjoyed your Honeymoon in paradise! Please keep us in mind for the future!
Thanks again,
Scott


Kelly

Married on 09/03/2022

Go with Scott!

We worked with Scott Jones, and he was great! He was able to take our calls at almost any time we were available to talk. He would stay on the phone with us extensively to make sure we understood everything and felt comfortable with our decisions. Scott is extremely knowledgable in regard to the various Sandals resorts. (We chose Sandals prior to talking with Scott.) He forwarded us discount opportunities for our stay and provided us with insight, so we knew what to expect when we arrived to another country for the first time. Highly recommend!

EZTravelPad's reply:

Thanks for the positive feedback Kelly - so happy that you enjoyed the experience and I look forward to helping next time!
Thanks again, Scott

Peter C.

Married on 07/02/2021

Scott was great!

Scott went out of his way to speak with my wife and I about several options. He helped narrow down what we wanted and set clear expectations about the different resorts and their atmospheres. He was easy to get a hold of and very helpful! His help and selections allowed my bride and I to focus solely on relaxing and enjoying our vacation!

EZTravelPad's reply:

Thanks Pete, I appreciate that! I look forward to hearing more detail of the overall experience - and hopefully you can enter the 2021 photo contest!
Best wishes,
Scott

Are you interested?

Send a message

Dave M.

Married on 06/09/2021

10/10 Would Recommend

Kate was absolutely amazing! She was very personable, efficient, and professional. Every time we had a traveling issue (flight changes/cancellations, travel authorizations/procedures, transportation, etc.), she promptly coordinated it. Any time I had a question for her, she answered it and even provided additional information! I had full confidence in trusting Kate with our travel plans the entire time! She made our honeymoon easy and stress free!! We will definitely keep her in mind for our next big trip!

Lisann G.

Married on 02/08/2021

Perfect Mini-moon Planned by Scott!

Scott was so helpful during the pandemic and trying to help us plan a honeymoon! We had previously had so many issues and trips cancelled but he provided so many options for us to navigate in the way we felt most comfortable. He planned us a perfect mini-moon to Mexico and we're looking forward to planning our full honeymoon with him in a few months!

Brooklyn P.

Married on 11/11/2020

Amazing Honeymoon All Thanks to Kate Owen

Kate Owen with EZTravelPad is phenomenal! I would highly recommend her to anyone looking to go on a vacation! My husband and I were struggling in planning our honeymoon on our own. We contacted Kate and she was with us every single step of the way. All Kate asked was what we wanted and what our budget was. Kate delivered that and much more! She was amazing! Kate has fantastic communication skills and will answer anything you need from her! We are so excited to work with Kate on future vacations! Thank you so much, Kate!

David D.

Married on 10/10/2020

10/10 Recommend

EZ TravelPad and Scott Jones were great. We went to St. Lucia for our honeymoon and he took care of booking everything! Even when our flight got changed last minute and we were going to have a layover overnight, he made reservations for us at a hotel right next to the airport and switched our flights for us. Great communication and easy to talk to. Highly recommend!

Natasha H.

Married on 12/28/2019

Kate made our honeymoon dreams come true!

We worked with Kate to help us plan our honeymoon and I am so glad we did :) I love to plan things, but while planning a wedding I needed some help and that is when Kate came in. She was amazing! We did the Florida Keys and absolutely loved it! We had some ideas as to where we wanted to go and stay, but Kate was so helpful in helping us finalize our plans as well as book some excursions and dinner options! She was so organized and I am so happy we ended up using a travel agency which I had not done previously - it is completely worth it and made the trip so smooth and stress free so thank you!

Drew D.

Married on 11/22/2019

Honeymoon planning

Amazing experience from start to finish! Scott made the planning stress-free and the trip went perfectly!

Sue

Married on 11/02/2019

Fantastic!

I'm so happy I worked with Scott for our honeymoon. I originally wanted to plan it myself but started getting overwhelmed by my options. A few quick emails back and forth with Scott and he sent me a few options that were within our budget that were exactly what I was looking for. Our trip to Excellence El Carmen in Punta Cana was AMAZING! It was all so simple - from booking the trip, receiving travel documents a few weeks before the trip, and getting tips/info on where to go once we land, who to talk to, etc. Made the whole trip so stress free and relaxing which is exactly what we wanted after the wedding. All communications were done via email which was also very helpful for my busy schedule.

We will definitely use their services again to book future trips. Thank you, Scott!!

EZTravelPad's reply:

Awesome Sue, thanks so much for the positive review, and I am super-glad that you made use of your koozies!
Best wishes,
Scott

Kaitlyn B.

Married on 09/13/2019

Honeymoon in Mexico

Scott was great to work with, very accommodating and answered all of our questions promptly! Our trip was amazing.

Madison J.

Married on 09/07/2019

Wonderful vacations!

We have booked two trips using EZTravelPad and have worked with Kate each time. Each one of our vacations was perfect. We went to the Dominican Republic and then Cabo for our honeymoon. Each trip she had every planned for us and all we had to do was show up! From the recommendations on which resorts to having the exchanges (to and from the airports) everything was great! I would highly recommend working with Kate for your next vacation!!

EZTravelPad's reply:

Thanks for taking the time Madison, and YES - Kate is always a pleasure to work with.
Best Wishes,
Scott

Amy B.

Married on 06/07/2019

Perfect Jamaican Honeymoon

Kate was so professional and helpful from the beginning. She adjusted her options for us based on our requests and found us the PERFECT place in Jamaica to go for our honeymoon! It was stress free because of the work she put into it and we are so thankful. We were even on the phone with her when we had a flight delay on a Saturday afternoon and she was already talking to the airline just in case we missed our flight. Kate did an amazing job!!

Audrey T.

Married on 11/24/2018

Stress free

Scott is super helpful and takes the time to meet with you and figure out exactly what type of vacation/honeymoon you are looking for! He went through many different options with us to help us pick the perfect honeymoon location and resort and took care of all of the details! He made our honeymoon stress free and extremely enjoyable!!

EZTravelPad's reply:

Thanks Audrey - it was a pleasure! Looking forward to the next great adventure :)
Best wishes,
Scott


Kali

Married on 10/27/2018

Excellent Service

Highly recommend! Neither my husband nor I had used a travel agent before our wedding and wish we found EZ Travel Pad sooner. We originally wanted to go to Greece for our honeymoon and after speaking to a few other agents who were eager to book our flight to Greece, Scott told us that it would be chilly that time of year and gave us a few other recommendations. Needless to say we went with him! Scott and the team were responsive, friendly, and got us a few nice perks too. :)

EZTravelPad's reply:

Thanks Kali - it was a pleasure!
(and let's get that Greece trip done sometime when it's warmer)
:)
Best Wishes,
Scott

Kalissa

Married on 09/22/2018

EZTravelPad was GREAT!! They were responsive to all of our questions and remained flexible/patient with us as we were picking out our honeymoon destination. They provided us with a lot of different options that were within our designated price range, which was great. Our agent, Kara, worked with me to surprise my wife for our honeymoon. She reached out to the resort before our arrival to ensure that everything was ready. We ran into issues with a few of our excursions, which our agent through EZTravelPad helped resolve. This was great as we didn't have to worry about the stress of it all. Overall, we had a great experience with EZTravelPad and would highly recommend to friends.

Abigail A.

Married on 08/18/2018

Exceptional

My husband and I worked with Scott Jones and he made planning our honeymoon a seamless and stress free process. We had the best time and Scott was instrumental in ensuring everything was perfect for us the entire time! We can't wait to work with Scott in the future when we plan our next trip!

EZTravelPad's reply:

Thanks Abby I appreciate that so much - it really makes me happy to hear of great experiences like yours - and look forward to next time - and helping your friends when they are thinking about their own Honeymoon or Destination Wedding - or Vow renewal - or anniversary!!

Dan

Married on 06/23/2018

We worked with Kate Owen for planning our destination wedding to Hawaii. She was helpful in every possible way and went above and beyond for us. She helped us plan our flight itinerary for my wife and I, as well as our guests. Turtle Bay was a great recommendation that we did not initially consider without her help. She even helped put us in contact with the wedding planning staff at Turtle Bay to get the venue and dates reserved. Kate also helped us with our rental car. I highly recommend Kate and EZTravelPad for your destination wedding.

Emily

Married on 06/02/2018

Highly Recommended

Scott and his team were so helpful. We planned our honeymoon to Sandals South Coast in Jamaica, and it was my first time out of the United States. He helped me pick which Sandals resort and made the process very easy for me. With all of the wedding planning, it was such a relief to have someone to guide me. We had the best honeymoon and I couldn't have done it with them. I would highly recommend EZTravelPad and will use them everytime I travel.

EZTravelPad's reply:

Thanks Emily, I'm so glad you enjoyed your most important vacation and surely appreciate the thoughtful review - thanks again,
Scott


Sondra

Married on 03/24/2018

We worked with Scott to plan our honeymoon to Punta Cana in the Dominican. He was very professional, quick to respond, and easy to work with. He took care of booking and planning everything for us, even sending us lists of what to pack, when to get to the airport, how to find our booked transportation from the hotel to the resort, etc. I highly recommend working with this company and plan to continue to do so for our future trips and getaways!

Lauren

Married on 09/30/2017

Working with Scott to plan our honeymoon was one of the best decisions we could have made. His knowledge of all-inclusive Caribbean locations allowed us to decided on the perfect location that fit all of our wish list (and budget!). We truly appreciated the variety of vacation options and price points he provided, quick responses to our questions, detailed itinerary, and the help planning transfers ahead of time - all gave us great peace of mind in what could have been a stressful process. In addition, the excursions he suggested (which we likely would not have done on our own) truly made the trip even more memorable. We plan to work with Scott for future vacations and highly recommend that you do so to!

Kim

Married on 06/17/2017

Scott Jones was amazing to work with in planning our honeymoon! Initially I had researched places on my own and became overwhelmed and decided to look for Scott's business card (he had been a previous customer of mine). I sent him an email and he basically did the rest for me. My now husband and I met with him to discuss what we both wanted out of our vacation and so Scott could get a feel of who we are and what we enjoyed. He sent us several options and was quick to answer any questions we had. Once we decided the whole process was smooth and eliminated ANY stress we could have had (we already had enough of that with wedding planning!) . We chose El Dorado Maroma in Mexico and it was amazing. So much so that we are planning on returning for our one year anniversary with Scott's help of course! It was the best decision I made to Use Ez TravelPad and will use and refer them (already have!) to friends and family. Excellent experience. Thank you Scott!

Melissa

Married on 06/10/2017

Our honeymoon was so smooth and every detail was taken care of! Every single preference we had was considered and we ended up on the honeymoon of our dreams. We could have never found such an amazing place and taken care of the logistics to get there without the personal attention and care from EZ Travel Pad! My Husband and I would highly recommend using EZ Travel Pad as a free travel consultancy!

Megan

Married on 05/19/2017

My husband and I were extremely thankful we found EZTravelPad! We met with Scott in person and were able to hear first-hand the pros and cons of different places based on what we were looking for on our honeymoon. It was so nice to speak with someone who'd stayed at these places rather than just going by stock photos on a website. We ended up going to Sandals Regency La Toc in St. Lucia and we cannot stop talking about it! It was beyond amazing! Scott was in touch with us all the way with even with minor changes regarding our flight. It relieved a ton of stress being able to entrust someone else to take care of all the tedious details of booking flights etc. We definitely plan on going through Scott in the future and recommending him to anyone looking to travel!

Jackie

Married on 05/05/2017

Scott was a pleasure to work with! Although we were quite far from the office and never got to make a visit to meet in person, he came highly recommended from another couple whose honeymoon he had planned. We were able to carry out everything remotely, mostly via email, and that made the process run so smoothly. We had talked to another travel agent initially, before the recommendation, but did not feel comfortable with the deals they were offering or their pushy tactics. We made a lot of demands of Scott in the beginning to finagle things in just exactly the way we wanted in order to get the best deal and he came through! He did not push his personal agenda on us or try to put on the hard sell for anything we weren't interested in. He worked very hard, thought outside the box, and was excellent at communicating with us everything that we wanted/needed to know throughout the process. On the return trip, we had a few unforeseen issues with flight delays and Scott was easy to reach and helped us to sort things out. Our honeymoon was absolutely perfect and I would highly recommend, with confidence, working with Scott and EZ Travel Pad for any of your travel needs!
Are you interested?
Send a message