38 Reviews
Recommended by 99% of couples
Quality of service

5 out of 5 rating

Average response time

5 out of 5 rating

Professionalism

5 out of 5 rating

Value

4.9 out of 5 rating

Flexibility

4.9 out of 5 rating
38 User photos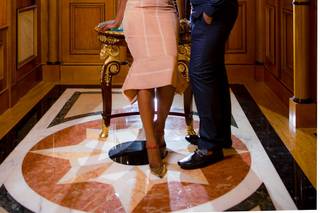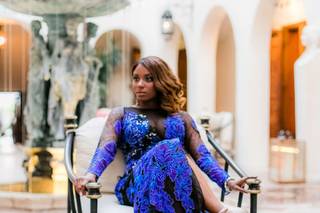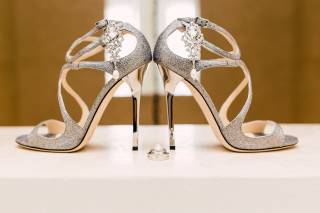 + 34

photos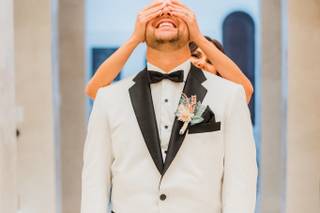 Obi

Married on 12/09/2017

It was a blessing to have worked with Erik April of 2016. I have never been to Miami and was searching for a photographer. Erik provided a world-class service, along with a package of hair and makeup artist. All for a reasonable price. Very friendly, very understanding and very innovative in his work. Thank you again Erik. I will gladly recommend anyone to use Erik's service because they are the best amongst the Miami Miami Photographers.

Caroline

Married on 11/11/2017

After much research on local photographers, we were thrilled to have found Ezekiel e. Photography. Erik worked with us from long distance. He was extremely responsive, very comforting throughout the process and so fun to work with the day of our wedding. The image quality and candid captures make for the perfect album and have allowed us to relive our magical day.

+ 2

photos

Julia

Married on 10/07/2017

We had a great experience working with Erik from Miami Engagement Photographers. His talent showed not only through the amazing photos we received but also with the level of comfort we felt during the session. We highly recommend his services and look forward to him being our photographer for our next memorable event.

Are you interested?

Send a message

Shavi

Married on 06/03/2017

Erik and his team photographed our wedding and the pictures were ABSOLUTELY BREATHTAKING. He captured every aspect of our day and just by looking at them we relive each moment. He and his team were so friendly and professional, they really made us all feel so comfortable and were so patient and reassuring during the craziness of the day. I'd recommend him for any event, he's amazing and your pictures will be gorgeous. Thanks again Erik!

Ashley

Married on 06/03/2017

I cannot say enough wonderful things about Erik. When I was looking for a Miami wedding photographer, it was not just his soft, romantic aesthetic that stood out, but the fact that he focused on capturing moments through storytelling. His attentive customer service was above and beyond. He took the time to meet with us in person to hear more about what we were looking for and what we wanted to capture on our big day. I was very impressed at his attention to detail! I also loved that he wanted to make sure we felt comfortable on the big day by offering a complimentary engagement shoot - that was where I first glimpsed the magic of his composure, editing and directing. I highly recommend Ezekiel e. Photography for an all-around superior experience that will leave you with cherished photos of the most incredible day of your life.

Shadya

Married on 05/06/2017

I do not know how to thank Miami Wedding Photographers exquisite work with my wedding pictures. Always professional, kind and attentive to details. Whatever your budget is, he will work with you until you are satisfied. I am still working in my wedding album, and I don't know which one to choose because I want to keep them all. We are in love with our pictures. Miami Wedding Photographers transforms a simple detail into a beautiful memory. That is what I love about my pictures. You don't need that much, just relax, have fun and enjoy the moment. I spent many months looking for a photographer. We will never regret having found Miami Wedding Photographers. Eternally grateful.

+ 3

photos

Megan

Married on 04/30/2017

In one word, Erik is truly exceptional. It was important to my fiance and I that we found someone who would make this experience seamless and truly special and he did just that. If you are in Miami and in need of Engagement Photographer, look no where else. He is so professional and personable and makes you feel like you've known him forever!

Jaimie

Married on 01/14/2017

Thankfully I knew And had the honor of knowing/ meeting Erik through a close friend! He was apart of an amazing family, and when my husband and I got engaged, there was no question in my mind that I wanted him to be our photographer! He did our engagement and wedding pictures, and I still haven't picked out the pictures I want to display in our home, because of just how amazing ALL of the pictures he captured are!! From being down to earth and genuine, he (and his wife, if you have the pleasure of meeting her too) are such a joy and pleasure to work with and you can feel and know they truly care about capturing such special moments on your special day! We look forward to using Miami Wedding Photographers again in the future, and are so thankful and blessed for the memories they have already given us through their work!

Raissa

Married on 01/07/2017

My experience with Erik was absolutely amazing!! My husband and I had no clue where we should do our engagement session, and after speaking to Erik he went out of his way scouting for locations in South Florida! I could not have been happier with his customer service, not to mention he found the PERFECT spot!!! He made us feel very comfortable, he listened to our request/poses and he was very flexible with us! I had so much fun using a smoke bomb in the middle of the woods and the pictures came out beautiful!! His work is amazing I cannot recommend him enough!! We were very happy with the outcome! You won't be disappointed!

+ 2

photos

Grace

Married on 01/01/2017

Erik was incredibly fun to work with and by far one of the best planning decisions we made. From our first meeting, we felt confident that we had found the perfect combination of professionalism and friendliness. Erik took the time to get to know us as a couple and to understand our vision well before our wedding day. Through his creativity, he figured out how to make every idea for our engagement session a reality. Several of our wedding guest complimented us on his attention to detail and 'can do' attitude during our wedding. Erik's personality and eye for art is what sets him apart from other photographers. We look forward to working with him again.

Erik did our engagement pictures. Initially, we felt super awkward in front of the camera, but Erik really made us feel comfortable! We had a blast and the pictures turned out amazingly! Highly recommend!

Jaimie

Married on 12/03/2016

Was already blessed to know this awesome photographer and his wife personally before hiring them for my wedding!! I wouldn't have picked anyone other than them! Not only is Erik an amazing, extremely talented individual/photographer, he has an amazing way of handling and really getting to know the couple he is photographing and can really capture the moment, and his chemistry with his clients is awesome! Beyond thrilled that I chose him for our engagement and wedding photos! He and with some help from his wife, gave us a lifetime gift of amazing photos that I will enjoy for years to come! Can't get any better than Ezekiel E. Photography!! Thanks a million!!

Michelle

Married on 01/16/2016

AMAZING MIAMI WEDDING PHOTOGRAPHER! From start to finish, Erik was a gem to work with. I had a very specific look I wanted to achieve, and he understood completely. We started with a phone call to discuss ideas and got to know one another so by the time we had our engagement pictures taken, I was already at ease. He even put my fiance at ease, which is also very important. He was incredibly flexible and FAST. I had my engagement and wedding pics in no time at all. And I cannot tell you the fervor with which my friends and family are "liking" and sharing these pics on Facebook. They have all been drop dead incredible. Every time I look at these pictures I smile and even swoon. His pictures really tied it all together to portray the story my husband and I wanted to tell. Can't wait till it's time for baby shower and family portrait time! I absolutely hope to work with him again!

My husband and I are awkward picture takers, but Erik made us feel very comfortable. He quickly learned what fit our personalities, and as a result, our engagement pictures turned out to be very beautiful and a good representation of us. On our wedding day, we quickly had to change things around because of rain, but Erik never got flustered and made everything run smoothly. He's professional, and worth more than he charges!

J.p.

Married on 03/14/2015

We had a great time working with Erik. He was flexible, creative, and a great director which makes photo sessions a lot less awkward than they can get! Both our engagement and wedding photos turned out beautiful. We would definitely recommend Erik to anyone looking for a wedding photographer

Rachel

Married on 04/12/2014

Great experience all around hiring Erik Esparza as my wedding photographer. Erik was professional, creative, and delivered beatuiful pictures- essential characteristics for a MIAMI WEDDING PHOTOGRAPHER.

Arelis

Married on 01/11/2014

My husband and I were very happy with Ezekiel e. Photography services. They were very professional, flexible, reliable, and honest. We definitely recommend their services!

Arelis

Married on 01/11/2014

I used Ezekiel E photography in Miami for my wedding in January 2014. What a great experience my husband and I had with Erik photographer and Stephanie. Our engagement photo shoot was so much fun and our wedding pictures are beautiful. Wonderful experience and excellent customer service!

Frida

Married on 02/22/2013

Ezekiel E. Photography is by far the best wedding photography team I have ever had the pleasure of working with. All of my five children have gotten married, my youngest daughter's wedding was the most recent and it was the first time we had ever worked with Erik and his wife Stefanie. They went above and beyond anything we could have imagined. The photos are absolutely gorgeous and we are so blessed to have found such amazingly talented people to take photos of the most important day of my daughter's life. Thank you so much!!

Brandy

Married on 02/16/2013

I was nervous that my newborn would make things difficult for the wedding photographer, but Erik and Stefanie were so patient with her the entire time! It's obvious that they really care about their clients and do everything they can to make their special day perfect. We got some absolutely amazing wedding photos, and we didn't pay an arm and leg for them! What else could I ask for? Soooo happy I made the decision to have the most important photos of my life taken by Ezekiel E. Photography!!!

Teri

Married on 02/15/2013

Amazing and very talented photography team! Definitely the best in the area!! Wouldn't recommend any other wedding photographer, Ezekiel E. Photography is the place to go for the best wedding pictures imaginable!!

Karen

Married on 02/09/2013

I had a few members of my party that weren't very comfortable in front of a camera, and didn't feel like they could pose naturally. Erik and Stefanie completely transformed them into photogenic people by making them as relaxed as possible and capturing candid moments. We all had a great time and the photos reflect that. Would definitely recommend!

Meg

Married on 02/01/2013

I was so surprised that Erik and his wife Stefanie were so involved with everything at my wedding! I assumed the wedding photographer would just be in and out, snap the photos and go, you know what I mean. They did so much more than that! Stefanie was there while I was getting ready to make sure my hair and dress were looking perfect and helped calm me down, which was very much needed! Erik didn't just take photos of the wedding ceremony; he also took candid shots of the entire wedding party, and even took photos of me getting ready! I never would have expected this kind of in depth service from a wedding photographer. They were so professional and really knew what they were doing! I can't wait to have my baby photos and family portraits taken by them as well!!

Erik and Stephanie are very professional. They delivered just as they said they would. They arrived on time, they produced quality pictures, they were very patient with my crazy family, and they even helped out with little things here and there. Stephanie helped me with my hair and dress throughout the wedding ceremony and reception. The photo album was unique, beautiful, and high quality. I can't recommend them enough-- what a great team! The best part of my wedding was the photography, and it was worth every penny.

Jessa

Married on 01/19/2013

I was really surprised by how affordable the photo packages were for being such high quality!! And they were delivered to us in no time. Before we were even finished with our honeymoon we had our wedding photos! Highly recommend!!!!
Are you interested?
Send a message