Reviews
5.0 out of 5 rating
Quality of service

5 out of 5 rating

Average response time

5 out of 5 rating

Professionalism

5 out of 5 rating

Value

5 out of 5 rating

Flexibility

5 out of 5 rating
100%
Recommended by couples
9 User photos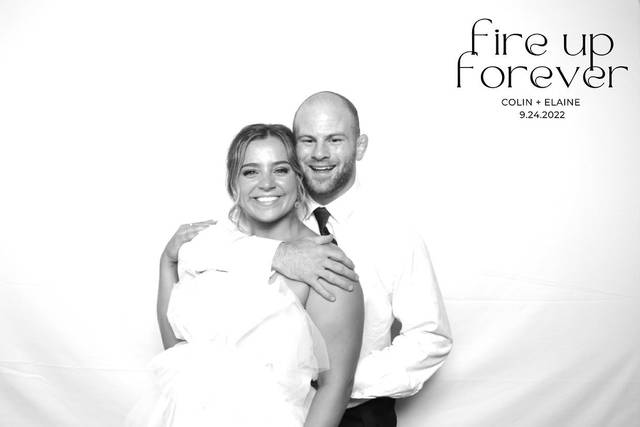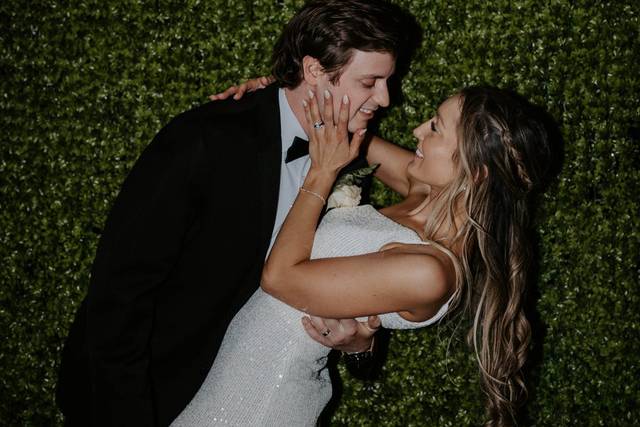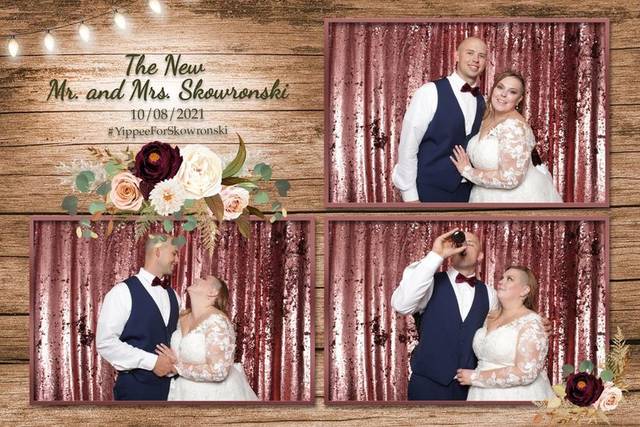 + 5

photos
Featured

Brooke

Married on 07/09/2022

Absolutely the best decision for our wedding day!

If you want to keep your guests partying on the dance floor alllllll night long, Energy Entertainment will make all your music dreams come true. They are seriously amazing and helped pull off the best wedding playlist in the history of weddings. They are so incredible to work with and accommodating. I had several ideas that I wanted to incorporate, such as an EDM hour and also an Emo Throwback hour, and they were able to make it all happen!!! Our guests loved this and went absolutely crazy during Emo throwback hour. I loved that Brad and Dan were also excited about adding in these ideas, they were totally chill and could not have not been any nicer! It is evident that they love their jobs and truly want the best for their clients. They are super fun to work with!

With regard to planning, it was such a seamless and stress-free experience. I loved the option of scheduling video meetings with them because it was so simple to communicate that way and make it work with our schedules. Also, the best part is that they have an app where you plan the timeline for the day and this was truly an amazing tool! You can handpick as many songs as your heart desires, mark songs as "must play" and even mark songs as "do not play." If you are someone that has been to a lot of cringey weddings, you know why that's important. This feature was so fun and really helped bring our vision into reality. I was SO happy with how everything turned out. Moreover, their sound quality is incredible and top notch.

We also had a photo booth, with the greenery wall and neon sign, it was an extra cost to upgrade this, but it was 100% worth it because it elevated our decor. Our guests loved it and our photos turned out SO amazing. My favorite photos from the night are from their greenery wall with the neon sign in the background, it gave off a major red carpet glam vibe. Trust me when I say you NEED this in your life.

I am so thankful that I came across Brad and Dan from Energy Entertainment. They truly made all of my EDM & Emo dreams come true. So many people messaged me after our wedding and told us it was the best wedding music ever. Clearly, if you want the best entertainers in Buffalo, you can find them right here!

Photo Credit: Honeyed Photo + Film

Nicole

Getting married on 09/14/2027

Highly Recommend

Energy Entertainment is phenomenal! They are incredibly engaging with the audience, and knew exactly when to hype up the crowd and when to bring it back down. The dance floor was packed the entire evening and the photo booth was a huge hit with all of the guests! All in all they were a pleasure to work with and I highly recommend using Energy Entertainment for your DJing and photo booth needs!

Kathryn L.

Married on 11/11/2023

Kept the party going!

The dj Gerry was absolutely fantastic! He kept everyone on the dance floor all night! Prior to the wedding, we used their easy app to add which songs we wanted for each part of the ceremony & reception. Very organized & professional company! All our guests had fun dancing to the music & we highly recommend them!

Are you interested?

Send a message

Brandon Z.

Married on 10/21/2023

DJ Dan is the man!

You never realize how important the DJ is until day of and Dan and energy entertainment were world class. I will be recommending them to everyone moving forward. They were incredibly easy to use and accommodating. Use energy entertainment if you want less headaches.

Rebecca W.

Married on 10/20/2023

Made planning that much easier!

Energy Entertainment helped to make our day seamless, thanks to their attentiveness and full communication throughout the entire planning process! Music selections were so easy to craft through the Vibo app that the team had provided for us. When it came down to the actual day of the wedding, everything went so smooth. From the ceremony all the way to the dance floor, every song that we had requested was included into our day without any technical issues. Not to mention, the photo booth was a HUGE hit with our friends and families! If you book this team for your special day, do not overlook the addition of their photo booth, because it is 100% worth it. The photos were large and very high quality. They even included a keepsake album of every photo taken from the night, which we were pleasantly surprised to see! I have no regrets booking this amazing team, because they definitely helped to make our day unforgettable.

B&H C.

Married on 09/23/2023

Perfect DJ for any event

Brad was SO good. He was very responsive, their app was a wonderful help, he really played everything we wanted and more! This company is Top on my list and should be too for recommendations for DJs. Very impressed and we had an incredible time because of his presence!

Sarah L.

Married on 09/09/2023

September Wedding

We used Energy Entertainment at our wedding in September and are so happy with our decision to use them as our DJ and photo booth! Brad was so great to work with and kept people dancing all night! Our guests loved the Photo Booth and we have so many great photos from it! Everyone messaged us saying how much fun they had dancing and how great the music was! Would definitely recommend using Energy Entertainment if you are looking for a DJ and/or Photo Booth for your big day!

Shauna D.

Married on 09/08/2023

Best DJ ever

We're so glad we booked Energy Entertainment for our wedding. We had no idea what we were doing but they were super helpful in making the right choice! We got the photobooth as well which was a hit at our wedding. They put all of those pictures into an album for you to take home as a memory! Being able to have a dj & photobooth all in one definitely lifted a weight off of our shoulders. Oh, & the neon sign they made us came out AMAZING. You put all of your songs into an app as well which is so convenient!! I highly recommend energy entertainment!!

Emily H.

Married on 08/19/2023

Highly recommend!

Energy Entertainment was the absolute best! They were responsive, had great ideas & suggestions, and the dance floor was absolutely packed all night! The Photo Booth and custom design was also a huge hit. I highly recommend them to any couple looking to have a packed dance floor!

Victoria S.

Married on 07/21/2023

100% recommend

Energy entertainment was our DJ and photo booth at our wedding. They were amazing!!! We really need some direction on song choices and how to fit them in and energy entertainment was so helpful! They kept our dance floor full all night long and the photo booth was a big hit! Both of our parents wanted to keep our parent dance songs a secret and the team at energy entertainment was so accommodating. We couldn't recommend them enough!!

Megan C.

Married on 06/24/2023

Wedding DJ

We knew we wanted to have a DJ for our wedding but Energy Entertainment was better than we could have imagined! They were so easy to work and used an app to put all of the songs you wanted on there for dances, walking down the aisle, and everything else. We had a meeting with them beforehand where they answered all of our questions. They kept the party going all night!! I had SO many people come up to me during and after the wedding to tell me how great the music was and how they haven't been to a wedding where the dance floor was completely packed all night! So many people commented on how much fun the DJ was having and it really helped to boost the crowd! Honestly made the night so fun everyone was on the dance floor, grandmas included! Also, we were on the fence about getting a Photo Booth but it was a HUGE HIT. We were able to design our own personal layout for the photos to be printed and the guests could not get enough of it. Also so great that we got to take an album home of all the pictures that were taken that night which was so fun to look at after! Cannot recommend them enough they were one of our favorite vendors from our day and it wouldn't have been the same without them!

Hannah S.

Married on 06/10/2023

Hands Down the Best DJ

We used Energy Entertainment for our wedding. We had Brad as our DJ and he was the friendliest guy. He made the entire process stress free and was so helpful. Brad created our entire reception timeline because I had no clue how. He was incredibly responsive throughout the entire process. Our wedding was absolutely perfect and everyone commented on how much they loved Brad. He kept the party going and created an amazing timeline. 10/10 highly recommend.

Something I love about Energy Entertainment is that they have an app where you can add songs for your reception. It was super simple!

Marisha W.

Married on 06/03/2023

10 / 10 !!

We would recommend Energy Entertainment to anyone!! We wanted our wedding to be fun and knew the DJ had a huge impact on that. Dan took our song suggestions and added in his own picks at the perfect time. The dance floor was packed all night! The app they use to collect your song choices was super easy to use and broke out the whole day so you knew where you needed to pick songs and could add little notes too. We met with Dan a couple weeks before the wedding to go over the whole day, our song choices, ask questions, etc, it made us feel completely at ease heading into the wedding. We also used them for our photo booth. Everyone loved it and they made us an awesome photo album of all the pics captured that night with notes from our guests, we love it! They totally exceeded our expectations!

Courtney S.

Married on 11/20/2022

Energy Entertainment was amazing!

We used Energy Entertainment for both their DJ and Photobooth services and we are so happy that we went with them! Dan & Brad were nothing but friendly, easy-going, and attentive from the beginning. We loved that there was an app to use to help guide us with everything that Dan & Brad needed from us to make our wedding day special. It was great that we had the option to put in as little or as much detail as we wanted. We had the option to select genres of music to play during different parts of our wedding, but also the ability to curate our own playlists to fit our styles. They made sure to play music that we had selected when we listed it, and followed the general vibe we were going for when we didn't have specific choices. We loved that music would be played in themed/genre blocks during the dancing part of the night, as it helped to keep more people on the dance floor for longer!

We loved the ability to create our own special photobooth printout template with the Energy Entertainment design team. We didn't realize how much input we had going in, and they totally nailed the design we envisioned on the first proof! The props for the photobooth were fun, and we were even allowed to add some of our own props for the night! They kept the photobooth fun for all of our guests, and we can clearly see that with all of the photos they collected at the end of the night for us in an awesome photobook.

Both Dan & Brad really went above and beyond for us. Our wedding fell on the weekend of a historic snowstorm, and we weren't even sure that we were going to be able to have the wedding on our date until the morning of! They both were extremely responsive and ready to pivot to whatever decision we had to make to ensure the safety of our guests. They also were open to last minute changes to the order of events at our wedding, which we greatly appreciated!

All in all, we would 100% recommend Energy Entertainment for any event you are planning! They truly were some of the most kind and wonderful people we worked with for our wedding!

Adam M.

Married on 10/15/2022

Thank you Energy Entertainment! Everyone had a blast!

Energy Entertainment did an excellent job! From the start, communication between us was on point. They were extremely friendly, caring, professional, and intuitive with our needs.
Our DJ, Brad did great work tailoring the song list to exactly what we wanted, from the ceremony all the way through the end of the reception. He was great at reading the room and keeping people on the dance floor. Many guests complimented our DJ choice and quite a few asked for their information for their own future events.
We also had the photo booth and what a hit that was, we received so many raving reviews about how great it was and how much fun everyone had with it.
Another piece of info, the new app they use made the whole process run very smoothly and made everything very easy for us.
We highly recommend Energy Entertainment!

Janell D.

Married on 10/14/2022

10/10 Recommend!

Dan and Brad were so awesome to work with. From Dan walking us through all the planning, answering all of our questions and making some stressful planning a bit more fun. Brad MC'ed the wedding which was honestly just so much fun, I don't think anyone left the dance floor all night. We also did the photo booth and that was such a fun add-on. They print extra of each group and place into a photo book so you can see all the fun your guests had. I would 10/10 recommend Brad and Dan over and over!

Hollyann C.

Married on 10/08/2022

Fantastic DJs!

We were so happy we hired Energy Entertainment as our DJs for our big night. We worked with Dan, who did an absolutely fantastic job with our very varied playlist of music preferences. We wanted everything from orchestral video game covers, to K-Pop, to classic party music, to rock, and Dan was able to handle them all. We even had a request for a song that had literally been released a day prior, and he was able to play it! Dan also was able to mix a reception intro for our wedding party where every single song was different and suited their individual tastes, and it all blended together fantastically. Really recommend Energy Entertainment, our wedding guests loved them and we did too!

Andrea S.

Married on 09/25/2022

Photo booth

I personally wish I had more time to use my photo booth at my wedding but they were still so amazing. The photos came out great. They even made us a little photo book that I am so grateful to have after ours filled up. So thats tells your right there how amazing they were. I will definitely hire them again! Their energy is so fun and I love these guys. I have worked with them personally before and they are great.

Elaine

Married on 09/24/2022

Attentive, Fun + Personalized Wedding Fun!

From the very first time we met with Dan + Brad, we knew they were going who we chose to DJ our wedding. When other companies we reached out to were tossing invoices at us, Dan + Brad made it a priority to meet with us, discuss our vision for our wedding day, and really get to know us. They made the planning process incredibly easy by providing us recommendations and access to an app for us to have fun with planning our day of. They even went above and beyond to get the equipment to create the Photo Booth I envisioned - the day of our wedding, Brad was testing the brightness of the flash to make sure our photos were perfect and I was reassured he was the right choice AGAIN before he even played a single song. Our dance floor was packed all night, played every song we put on our "must" list, and ensured the night went smoothly and off without a hitch. Cannot recommend them enough!

Stephanie

Married on 08/20/2022

Awesome every step of the way

From our meetings to book them to emails regarding photo booth options to the day of services, Energy Entertainment was amazing to work with. Dan was easy going and answered all of our questions. We decided last minute that we wanted uplighting and EE came through! We loved that we were able to completely personalize the photo designs and we appreciate their patience when we asked if they could make changes. Everyone kept telling us how sweet and fun our photo booth attendant, Kait, was. It was great to have a book with all the photo booth pictures and notes from our guests inside at the end of a whirlwind of a day. Honestly, one of the best wedding decisions we made was booking EE!

Stacy N.

Married on 08/06/2022

Highly recommend!!

We used Energy Entertainment for our DJ/ photo booth for our wedding and we were wowed!!! Our guests are still raving about our special day. If you are looking for a way to supercharge your event with fun, look no further than Energy Entertainment!! Kait was our DJ and we will definitely be using them for our future DJ/photo booth needs! Thank you for being a part of our magical day!

Caroline G.

Married on 07/23/2022

All around amazing experience

We worked with Brad from start to finish for our wedding and he and his team were excellent. They communicated with me in advance of the wedding so I didn't even have to think about reaching out to them. The app they use for music playing is so convenient! We thought the pricing was extremely reasonable as well. Brad was our DJ for the event and he played everything we wanted, was a great MC and everything went so smoothly. His team members that assisted with the photo booth were so nice to our guests, especially our kids. I cannot recommend them enough, we are so happy we picked them!

Cory K.

Married on 07/16/2022

So Fun and So Easy to Work With

I cannot recommend these guys enough. Best DJ company in western NY by far. You'll regret it if you hire anyone else.

My wife and I hired Energy to DJ our wedding Pre-Covid. Fast forward to 2022 and we finally had our wedding July 16th. Dan was our DJ and Veronica was our Photobooth attendant and I cannot express enough how awesome they both were. The dancefloor was packed the entire night and the photobooth was busy nonstop from the minute it opened until they shut it down at the end of the night. The energy these guys bring (no pun intended) was amazing and I cannot thank them enough for how incredible they made out wedding.

Dan was absolutely amazing as our DJ and MC. He was very respectful of the type of music and vibe my wife and I wanted for the night and he did an awesome job cutting specific songs at certain points to time with wedding entrances and first dances.

To top it off, these guys were so easy and so fun to work with. They responded to emails and phone calls very promptly and were very attentive to what we wanted. We met with Dan in person a number of times between first meeting with them and the actual wedding day and he was just awesome to work with. I cannot say enough good things about these guys.



Angela C.

Married on 06/11/2022

Exceptional

I would 100% recommend Energy Entertainment. We had Brad as our DJ. He was wonderful and the app they use it super awesome and friendly. Everything was perfect from the three song changes in the ceremony to the cocktail and dinner music….. it was everything we wanted and more. The dance floor was packed all night that's to the flow of music and the transitions between songs! They are also younger so they understand the party atmosphere. I would highly recommend them for your big day! Everything was perfect and sounded great!

Cassie B.

Married on 05/28/2022

Absolutely fantastic!

Honestly I don't know how to put into words how amazing they are. I had them DJ for my wedding in May 2022 and they kept the dance floor going, had extensive music choices, and great personalities. I am beyond happy with them and will be hiring them for whatever other events I may have in the future. Brad and Dan had great prices, we're very responsive, personalized details from when we met with them, and even gave us a surprise final song that brought the whole night together. They were amazing and I can not say it enough!!
Are you interested?
Send a message