32 Reviews
Recommended by 97% of couples
Quality of service

4.9 out of 5 rating

Average response time

4.8 out of 5 rating

Professionalism

4.9 out of 5 rating

Value

4.9 out of 5 rating

Flexibility

4.9 out of 5 rating
7 User photos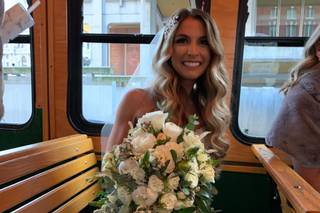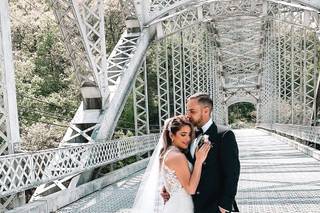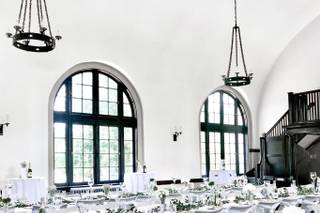 + 3

photos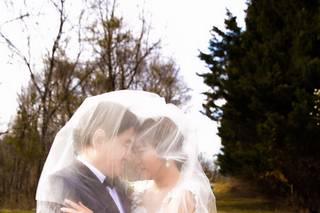 C9E8380Cb5A199C1D69017431A5Bffa15064Ad93

Married on 04/28/2019

Excellent service!

We were so HAPPY to had worked with Ella and her team. The wedding was ABSOLUTELY beautiful, every detail and decoration was just exactly how we wanted it to be. Ella is very friendly and understands exactly what you want and is willing to help you to figure everything out, very responsible and punctual, did not miss anything and covered everything, from planning to decoration, her package was very complete and affordable, excellent quality and great service, couldn't asked for more, WE ARE VERY HAPPY! THAN YOU SO MUCH!!!! HIGHLY Recommended!

Aneesa

Married on 12/23/2018

Great service overall!

We hired EnC for our wedding and they did a wonderful job with my bouquet and the fresh flowers for our venue. They also designed our wedding program, welcome sign and photobooth picture template. We had a great service from them and would highly recommend their work.

Yuna

Married on 11/04/2018

Highly recommend!

EnC was the best team ever to work with! They ran the show of 150 guests wedding. Flower, decoration, photobooth, organizing guests, suit fitting, everything was planned accordingly. The price was very very reasonable as well! I would highly recommend them on every wedding! I would never had my wedding if it wasn't them! I highly recommend EnC to anyone!

Are you interested?

Send a message

Jungjin

Married on 10/07/2018

Great Event Planning

EnC was very supportive, flexible, and professional.

The best wedding planner!

I would definately recommend ENC to my friends. She was very professional and I don't want to imagine my wedding day without her help. I was skeptical at first for having a day of coordination which was an unexpected budget for us but it was worth it and eventually she did more than I actually expected. Both of our parents agreed and they were happy having her too.

We are so happy we worked with Event & Creators for our Engagement party this weekend. They turned an empty 1920s building into a beautiful wedding hall. Before the event, as we planned, they gave good reminders of what to expect and what to do. They were able to grasp our style and what we wanted quickly. We enjoyed working with them because they went beyond what we expected! Thank you again Ella and her team!

Yoon

Married on 06/16/2018

Amazing!!!

Ella and her team did a fantastic job setting up the venue and everything went as scheduled. All the decoration including flowers and centerpieces were more beautiful than I would ever have imagined. My wedding went so smoothly without any hiccups - if you are looking for a beautiful wedding with a passionate team, you should consider ENC.

Young

Married on 03/24/2018

We had our March wedding and the day was a dream come true! We highly recommended E&C. They helped us turn our sweet dream into reality with their passion, profession and creation. Ella was very helpful in the planning and quick to respond to our numerous questions. Ella and Su Yu are so friendly and fun to work with. They always had good patience to response any wedding things we want to know, as well as being there the day-of beautiful wedding to make sure everything ran smoothly. We are so impressive and satisfied with the whole team work, Dresses, Hair & Make Up, Photographer, Videographers, Caterers, Decorations. The team was super attentive and professional! It has surprised us that our wedding photos and videos came out amazing! E&C, we really appreciated all that you have done for us! We are very happy we chose E&C for our dream wedding. Once again, we would definitely recommend E&C to the couples who are in search of terrific wedding planning. Absolutely, E&C will be your happy and smart choice!!


Julianna

Married on 10/21/2017

Ella and Christina did our florals for our wedding last October and we couldn't have asked for a better team. They were a referral from a friend and we were so pleased with their work. We had a tight budget and they made sure to deliver my vision on said budget. Everything from the boutonnieres to the arch was spectacular. They offer so many more services outside of just flowers as well. They did our Korean wedding ceremony (pye baek) after our rehearsal and it was so beautiful. Definitely recommend!!

Stacey

Married on 03/18/2017

My now husband and I hired them for our wedding. We met with Ella and Christina with only two basic facts: 1, we are getting married and 2, our agreed upon budget. Looking back, it is funny how clueless we were. E&C never made us feel pressured or intimidated. With very few ideas given to them, they transformed it into something that made it seem like we've been planning our wedding for years. They were friendly and accommodating to our pushy mothers and they were capable to two of the most clueless bride and groom. They somehow managed to go below my low wedding budget and they didn't pressure me to buy their items and use their people. E&C was well connected with venues too. Their food was excellent! Even the pickiest and choosiest moms, aunts, and grandmas raved about their food. They explained what the foods were to those who are not familiar. Both vegetarians and meat lovers enjoyed their food immensely. They're always punctual, they're responsive no matter how often I email them. They're deadline driven so I wasn't scrambling to get stuff done. I put everything in their hands and that's why unlike other brides, I wasn't stressed at all. They cleaned up after the wedding and packaged the remaining food (we had a buffet) so neatly that we were not penalized by the venue and we thoroughly enjoyed the packaged foods. Their make up artist and hair stylist were both friendly, professional, and dedicated. They made sure their work was done and done well. They certainly hired the best crew to work for them. People still talk about how well organized and perfect the wedding was. It is obvious Ella and Christina both love their jobs and it shows thru their smiles and words. I'll forever remember my wedding with a smile thanks to E&C. I'll definitely hire them again for future party/events.

Min

Married on 10/15/2016

Ella & Christina went above and beyond on every request that we've made, especially those that we've changed on the last minute. We were running behind and they didn't rush into anything and accommodated us throughout the process. There are so much happening at the same time on the wedding day and we couldn't have enjoyed all the moment without their coordination.

Arum

Married on 09/03/2016

I am so glad that E&C is serving my location. Without their help, I could not be able to plan and have my wedding at all. Of course their quality of service was excellent, professional, and always more than what we asked for, but the best part of E&C is that they understand and always focused on their client's request and needs. It was amazing how they could read our minds and our needs. It seemed like they already knew what we want when we were having hard time explain what we want. This certainly explains they are an expert on this field (they know what they are doing and what is most important) and they really have passion to help their clients to have their best wedding day experience. Once again, I would definitely recommend E&C to those who are hesitating at the beginning part of their wedding planning. It is your wedding where you need to fully enjoy and help your guests to enjoy, not to wrestle with all those planning stresses. What a smart way to start your wedding by let E&C guide your wedding!

Gene

Married on 05/21/2016

We used E&C Events as our decor vendor. They also provide dress, flowers, and planning services, but my wife already had her dress and we had signed a floral vendor. Ella and Christina was great! We did spend a considerable amount but they provided really great value for a wide range of services.

My wife had a very specific vision for our wedding and Ella and Christina were very responsive to meet with us and ask clarifying questions to make sure they understood what my wife was looking for. Overall, they provided specific chairs, curtains with accents, escort card holders, large photo/printouts, furniture, gold runner, etc. They also made many custom touches such as a large penguin greeter stature (we got married at a zoo), and terrarium centerpieces in lieu of flowers. I'm probably forgetting many other details they created for us.

To show alot of what they can do, please see much of their work in our wedding story in the Washingtonian:
https://www.washingtonian.com/2016/11/02/maryland-zoo-baltimore-penguin-giraffe-elephant-wedding/

We highly recommend Ella and Christina!

Victoria

Married on 05/07/2016

Vicki & Adam – Married on May 7th 2016 in Annapolis, MD

We LOVED everything that Ella and Christina Events arranged for our wedding. We used Ella and Christina Events for our bouquets, arch, pew decorations and centerpieces. Right from the start we enjoyed working with Ella and Christina. We spent awhile talking to vendors before finding the right match for whom to work with for flowers and centerpieces. When we first reached out to Ella and Christina Events I shared some preliminary thoughts of what we wanted for flowers based on our wedding theme (outdoor wedding on the water, bohemian-style with lots of blues and greens) and the images they put together were perfect. When we met in person we had some price limitations and Ella and Christina were willing to work within our budget and provide us everything (and more!) that we asked for. Throughout the planning period they were responsive to my many questions, and they even joined us for a site walk-through so that they could get a better idea for the venue and the decorations. We provided sea glass and stones to be incorporated with the flowers in the centerpieces, and with very little guidance Ella and Christina created beautiful arrangements for each table. I had so many guests come up to me throughout the reception to comment on the flower arrangements and arch. Working with Ella and Christina Events was one of the best decisions we made throughout the entire planning process, and we highly recommend their services!

Thanks!
Vicki & Adam


First I want to say I had a very small budget for my wedding, as I only had a few family and friends attend. I wanted a private wedding. So my now husband and I decided on only having flowers for decorations, because of course we wanted a bouquet and other flowers as well. I was going through some websites and found Ella&Christina Events. I decided to give them a call and get pricing information on some floral decorations for the wedding. They were reasonably priced and decided to us them. They were easy to work with and seemed to really care about me as their client. Now onto the wedding, I was very happy with the flowers that created! The bouquet, bridesmaids bouquets, floral decorations, and everything else was amazing! I am definitely recommend them to my friends to use Ella and Christina Events. If you happen to run across my rating, I would go ahead and recommend using them for your wedding as well.

Tina

Married on 11/21/2015

Ella and Christina are AMAZING. They have a keen eye for design and decoration and genuinely care about their clients. They completely transformed our church fellowship hall into an elegant setting for guests to enjoy. I truly was amazed at what they did from the welcome table to the reception area to the altar decorations. They took all our ideas and created something that exceeded my expectations. I look forward to using them for future events.


First of all, I want to thank Ella & Christina events for the service they provided. They exceeded my expectations and created a gorgeous wedding beyond imagination.
Whatever wedding theme or concept you have in mind they will create that dream wedding vision for you.
They are professional, effecient, enthusiastic, responsible and creative. They are true artists and they have an amazing team.
Everyone is friendly and responsive. I guarantee the bride and groom will have a stress-free and pleasant experience at a very satisfying price!

William

Married on 06/14/2015

Ella and Christina are two incredibly talented artists. After meeting with Ella and Christina for the first time, there was no doubt that we had found the perfect pair to design and decorate our wedding. They are easy to work with, flexible, and absolutely dependable. When you meet Ella and Christina you can see how dedicated they are to their art. The flowers and centerpieces were beautiful and the decorations were intimate and personal, exactly what we wanted for our ceremony and reception. I had several guests tell me that they thought the reception looked straight out of a movie. Simply put, we were blown away by their work. The best part about working with Ella and Christina, besides their ability to create a beautiful atmosphere, is their personality. They actually care. They wanted our wedding ceremony and reception to look great, not just for their own business purposes, but because they wanted us to have the best possible atmosphere for our big day, and they were 100% successful. I wholeheartedly recommend Ella and Christina for your wedding, birthday, or any event. We are eternally grateful for their hard work and dedication in making our wedding as memorable as it was. Thank you!!!

Hi this is Claire & Denny got married on Dec/20/2014
at Overhills Mansion, Catonsville,MD

First want to say that we were extremely happy with the flower and wedding decorations that Ella and Christina Events prepared for our wedding. We wanted different center pieces for each of the guest tables and Ella and Christina Events were able to accommodate that request with no problem. Also they were able to match together the color and theme of the wedding harmoniously. Also, they were created a beautiful bridal room with a couch, flowers, and beautiful backdrop. Lastly, the welcome table decorations made guests felt welcome when coming to the wedding. Ella & Christina were very responsive to all of our requests and I felt very confident with their services. Ella & Christina Events are very creative and passionate. I wish their company, Ella & Christina Events will continue to be successful in the future. Thank you again for your services.


Thanks,

Claire & Denny

Suhyun

Married on 12/20/2014

I worked with Christina and Ella throughout the entire process and they were extremely knowledgeable, kind, patient, flexible, and open to ideas. You will not be disappointed by their work!
And, they were able to do it all within my budget. I will definitely recommend Ella & Christina to friends!
Thank you so much for the beautiful job!

Eun

Married on 10/25/2014

The flower were BEAUTIFUL!!
They did exactly what we wanted. The venue was at a korean restarant, but Ella and Christina Events
were able to transform the restaurant into a beautiful wedding venue.
They were able to make us,the bride and groom,look even more elegant and amazing just by the decorations they created. I would definiterly recommend them without a second thought.

I arranged a party through Ella & Christina and they were great! They were professional, and the services they offered were absolutely terrific. They did a wonderful job in doing hair updos and makeup. Everybody was so happy and pleased with all of the results! I would highly recommend their services and would be a repeat customer.

Hyesun

Married on 03/10/2018

We hired E&C for our Wedding which was held on March 2018, and we first had a meeting last year. To make a long story short, they really did an amazing job! :) We asked them to do the decoration for the sanctuary, hallway, and the reception and the pulled it out so well. The decoration was really pretty and beautiful and everyone who came loved it, and they even asked us which vendors were. Throughout the preparation, Ella showed that she was expert in this field and she really cares what bride wanted. She helped us to have our best and beautiful wedding. I would recommend E&C to those who are looking for a wedding or any other events. I'll definitely hire them again for our future events.

Ellie

Married on 01/28/2017

Ella and Christina Events is awesome in decoration. E&C Events helped me with catering, day of coordination, dress, and runway decoration as well as alter decoration which was worth it. It was absolutely beautiful, and many of the guests complimented on the food. Ella and Christina were very professional and prompt in email responses which was very comforting.

Morgan

Married on 08/26/2016

while we ultimately did not use E&C event & design for our wedding florist, i have to say, meeting with them in consultation ella & christina are two of the sweetest people you'll meet! they bring unique decor ideas and an eagerness to work with you to design your vision of your wedding day. they were always prompt to respond and even brought up a rough budget estimate immediately at the consult visit. i would absolutely recommend their services.
Are you interested?
Send a message