28 Reviews
Recommended by 100% of couples
Quality of service

5 out of 5 rating

Average response time

5 out of 5 rating

Professionalism

5 out of 5 rating

Value

5 out of 5 rating

Flexibility

5 out of 5 rating
22 User photos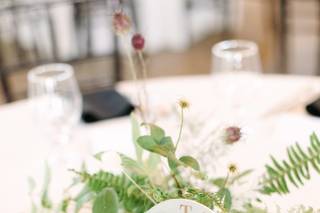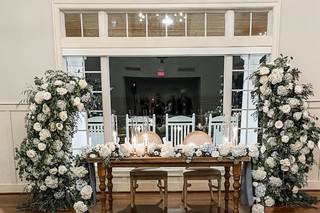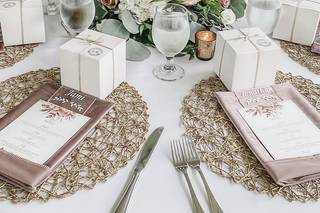 + 18

photos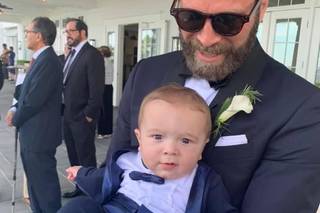 Joselle

Married on 11/05/2022

The best decision

Elizabeth is the best planner you could have by your side! She was kind, organized, and calming. She thought of details that I never would have and went above and beyond! We hired her as a month of planner and she started working with us weeks before that to confirm some details. Every step of the way she was professional and wonderful to work with. She also had a ton of decor we were able to use! If you're reading this because you're considering hiring her, just do yourself a favor and do it! I'm constantly happy that we did.

Allie F.

Married on 09/10/2022

Liz was the MVP of our wedding!

Liz and her team were unbelievably attentive and went above and beyond in their help for our wedding. For instance, My belt on my dress broke off and she had a hot glue gun powered up and my belt back to normal in 5 minutes. She reused all of my flowers all throughout the event in whichever space we were in so nothing looked bare and no flowers were being unused. HIGHLY recommend her. She was a true joy to work with!

Honeywood R.

Married on 02/22/2022

A+ Wedding Planner

Liz Giles has been an amazing planner to work with. She is always super involved and wants the very best for all of her clients. She goes and beyond to make sure her client's visions come to life on their wedding day. We highly recommend her!

Are you interested?

Send a message

Lauren G.

Married on 10/09/2021

Best coordinator ever

THE BEST MONEY WE EVER SPENT FOR OUR WEDDING! Elizabeth and her team made our wedding day perfect and helped make our vision come to life. Her props/decor were made available to us, which helped us keep the cost down. From planning, to decorating to literally getting us drinks during pictures they did everything to make our day amazing. Her and her team made us feel special on our day and we couldn't have asked for more.

Lindsey N.

Married on 09/25/2021

She persevered through two reschedules!

Liz was absolutely amazing. She went above and beyond and even made the cutest signs for our signature drinks and to welcome guests. She even wrapped up food for my husband and I since we were too busy to eat! You would be lucky to have Liz manage your wedding!

Sandy S.

Married on 09/18/2021

The absolute best!!!!

Liz was such a pleasure to work with. She listens to everything you tell her and then she makes all your visions happen effortlessly. She even threw in her own touch with extra candles to finish the look of the tables. She keeps all vendors on schedule. The day went perfectly for my daughter and Liz definitely played a huge roll in making the day go smoothly

Emily

Married on 04/23/2021

Best Decision We Made!

My husband and I booked Liz for day of coordination! She was so amazing to work with, so professional yet personable. It was such a huge help to have her for the day to decorate, communicate with vendors and guests, help create our wedding timeline, and help provide direction with any questions I may have had. She also has a ton of décor in her inventory that available for use, which was so awesome and helped us save some money. There were so many little details that she was able to help with so that my husband and I were able to not worry on our actual wedding and enjoy the day. I would highly recommend Liz to anyone looking for a wedding coordinator.

Samantha Z.

Married on 04/03/2021

My wedding day superwoman!

Elizabeth was an absolute pleasure to work with from beginning to end. We booked her for month of coordination for our wedding at Rosewood Farms on 5/22/21 - and she went above and beyond. She takes care of her couples as if they are her own personal family/friends.. and that's just one of the many things that separates her from the rest. She ensured that our day went off without a hitch & that my husband and I could spend our day stress FREE. Her pricing is extremely reasonable and on top of that she gives you access to her own personal inventory of wedding décor - seriously, amazing! I spent months buying décor that I liked without much actual vision of where I wanted anything to go - and she took it all and made our venue look like a complete dream. Honestly, I could go on and on about her. I will always recommend her to anyone in need of a planner. Thank you so much, Elizabeth! This job was seriously made for you!

Stephanie

Married on 10/26/2019

Chaos Coordinator!

Love love LOVE Liz! She was so amazing to work with! My husband and I used Liz's month of coordination option for our wedding on 10/26/19 at Pond View Farm. It was such a blessing having her not only for the day of to decorate, communicate with vendors and guests, and coordinate the day, but also for the month of to literally take over the wedding. She created the most perfect timeline for the day and communicated with all of the vendors to make sure we were all on the same page. This was especially helpful, because I work nights and would have struggled to do this myself. She also has a ton of decor in her inventory that's available for use, which was awesome! She also asked vendors questions I would have never thought to ask. There's just so many little details- it was great to have an expert in the industry to help with those details. During the day of, she "put out all of the fires" and decorated the entire venue. I even included random decor and leftovers from DIY projects in the bins that had our wedding decor, and she found a home for it all! I can't emphasize enough how invaluable she is. You can't coordinate your own wedding, you just can't. You invested a lot of time and money into your big day, so hire Liz to execute the details!

Betsy

Married on 09/28/2019

Best Decision We Made!!

We hired Elizabeth for the day of planner and it was the best decision we made for the whole wedding! Liz was amazing to work with and runs a tight ship! She will make sure everything gets done on time and according to the schedule you create while assuring it is the best night of your life! And by hiring her, she allows you to use anything from her full repertoire of items for your decorations which was so helpful. I had no stress on our big day because we had so much faith in Liz and her team. I have already recommended her to close friends who are getting married soon and would recommend her for anyone looking for a full coordinator or a day of coordinator! Thanks Liz!!

Lindsey M.

Married on 09/21/2019

Best Coordinator!!

Liz was so professional and personable. She really helped me pull everything together for our big day! It definitely wouldn't have run smoothly without her!

Deborah H.

Married on 08/06/2019

Elizabeth Giles is the the very best

Elizabeth Giles is an expert at planning events. She is a perfectionist and was relentless in her calm and cheerful approach to my daughter's wedding. She knew just the right vendors that we would need and was in touch with them in a professional and pleasant way so that everyone was organized. She kept track of the timeline during the ceremony and reception so that the bride, groom and their parents could relax and enjoy the party. She is the "Best"--I recommend her highly. Our wedding was lovely because she was there--no doubt about it!

Tammy

Married on 05/11/2019

Best hire! She was a saint!!!

Words cannot express how absolutely amazing Elizabeth was. I can say without a single doubt that my wedding would have been nothing without the help of Elizabeth. She not only made my life easier but made everything as easy and stress free as possible. Hiring her was the best thing I did for my sanity and the overall outcome of the wedding. She is amazing at what she does and really turned my vision into a reality. I even had multiple vendors comment on her professionalism and skills which I thought was a great sign! I will forever be grateful to Elizabeth for making our wedding the best it could possibly be!! She is truly a saint! She busted her butt from the second she arrived until she left (later than anticipated) and did it all with a smile on her face. Hiring her was the best decision we made for our wedding!

Jessica F.

Married on 05/03/2019

Elizabeth Giles Events

Liz was on point with all details, she was there every step of the way and did a fantastic job! Took all the stress out of everything.

Katherine

Married on 12/08/2018

The absolute BEST if you want a stress free wedding!

Liz is the absolute best at what she does! She is extremely responsive, full of energy and helpful throughout the entire process of planning a wedding. She is always willing to go above and beyond to make sure your day is perfect. I can whole heartedly say that she made our wedding flawless. I cannot explain how valuable it was to have her take over all communication with the vendors the month leading up to the wedding. I wouldn't even be able to put a monetary value on the peace of mind she provided us. I would highly recommend Liz for any wedding! You will not be disappointed!

Carol

Married on 11/02/2018

Excellent! Exceeded expectations

I would highly recommend Elizabeth. She is extremely professional and a delight to work with. I am a perfectionist but I never worried about a thing once Elizabeth took on her responsibilities. Every detail was carefully addressed and she maintained constant communication with us throughout. Anyone who uses her service will be lucky to have her!

Madeline

Married on 09/29/2018

Amazing Wedding Planner

I can't say enough about Liz. She made every aspect of our wedding planning process easier and enjoyable. She went out of her way to make sure that the entire day ran smoothly and that all questions were directed towards her so that we could enjoy the day. You can tell that Liz truly enjoys her job and is invested in the outcome of the event. It was so comforting knowing that Liz was going to be handling decisions and issues that came up as the day went on. She was very friendly, professional, and organized. I would recommend Liz to anyone looking for an event planner! She was wonderful!

Rachel

Married on 09/02/2018

Like a dream ...

Liz is incredible! I did "month of" service and it was the best decision ever. Liz made my last month before the wedding stress-less and enjoyable. Handling all of the vendors, communication with them and the timelines.

Then the day of ... Liz busted her butt decorating, making my dream wedding a reality, and making sure my groom and I did not need a thing.

If I had to do it all over, I would 10000% hire Liz again.

Debbie S.

Married on 05/05/2018

I was hesitant on hiring a wedding coordinator but my daughter insisted. I'm glad I did and it was money well spent. The way weddings are these days, a coordinator is as important as a photographer. Every little request and detail was carried out. Details I didn't think she would cover but I thought it wouldn't hurt to ask, she took care of. And I was confident that if she needed to put her foot down with the venue or a vendor, she would have. Liz offered great suggestions and knew what would work and what wouldn't. I was under very little stress the weeks leading up to the wedding and even less stress the day of. I was very pleased with the service and highly recommend this coordinator.

Alexandra

Married on 04/21/2018

Liz and her sister Jess did an amazing job running my wedding!!! They made sure everything stayed on schedule and that myself and my groom we're happy and taken care of the whole time. Liz not only did a fabulous job at my wedding but she was so helpful before as well! She met with me multiple times and even let me borrow some of her wedding items. Working with Liz was like working with a friend! I would highly recommend Liz to anyone in need of a wedding coordinator!!!

Maria

Married on 12/09/2017

Elizabeth was fantastic to work with! I am a type A planner and had a lot of DIY details for my wedding day. I was hesitant about hiring a coordinator but I am so glad I did! Elizabeth worked with me closely to make sure all of my planning and details came together and I didn't need to worry about a thing the day of my wedding. I had full confidence that everything would work out perfectly under her guidance and it did. She was there to answer questions and solve last minute issues throughout my wedding day which otherwise would have required my (the bride's) attention - it was a relief to have her! I can't recommend Elizabeth highly enough.

Andrew

Married on 10/27/2017

Liz was a great. When it came time to turn the planning over to her, it was like a huge weight off our shoulders. She handled most of the dialogue with our vendors and coordinated the day of operations flawlessly. Everything went smooth and we were able to just enjoy our most perfect day. Liz was extremely flexible when it came to meeting with us. She was able to provide guidance and really helped ease our worries when we became overwhelmed. I would recommend anyone looking for a day-of coordinator to lock up Liz! She was a key part in making my wife and I's wedding day exactly as we had imagined! Thank You Liz!

Amber

Married on 10/22/2017

I seriously don't even know where to begin with singing Liz's praises. I chose Liz to plan my 1940s carnival wedding in October, and she was absolutely AMAZING. From the very beginning of the crazy whirlwind that is "DIY wedding planning," Liz was incredibly organized, truly listening to my lengthy list of ideas - and quite honestly the 1 person who was able to help me calm down & "take a breath." Being an artsy person, I had the hair-brained idea to make the majority of my decor, obsessing over having enough attention on the little details, while also "ballin' on a budget." I was handing Liz one hell of a task.

Liz listened to my vision, brainstormed with me, reigned me in when i needed to be (and ohhhhh did i need to be!), brought up so many logistical things that I had never even thought of, and planned things out to the very smallest of details - setting them all into place in the "mother-of-all-timelines" for our big day. There was literally nothing that she hadn't thought of. And for the little things here-and-there that weren't working out on the day of, as they had in theory - Liz was right there with a Plan B that was just as great! There was not a single moment that she didn't have my complete trust.

When Liz walked me thru our wedding space, right before we lined up to walk down the aisle, I was blown away. To see what she had created with my all-over-the-place ideas...was way better than what I had even imagined. She nailed it. The rest of my wedding day was a beautiful, love-filled, amazing blur - as most brides will tell you. But Liz kept the flow of the day going just the way it was supposed to, cleaning and breaking things down as the night went on (unseen and unnoticed - like a ninja!), making the end of our beautiful day painless.

If you are still searching for a planner/coordinator for your wedding, I can't recommend Liz enough. I don't know what I would've done without her.

+ 2

photos

Gina

Married on 10/20/2017

There isn't enough I could say about how great of an experience it was to work with Elizabeth! She was on top of everything and I mean EVERYTHING! She didn't miss a beat. The day of my wedding was so stress free because I knew she was taking care of it all. If anything went wrong, I still have no idea because I'm sure she handled it. She saw our vision and made everything exactly how I pictured it would be. I can't thank her enough for all she did!

Jennifer

Married on 09/02/2017

Elizabeth was truly a blessing to have by my side during the planning process of our wedding. Honestly if it wasn't for her the wedding of my dreams would not have been possible. I highly recommend her to anyone that needs help planning a wedding. Thank you Liz for everything! You are the best.
Are you interested?
Send a message