39 Reviews
Recommended by 100% of couples
Quality of service

5 out of 5 rating

Average response time

5 out of 5 rating

Professionalism

5 out of 5 rating

Value

5 out of 5 rating

Flexibility

5 out of 5 rating
45 User photos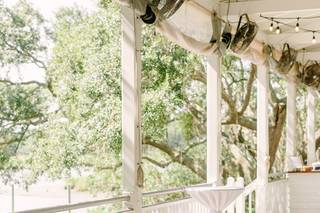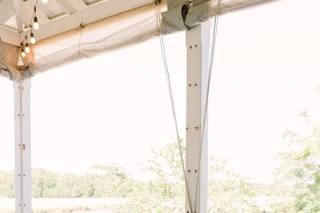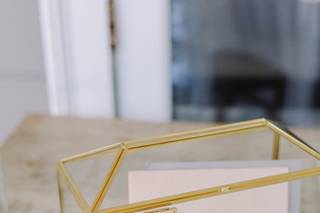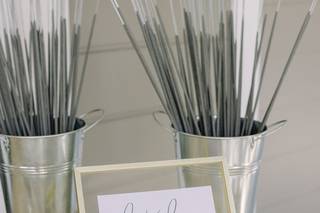 + 41

photos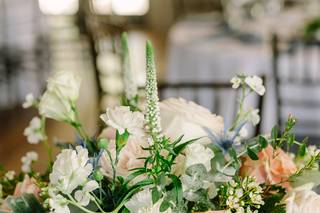 Clara L.

Married on 07/30/2022

Phenomenal Job

Rachel provided partial planning for our wedding. She was there from the very start. She referred the best vendors, helped us place our rental order, and even attended our tasting. During the planning process she kept us organized and was always available to answer questions. On the day of the wedding, she helped setup and her assistant managed the event to breakdown. They did a phenomenal job and I can't thank her enough for helping us plan our wedding!

+ 6

photos

Suzanne T.

Married on 06/04/2022

I love Elevents!

Rachel was the best wedding planner I could have possibly hoped for. First, she made the planning process fun and took the stress out of it with her down to Earth but effective and can-do attitude. Every meeting we had was a happy enjoyable memory. Whenever someone asked me if I was stressed about wedding planning I always mentioned how easy Rachel was making it. As soon as she created a design board for me I knew she understood exactly what I wanted. She also sent me lists of a few venues and then vendors at a time to choose from and helped with all of the contract communication which I appreciated so much. Then the actual wedding was more than I could have ever dreamed of—everything went so smoothly, my friends and family and my husband and I had a great time, and I'm still looking back at the pictures in awe of it and how perfect everything was from the smallest butterfly details on the place settings to the flowers in exactly the style I wanted to the DJ booth to the cake. I could not recommend Rachel and Elevents more!

Alyssa M.

Married on 03/12/2022

Must Have Planner in Charleston

Rachel Hall is the best of the best. In my opinion having spoke with over a dozen planners in the Charleston area there really is no other option but to chose her team. Elevents & Co as a whole brought the ultimate level of professionalism and passion to the entire planning process and of course, our wedding weekend. My wife and I had come across Rachel's company and website when we were in search of a wedding planner who had experience with destination and LGBTQ weddings. Not only has Rachel planned weddings in various U.S States, she has also done destination weddings in Europe, and that aesthetic and experience really spoke to us. From the first call we had with Rachel, we immediately connected with her and knew we were making the right decision by hiring her. She was on top of every detail, task and expectation we threw at her. She not only helped us thoroughly plan our wedding at the Ocean Course on Kiawah Island, she helped us negotiate rates with our vendors and be as discerning as possible. Although there was inclement weather on our big day, Rachel and her team went above and beyond to make sure our backup plan went 100% smoothly so that no one would be able to tell the difference. I would go as far as to say she put the same level of attention to detail and care that you could expect from a close family member on your big day. I felt completely at ease knowing she was there at the reins. Our experience with Rachel has not only left us feeling like we chose the perfect planner, but has created a lifelong friendship with her. Rachel - thank you so much for being you, for being so thoughtful and caring, and for doing everything you could to make our day magical!

Are you interested?

Send a message

Gabriella V.

Married on 08/07/2021

You won't find better!

At first, I was so disappointed about having a COVID wedding. I wasn't sure how it would compare to a "normal" wedding and felt like I was getting the short end of the stick. After our actual wedding day, I can honestly say that was not the case at all and I could not have envisioned a more perfect day thanks to Rachel and team. Rachel was amazing and made sure every detail was pulled off perfectly and beautifully. Throughout the whole process, she was a friend to lean on, a design expert, and everything in between. I could not recommend her more, she made our day absolutely perfect.

Jared C.

Married on 04/22/2021

Great to Work With

Rachel is a true professional and kept us on track in completing tasks during our wedding planning. She helped answer all of our questions throughout our year and a half engagement and was there bright and early the day of our wedding with her assistant, Lauren, to ensure all went smoothly. The day turned out better than we could have imagined. Rachel is dependable, kind, and definitely knows her stuff! Hire her and her team and you'll be glad you did!

Tiffani M.

Married on 12/12/2020

The absolute BEST event planner !

I initially hired Rachel to help me with my destination elopement to Charleston, and she helped me choose the most PERFECT venue and vendors for our December wedding. She was SO easy going, my wedding changed from an elopement, to a 20 person wedding.. to 35, and then back down to 20 due to tons of last minute Covid cancellations. She was on top of everything; handled all the last minute changes with expertise , grace, and had the best ability to calm me down in all the chaos of everything. On the day of, she and Lauren were such an asset to our day , they were so on top of everything, and helped move the day along smoothly. All my friends complimented how helpful and awesome they were. I would most definitely work with Elevents & Co for any other event I may want to plan. If you're on the edge of wondering whether or not to hire a planner, even if your event is smaller- I highly recommend hiring Rachel and her team! You won't regret it!

+ 3

photos

Sarah M.

Married on 11/08/2020

Best in the Business w/ the Biggest Heart

If there's one relationship that's KEY during the wedding planning process aside from your significant other, it's your wedding planner...they are your sounding board, shield you from the chaos when plans go awry (*cough* covid *cough*), and you get to know each other on a personal level.

Rachel and the other members of the Elevents team were our life rafts over nearly 2 years of wedding planning. We were introduced to Rachel after she spent over 30 minutes on a call with my mom, answering questions about destination wedding planning free of charge. Her kindness and knowledge of the industry left such a positive first impression that my husband and I decided to hire her, and it was the best decision we could have made.

From Day 1, we could see the passion she has for her work. She intently listened to our vision for the big day, answered questions, gave advice, managed other vendor partnerships, tracked constantly changing details due to me changing my mind :), oversaw budgeting, and put in time to get to know us so that she could make our wedding special and unique to us. In hindsight, it's mind-blowing to think that she was managing multiple weddings at the same time because it always felt like she was focused on us.

When we were one month out from our April 2020 wedding day, we were forced to postpone due to the pandemic. The decision was challenging - emotionally and logistically - but Rachel took care of everything. She sent care packages and checked in on us with calls. She helped us navigate changing government regulations, venue and vendor policies shifts, reworking floorplans, altering guest counts, advising on the rain plan, etc. We couldn't control what was happening around us with covid and dealt with a lot of gut punches along the way, but we felt so much better about the process knowing Rachel was our guide. The care she has for her clients in incredible.

The worst part about hiring a wedding planner like Rachel is that you end up making a friend that lives 1,000 miles away. We made so many great memories along the way and me, my husband, and our families are so grateful for the Elevents & Co team. I cannot recommend them enough.

+ 5

photos

Chelsea B.

Married on 10/24/2020

Rachel helped us plan TWO weddings - an Indian & American wedding!

When we first met Rachel, we knew she'd be instrumental in helping us plan our two "destination" weddings in Charleston, SC (yes, TWO weddings - one Indian marriage ceremony at William Aiken House and one traditional American wedding at Lowndes Grove), but we had no clue how helpful, supportive and amazing she'd be when my fiancé and I (living in New Jersey) would have to face the challenges of planning two weddings during the COVID-19 crisis.

Over the course of two years, we worked with Rachel to help vet different vendors and plan for our unique needs of two weddings of different cultures. She was extremely proactive and thorough in helping to find vendors that accommodated our price range and also offered specific services that met the needs of our Indian wedding. She was very organized, prepared, creative and resourceful all throughout the preparation process. Even with the craziness and uncertainties of COVID-19, Rachel made us feel at ease and was our biggest advocate when dealing with challenges we never thought we'd have to face.

During our whole wedding weekend and at each of our two weddings, Rachel and her team were very hands-on and took care of all the details, dealing with the vendors on the day-of and allowing my fiancé and I to get ready and enjoy with no worries about set up or break down. Plus, each wedding's decor - especially the Indian wedding - looked STUNNING and everything we could've hoped for. Her presence on the day of each wedding was an essential part of me and my fiancé being able to truly enjoy every moment of our wedding experience.

To top it off, Rachel is hilarious and so much fun to work with and after everything is now said and done, my husband and I consider her a good friend! We highly recommend Rachel as an event planner who can tackle any challenge or new opportunity with a fun and hardworking approach. Thanks for all you've done for us, Rachel!

Suzie M.

Married on 10/17/2020

The best wedding planner ever!

I can highly recommend Elevents to anyone who is hosting a wedding or event. Rachel's attention to detail is incredible, ensuring that everything went smoothly from sourcing the perfect vendors to managing the many moving parts on the day of. Our wedding day was perfect from beginning to end thanks to Elevents and Co.

Franchesca H.

Married on 10/10/2020

Perfection down to the very last drop

Rachel was fantastic from the very beginning down to the very last drop. I'm so grateful for her. Not only was it smooth without a hiccup, but she keep the party going. She guided us through every step with the sweetest smile on her face. She really understood the over whelming feeling a bride can have and she made it easy. We appreciated her quick responses and all the little touches that brought everything to life.

Kayce E.

Married on 10/02/2020

Personable, professional, hands down the best!

Where do I start? She was hands down the best person ever. She's easy to work with and she made sure I had everything I ever wanted for my big day. She made this entire process easy and stress free. I was almost four hours away and she handled everything. Even in the midst of a pandemic. We had to postpone the wedding and she made sure that every vendor was still on board with my vision. Her ideas were perfect. She truly has a gift for what she does. My day was the most magical day in my life and I have Rachel to thank for that!

Jade A.

Married on 08/29/2020

A dream come true!

Rachel and Elevents and Co. made our dream wedding come to life. Rachel really helped us through the whole process. She listened to my ideas and made them come to life. I cried when I saw the finished product and how it all came together. She worked hard to meet our budget and gave us her professional opinion to make the day perfect. I would highly highly recommend Elevents and Co.

Samantha

Married on 04/11/2020

Amazing wedding planner!

Rachel was so amazing to work with! We had to change our wedding date 3 times due to COVID and she was there for us every step of the way! I didn't worry at all knowing that we were in great hands with Rachel. Our elopement was absolutely perfect and we couldn't have done it without Rachel. I would highly recommend Elevents – they will be there with you every step of the way and create the wedding you've always imagined!

Featured

Stacey

Married on 03/21/2020

Incredible Wedding Planner

Rachel Hall (Elevents) is the best wedding planner you could decide to work with for your special day. We started working with Rachel in March of 2019 for our March 2020 wedding date. I was on the fence about hiring a wedding planner but hiring her was the best decision we could have made. From the beginning she was positive, organized and had awesome connections with event spaces and vendors. In addition her ability to make our vision come to life was like no other. She never shot down our ideas unless she thought there was no way to properly execute, in which case she always had an alternative. Her weddings are beyond beautiful and she pays such close attention to detail (I know because I personally stalk the Elevents Instagram on wedding days.) She was always very communicative and kept us updated every step of the way. We were so excited for our special day, until Covid happened and everything was shut down the week of our wedding. Rachel never missed a beat, she started rescheduling immediately and remained positive even when everything was crashing down. She was managing the cancelations/postponements of multiple brides all while seeing her business take a turn for the worse due to the limitations of events during a global pandemic. Not once did she drop the ball, complain or come across negative, she had a solution for every situation that came up. She paid attention to all the new rules and regulations in place to make sure we kept everyone safe and happy while within the ordinances. We ended up rescheduling our wedding and had a covid friendly event in August, in the 100 degree heat. There was Rachel running around (sweating like crazy) with a smile on her face. We could not have asked for anything more. Even with COVID we would not have changed a thing. She made sure the day was perfect, our vision was executed and we did not have a worry in the world besides having the best and most memorable day ever. All our guest commented on how incredible she was as well (and we have some pretty opinionated folks 😊) Rachel truly exceeded our expectations and now has become a great friend.

+ 6

photos

Kayla

Married on 05/25/2019

Day of Coordinator-Melissa Kent

So very blessed to find a day of coordinator Melissa Kent! She help us through so much putting this wedding together and accommodating our needs and budget! The venue we choose Magnolia plantation- Veranda House recomend a planner of the name Jessica Cruz and she snubbed her nose at us leaving us almost desperate for a coordinator last minute all because she wanted to be in control of everything and wanted us to have an outrageous budget which we did not agree on. Luckily we found Melissa she was very professional open to our vision needs and wants for our wedding she took charge of the rental order and helping us with our timeline and taking care of the bride and grooms needs during the wedding too. I am a crafty diyer for my centerpieces and arbor I wanted to make them myself but I kept it simple in order to save money on a florist Melissa helped put them together day of along with some help from the groomsmen it turned out perfect. We highly recommend her services she was a joy to work with!

Katelyn

Married on 02/22/2019

Best Decision Ever!!

Hiring Rachel and the Elevents & Co team was the best decision that we made in the whole wedding planning process. When we first met Rachel we instantly connected and it seemed like she completely understood my vision for the big day and could make it happen no problem, and she absolutely did. She recommended the best vendors and was able to help us stay within our budget which was very important to us. The day itself went as smooth as I could have possibly imagined and we had no problems whatsoever. On top of all that Rachel is also the sweetest person ever. She was so understanding and was always there when I had any questions or issues. If you are looking for a wedding planner you are looking in the right place. Elevents & Co is definitely the way to go!

Ryanne

Married on 10/19/2018

A Perfect Wedding!

Hiring Rachel Hall of Elevents & Co was truly the best decision we made in our wedding planning process! She was personable, professional, detail oriented, creative and so much fun to work with. Rachel's passion and enthusiasm was contagious and made the entire process fun and easy! She helped us from beginning to end with photographer selection, vendor referrals, floral selection, floor plan design, timeline, budget management and so much more! She always kept in mind our vision for the wedding by including many memorable and meaningful details that made the day very personal and special. On the day of the wedding Rachel was AMAZING! She was so fun and easy-going yet firm with our timeline and vendor coordination. Rachel and her team seamlessly orchestrated the entire day allowing the wedding party to enjoy a wonderful sense of calm. We couldn't have been happier with our wedding! We received compliments all night long. Everything was perfect and exceeded all of our expectations...we hated to see the evening end! Rachel is absolutely the best and we highly recommend her!

Laura

Married on 08/16/2018

Rachel and I met many years ago when we were classmates in high school and reconnected when I received a congratulatory message from her - 24 hours later she was hired as my wedding planner and to-date is one of the best decisions I've ever made. Planning my wedding in Rome, Italy with Rachel my US- based planner  while I was living in South America was an absolute blast and what Rachel pulled off was nothing short of perfection, "a fairytale" as my guests described it and for me and my husband, an absolute dream come true.

Rachel brings creativity, spunk, resourcefulness and dedication into every aspect of her role - the perfect mix of professionalism and personal touch. She is emaculate, organized and efficient - an attention to every detail that is beyond impressive.  Diligent and observant  with the ability to stay within budget while fulfilling all your initial and adhoc requests.  Rachel is the real deal, the cheerleader you need to champion for you and a savvy negotiator who understands the industry like no other.   She owned every task, asked all the right questions to gauge your preferences, and  provided  alternative options to make sure you can make the best most informed decisions.  From flower selections and welcome bags to music vendors and photgrapher recommendations (and not to mention  a trilingual priest) - Rachel's and her team has got you covered beginning to end. 

I could go on and on about Rachel but I'll leave you with this; recall the best team you ever had to work with and what made it so great - it probably wasnt one thing but the common denominator of any best team experience are working with an alongside the best people. So when it comes to planning your wedding, if  there s anyone you want in your corner and on your team when you plan the most important day of your life, it's Rachel.

Should you want more details about my experience, I an happy to share but please note that Rachel has full control and discretion for referrals.

Turner

Married on 06/30/2018

Rachel was an absolute dream to work with - always helpful and accommodating, not to mention creative and fun! I would absolutely recommend working with Elevents & Co. for your big day!

Aly

Married on 02/22/2018

As a wedding photographer, I know a lot of event planners....but I chose Rachel for my own wedding. She is so fun, laid back and professional. I knew that I could completely trust her to make the day run smoothly! As she handed me a freshly shucked oyster at my cocktail hour, it just confirmed I made the best decision hiring her! She's amazing!

Jessica

Married on 12/03/2017

I don't know what I would have done without Rachel. She planned the most beautiful wedding I could ever ask for and thought of every detail. I didn't have to worry about anything and everything went perfectly as planned. I really got to enjoy being a bride without any worry. I don't know how anyone has a wedding without her. Highly recommend Elevents and Co. They are the best!

Emily

Married on 11/11/2017

Rachel is AMAZING!! Very professional and accommodating! She got me the best discounts with local vendors and was always there to answer my text and phone calls at all hours of the day/night. She is very passionate about what she does and puts a lot of time and thought into every detail. Only the best for her clients! From the months of planning to the big day, everything was perfect! My family fell in love with her just like i did, and we would recommend her to anyone! My wedding day was just the Best day of my life:)
-Emily

Gret

Married on 11/04/2017

Rachel at Elevents & Co. was a dream to work with from start to finish. We got together and worked out a plan that best suited my goals since i wanted to be pretty hands on with parts of the planning but also realized that i needed her expertise in coordinating much of the day-of scheduling and running the show. She made the experience fun and easy, had answers to all my questions - put me in touch with an AMAZING band, got me a discount on linens - and i could keep going... Our wedding day at Lowndes Grove was everything we hoped and i can't recommend Elevents enough.

Heather

Married on 08/04/2017

Dear future brides,
Congrats, first of all! Seriously! You have a lot of decisions to make, and I hope my review helps you choose Rachel as your planner!
While you're reading this, hopefully someone has referred you to Rachel, as my now husband and I were. We live in CT and of course were married in Charleston. Logistically that presents a little bit of a problem - so I don't see how we could have planned our wedding without Rachel. Not only did she open us up to an incredible vendor base, she was there to support us every step of the way. Rachel is the type of person you easily befriend, and it's effortless to plan an event with someone you feel so comfortable with. We moved from NC to CT and planned a wedding in one year. With all of those changes, it was a blessing to have Rachel's assistance. She is super thoughtful, responsive, and dedicated to her job! You'll regret not hiring her!

April

Married on 07/22/2017

Rachel Hall with Elevents & Co is amazing! We found out about this jewel through a coworker, whom I can't thank enough. Not only was she attentive to our needs, but also, welcomed our ideas. She was there every step of the way. Rachel was there for the selection of the venue, cake tasting, food tasting, décor selection, and so much more. She is filled with ideas and creativity. Rachel truly brought our vision to life. Our wedding was perfect! Almost two weeks later and we are still receiving accolades about how beautiful our wedding was from the venue to the food to the sendoff! It all was made possible by Rachel with Elevents & Co.
Are you interested?
Send a message