118 Reviews
Recommended by 100% of couples
Quality of service

5 out of 5 rating

Average response time

5 out of 5 rating

Professionalism

5 out of 5 rating

Value

5 out of 5 rating

Flexibility

5 out of 5 rating
91 User photos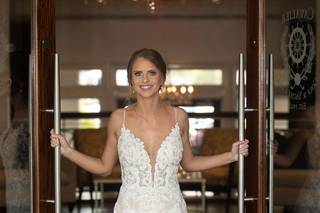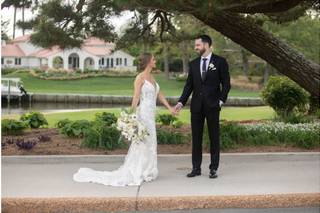 + 87

photos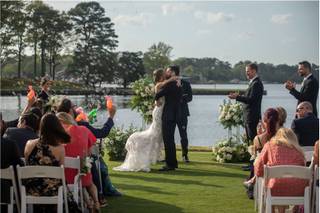 Jessica

Married on 11/20/2022

You won't be sorry when booking with Dustin!

We are SO happy we decided to book Dustin for our wedding photography! He is AWESOME. Dustin was so incredibly easy to work with and very chill!! His photos were spot on and he has a great eye. We couldn't have been happier with how they came out. He was very responsive as well. Highly recommend!

Chavi L.

Married on 05/29/2022

Lay Do Wedding 05/29/2022

Dustin Lewis Images is a very qualified and excellent photography company. Him and his team captured our wedding and every component that we had organized for. Very satisfied with the quality of work and flow of the photoshoots, from our amazing engagement pictures, wedding ceremony, reception all the way to our Grand exit. Grateful to have had Dustin Lewis Images capture one of the best days of our life!

Ashley P.

Married on 04/16/2022

Dustin for the WIN!

Dustin was absolutely amazing to work with! Since we live in Richmond, we first met Dustin via Zoom for an initial consultation to see if we wanted to book him as our photographer for our wedding. He was very laid back, easy going, professional, and we both felt very comfortable talking with him. We knew all of those qualities were important to us when looking for a photographer since we would be spending almost our entire wedding day with him. When asked to do our engagement session in Richmond he was more than excited. He encouraged us to bring our dog along which was a big plus for us. The weather didn't cooperate the first time we had scheduled our engagement photos, but he was flexible and accommodated a new date that worked well for all of our schedules. Dustin was also very helpful and flexible during the wedding planning process. He provided suggestions on our timeline that allowed us to spend more time with our family and friends. He and his second shooter, Dmitry, were dressed professionally on our wedding day, fit right in with our guests, and we loved having them there! And the PHOTOS. WOW. He is truly amazing at his craft and would highly recommend booking him. We can't thank him enough! We both felt like we gained a friend out of this experience and would love to catch up outside of the wedding scene for a drink or two!

+ 4

photos

Are you interested?

Send a message

Chryscenthia

Married on 12/18/2021

Beautiful Christmas Wedding

Dustin was wonderful! His level of professionalism in his attire to my wedding was perfect, and my wedding day flew by! He did a phenomenal job capturing the entire day, and he was flexible with the packages he offered and working with what I wanted. It was an amazing day, and he captured it! So thankful and would absolutely recommend him to anyone.

Lisa U.

Married on 11/21/2021

Dustin is amazing!

Our first encounter with Dustin was when he photographed our friend's wedding a few years ago. We loved how easy he was to work with and the pictures turned out beautiful. Fast forward to 2021 and we were looking for a photographer for our wedding in November. Of course, Dustin came to our minds first. We already knew we loved his work and how easy going he was. We were so excited to book him! He is personable, responsive and is an amazing photographer. His work is timeless and he manages to capture every moment and detail. He makes it fun and easy behind the camera. We got our sneak peak photos within days - even on a holiday week! I have friends that waited almost a month for a sneak peak. We were obsessed with how the pictures turned out and loved the whole album even more. You won't be disappointed when you book with Dustin!

Lauren M.

Married on 10/02/2021

Beautiful pictures!

Dustin was amazing to work with! He took beautiful pictures, quick and kind communication, and we got the best pictures from our wedding. He offers great packages for great prices! We definitely recommend him!

Abby M.

Married on 09/26/2021

Completely Blown Away

All I can say is WOW!!! I am really blown away. Our wedding at the Cavalier in VA Beach was beautiful, more amazing than we could have ever imaged...and somehow Dustin managed to capture the day so perfectly, it's like we get to re-live it by looking through the photos. He had a great mix of artistic shots, heartfelt moments, and hilarious ones from throughout the day and night. Not only were the photos incredible, but he was also very professional throughout the whole process and so much fun to work with! We even got the pictures back just 2 weeks after the wedding. Overall we could not be happier and I would HIGHLY recommend Dustin as a photographer for a wedding or any event, he is clearly very talented and passionate about photography. Thank you so much for preserving these memories for us that will last a lifetime!

Corinne L.

Married on 06/05/2021

Dustin captured our day Perfectly!

Dustin is THE BEST! To start, our engagement photos last November were perfect! Dustin listened to what we wanted and made his own professional suggestions as well and our pictures reflected it. We had so many people ask us who took our engagement pictures because they turned out so great, thanks to Dustin! Fast forward to our wedding day and of course Dustin did not disappoint. He is fun, excited to be there and very professional! The photos from our big day truly reflect our perfect day. From in the church, to photos on the water and we even have some of the BEST dancing pictures. I cannot stop going through them all. Thank you so much Dustin for capturing our big day!!

+ 3

photos

Michelle L.

Married on 04/03/2021

(So good, perhaps he should charge more?)

We hired Dustin on a recommendation from my sister-in-law's mom, who knew Dustin professionally and wanted to hire him for my brother and SIL's wedding in Pennsylvania. Mind you, this was all during COVID, we had 2 long "get to know you" conversations with Dustin because it was important to him that my fiancé and I were comfortable (and let's be honest, you have to jive with your photographer). Y'all, he is so easy going and a great conversationalist, I kinda want to invite him over now that the wedding is done to just hang out!
Dustin was prompt, incredibly flexible with changing schedules, honest, kind, funny, and real. The photos were AMAZING! We got a sneak peak quickly and the edited finals within a month. I cannot believe how fantastic all of the photos were. Dustin captured the vibe of our day and all of the special moments. The USB with the photos he gave us came with a personal thank you note, thanking us for choosing him to be a part of our day. (For real?! No one does that!!) I just hope he enjoyed photographing our wedding as much as we enjoyed our day!
Hire him!!! You will not be disappointed!!!!
Dustin- thank you so much, from the bottom of our hearts!

+ 6

photos

Christine F.

Married on 10/18/2020

5 out of 5 Stars isn't high enough

If you are in need of a photographer who feels more like family, knows how to have fun and takes INCREDIBLE photos - Dustin is your guy.

When searching for our photographer, we wanted to be sure we choose someone who felt so much more like a friend than a vendor and we could trust to capture our once in a lifetime moments. Upon meeting Dustin at the Lesner Inn open house, we knew he was our guy. Our wedding planning journey with Dustin Lewis began in January of 2019 for our originally scheduled May 2020 wedding... of course COVID had other plans for us. Throughout each step of the process, Dustin was there to work through it with us - every phone call, text message, meeting over a few brews and countless emails announcing new 2020 wedding changes - he was there for it, and invested in at all. Our wedding day was absolutely incredible, without a doubt thanks to Dustins help... the photo previews we have gotten are STUNNING!!! Like bridal magazine STUNNING. Our family and friends cannot stop talking about them.
But despite all of that, everyone keeps talking about how great he was and how seamlessly he blended into our bridal party. By the time Dustin arrived to my house on the wedding day, all of my bridesmaids had been in their robes, hair and makeup was running like clockwork, but after almost 2 years of 'what if' planning, it still wasn't real to me. The moment Dustin walked in my front door, I started to cry... it all became real to me... he made it real for me. Dustin was the first vendor we booked and we could not be more thankful that he was there for all of our ups and downs.If you want a photographer whose as invested in your wedding as you are, hands down, you need to work with Dustin!


+ 3

photos

Elisabeth L.

Married on 10/09/2020

The best of the best!

Dustin did our engagement and wedding photos and we could not have been happier with the results! He truly is an amazing photographer. He's so personable and easy going which really helped calm any nerves we had. He was very flexible and rolled with the changes we had to make during a pandemic which was huge! Our day ended up being better than we ever could have imagined! Thank you To Dustin for helping make it so special and capturing so many beautiful memories. Definitely would recommend!

+ 3

photos

Taylor C.

Married on 09/19/2020

Best of the Best

I have seen Dustin's work for years now and also grew up in the wedding industry. He is hands down one of the best, if not THE BEST wedding photographer in the state! My husband and I even changed our new wedding date based on Dustin's availability. I was able to provide samples of what I was looking for and Dustin accommodated, but he also provided suggestions. For our engagement session he kept the day fun and exciting (funny poses included)! During our wedding he kept everyone on track and was able to fulfill all request for group shots. We had a bridal party of 20 people and he kept us all moving. Lastly, Dustin has a great relationship with vendors across Hampton Roads which added to our day running smoothly! Since our big day a few of my friends have even booked him for their upcoming wedding(s)!

Caitlin M.

Married on 05/16/2020

Amazing to work with

We are so thankful we hired Dustin as our photographer for our wedding. Not only is his work stunning, he takes the time to make sure he gets every shot you want and more. We are definitely not used to being in front of a camera but Dustin made us feel comfortable so it felt natural! I highly recommend hiring Dustin for your wedding or for any photography session!

Sarah D.

Married on 03/14/2020

Superb Photographer

Dustin is an outstanding photographer. Very professional, did a great job of being unobtrusive, but capturing everything. He made a special day even more special, and his photos will ensure our memories are with us forever.

Beach B.

Married on 02/15/2020

The best of the best!!

I hired Dustin for 2 fundraising events I planned in the course of the last year - and he was absolutely incredible to work with! He's very laid back, and personable. Guests loved him! He captured some amazing moments at each event. I favorited every picture in the album he sent me - so I think it's safe to say I give him a 10/10 rating! I will definitely hire him for any future event I plan!

Debbie

Married on 10/12/2019

Our Daughters Wedding

Dustin is an awesome photographer. He was able to capture the precious moments of our daughters wedding day in some really beautiful pictures. He and Dmetry both made us all feel very at ease and natural in the posed photos. From the time we initially met with him, he was very professional and spent time understanding the "vibe" of the bride and groom. He captured so many aspects of the day that we can truly relive the experience and the feeling of the day through his pictures. I would definitely recommend Dustin as a top notch professional photographer. Thanks Dustin!

Celeste

Married on 09/21/2019

Captured memories

Thanks to Dustin, we have memories that well last a lifetime. We've already made some into our thank you cards to send to family and friends. He made the day fun and enjoyable. We felt confident in his ability and trusted his choices and would do it all over with him if given the opportunity. If anyone is in need of a photographer, do yourself a favor, and book Dustin if you can! He's awesome!

Danielle

Married on 09/14/2019

Dustin is amazing!

Where do I start?? Dustin is Amazing at what he does! He is very talented. Me and my now husband have never taken professional pictures and he made us feel at ease from our engagement photos to our wedding photos. Everyone loves our photos and constantly compliments us on our photos. He is very professional yet very down to earth and it works with relaxing people who aren't comfortable in front of a camera like me :). We will definitely be using him in the future for any photographs we will need! Picking Dustin as your photographer is your best choice!!

Sarah B.

Married on 06/01/2019

Best photographer!

I am beyond glad we hired Dustin for our engagement shoot and wedding! He took phenomenal pictures, was always on time (if not a little early!), was professional, and an all around great person to work with! He has worked at numerous venues and knows all the perfect spots to shoot. For our engagement shoot (first landing state park) and at our wedding venue (the oyster farm at kings creek) he found the most beautiful locations I didn't even know existed! After our wedding he got our pictures back to us very quickly (less than a month). If you have experience with other wedding photographers you know this can take up the three months if you don't choose the best one. His specialty (and the initial reason he chose him) is sun sets! He knows the perfect time and way to shoot them! Our favorite pictures from our two shoots with him are our sunset pictures! But he can do everything! He captured our wedding perfectly and I will use him again in the future for other events!

Caroline V.

Married on 06/01/2019

Talented Photographer

Talented! Dustin is very professional and treats each wedding as if it is the most important ceremony/reception he will ever photograph. He has a special gift for shooting sunset pics which was important to us for our coastal reception. He processes the pictures quickly, captures not just the people ...but somehow manages to get the emotion of the moment too! Our experience with Dustin exceeded our expectations from booking to engagement sessions, planning, and finally the wedding day. We depended on him and trusted his advice for our "day of" schedule. He dressed nicely for our wedding too (have seen too many photographers dress sloppy for a formal event) and we appreciated his respect for our event. Dustin was also almost invisible! He never got in the way of the festivities while capturing every moment. Highly recommend Dustin Lewis Images.

Hannah M.

Married on 05/11/2019

Dustin is the best!

We hired Dustin as the photographer for our wedding this past May. He was an absolute joy to work with! All of the photos for our engagement and our wedding turned out amazing!! There was a huge thunderstorm the day of our wedding but Dustin was extremely flexible, capturing gorgeous photos in between rain storms and finding great lighting. Everyone in our bridal party raved about how professional he was, and how much fun he was to work with. If you hire Dustin as your wedding photographer you will definitely not be disappointed!

+ 5

photos

Rian L.

Married on 11/17/2018

Your search is over, you've found your wedding photographer!

I lack the vocabulary to sufficiently express just how phenomenal Dustin Lewis is! He photographed our wedding in Cape Charles and took photos that deserve to be in high end bridal publications (not because of the subjects he was photographing, I assure you, but in his ability to make the scene look amazing!) He is a true talent and such a cool guy to work with. I would like to get married all over again just to have an opportunity to hire him to take more amazing pictures. Seriously, if you are searching for a wedding photographer, your search is over, you've found the one!

Michelle

Married on 11/11/2018

Awesome Photographer!

Dustin is incredible! He took both our engagement and wedding pictures and we are oh-so-glad we found him to do so. My husband and I were not used to posing for pictures, but Dustin made our engagement session comfortable and fun for us. Dustin contacted us a week before our wedding to discuss the logistics of the wedding day and to ensure he knew which family/bridal party pictures we wanted to get. We really appreciated his professionalism and fun personality the day of the wedding. The pictures perfectly and beautifully captured our day, and we love that we get to relive the best day of our lives every time we look at them! Thanks Dustin!

Jen

Married on 11/02/2018

Best wedding photographer

Dustin is so friendly and his photos are absolutely amazing. We have gotten a preview and they are so amazing. We are so excited to see the rest.
He is such a fun guy to work with.

+ 6

photos

Ashton

Married on 10/06/2018

Magical & Fun

Dustin is amazing!! He is not only talented but dedicated. We had to reschedule out engagement pictures a few times because of weather and he was nothing but kind and flexile with us! When we took the pictures he captured us and our pups magically. Then on the BIG day he blew us away even more. I have had non stop calls and emails from family saying they are the best wedding pictures they have ever seen. Not only does he do an awesome job he makes it fun. We got to be silly and take pictures that reflected our relationship, it wasn't just all posed and blehh...he really showed and captured our love. I cannot wait to look back on these years from now and I know that it will feel like I am still there with how magically he captured our day.
Are you interested?
Send a message