29 Reviews
Recommended by 97% of couples
Quality of service

4.8 out of 5 rating

Average response time

4.8 out of 5 rating

Professionalism

4.8 out of 5 rating

Value

4.8 out of 5 rating

Flexibility

4.9 out of 5 rating
Awards
15 User photos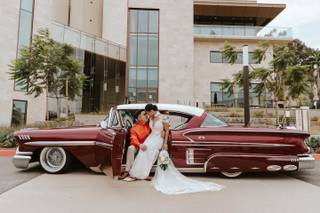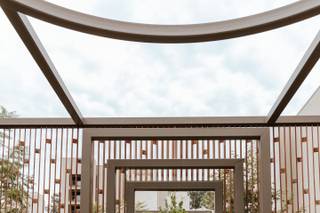 + 11

photos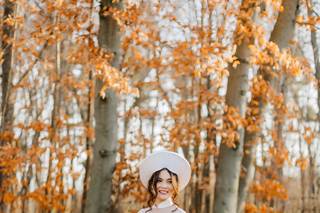 Camille

Married on 09/10/2022

Beautiful Romantic Modern Ao Dai

I wore an ao dai dress designed by Phuong and it was absolutely gorgeous, just like the pictures online. I really wanted a traditional ao dai wedding dress so my now-husband and I could incorporate each others cultures into the wedding. He wore a Filipino barong and I wore the ao dai. The ao dai still looked like a traditional wedding gown but the back was such a lovely statement moment. But the best part really was getting to wear pants! Phuong was really sweet and communicative the entire process of ordering. I highly recommend her designs and I would definitely purchase again in the future!

Mary C.

Married on 04/23/2022

Fit like a glove!

I found PMN Dresses online after I knew that we were going to incorporate our cultures in our attire. I decided I wanted a dress similar to the design of an Ao Dai and PMN had a lot of designs that were modern and beautiful. We mainly communicated via email, and she sent us instructions on how to do all the measurements so that the dress was custom fitted. The dress turned out to fit like a glove, even after a year and a half has passed since I received it in the mail (since our wedding was postponed for another year). Thank you for contributing to our beautiful wedding.

Tonya

Married on 11/21/2020

Custom One-of-a-Kind Wedding Áo Dài

Oh my goodness! Where do I even begin?!
I messaged Phuong roughly 3 years ago and asked her if she would be willing to create my dream wedding áo dài whenever I was to get married (wasn't even in a relationship haha) Phuong was prompt and so helpful! The minute I was engaged I messaged Phuong and we got to work creating my áo dài. Phuong is an incredible artist, is very detail oriented, and searches and uses the best fabric for her designs. We did all of our communication through email and we created my wedding áo dài! Seriously I am so lucky and honored to have found Phuong! I ABSOLUTELY LOVE my custom wedding áo dài! I cannot stop gushing about Phuong's work! I absolutely recommend Dream Dresses by P.M.N
📸: @lusiastudiophotographyLLC

Are you interested?

Send a message

Michelle W.

Married on 09/13/2020

So Talented and Easy To Work With!

Phuong is AMAZING and so talented!
I live in the Seattle area and she made it easy to work with her even while being in Vietnam. Phuong is patient and accommodating. She was always willing to draw new sketches for me until I was perfectly happy.
Once the sewing process began, she sent photos of the progress as well as photos of lace for me to choose from. All the while providing her expertise and advice when I just didn't know how to choose! She created a veil that matched the gown wonderfully.
Once my dress was complete, it arrived quickly and fit so well! My dress is beautiful and received so many compliments.

Thank you Phuong!

Marie N.

Married on 05/30/2020

Beautiful, one-of-a-kind wedding ao dai

Phuong was wonderful to work with! I found Dream Dresses by PMN searching social media as I was looking for a high-quality US designer for my wedding ao dai. She totally captured a design that was uniquely me by looking through my photo inspiration looks. It was so easy to go back and forth with Phuong to get the design just right. Taking measurements and working with her completely virtual, Phuong paid attention to and checked each detail - when the measurements for my pants length seemed off, she reconfirmed with me. The ao dai was completed and shipped to me within the timeframe originally estimated and was even better in person than I imagined - and even fit absolutely perfectly, all I needed my tailor to do was add a bustle. I got married in May 2020, but with Covid-19, had to postpone the larger celebration to 2021, so I actually get to wear my ao dai twice! I received so many compliments on how beautiful my outfit was back in May. I'd highly recommend working with Phuong to get a one-of-kind wedding dress or ao dai.

Stephanie J.

Married on 04/03/2020

Amazing service

P.M.N designs are absolutely gorgeous! You can tell how much time and effort goes in to each cm of the dresses to make sure they are absolute perfection. Not to mention that the designer, Phuong Minh Nguyen, is a incredible person to work with. Her personality is as beautiful as her designs. Highly recommend.

Teresa

Married on 10/26/2019

Perfect Ao Dai!

This review is long over due!!! I got married this past October. I was in need of a modern ao dai for my tea ceremony and have looked everywhere local and even tried to find someone in VN to do it but couldn't find anyone! I researched and googled and somehow stumbled upon Dream Dresses by PMN and fell in love when I saw all the gorgeous ao dai on the website! I contacted them in February and got my order in by March. I showed Phuong two ao dai that I liked and she custom made one that was BEYOND GORGEOUS for me! She even researched who could measure me in my area and she's not in the same city as me!! She updated me constantly on where they were with my dress and even emailed me when the dress was shipped and when it couldn't be delivered due to no one being home. She has great communication. The dress was sooooo gorgeous and got so much compliments! Thank you SO much, Phuong! My wedding day wouldn't be complete with you!

July T.

Married on 06/09/2019

Understood my vision and made sure I liked the fit

Phuong was great to work with! I wanted a modern jacket version of a Vietnamese ao dai and Phuong totally got the vision and made me a beautiful piece for my wedding. She even took the jacket back to made fit adjustments after I received it.

Lily B.

Married on 12/02/2018

Thank you Phuong

Phuong made me a custom Vietnamese traditional bridal dress. I felt so beautiful on my wedding day, and my husband was stunned by how perfect it was. Her attention to detail and knowledge is outstanding. And she is also a lovely person to work with. I cannot thank you enough for your hard work and dedication.

Jennie

Married on 11/18/2018

Phuong is a dream to work with, she made my custom wedding dress and veil! First of all, her dedication to answer all your questions from the very beginning is comforting, I had A LOT of questions and she always responded very quickly, promptly, and professionally.
The dress and veil exceeded my expectations and was even better than I had imagined. My wedding dress fits perfectly, and my veil is so beautiful. Her attention details was impressive, she is wonderful to work with and she gives you her honest opinion. If you are looking for a one-of-a-kind, unique, stunning wedding gown look no further than Dream Dresses by PMN! She is the best there is!

Hang

Married on 06/24/2017

Beautiful wedding Ao Dai and hat!

Phuong is the best! She's accommodating and extremely communicative to ensure my needs and wishes were met. She checked in with me at every step from double checking my measurements, providing a selection of fabric tones to choose from, ensuring a new lace layout worked with what I had in mind, as well as sending progress photos! I highly recommend Phuong for any couture dress. I cannot wait to wear the burgundy/gold lace Ao Dai she created for my upcoming wedding in 2023. Thank you for making my dream dress come to life with your artistry and for having such a beautiful modern design to celebrate my heritage, Phuong!! (Hang N., Iowa City, IA)

Insanely talented designer. Her knowledge of construction and ability to cut fabrics makes any of her gowns the ultimate bridal couture. Phuong's use of beading and embellishments take her gowns to the next level, yet they are affordable for any budget. First time trying it on, it fit like a glove and accentuated my figure in all the proper areas. I am obsessed with my gown and have been recommending this designer to everyone I know.

Like another review stated, I wanted a beautiful and unique wedding dress for a reasonable price but I wanted a nice quality fabric and look. My favorite designer was Inbal Dror and the classic lines of Dream Dresses by PMN reminded me of this designer and allowed for an affordable custom design. Phuong delivered a dress that was unique, high quality work and fabrics, and was a dream to work with! She spent quite a long time speaking with me and exchanging pictures via email and text (I live too far away from her to come to her shop) and then as I thought of additional things or had questions she would always promptly respond and implement any changes. My dress came and was AMAZING but the seamstress here in Nashville measured me wrong so I needed just a slight alteration. Then, the seamstress here RUINED MY DRESS! Phuong was once again immediately available (she was actually texting me from a conference immediately seeking a solution to my problem and soothing my tears) and upon recognizing that the dress had to be completely remade with only a week and half until the wedding- worked tirelessly to meet the deadline and was flexible with our financial constraints. The second dress came in the mail a few days before the wedding and was a PERFECT FIT and was somehow even more beautiful than the first dress. I have told everyone I know about Dream Dresses by PMN and any special events that I may need a dress again in the future I will be ordering from her. I encourage you to trust your big day to Phuong. She will make your dream dress come true!

Phuong has been THE best experience throughout planning this wedding! She works within your budget, not upsetting you to a more expensive gown that you fall in love with but really can't afford. She is making my dream gown a reality, and at a price that cannot be beat. We literally sat down together with my Pinterest board and she had a sketch for me the very next day, using all my favorite elements of several gowns. I completely trust her expertise, advice and judgment and she has been a joy to work with so far. My gown is ready in 3 weeks - I just cannot wait to see what she's done. I'm sure it's going to be beyond my wildest dreams and fit perfectly! I highly recommend skipping all the gown shopping at boutiques and RUNNING straight to Phuong!

UPDATE: 6/15/15 -- I just went to my first fitting and saw my gown for the first time. Yes, I cried like a baby it was so beautiful and every detail was perfect. In fact, it fit so well that I just took it home straight away, without any alterations necessary. Phuong is the kindest, sweetest person I've met. I wish she could come to the wedding to see her work on my wedding day!

Mckenzie

Married on 08/01/2015

Dream Dresses offers gorgeous custom gowns without the custom price! The detail on my dress was incredible from the lace to the hand beading on the bodice. The veil even matches the lace on the dress perfectly! Phuong is always so willing to make changes or give suggestions and is always so positive to work with. I can't wait to wear my dress on my wedding day! I would definitely do business with Dream Dresses again and would recommend Phuong to anybody!

Sable

Married on 07/31/2015

Not only are the dresses exactly what the name says, which is a dream, high quality, exquisite, and very much what you always wished your wedding dress would look like. The designer Phuong is amazing. She prompt, reliable, and extremely nice. I have had the pleasure of working with her on several occasions and she always delivers above expectation. Definitely the right place to get the dress you will cherish forever!

Everything about my experience with Phuong was 5 stars.

Like many brides I struggled to find any dress I liked in a reasonable price range (under $2000). No matter where I looked I felt like I was making major compromises. My favorite designers were Galia Lahav, Inbal Dror and Pnina Tornai I couldn't get either of them anywhere near my budget. Even used.
I found Phuong on Etsy, and I am so glad I did. I loved her designs. I am lucky enough to live near her, and I was able to see her dresses in person before deciding what to order. I found her designs so unique and beautiful that I ended up ordering one of them (with a few tweaks) instead of asking her to copy another dress I had in mind. I loved her dresses because not only are they beautiful, but they are much lighter than most dresses I tried on in the stores, and the fabrics and beading seem much higher quality.
My dress turned out perfectly. After receiving it she made sure it fit just right, was able to bustle, and was the correct length. She has extreme attention to detail and made sure the dress had everything I asked for. I can't wait to wear it on my wedding day.
Phuong is very good at communicating throughout the process. She always responded quickly to my emails, and she sent pictures of my dress as it was being made.
I am also very glad I got the chance to meet her because she is so sweet. She really really cares about her work and that her clients are happy.
Thank you Phuong!

Juliet

Married on 07/18/2015

Phuong's Dream Dresses are a magical sight to see and wear. I have worked with Phuong many times and her dresses never cease to dazzle me. The craftsmanship and quality is impeccable. She custom makes her dresses which will fit any bride perfectly to their measurements. Her designs are classic yet fashionable and elegant.

I'm a fine art/ fashion photographer. I had worked with P.M.N in one of the best photo shoots. What fascinates me is her passion for her craft. It shines through each and every detail on the dresses. But It's not just the dresses that would make you want to work with her but rather who she is as a person. We had a spectacular time working together because of that
Here's a sample photo of her design
http://static1.squarespace.com/static/5401927fe4b0f88422aff233/5401c100e4b0ee7f1c7e976e/540fab84e4b082c01d6521bb/1410313098889/rose5.jpg?format=500w

Tamara

Married on 06/28/2015

Words cannot express the supreme talent and customer service of the staff at Dream Dresses by P.M.N.! Phoung came to my rescue when I realized I had no wedding gown 3 months before the wedding. (long story) I reached out to Phoung on April 7th and by June 4th not only did I have a gown in my hand but it was the most gorgeous, intricately beaded gown I had ever seen! I originally had my heart set on a $9000 designer gown (yes I know an insane price to pay for a wedding gown) and I would have still had to add to it because I didn't absolutely love everything about it. Phoung was able to fuse the features I loved from the designer gown along with some other preferences based on other gowns I had tried on, added some of mine and her own ideas and together we created a completely new custom design with matching dramatic veil! Phoung's family told her it was the best gown she had ever created to date!. The response from my guests was overwhelming as I actually received 3 offers to purchase my gown at my own wedding! Weird, but flattering at the same time. :-) Phoung thank you for your patience and for truly giving me the gown of my dreams!

Not only was Phuong extremely sweet and helpful, but WOW! I'd seen her dresses in photos online, but nothing prepared me for how absolutely breath taking they were in person! I've "Pinterested" a lot of dresses, but I have yet to find one on there that I like as much as I liked all of her dresses.
Beautiful and intricate designs, soft and high quality material and all the dresses I tried on we're very light and comfortable!

It was also great to find a designer who's sample dresses run on the smaller side as I am very petite!

I will definitely recommend her to anyone wants to a beautiful wedding dress or an evening gown.
Hands down, the best designer I've had the pleasure of working with. I will definitely be going back to her any time I need a dress for a special occasion!

Chloe

Married on 06/13/2015

Phuong's wedding gowns are absolutely breath taking! I had the pleasure of wearing one of her gorgeous gowns in this years Seattle Fashion Week and I am very thankful I was able to walk for this talented lady! She is the sweetest person you'll ever meet and has so much talent! I'd recommend her to everyone looking for a wedding dress! Xo -Chloe

Alina

Event on: 06/13/2015

The dresses created by Phuong are amazing! My dress fitted me perfectly, was very comfortable, beautiful and had very fine details on it. I would definitely recommend Dream Dresses to my friends, family and coworkers. Thank you Phuong for such a great dress! You are very talented.

Alina

The designer did an amazing job on my wedding dress. She was very welcoming, friendly and prompt to answer any questions I had. All of her dresses were very top notch and made with the most gorgeous details, it was hard to pick just one. I would highly recommend her to all of my family and friends.

Phuong is nothing short of incredible! My company worked with her on an editorial series and got to see her designs on a variety of models. Phuong is communicative, flexible, and incredibly friendly.

Her designs blend high-fashion concepts into bridal wear, making a runway look accessible to every bride.
Are you interested?
Send a message