59 Reviews
Recommended by 100% of couples
Quality of service

5 out of 5 rating

Average response time

5 out of 5 rating

Professionalism

5 out of 5 rating

Value

5 out of 5 rating

Flexibility

4.9 out of 5 rating
14 User photos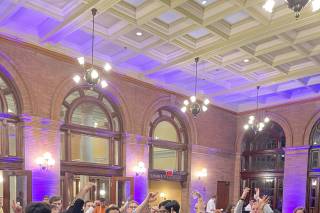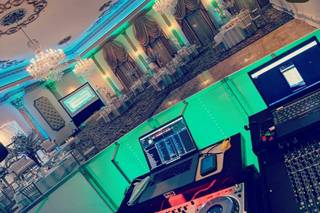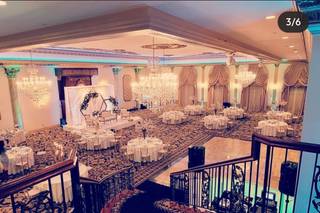 + 10

photos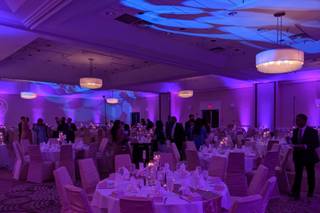 Mustafa

Married on 05/28/2023

Very Flexible vendors to work with

Great prices and they were very flexible. They also helped me prepare for the wedding by guiding me

Shivani K.

Married on 03/12/2023

Couldn't have asked for a better DJ and MC

DJ Santokh and MC Sid did an amazing job at our wedding ceremony and reception. Santokh was in constant communication with us from the day we signed through the wedding day. They handled all our requests and kept the party going throughout the reception evening. Santokh was also flexible with accommodating our last minute change from stationary photobooth to a 360 photoboooth. Thanks for everything.

Perry

Married on 11/05/2022

Excellent!!!

Excellent DJ for my wedding, was very interactive with our guests

Are you interested?

Send a message

Shivani

Married on 10/16/2022

The best DJ and MC!

Santokh and Sid were amazing. Santokh answered all our questions leading up to the wedding and I know that's tough during a busy wedding season. They amped up the crowd and got the party going early for our baraat! They could totally feel the crowd and knew exactly what to play. Our crowd was a diverse/fusion crowd and they knew exactly what to do. We couldn't have asked for a better DJ/MC for our special day. They are the besttttt.

Aditya S.

Married on 08/21/2022

Professional and easy to work with

We had DJ Santokh and MC Sid at our Sangeet and Wedding, and they did an amazing job! They were very easy to work with, handled all our song requests well, and were good with handling last-minute changes to the timeline. The music selection and MC-ing during the Sangeet was great. The lighting setup also created the right mood for our guests to enjoy themselves, both while dancing to Garba/Dandiya, and also with Bollywood/party music.
The music for the baraat on the Wedding day was great to get people dancing, and the Dhol player they had brought along was very energetic as well! The sound systems used at both the indoor Sangeet location and outdoor Wedding location were great too.
We would highly recommend DJ Santokh and MC Sid to add an energetic vibe to your event!

Tyler B.

Married on 07/23/2022

Best DJ and MC you've ever had

DJ Santokh and MC Sid are the life of the party. Santokh knows exactly what song to play for each moment, and keeps the party going. Sid breathes life into the dance floor like I've never seen. All our friends kept talking about how Sid was the best MC they have ever seen. They are such a relaxed vendor that delivers a great performance without you having to worry about the details. I'd recommend them to anyone.

Vinit

Married on 06/18/2022

Best Dj ever

Mc sid and DJ santhok are the best DJ I have ever seen. They deliver beyond my expectations. All the guests were on the dance floor and I saw people who never dance in any events as off but they dance and every one was surprised because of the tempo created by Santhok and Sid . I highly recommend them. Don't have enough words to write but all I can say u are the best DJ ….

Krishna T.

Married on 02/19/2022

Great Music and Complete Entertainment

DJ Santokh & MC Sid made our small wedding ceremony into a great night remember. Choice of music was just super great, even though the crowd was from mix culture and countries everyone had a awesome time dancing to their music. Even in a short notice they manage to take care of us. I would highly recommend them to the future events.
Thank you again DJ Santokh & MC Sid

Shayon S.

Married on 02/18/2022

DJ for Wedding Reception

DJ Santokh was a pleasure to work with. He has a great selection and taste in music and his choices lit up the entire dance floor at our wedding reception! MC Sid was great and helped all our guests to be very comfortable and encouraged everyone to dance. Would definitely hire them again and highly recommend for any occasion, especially a wedding!

Vishal

Married on 11/24/2021

Perfect DJ and Emcee Combo

We had DJ Santokh and Emcee Sid for our wedding and we couldn't be any more happier for choosing them. We loved their services across all our events and did a great job to make our wedding a memorable one. Our personal favorite was during our cocktail night where both Santokh and Sid lit the dance floor and throughly kept the night going. Overall a great experience with the both of them and highly recommended.

Kasi T.

Married on 11/14/2021

Unlimited Energy

These guys are fantastic and music was absolutely bang on. Our reception was truly amazing and would like to give a huge amount of credit to DJ Santokh & MC Sid for that. Thanks you once again guys.

Rachna M.

Married on 09/25/2021

Must have dj for your wedding/event

We can't say enough good things about DJ Santokh and MC Sid! We asked them to play amazing music and make sure our guests were on the dance floor all night long. And they 110% delivered! When we say they killed it, they KILLED IT! Not only were we raving about this duo for days after our wedding events, but so were our guests! We asked them to play a mix of Hindi/English music, since our crowd was so diverse and the groom isn't Indian. DJ Santokh played a fantastic mix of both songs and really were able to read the dance floor/guests and adjust the music as needed to make sure everyone stayed on the dance floor. MC Sid was so great at keeping the crowd hyped and teaching "traditional" Indian dances to our non-Indian guests. He had everyone out on the dance floor doing Bhangra and Dandiya! They really delivered on everything we asked for! We will 100% be hiring them for all future events in our family and even for our friends' events. Book them today, you won't regret it!!!

Sean C.

Married on 09/25/2021

Amazing Experience!

These guys were incredible! They were very engaging and even came out to teach people cultural dance moves. They played great music and were super friendly. I will definitely be hiring these guys for future events and I highly recommend them!

Sarah M.

Married on 07/17/2021

One of the best parties Ive been to!!

I have been to a lot of weddings and this one blew them away. The party truly didnt stop. DJ Santokh followed the vibes of the crowd and did an INCREDIBLE job making sure the music fit. There was never an empty dancefloor. MC Sid was so interactive and kept the party going! I got so many compliments about the music and MC. They were even willing to adapt and adjust when we had changes of plans. Would DEFINITELY recommend them to anyone!

Rizwan M.

Married on 05/23/2021

Best duo you'll need!

We had Santokh and Sid for all of us siblings wedding (3 times). They never disappointed us. I have given complete charge of things to Sid and Santokh every single time, and they have always been extremely exceptional. I have recommended them to others before, and will continue to recommend them.

Aushim K.

Married on 05/16/2021

Flexibility and Quality!

DJ Santokh was a pleasure to work with. He was always available to set up calls and was very responsive to emails, including accommodating our sometimes last-minute requests. His presence on scene was impeccable, and both he and his MC made sure to pump up our crowd by playing the right music, having a strong stage presence, and getting involved. Highly recommended!

Shehpar S.

Married on 08/14/2020

Sister's Wedding

Sid and Santokh did a fantastic job at my sister's wedding. They got all the guests on their feet and handled the entire event very nicely. They are very good at what they do and I am really happy with the job they did! Both Sid and Santokh are flexible. They made mixes of songs that I wanted and continuously modified them until I was satisfied. I will definitely be reaching out to them for future events. If you want your event to be a success, they are the right people to choose! Thanks again for all your hard work guys and making my sister's events a hit!

Freeda J.

Married on 05/16/2020

Excellent Entertainment Team

DJ Santokh and MC Sid made our wedding celebration an event to remember. They kept the crowd entertained and on the dance floor. We had a mixed crowd of different ethnicities and they catered to all of them.

I would recommend them wholeheartedly.

Asif B.

Married on 04/12/2020

Best DJ in NJ!!!

DJ Santokh and his team were amazing! With so many things going on and all, I gave them the schedule pretty late yet they delivered their gig flawlessly. The MC was great and kept the crowd entertained and the music selection throughout the south Asian wedding was perfect. They also had l equipment we needed as my cousin and niece played the flute and sang a song! This team has all the equipment to make your party shine and also don't forget about the cold sparkler machine!!! This sparkler machine gave the event a different type of dynamic and gave it a big glam look!!! Worth the extra money!!! Thank you again for your service!!

Aditya S.

Married on 11/02/2019

Amazing all encompassing Team

We could have not asked for a more perfect day. DJ Santokh & MC Sid truly gave us our fairytale wedding and MORE!. Both were absolutely amazing and made sure everything went according to plan. Duo are truly amazing and put the stress of finding all different vendors for the DJ, the Photo Booth, the photographer, the videographer out the window because they helped us find exactly what we needed.
DJ Santokh was the DJ for our wedding. He stuck to the script perfectly and had great transitions between songs. You could tell all the hard work that he was doing and that he did not just make a playlist from our recommendations and press play. Everyone in the wedding party had different entrance songs and the entrances went off without a hitch. It seems like many vendors only have one entrance song for the entire wedding party. I cannot thank them enough for all that they did to make our day as perfect as it was.

Poras P.

Married on 08/10/2019

Amazing Experience

Outstanding work at our reception party. Both of them and the dhol player kept the guests on their feet. Very friendly and professional. Everyone at the party were impressed by them. We highly recommend them, and will surely hire them again in our next event.

Samia A.

Married on 08/09/2019

Best DJ/MC ever!

DJ Santokh and MC Sid were one of the best decisions we made for our wedding. Hiring a DJ was a very last minute decision, and we were lucky enough that they were available the day of our wedding. They were very prompt with their responses, and DJ Santokh was patient, and extremely helpful in making a medley of songs that my friends had choreographed dances to.
The day of our mehndi event, they were punctual and came prepared. The lighting they provided really added to the decor. Our wedding crowd was very versatile (young, old, various races/religion/languages), with people of all backgrounds and they did a PHENOMENAL job at keeping everyone entertained. DJ Santokh played a great mix of songs to cater to everyone, and MC Sid's enthusiasm really got the party going! He blended into the crowd and had everyone moving, dancing and kept the energy going! All our friends and family continue to comment about how awesome the two of them were, how great the party was, and how they truly made our event a huge success! I cannot recommend them more highly enough!! My uncle is already considering throwing a NYE party just to have them DJ for us again!

Patel

Married on 06/30/2019

Great affordable DJ

Santokh & Co. are great DJ services providers. They posses the rare combo of affordability and quality.

R K

Married on 06/15/2019

Wonderful experience

Santokh and his team were brilliant, professional and courteous. It was easy to communicate with him from the start. He is responsive and even helped us plan the flow of the event. They even accommodated last minute requests. Their whole show was very entertaining. I would definitely recommend them for anyone looking for a DJ.

DJ Santokh Entertainment's reply:

Congratulations and Thank you for giving us the opportunity to be part of your celebration. We enjoyed entertaining your guests.

Sachee

Married on 05/26/2019

Absolutely Perfect

Hands down, DJ Santokh and his team blew my expectations out of the water and truly are the reason my wedding was a success!!! DJ Bobby was our music magician for the night and he was such a professional, easy to work with, personable, and somehow managed to seamlessly manage the music and speeches which was quite a feat due to the fact that we had a multi-cultural wedding! His energy was calming, positive, and yet still upbeat...aka everything I as a bride needed!!! They all were so helpful through not only the day off but the whole planning process, and it didn't just end with the music. Santokh and his team were there with advice for ANY aspect of wedding planning that I had questions on. My guests had nothing but compliments for the music and timeline of events at the reception, and all say that the baraat and music/guidance DJ Bobby provided was their favorite part! He even taught them all some dance moves to impress my (Indian) side of the family as they came dancing down in the baraat! All in all, I would recommend them to EVERYONE! Thank you again so much!

DJ Santokh Entertainment's reply:

Thank you Sachee for making us part of your big day. We really enjoyed. We are glad we were in position to help and make the whole process little less stressful. Congratulation again.
Are you interested?
Send a message