Reviews
4.3 out of 5 rating
Quality of service

4.4 out of 5 rating

Average response time

4.2 out of 5 rating

Professionalism

4.2 out of 5 rating

Value

4.4 out of 5 rating

Flexibility

4.2 out of 5 rating
86%
Recommended by couples
Awards
101 User photos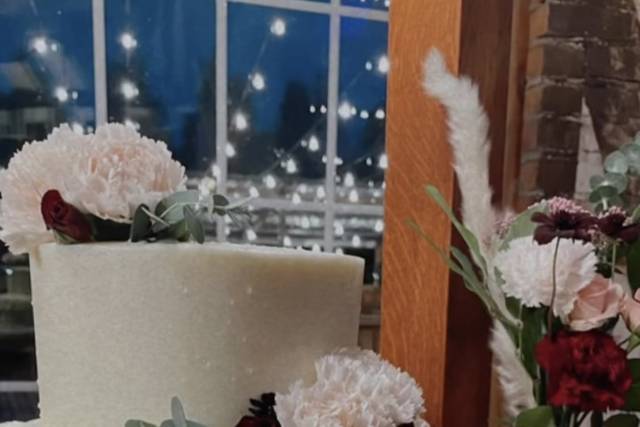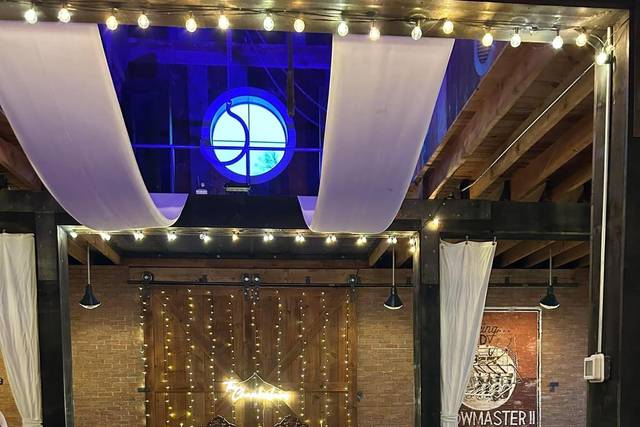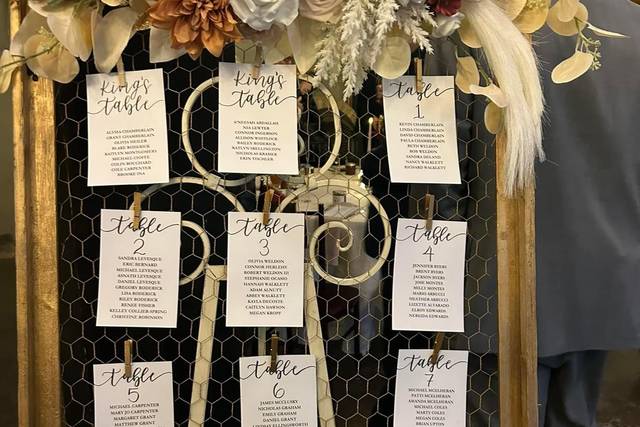 + 97

photos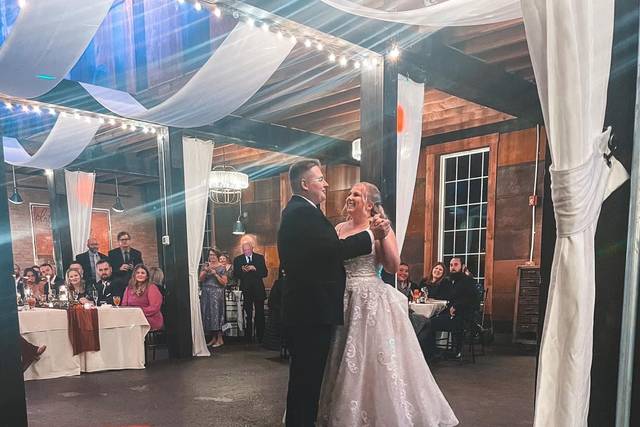 Alyssa R.

Married on 11/11/2023

Wedding of our Dreams

My husband and I knew immediately when we toured The Cannery that it was the perfect venue for us. The rustic, yet modern touches inside the reception space were absolutely beautiful and the high ceilings and drapery were breathtaking. One of the major selling points for us was the fact that they do everything in-house; from the food, to the cake, flowers, decor, and DJ. The food was phenomenal and all of our guests said it was the best food they've had at any wedding. Brittany was our coordinator and we couldn't have asked for a sweeter or more helpful professional! She was always checking in to make sure our questions were answered and that we had everything we needed. She knew that I had never been to a wedding before, and had no idea what to expect or do, and she explained everything in great detail without missing a single thing. She made us feel comfortable, calm, and relaxed on what is supposedly a stressful and "not fun" day for so many couples. We had the most amazing day and would work with Brittany over and over again. The DJ played all of the songs we selected and chose more that fit the vibe of our party, everyone was on the dance floor the ENTIRE night!! The venue, Brittany, and the entire day not only fulfilled the wedding of my dreams, but surpassed it. It was perfect.

+ 8

photos

Vanessa

Married on 10/28/2023

Mason Jar - Michelle P

I am giving a 5 star because my coordinator Michelle P. She was great and I cannot say even good things about her. She was there to answer any questions I had, help me in any way, and was a rock star the day of my wedding! It would have been a perfect evening had the DJ played the correct first dance song for my husband and I and pronounced my husband, his family, and my new last name correctly. There was also some technical problems and the DJ even lost power at one point. But despite that we made the best of the night. We loved the venue it is perfect for a small wedding and loved that the dance area was separated from the tables especially for those who needed a bread from the music!

Aida A.

Married on 10/27/2023

Absolutely Amazing!

I can't say enough good things about Dave and his staff! Our wedding day was everything we had ever dreamed. Mary made my floral vision come to life and Kerissa our coordinator did an outstanding job making sure our special was perfect. Everyone raved about the food and desserts (especially the cupcakes). I am so happy we decided on The Apple Orchard Lodge. Everything was perfect!!

+ 4

photos

Are you interested?

Send a message

Carole D.

Married on 10/21/2023

Michelle P/ Mason jar

5 stars for Michelle P. She did her best to make our day go as smooth as possible. She made sure our guest with food allergies were served separately. I could text her anytime of the day or night and she responded immediately. We only have good things to say about her. Thank you Michelle💕 Carole and Jim Drake

Jayne V.

Married on 10/07/2023

Beyond Incredible Venue!

We cannot recommend this venue estate enough! My husband and I got married at The Mason Jar venue on this estate, and Dave's team is amazing. Even more, our Coordinator Michelle P is the woman you want at your side! She made our decor come to life, and she never not once didn't ensure my husband and I weren't taken care of! Even down to her grabbing a plate and helping me grab my food for me as I hauled my dress around. From small to big, these venues and their on site vendors as options (Floral, DJ, Bakery) can accommodate all your wedding dreams!

Samantha

Married on 09/30/2023

Gatsby for the win!

From start to finish the dibbles team helped make our day not only stress free but literally a dream come true. We are so happy we chose this venue! Our coordinator Brittany was not only helpful, caring and hard working but she deserves this shout out more than anything! Thank you for Brittany and the team for making our day picture perfect!

Tina P.

Married on 09/29/2023

Michelle wedding planner

I would like to say thank you so much for making my daughters wedding and rehearsal dinner wonderful. First off Michelle was great she went above and beyond for us. Anything we asked for she was on it she made us feel like she was part of the family. The place was beautiful the food was good and the desserts were great. Also would like to say that the Mason jar that did the rehearsal was great the staff and food was wonderful. Thank you so much Mrs Pfeiffer mother of the bride..

Danielle H.

Married on 09/16/2023

Best day of our lived!

My husband and I cannot say enough good things about our wedding experience with the Dibbles Inn! From beginning to end our amazing wedding coordinator Denise and the rest of the staff (Jamie the DJ, Jamie and Ericka the Bartenders, Mary the Florist, and Joanne and Elizabeth) walked us through the planning process step by step. It was perfect and Denise was there to answer every question at any time and execute the vision we had hoped for. We highly recommend Dave's team at The Dibbles Inn!

Katie C.

Married on 08/25/2023

The Cannery

Brittney was our coordinator for our wedding and she was absolutely amazing. She was attentive, great with communication and calmed my nerves. She went above and beyond for myself, husband and all of our family. She made our day go as smooth as possible and we got to smile and enjoy our day. The rest of the staff at Dibbles in was just as great.

Ashley C.

Married on 08/18/2023

Absolutely amazing

Everything about this venue is amazing. They handle everything from start to finish. We met with Dave a year ago, he explained everything in detail, gave us a folder, went over available dates. We visited a couple barns before this venue and the cannery was much much nicer. After the initial shock of price (and once you sit down and factor in what's included it's actually cheaper here without the hassle and worry) they even give you a food tasting!
It rained on our wedding but Brittany was amazing, always responded quickly, even helped us with some things we probably should've done ourself like decorating our baby wagon 🤣
The food is good, cake was good and I didn't have to stress at all!

Jenna S.

Married on 08/11/2023

Spectacular

We were so pleased with The Gatsby! The food was raved about by all and the venue was perfect as well as the bridal suite. Brittany was awesome! She was attentive to detail and responsive to any messages/concerns/questions. She nailed the whole day for us!

Jasmine G.

Married on 07/29/2023

Better than our expectations

We had our wedding in The Mason Jar. Our wedding coordinator, Michelle P was excellent, very responsible and punctual. Our servers, bartender and Dj were amazing as well. Our wedding was a dream come true, despite the rainy weather, decorations, flowers and the organization were over the top. All of our guests were very happy and had a blast.

Valerie S.

Married on 07/28/2023

Amazingggg!!

Dibbles was amazing to work with from start to finish! They were extremely accommodating, professional and went above and beyond in all aspects. Brittany had such an amazing attention to detail and assurance that you could trust her to make your day exactly how you envisioned and she did just that! We have had countless compliments from our guest on the venue and staff and just all around best wedding they've been to. Would highly recommend!!

Kamara

Married on 07/15/2023

Our wedding coordinator experience with Brittany !

Brittany our day of coordinator was amazing !! She responded fast was always on top of things . And did her best to make our night the best it could be . She sent me photos of the set up as i was in the bridal suite getting ready. She genuinely cares about your day . She also works in the flower shop with Marry at dibbles. And wow beautiful. Above and beyond what we where expecting. She's definitely not a person that just shows up to work to get paid. She actually cares about her work and gives it her all !!

Jenna S.

Married on 07/14/2023

Best choice for your special day

Say I Do Events has it all figured out! After booking with them in July for this coming July, their team has been working hard to schedule, coordinate and provide us with literally everything we need. They walk you through every single thing making the process so painless. David is responsive and organized and his amazing team really makes such a stressful and demanding event, easy and enjoyable! We can't wait for our wedding day.

Amanda L.

Married on 06/30/2023

Brittany Coleman/wedding planner.

Working with Brittany was a pleasure! She was patient, responsive and went above and beyond to make sure our day went smoothly. Working with the venue overall can be a bit chaotic in the beginning but once they set you up with your wedding planner it all ended up just fine. Thank you Brittany, Mary, Chef Ron, Deaf Geoff DJ, Samantha (cake) and Ray Alvarez Photography! We truly had a magical day. ♥️

+ 3

photos

Alaina C.

Married on 06/24/2023

Our wedding experience

We had our wedding on June 24th 2023 at The Cannery. Our wedding coordinator was Brittany Coleman and she was a gem to work with! She was so attentive and helpful through whole experience. Anything we needed she was there for us and she is the absolute sweetest! Thank you for making our day magical!!!

Koralynn Q.

Married on 06/23/2023

Wonderful venue, Gorgeous location

We had a beautiful night at this beautiful venue. My wedding coordinator, Brittany, was so accommodating and very helpful from start to finish. We had a lot of kids in our wedding party and all went smooth because of her coordination and planning. She was sweet, warm, and welcoming to everyone!

Melinda M.

Married on 06/23/2023

Well planned and executed

We had our tasting this evening. It was a wonderfully planned and executed event. 4 courses of endless, delicious food to taste. The staff are so easy to work with and helpful the whole way. I can't wait for our wedding day!

Amanda

Married on 06/17/2023

Had a great and beautiful experience

Had my wedding this past Saturday June 17, 2023 at the Apple Orchard and it was all I could have asked for! My wedding planner Brittany was very responsive during the planning process and made sure my wedding was beautiful . All the staff were very friendly !

Nichelle K.

Married on 06/10/2023

6/9/23- A Day to Remember

We got married at the Apple Orchard Lodge and the day was an absolute dream. Even though it was down pouring during our ceremony, we were quickly pivoted to the creekside ceremony space which was also beautiful. We were in constant communication with our coordinator Brittney, who was absolutely amazing and made sure I had everything needed to have a wonderful day, from setting up the bridal suite to giving me a safety pin to fix my broken bustle. She had everything so well organized and under control. Everyone loved the food, the atmosphere, and the flow of the day, and it was the best day of our lives thus far! Thank you Dave and Brittney for setting us up for success on the first day of the rest of our lives 💚

Kaleigh

Married on 06/02/2023

A great day!!!

Monica was literally amazing. She accommodated every one of my requests and if there were any problems- I didn't know about them! So happy!

Taylor P.

Married on 05/20/2023

5/20/2023 - The Cannery

We absolutely loved our wedding at the Cannery. Everything was perfect. Our wedding planner, Brittany, was very attentive and even sent pictures of the set up to me the day before our wedding. We moved our ceremony inside due to rain concerns and it was absolutely gorgeous. The food was great. The DJ was great. The dessert was amazing. The flowers were perfect.

+ 8

photos

Emily M.

Married on 05/12/2023

AMAZING wedding venue.

I don't have enough positive things to say about our whole experience at the cannery. From start to finish they made the wedding planning process beyond easy and not once did we stress. Our planner Brittany was amazing, extremely helpful and was always a text away with any questions. The day of Brittany made sure everything ran smooth and had items boxed up I wouldn't have even thought about. I would recommend this venue to every future bride and groom !!

Sydney A.

Married on 05/06/2023

The Cannery - Coordinator Brittany

Our coordinator, Brittany was amazing! She was so helpful and helped us get the perfect day we envisioned. She was extremely flexible with meeting times and very responsive even after hours. She truly made our wedding planning process much easier!
We were a little weary when booking with this venue due to previous reviews, but she definitely exceeded our expectations. The Owner can be difficult at times, but the staff does a great job of communicating with him so the couple does not have to.
Are you interested?
Send a message