175 Reviews
Recommended by 100% of couples
Quality of service

5 out of 5 rating

Average response time

5 out of 5 rating

Professionalism

5 out of 5 rating

Value

5 out of 5 rating

Flexibility

5 out of 5 rating
9 User photos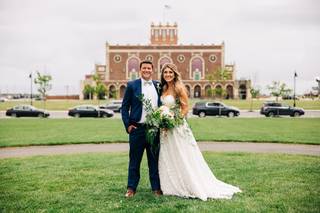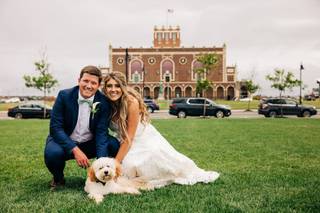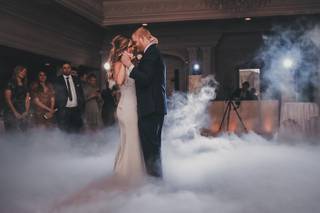 + 5

photos
Alyssa F.

Married on 09/17/2022

Professional service, excellent experience!

Jose and his team at Delia Studios are fantastic! They are prompt, professional, warm, and produce high quality work. Jose took the time to really work with us so that our final product was exactly what we hoped for. We also used the drone footage in our package which was a great addition.

Stephanie S.

Married on 08/27/2022

All around fantastic!! Easy to work with, GREAT quality work and so reasonably priced!

So many great things to say about Delia Studios! They are so easy to work with- very quick to respond to any questions, very organized, and are so reasonably priced. They offer everything we wanted in a wedding package (including a Drone) and working with Jose was a pleasure. Our wedding video is amazing and we couldn't be happier that we chose Delia Studios to film our special day :)

Kaila S.

Married on 08/19/2022

Absolutely amazing!

Jose and his team are great! He captured our wedding day so beautifully and we cannot be more happy with how our video turned out. He was a pleasure to work with!

Are you interested?

Send a message

6A3Fb35B674B4C3A1978Da2A495B411Eba2Fc3C0

Married on 06/23/2022

Incredible

We could not have been happier with the final product! The production quality and artistic eyes they created both our long and short video felt like we were watching a movie of the most incredible love story! They truly captured the feeling of our wedding and made sure to include all of our people and big moments. We loved working with them, they were communicative, kind, and fun to be around!
Thank you so much Delia studios!!! https://vimeo.com/739497386

Christine T.

Married on 06/10/2022

10/10!!! a MUST book vendor!

Jose and team were amazing to work with! They made the stressful process, of planning a wedding and booking vendors, a breeze. We are so in love with our highlight video - they truly captured every moment in the most beautiful way. I have already recommended to multiple couples planning their wedding and they all have the same amazing feedbakc! You are in good hands with Delia! Thank you soooo much!

Daniella

Married on 04/29/2022

Best videographer ever!!!

Where do I begin?! Delia Studios was amazing!! From the start of our wedding, they were on top of everything. They made sure to get every angle, every detail, and capture every special moment. Our videographers were Pil and Francis and they were just amazing in every way! Almost a month later, and our family and friends are still talking about how great they were. The video was everything we wanted, and I highly recommend using Delia Studios!! Thank you guys so much for being part of our special day!!!

Megan

Married on 12/11/2021

Best Videographer!

Jose and the Delia Studios team were awesome to work with! From day one they were extremely easy to talk with and plan out our special day. The final product of our highlight/fill film was better than words can say!! It's like I was reliving our best day all over again every time I watch it!! Highly recommend Jose and his team, they are one of the best around!!!

Bianca F.

Married on 11/26/2021

Wonderful experience with Delia Studios

Jose and the team at Delia Studios were absolutely wonderful! They made everything so easy and we love having our beautiful video to look back on our wedding day! Thank you for everything!

Michael G.

Married on 11/13/2021

Above and Beyond

Delia studios was amazing and went above and beyond for us. They made us feel so comfortable for two people that are camera shy. They were patient and also made the whole process fun. The video was everything we could ever ask for. It captured every part of the wedding and watching it makes us feel like we are reliving the night. Wedding planning is stressful so if you want to take some stress off of yourself go with these guys.

Kristen M.

Married on 10/30/2021

Highly recommend!

Jose is so kind, responsive, professional and talented! We are so happy with our beautiful videos from our wedding and highly recommend hiring Delia Studios! Such a pleasure to work with and absolutely beautiful memories captured from our most special day that we will cherish forever!

Jeanette B.

Married on 10/23/2021

Couldn't Be Happier!

We are so lucky to have worked with Jose and his team for our wedding. They were the epitome of professionalism, and knew exactly what moments to capture throughout our big day. We can't recommend Delia Studios highly enough, and are so lucky we have amazing videos to go back and watch to relive our wedding day over and over again!

Melissa G.

Married on 10/22/2021

Perfection at it finest

Jose and his assistant were everything we didn't know we needed! They are beyond professional and captured every single moment of the day!

The professionalism from the whole Delia studios team is unmatched! If your looking for beautiful work and perfection look no further!

They helped make our day picture perfect !

Lauren D.

Married on 10/22/2021

Amazing!

I couldn't have asked for a better wedding photographer than Delia Studios. Their team was amazing from start to finish. Incredibly professional, talented, and overall a joy to have on my wedding day. The video they created was something we will cherish forever. Additionally, the raw footage had us laughing and reliving some of the raw moments of the day.

Do not hesitate to book Delia ASAP for your upcoming wedding, you won't regret it!

Catherine G.

Married on 08/26/2021

Amazing professionals that put a lot of love into their work

Working with Delia Studios was nothing short of amazing. They put a lot of effort and love into what they do and it shows in their work. There were a few things my husband and I wanted to change on our video and Jose was more than happy to make any adjustments we wanted, in a very short amount of time! If you're looking for a videographer for your big day, stop looking and book with Delia studios. You won't regret it !

Stephanie A.

Married on 08/07/2021

A Must Have!

At the start of wedding planning my husband and I were not going to hire a videographer. However, when we made the decision we wanted to add videography and saw the BEAUTIFUL trailers that Delia Studios had online, I knew I needed to reach out. Delia Studios is a preferred vendor of our wedding photographer so going into the phone consultation I knew Jose would not disappoint. He was thorough, professional, and eased my concerns of being videotaped all day! Jose and his second videographer were fantastic on the day of our wedding. They were on-time and jumped right in to get footage of what we were doing with our photographer at the time. They made sure to find the time to also capture the details of our wedding and the special moments that could never be recreated.

We received our video faster than promised in our contract which was unbelievable being a bride in 2021! The highlight video and the feature video are beyond words amazing! I'm obsessed with my highlight video. Delia Studios found all the most perfect moments and audio clips to put together to truly bring us right back to our day. The feature video is just right for what we wanted - an edit of all the most important moments of our day! We just received our harddrive with all the raw footage as well.

I'm so thankful we changed our mind and added videography to our wedding day! Thank you so much for capturing the best day of our lives and making us excited to relive the day over and over since we can't actually do it all again!

Sarah C.

Married on 07/03/2021

Great Experience!

We had the best time working with Jose and his team! He was consistent and so easy to work with. Our wedding was rescheduled multiple times due to COVID 19 and Jose was there to help us along each decision made. He made sure that our day was beyond special and answered any and all questions. Jose and his team worked seamlessly with our photographers, which was something that was so important to me! I highly suggest booking with Delia Studios!

Nicole B.

Married on 06/12/2021

And They Lived Happily Ever After

Jose and his team captured our rustic Disney-themed wedding beautifully! They were a blast to work with, like long-time friends! Super creative, professional, and dedicated to their work, they made our special day so much fun. If you're debating whether to spend the extra money on a videographer, DO IT! I'm so happy we did! Have Delia Studios capture your day for videos that will last a lifetime :)

Jaclyn A.

Married on 06/05/2021

Book Delia now!!

My sister used Delia Studios for her wedding, and shortly after getting engaged I did the same - we were absolutely blown away by her wedding video and couldn't stop talking about how wonderful the whole Delia team was the day of her wedding. My wedding day was no different. Jose and his team are so friendly, easygoing and delightful to work with. Leading up to the wedding Jose was professional and kept in contact with us so we were clear on our plan for the day. We absolutely love the wedding videos, and they were delivered to us shortly after our special day to share with our friends and family. Can't recommend them enough!

Catherine

Married on 05/15/2021

Amazing work & great to work with!

One of the biggest stressors for us was finding a good videographer to capture our big day. I heard horror stories from friends about unprofessional videographers that make such an important memory slightly unpleasant. So I felt a lot of pressure when looking for someone who I could trust to make an already stressful day, a lot less stressful & who I knew would be able to perfectly capture our special day. I can 100% say that we found that and more with Delia Studios! Since the first moment we spoke with Jose about our thoughts & worries he was able to calm any concerns, offer suggestions & answer every question we had. It was refreshing to encounter someone who genuinely wanted to help us in calming our worries, especially when planning under the circumstances of a pandemic. They were readily available & very understanding with any last minute changes that came up during this time, making things a lot easier on us during an already stressful time. The videographers were such a pleasure to work with on our wedding day! They gave great direction & encouragement when capturing their footage. Most importantly, they were able to blend in the background when necessary in order to capture the authenticity of our wedding day. We are beyond happy with the final product of their work! We can look at our wedding video years down the line and we can relive our special day with a smile thanks to Delia Studios. We highly recommend them! They are professional, readily available & great to work with on your special day.

Marisa R.

Married on 05/15/2021

Book Delia Studios !!

My fiancé and I first met Jose in 2018, we knew right then and there we needed him to be our videographer. He is so professional and truly loves what he does. Throughout covid, Jose was so incredibly helpful, responsive and so easy to work with. On our wedding day, you would've had no idea Jose and his assistant were present. I cannot tell you how many wedding I have been to where cameras are in your face and so obvious, Jose and his assistant were so discreet, I had multiple guests, including my brother say, 'you had no idea they were there, they did not interfere whatsoever.' My husband and I got our video previews yesterday and we were absolutely blown away. The quality, the clarity, the angles, just stunning, absolutely stunning. We are so grateful to have had Jose and Delia Studios capture our wedding. Book Delia Studios, you will NOT be disappointed!

Grace F.

Married on 05/08/2021

Most stunning wedding video!

Jose and his team of videographers were so friendly and professional from start to finish! They were attentive to our video goals, what portions of the day we wanted highlighted, and our favorite music choices. They arrived right on time on our wedding day, and were with us from start to finish - while keeping a low profile ! I'd absolutely recommend Jose and Delia Studios for your wedding day! They captured our day so beautifully, and we'll cherish our videos forever :)

Ashley

Married on 11/05/2020

One of the best decisions we made!

Initially we decided against videography for our wedding because we knew we had to cut cost somewhere. Someone mentioned to me that you'll always have beautiful pictures of your wedding day but nothing can replace those live videos you'll watch for years especially when love ones pass. If i can give any advice to future brides, book the videographer, save the extra money and whatever you do, record the day. Jose came highly recommended to us by family members who are in the wedding industry and our photographer. From our very first phone call it felt like we knew Jose for years. Jose and his team were reliable and their work is incredible! We received a digital link to our video very quickly and we are amazed. Its been two weeks since the wedding and there hasn't been a day we watch it with dry eyes.

Thank you to Jose and his team for giving us a video that will last a lifetime!

Erin B.

Married on 10/31/2020

Book them!

Delia Studios, and specifically Carlos, were incredible to work with. We had contemplated not having a videographer, but after some pushing from my mom realized we'd regret it. Carlos made things easy during the lead up to our wedding. On the big day he and his team were discreet when needed, but also prompted us to do certain things / pose certain ways / walk together over here, to get shots that he knew would look amazing. We appreciated him taking charge to get what he wanted. After receiving our videos back, we were a little hesitant to watch -- only because seeing yourselves on screen can be cringey. But, we were blown away by how amazing it ended up being. I know we will go back and watch the video many times. We also added drone footage which was incredibly worth it, as it added so much depth. All in all -- we highly recommend Delia Studios for your wedding video. Best decision we made.

Arianna

Married on 10/18/2020

We loved working with Jose and his team. On the wedding day, they were amazing and great. The editing process was so quick and easy.

Highly recommend Delia. We love our wedding video and highlight film. They have an amazing team!

Victoria Z.

Married on 10/17/2020

Amazing Wedding Videos!

Jose and his team were nothing short of amazing before, during, and after our wedding. We just received our wedding videos and were blown away. It is amazing to see how the team was able to combine clips from throughout the day, into an amazing feature video. All our important moments, guests, memories, and much more were all captured. You will not be disappointed working with the Delia Studios team!!

Are you interested?
Send a message