Reviews
5.0 out of 5 rating
Quality of service

5 out of 5 rating

Average response time

5 out of 5 rating

Professionalism

5 out of 5 rating

Value

5 out of 5 rating

Flexibility

5 out of 5 rating
100%
Recommended by couples
75 User photos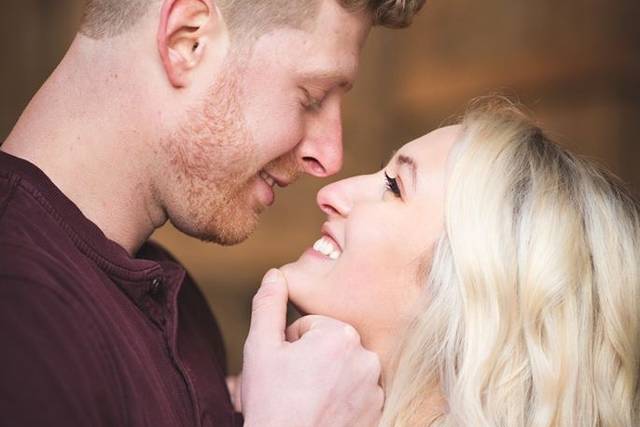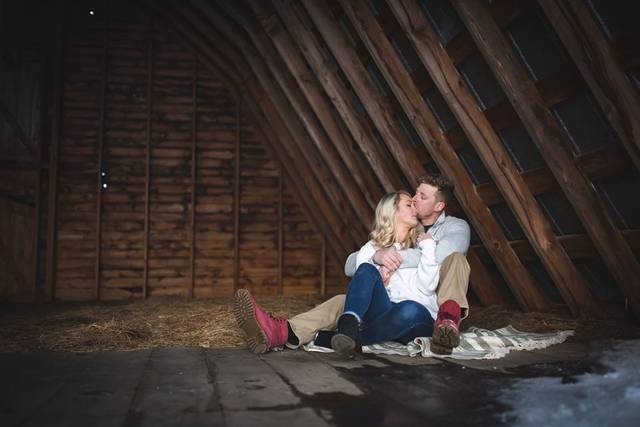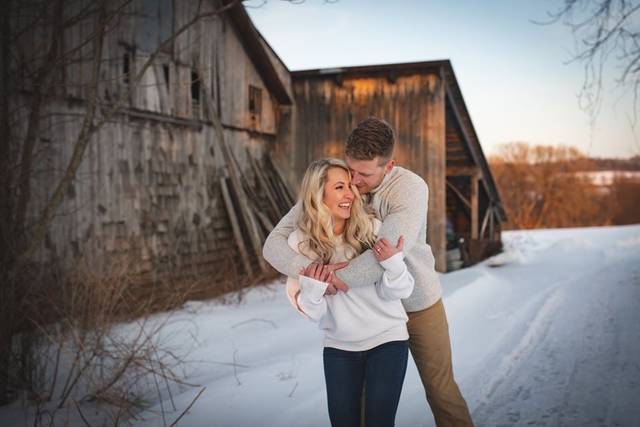 + 71

photos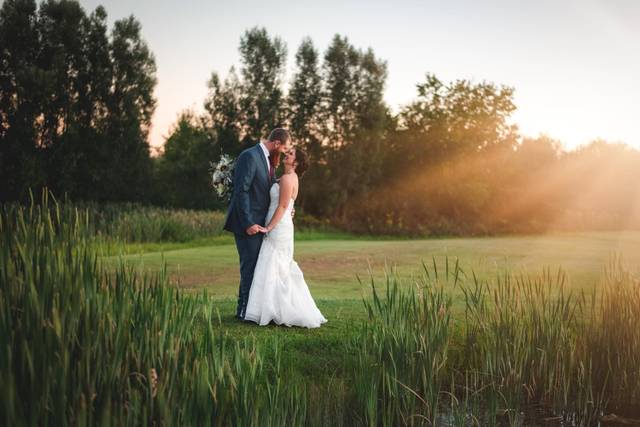 Liz R.

Married on 08/04/2023

Amazing Experience and Beautiful Photos

Kelly is truly one of the bests. We were so lucky she did our engagement photos. She makes you feel comfortable and you can tell she really loves her job. She is joyful and beautifully styles your pictures. My family and friends are so impressed with her work! Everything came out perfect and I have never looked better. I highly recommend her.

Sarah B.

Married on 09/24/2022

The Absolute Best!!!

I can easily say that choosing Kelley as our photographer was the absolute BEST decision my husband and I made for our wedding. She is an absolute mastermind behind the camera and along with that, she made us feel so comfortable and hyped us up during our engagement shoot as well as during our wedding day. She is professional, easy to work with, and overall just a sweet human being. She even bustled my dress for me the day of our wedding! Her work truly speaks for itself. I would absolutely recommend her to EVERYONE. Thank you Kelley!!

Nikki S.

Married on 09/18/2021

Absolutely amazed at her work!

Kelley is AMAZING to work with and we only had our engagement session so far! She was so friendly and really made all mine and my fiancé's nerves of being photographed go away! We couldn't be happier with her work and we CANT wait to have her be apart of capturing our wedding day! 10/10 would recommend her for any photography needs!

Are you interested?

Send a message

Jessica D.

Married on 09/19/2020

Kelley is amazing!

She's more than just a photographer! My dress had a thing on the inside that you could lace up to make it stay up, but also had a zipper. So for all of my alterations I always just zipped it up. Nobody knew how to lace it up, and Kelley stepped right up to the plate and helped with that. She makes sure you get every photo on your list! Both of our parents are divorced and most of them remarried, so BIIIIIG family with a lot of pictures. She also makes you super comfortable! She blew our mind with our engagement pictures, and she posted a sneak peak of our wedding and I'm already in love and can't wait to see the rest! She is a sweetheart and has been great to work with.

Patrick B.

Married on 07/10/2020

Everything that we could have asked for and more!

Kelley is a pro, there is really no better way to explain it. She is thorough and well planned, has great vision, the right temperament to deal with a bunch of rowdy bridesmaids and groomsmen, and her photos always come out gorgeous. We have used her multiple times in the past for other projects, so when it came to the decision for the big day she was the clear choice. We recommend her to all of our friends and family!

+ 4

photos

Amanda G.

Married on 05/30/2020

Wedding & Engagement Pictures

Kelley is truly a rare gem. We were so fortunate to have her beautifully captured our engagement and wedding day. Her flexibility and genuine down to earth approach was beyond what we expected. Her coaching and encouragement made the experience, not only comfortable but so fun and memorable 💓

Amanda L.

Married on 10/26/2019

BOOK NOW - simply the best!

Kelley is AMAZING. She is such a warm friendly person and knows how to give direction in order to get the best photo. If you are looking for someone to take photos, look no further - for the VERY reasonable price of what she asks, you not only get great photos, you get someone who, by the end of the wedding, feels like a close friend.

Kayla

Married on 09/21/2019

Amazing in every way!

Kelley is amazing at what she does! My husband and I had a giant wedding party- total of 22 which included 4 littles ones. She was able to get all 22 people smiling in pictures that we will cherish for a lifetime. Kelley was so easy to work with during both our engagement pictures and our wedding day. She was able to capture the most memorable moments!

Mary B.

Married on 09/14/2019

Fantastic!

Working with a bride & groom who don't particularly like their photo taken Kelley really did an amazing job working with us. Even with the threat of rain she reassured me that things would work out great.
Not only did she get amazing shots but they all printed beautifully. She truly loves what she does & it shows. As professional as she is she is also very personable & sweet.
Kelley was also the only photographer willing to book for a couple hours (for our ceremony) without charging for a full day.

Cody P.

Married on 08/11/2019

Fantastic!

Kelly made our wedding, the photos were priceless and she traveled 2 hours away for us! She's the best!

Jessica

Married on 08/10/2019

Engagement session

She was fantastic! She did our engagement photos and three years later she is doing our wedding this August! Couldn't go with anyone else, the quality is insanely good! She's so friendly and makes you feel 100% comfortable!

Alicia J.

Married on 06/22/2019

Absolutely Amazing

Kelley was by far the best photographer, planner and overall life of the party. She helped make the day go by without a hitch. Truly an amazing experience.

Sarah

Married on 10/20/2018

Kelley is amazing!

Our photographer has done our engagement, wedding, family, maternity and newborn pictures! We love working with her. Not only are the pictures beautiful, but she makes it so easy to feel comfortable having pictures taken. Working with Kelley amazing. And her turn around time is great!!! Our pictures are treasures of special memories that we will have forever.

+ 4

photos

Amy

Married on 09/21/2018

An amazing photographer, who gives great guidance, and is a pleasure to work with.

Kelley was the perfect photographer to help capture our happily ever after. From the salon all the way to the reception, she was there with her artistic eye, helping save our memories forever. You would be lucky to have her as your wedding photographer!

+ 7

photos

Christina

Married on 09/08/2018

Kelley was amazing in every way! From our engagement photos to our wedding. She was amazing and definitely would recommend her.

Steph

Married on 09/07/2018

More than just a photographer!

We've used Kelley for all of our family pictures for years so when it came time to book our wedding photographer we didn't even think twice about it. Kelley took her time to get great pictures of my grumpy toddler and made sure she got some of the shenanigans of the groomsmen.
Kelley knew the types of pictures I wanted from my pinterest page, making it one less thing I had to remember the day of. Along with helping me make the schedule for the day from what time we needed to be ready by to the time we should be walking into the reception.
Kelley was so much more than just our photographer for the day and she was the reason most of my day was stress free. I couldn't recommend her more!

Alyssa

Married on 08/17/2018

Kelley is absolutely amazing! Upon a glowing recommendation from the manager for our venue, we hired Kelley to be our photographer for our engagement photos and wedding day. During our engagement photo session my husband and I were quite nervous, neither of us really ever having professional photos done and feeling very awkward about having to pose. Kelley was so patient and helpful and overall so sweet through the entire process, her attention to detail is impeccable and she really has an amazing eye for beautiful photos. She posed us so we didn't have to stress about looking goofy, hitting all the poses I had sent her as ideas from a pinterest. She will make sure you're standing correctly, will fix your hair if its out of place and coached us through the whole thing. We got the engagement photos back super quick! We were just married 8/17 so we haven't gotten the wedding pictures back yet but there's no sense in waiting to review when I KNOW they are going to be amazing. Throughout the whole night, every time I would notice something exciting, cute, etc Kelley would already be there taking pictures, she was so on top of everything! It rained on our wedding day but we made the most of it and still got all of the formal pictures I wanted before the downpour started. I just cant say enough good things about Kelley, she has a way about her that just makes you so comfortable. When we begin our family, I know exactly who I'm calling for maternity and first baby pictures (; Kelley, thank you again so much, we can't wait to see the photos from the happiest night of our lives <3
-Mr & Mrs Lewis

Veronica S.

Married on 07/28/2018

Above and beyond

Kelly did not disappoint with our wedding photos! She was organized, professional, and our pictures are amazing! We receive compliments on our photos on a regular basis! She arrived early and stayed late. She got to know our families and friends and that made our pictures truly coming to life. I would recommend her a 1,000 times over and cannot wait to use her skills in the future for the next big chapter in our lives.

Michelle

Married on 06/23/2018

All Around Wonderful!

Kelley is wonderful to work with! She was very attentive to what we wanted and worked well with us for our non traditional wedding. I've even had some family pictures done by her too. She has the most original and cutest props! Would definitely recommend her to anyone for any type of photography!

+ 2

photos

Nicole

Married on 06/02/2018

The best photographer I've ever worked with

I first found Kelley through an online search for engraftment photos, and after the first few minutes of our engagement session- we were in love with her. My husband is very hard to work with and definitely not photogenic but Kelley was great with him! We booked her right away for our wedding, and she was absolutely the best on our wedding day with great ideas, tons of candid shots, worked so well with our families and was super helpful the day of as well. Kelley made our wedding dreams come true, even on a day with 80% humidity while I was in a ballgown.

Erin B.

Married on 06/01/2018

Made my nontraditional wedding...beautiful.

Kelley is a former student of mine that always showed passion and commitment to everything that she did. It was an easy decision to have her photograph my wedding. She made my very nontraditional wedding, special and beautiful. We were in a very small location on a very cold day and she made it all amazing. Kelley was so wonderful that we had her photograph our newborn when she arrived.

Cory A.

Married on 05/05/2018

Very easy to work with, reasonable prices, professionalisms !!! Highly recommended !!! Thank you !!!

Very easy to work with, reasonable prices, professionalisms !!! Highly recommended !!! Thank you !!!

Kelliann C.

Married on 01/13/2018

Absolutely the best!

Kelley photographed my sisters wedding and I immediately clicked with her. So, when I got engaged, I couldn't think of anyone else I'd rather have to photograph my own wedding. She is one of the sweetest, sternest boss ladies I have ever met! She is very professional, but down to earth at the same time. Kelley knows how to calm your nerves on one of the most important (nerve-racking) days of your life. She is exceptional! I recommend her to everyone I know who needs a photographer for anything! Kelley is absolutely the best!

Anthony C.

Married on 01/13/2018

Perfect from start to finish

I couldn't be more pleased with the choice to go with cottonwood studios. Kelley Is a true professional. She's fun and brings a great energy with her yet still controls the room and keeps everyone in order. She made our wedding day go smooth and kept us on schedule. Her photos turned out unbelievable. Not to mention the presentation. I can't say enough about our choice to go with cottonwood studios. This is a no brainer!

Gina D.

Married on 11/04/2017

Out of this world

Kelley Marie Orts I worked with you and have known you for 11 years and you have always amazed me. You capture the moment always and showcase the love, joy, excitement in your works of art. You take the stress out of the day to let the couples enjoy their day. You have the uncanny ability to capture a moment in time. I am honored to know you.
Are you interested?
Send a message