21 Reviews
Recommended by 92% of couples
Quality of service

4.8 out of 5 rating

Average response time

4.4 out of 5 rating

Professionalism

4.6 out of 5 rating

Value

4.7 out of 5 rating

Flexibility

4.5 out of 5 rating
Awards
5 User photos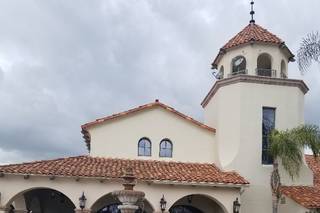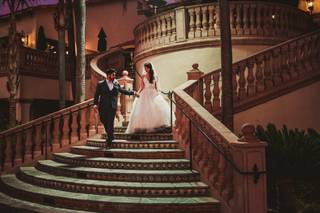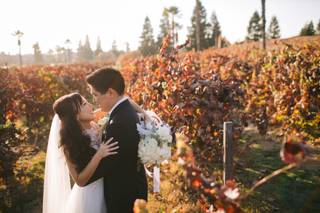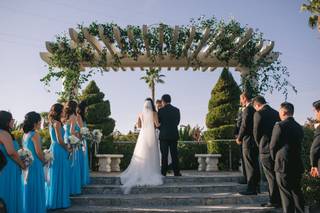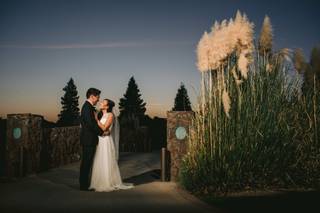 Sophia

Married on 06/24/2021

Smooth & Informative

My fiancé was so tired of looking for venues. We immediately fell in love with Copper River and the greenery. I envisioned a venue that had a lot of greenery with a romantic vibe. This venue has a lot of openness and that was what sealed the deal for us. Craig is very helpful and is very quick in responding to any questions we have had. I would highly recommend this place for a wedding venue if you are looking!

Daissy M.

Married on 07/13/2019

Copper River Country Club

Planning on having my wedding at Copper River Country Club this July. So far everything has been going smoothly.

Brianne S.

Married on 11/03/2018

Excellent service with excellent staff!

We live in Orange County but all of our family is in Fresno so finding a venue that was accommodating to our needs seemed like it would be a nightmare. Everyone at Copper River were amazing with our every need. They were incredibly attentive and were willing to bend their times for us when we were in town. Craig really made the logistics and planning smooth for us, Pebbles was on top of everything on our big day, and the entire staff was just so kind and never made anything feel like it was over the top. We really don't know how we would have gotten everything done without them! Thank you again to everyone!

Are you interested?

Send a message

Ashley

Married on 10/27/2018

Outstanding and easy to work with

We got married at Copper River Country Club October 2018. If we had to do it all again, we would choose Copper River again without a second thought. We moved to Southern California shortly after getting engaged and everyone at Copper River made long-distance planning really easy. What we liked about Copper river is that they fit our guest list, had their own chef, tables, chairs, linens, etc so we did not have to interview more vendors. Their chef is great and the food at the wedding was amazing. We got a lot of compliments on the food.

As far as communication, everything was smooth even with a change in staff. We started the process with Heather (who was great), and when she left, Craig (who was excellent) picked everything up where she left off. Pebbles, the day of coordinator was amazing. About a month before, she organized a timeline and started contacting vendors so we didn't have to worry about anything on the wedding day. She made sure the day ran smoothly and kept everything according to schedule. I do not think I've been to a more organized and on-time wedding. When we arrived, Pebbles made sure we had nothing to worry or stress about.

The venue is beautiful. We had the pretty autumn colors on the grape vines behind Alicante Park for the ceremony. There are also a lot of beautiful places to take photos around the country club.

Thank you Copper River for making our wedding day the best it could be!

Cynthia

Married on 10/19/2018

The Most Perfect Venue for your Most Memorable Day

Copper River Country Club is the epitome of a perfect wedding venue! From the exquisite locations that will be captured in pictures and videos to the delicious food to the incredible staff, a wedding at Copper River will only make your wedding day more perfect! It doesn't matter how beautiful a location is, if your interactions - which will be numerous- with the staff is difficult it will underscore this special time with negativity. I cannot applaud our experience loudly enough with Craig who is the Event Manager. A true professional, his expertise in hospitality was experienced with EVERY interaction! His prompt responses to each and every inquiry was very much appreciated. Craig guided us in areas where we were unsure and worked tirelessly to ensure our wedding ceremony and reception were flawless. Pebbles, Copper River's "Day Of" coordinator worked closely with our wedding coordinator prior to and obviously on the day of the wedding to keep us exactly on schedule! November 10, 2018 is a day we will never forget due in large part to Copper River Country Club and all it provided to ensure The Most Perfect Day!!!

Lyn

Married on 03/24/2018

Had a wonderful time at our sons wedding. They did a fantastic job at making sure everything ran smoothly. It was beautiful. Thank you

Meredith

Married on 11/17/2017

Copper River is really great. I'm so glad I had my wedding there! Heather, Kendall, and Pebbles are the best!

copper river was great! my husband and I had our wedding reception there in the fall and 5 months later people are still raving about what a beautiful wedding it was! the staff is great and so easy to work with!

Copper River Country Club's reply:

Thank you so much for your review!

Marissa

Married on 03/06/2010

COPPER RIVER WAS AN AMAZING VENUE. YES, IT CAN BE A LITTLE PRICEY...BUT YOU DEFINATELY GET WHAT YOU PAY FOR. THE SERVICE WAS PHENOMINAL AND STAFF CATERED TO OUR EVERY NEED AND TO THE NEEDS OF OUR GUESTS. THE BAR MANAGER WAS VERY EASY TO WORK WITH REGARDING HOSTED/NON HOSTED BARS AND ALLOWED FOR SUBSITUTIONS OF CERTAIN ITEMS THAT DID NOT APPEAL TO MY PALATE. THE SITE WAS STUNNING AND EVERYTHING WENT OFF WITHOUT A HITCH THANKS TO ALL THE LOVELY FOLKS THERE. I WOULD TELL IT LIKE IT IS IF THERE HAD BEEN ANYTHING TO COMPLAIN ABOUT. BEAUTIFUL VIEWS, AMAZING FOOD, EXEMPLARY STAFF....WHAT ELSE IS THERE?

Bill

Married on 01/06/2018

We had an EXCELLENT experience at Copper River! The staff is EXTREMELY friendly and professional. We always felt like they had our best interest at heart even when we were trying to keep our costs as low as possible. We shopped a lot of venues and we are SO GLAD we went with Copper River. If you want a large venue with exceptional food, exceptional service, and beautiful surroundings you will be very happy there!

Morgan

Married on 10/07/2017

Venue is beautiful and the wedding planner that they provide is amazing. She made the day go so unbelievably smooth and we didn't have a worry. Whole staff is very helpful and friendly. Definitely recommend this place to anyone.

Julia

Married on 10/15/2016

Copper River is an amazing venue! The staff is more than accomadating and our wedding day was BEAUTIFUL! We received so many compliments after the fact as to how beautiful our special day was and how wonderful the food was.

Ashley

Married on 08/08/2008

We had an amazing time at Copper River. We loved the service and working with Heather Pipken, event coordinator, was wonderful. Great food, service, and beautiful location.

Alyssa

Married on 10/24/2021

Very big property but there are a few things I was not fond of

Very big property, I just did not like how everything was too spread out, the ballroom was inside, ugly , it needs to be updated. The carpet was green gold and brown, with a very old painting on the wall. Not what I was looking for.

Copper River Country Club's reply:

Alyssa I am so sorry to hear that you were not pleased with your site visit here at Copper River and would have hoped you would have shared some of your feedback during the site visit. We wish you the best in your search for a location for your Wedding and Reception.

Joni J.

Married on 03/02/2019

Excellent Wedding Reception Venue

Great location for reception: access to freeway with beautiful views of golf course and sunset (which make a great back drop for pics). The staff is very good; Craig, banquet manager, is great; and Pebbles, their event coordinator, is excellent! Food is delicious (we had chicken Marsala, mashed potatoes and spring vegies) with gluten and dairy free options available, not to mention very reasonable. Large dining area inside with big dance floor and beautiful patio area with chairs, tables and fire pit overlooking golf course right outside dining area doors. The bar area is very cozy with lit double-sided fireplace. All our guests loved it! Would highly recommend Copper River for wedding reception any time of the year!

Jessie

Married on 06/15/2018

I could not have been happier with the selection of this venue for my wedding. Not only is the place beautiful, but the service was seamless. Many of my guests commended the food and bar service. Pebbles, the onsite coordinator, was wonderful in making things run as smoothly as possible on our wedding day. It was an amazing night that my husband and I still reminisce about!

Copper River Country Club's reply:

Thank you so much for your review Jessie!

Nancy

Married on 09/02/2017

My Husband and I got married at Copper River Country Club. It was without a doubt the best part of the planning process. On the day of the wedding, the staff was 100% flawless. I have zero complaints whatsoever. Pebbles our Coordinator was AMAZING! I can honestly say that our wedding went as planned mostly because of Pebbles help. The food was excellent, and everyone talked about how beautiful the venue was. Thank you so much, Copper River Country club for being amazing. If you want everything to go well on your day pick Copper River Country Club as your place! I will be recommending this location and this staff for several years to come.

Kalyn

Married on 12/09/2017

Everything was perfect, other than the security. A center piece was stolen and nobody stopped someone from taking it. I owed our flower lady $300.

Marisela

Married on 05/30/2010

We have gone to a couple of weddings here and everything is great except the food. The scenery, the service the staff, everyone is great, but their food is only ok. The chicken was dry, the waiters took a long time to serve so by the time we got it it was not as hot as it should have been. It's a great place and we almost got married there, but the food ruined it for us.

Deidra

Married on 04/14/2018

I didn't even know Pebbles was employed by Copper River still. After telling Heather I had my own coordinator the day before my wedding Pebbles was calling my vendors as well as my coordinator there was definitely some confusion and I never saw or spoke to Heather again.
All in all Pebbles saved the day and my coordinator was so grateful to get answers from her that she was trying to get from Heather. I appreciate all Pebbles did and the reception ran flawless. I was also told that the gluten free option was a plate a vegetables only. For fifty dollars a plate a vegetables is ridiculous had I not asked over and over that's what my guests would have got. I only heard wonderful things about the wait staff. I felt like the money we spent was such a small scale to Copper River. It was almost like I was reminded over and over that there had been far more fancier events with way more guests done there and questions or concerns were brushed aside. I know my wedding wasn't the fanciest but the amount of money spent was a lot to my parents. I hope Pebbles is back she saved my experience.

Charise

Married on 08/17/2013

The only reason why I am not giving a much higher score is to having been handed to Wendy, the interim Banquet Manager. The former Banquet Manager, Heather notified me when I first signed the banquet contract that our event was to be handed to a capable and professional interim manager. We were incredibly disappointed with the great number of unanswered emails (this was a BIG problem for me due to planning my wedding from New York City), unanswered phone calls and my 'file' being lost multiple times by the Banquet Managers handling my event.

I give five stars to the Banquet Staff of Copper River CC for execution of fabulous food, delicious cocktails and perfectly chilled wine. The waitstaff was impeccable in the moving of plates and pouring of water and wine during the event. The chairs were set out for the ceremony as promised, everything was as I hoped would be except for waisting so much of my time corralling Wendy to actually look at my event and return emails. I did a brief amount of online research to find that on Trip Advisor Wendy as the Banquet Manager for the local Fresno Holiday Inn Hotel did not garner any better reviews than what I am giving her today. Again, the Copper River staff runs like a well oiled machine, they really need to get rid of this dud.


Are you interested?
Send a message