13 Reviews
Recommended by 94% of couples
Quality of service

4.5 out of 5 rating

Average response time

4.8 out of 5 rating

Professionalism

4.8 out of 5 rating

Value

4.7 out of 5 rating

Flexibility

4.8 out of 5 rating
14 User photos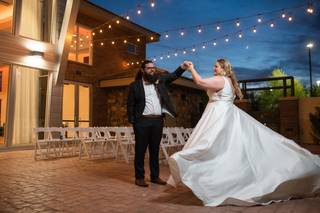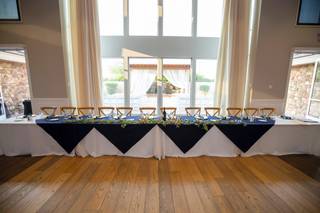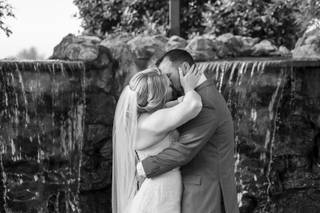 + 10

photos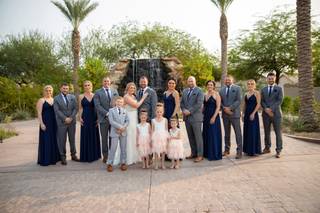 Kim N.

Married on 09/10/2022

Perfect venue!

Everything from the planning process to the big day was thorough and precise to our liking. The coordinator, DJ, food, even decorations was perfect. I love the spacious reception ball room and the modern look of the venue. We got a lot of compliments from our guests about how perfect the wedding was. Thank you so much for making it possible!

Felicia H.

Married on 08/28/2022

Absolutely amazing!!

Everything exceeded our expectations— from the food to the DJ to the decor! All of the staff was so kind and helpful, special shout outs to Ariel and Heaven and the kitchen staff! They made sure we had a good time and all of guests can't stop raving that's it's the best wedding they've ever been to!

Kellie G.

Married on 08/12/2022

Stop your search… the perfect wedding venue is here!

This should be THE venue for all future couples to use for their wedding day! To try and summarize how perfect the team is, here are a few shoutouts:
Ariel was the best day of coordinator a bride could ask for! She makes me want to have a wedding every year just so we can work together again.
Jesse was great at bar service! He executed perfect drinks every time and was extremely personable.
Aaron was incredible as a server! She made sure the wedding party/b+g was able to snack while preparing for the grand entrance, which was appreciated more than anyone could know, lol.
Emmalee and Haven were wonderful after Ariel's shift ended. They made sure to take care of us and were exceptional!
Chef Monica created an extraordinary array of food that makes me wish I could have dinner cooked by her and her team every night!
The included florist (Shelli @ In Bloom) and DJ (Mike @ Direct Sounds) were fabulous and made the day complete!
Mikayla was astounding and answered every question I had in a timely manner in addition to being patient with changes I made throughout the process.
Another shoutout to all the employees and the venue as a whole for helping to make my wedding day perfect.

The venue itself is so clean and accommodating. The waterfalls sold me instantly but the team is what made me stay 💜

Are you interested?

Send a message

Danni

Married on 06/12/2022

We could not have picked a better venue or staff

Having our wedding at Colby Falls by Wedgewood was the best decision we could have made for the most important day. Starting with Makayla…She never made us feel like a burden or inconvenience, she was always professional and patient. Even when I had a thousand questions. She made us feel so confident leading up to the day! This happened so well because of her. We had Jesse as well and he made sure all decorations and everything was set up. We'd like to think he's the reason it went so smoothly!! Ariel was also there and ensured that we had everything we needed. She was so kind and attentive while still allowing us to enjoy the day! If I had to do it all over again (hopefully never! Haha), I would have no hesitation on doing Colby falls. Thank you all for everything. Truly.

Sarah S.

Married on 06/12/2022

Amazing Wedding Venue and Staff!

Having our wedding here was absolutely amazing and stress free. I will say that by having a wedding coordinator (Mikayla) is the best ever! They check in with you multiple times throughout your engagement and help you think of all the things that you may forget. They decorated everything beautifully! For someone who may be OCD, they did fantastic and I was impressed! Mikayla was amazing, our cake was delicious at A Piece of Cake (best part of the process by far!), the DJ Jason from Direct Sounds was amazing and gave us a fog dance for our first dance! If you asked me to purchase extra for it, I would opted out. Having done it (included or by surprise!), I can firmly state that it is a MUST do experience! The bartender read my mind and kept me happy! The food was incredible and Monica did amazing as our chef! We were even sent home goodie plates with champagne! Nicole took over after Mikayla left and she was sweet as ever. Overall, our wedding experience paid off that night! I highly recommend them!

Andrea

Married on 05/14/2022

Awesome Team!

Great experience Liberty our coordinator was awesome she is super attentive and pays attention to detail which we appreciated! We also loved our bartender Austin and our security guard Hector! Thanks to the whole team! I would highly recommend Colby Falls for your wedding we are happy we did!

Mary M.

Married on 10/08/2021

Hands Down the Best Team!

Talk about an all inclusive wedding venue and how much stress is taken off your plate. Liberty and Makayla both have been exceptional from day 1! They are always available to contact, they get back to you the same day and are on top of everything! I cannot put into words how grateful my husband and I are to the Colby Falls team. From their exceptional customer service, beautiful venue and location, amazing food and drinks to overall atmosphere they have it all.

What helped me out was that they had photographer, florist, dj, phot booth and cake vendors that they have worked with that it made my life 100% easier to contact them and utilize their connection. Plus with them working with these vendors, they already knew the team at Colby Falls so they all contacted each other and I didn't have to micromanage anything! Do you know how much that helps a bride who's planning her wedding on her own??

All of our wedding guests came in from out of town and everyone loved the venue, food, drinks and location. I am beyond happy.

Row R.

Married on 06/05/2021

Outstandingly perfect

Colby Falls was the MOST PERFECT FABULOUS place to pick as my wedding venue! Their Wedding Planners are OUTSTANDING and EXTREMELY knowledgeable. They know how to work WITH you in planning your dream wedding! I got an amazing deal and it was WELL WORTH every penny!! I was so impressed with them, from the first look at their website, to the very first phone call inquiring about their facility, to my first appointment. I worked with Liberty and Mikayla, AMAZING planners. They BOTH made my life so EASY, just a breeze! With their helped, I didn't feel overwhelmed or panicked about ANYTHING! When I was concerned about anything, no matter how small it was, they ALWAYS helped me through it or came up with the PERFECT solution! Planning my wedding with them, made my life so so much EASIER. Leah is another WONDERFUL person that helped. The day before the wedding, there were problems with my when deliveries being late. Leah was very pleasant, kind, and comforting to me. I was EXTREMELY anxious. She came up with the PERFECT solution! The wedding decorations were EXACTLY what I wanted!! FABULOUS! I got sick the day of the wedding. Liberty SAVED THE DAY!! SHE, Leah, and their team turned what could've been a DISASTER into the MOST GORGEOUS BEAUTIFUL WONDERFUL wedding ever!! She stepped up in ways I never ever expected! She helped me get through that day in a professional, classy, and non-judgmental way. She or Leah NEVER made me feel bad or embarrassed for being sick. They WERE TRUE professionals, even under any stress my illness caused to my wedding day. If I had to plan my wedding all over again, I would DEFINITELY want them to help me, hands down! Liberty and her team were there for us right down to the very last minute. I look at my photos and see how PERFECT that day ended for us! Liberty, THANK YOU for all your hard work with the planning and that day! Mikayla, THANK YOU for all your hard work with the planning! Leah, THANK YOU for all your hard work with making the venue look so GORGEOUS. Liberty & Mikayla, I know I was very detailed/picky, but you BOTH worked with me so generously and graciously!! Thanks so very much!

Chelsea B.

Married on 05/10/2021

Liberty is the best Wedding Planner!

Liberty and her team at Colby Falls are the best crew you could imagine when planning and executing your special day. Liberty was on top of everything from the first day we toured the venue to the day of and day after the event. Everything went exactly as planned. Liberty was always available via phone or email to answer any questions we had. She was very prompt and flexible adjusting things to make the day just as we envisioned.
The decor was perfect! The food and drinks were amazing, and the day of staff were also perfect. All the guests raved about how awesome the bartender was for the wedding. The package price for what we got was incredible! I would host another event here in the future no questions asked!
The flowers turned out perfect. We really enjoyed working with In Bloom floral.
I would recommend using your own DJ even if doing one of the packages. This was the only thing I would change! His communication was terrible, and his attitude the day of the wedding was even worse. He failed to provide the music list as promised. He was incredibly difficult to get ahold of. He did not play our must have songs, and cut off our favorite one in the middle of it. He also left out the money dance, which we were incredibly bummed about. Do not use Gary Alan at Direct Sounds. I would give him zero stars.

+ 6

photos

Adriana

Married on 10/19/2019

Perfect & Professional

Absolutely beautiful venue & Staff was amazing.

Vanny V.

Married on 07/27/2019

Stress free

It's a beautiful place for a wedding. Our guests and us really liked it. It's easy to decorate. The staff is great, they assisted us whenever we needed help. They have a great list of wedding vendors and that was really helpful.

Jessica

Married on 02/29/2020

Beautiful venue, wonderful planner, terrible day of coordinator

the venue is gorgeous. The planning committee is super helpful but the day of coordinator is terrible. She did not help or do ANY of the tasks I had asked for help with (help direct guests from ceremony to cocktail hour, put away centerpieces at a specific time, ask if we needed help with anything) I didn't even think the wedding coordinator had showed up because she didn't introduce herself or help or even ask if we needed help. The younf teenage attendants were the only help we received when we would ask them.

Maria G.

Married on 04/29/2021

Big day ruined!

Well to start the venue is beautiful and it has great packages!! Our process was going great, we we're booked and in the planning of everything. We started to see how demanding they started with payments and not really understanding of situation that we're happening. The day of rehearsal is where it all started. They double booked two brides for rehearsal and blamed it on me. They stated I had it all wrong yet I had a print out stating that was my time slot. Anyways, they had the audacity to let the other bride go, mind you my wedding was the next day. I had requested to have them RSVP my front rows for family yet it wasn't so sadly i had friends sit there and my family sitting behind them. I asked for someone to remind the guest about their seating chart as their coming and nope neither got done. I had everyone sitting wherever they want. Liberty left right when dinner started which was not reminded to us about that. She left their team captain in charge yet he was mainly in the kitchen. We toasted with our water cups because no one brought out our toast cups. The team captain had no glue of the order after dinner. He didn't know where our sparklers we're, our exit time,etc. Oh and to say the least the venue was sooooo dirty and wasn't deep cleaned. It just looked like someone did a quick touch up and that's all. It was very disappointing and it effected our big day. It shouldn't even be like that, we did everything to have this day yet lack of communication and planning on the venue's end ruined it.

Colby Falls by Wedgewood Weddings's reply:

Maria, I am so sorry to read of some of the disappointment you had on your wedding day. We always aim to give our couples the best experience so I apologize that we missed the mark this time. If you would like to speak with a manager to discuss what happened you can email us at events@wedgewoodweddings.com.