170 Reviews
Recommended by 100% of couples
Quality of service

5 out of 5 rating

Average response time

5 out of 5 rating

Professionalism

5 out of 5 rating

Value

5 out of 5 rating

Flexibility

5 out of 5 rating
125 User photos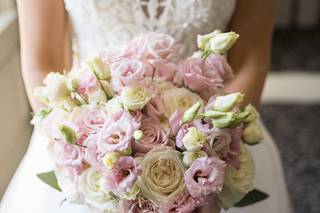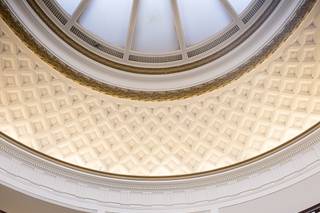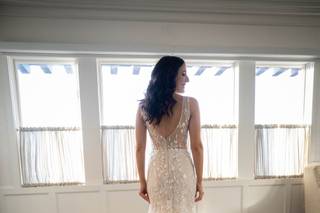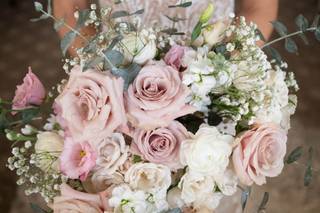 + 121

photos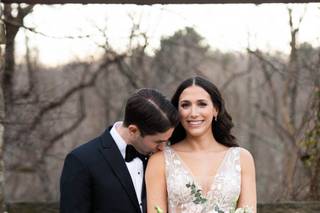 Esther

Married on 04/01/2023

Christopher and his team surpassed all expectations!

We hired Christopher for both photography and videography and him and his team surpassed all of our expectations! Everyone in our family and wedding party were singing their praises! We first met Christopher at our engagement shoot ~8 months before our wedding and he immediately made us feel super comfortable. His vibe is homey, comfortable, leading with kindness, yet he is extremely professional and guides you to take outstanding photos. His style is exactly what you want during a stressful day where you are worried about details and things going right. Hiring Christopher and his team ensures you never have to worry about the photos or videos and can be assured that they will be perfect / the best lasting memory of the big day.

Christopher Duggan Photography's reply:

Hi Esther & Yoni, your wedding was magical and the both of you such a joy to work with. I'm so happy that you are happy! I loved being with you and your families. The day turned out perfectly and we have so many wonderful photos! Thank you for everything. You both are awesome! Christopher

Zach P.

Married on 01/29/2023

Amazing Photographer, amazing partner!

Working with Christopher was a dream for us. He spent time leading up to our wedding really getting to know us as people, and hearing about what we were looking for. We created a working relationship that felt so comfortable for the two of us and took away any stress related to photos from the wedding day. And then we got the images....and could not have been happier. Stunning photos that captured the emotion and energy in the room that night. we could not have done better than working with Christopher and his team!

Christopher Duggan Photography's reply:

Dear Jenna & Zach, I can't thank you enough for being so loving and kind. If I could photograph your wedding every weekend that wouldn't be often enough for me! So much love was present for you from friends and family and I know that it all stemmed from the two of you. I'm so glad I got to be a special part of it all. = )

Ariel S.

Married on 01/01/2023

Absolutely incredible !

Christopher and his team were absolutely incredible to work with! From the moment we booked Christopher for our wedding a year ago, he has been with us every step of the way. We first did an engagement shoot which allowed us to get comfortable in front of the camera but also for us to get to know Christopher before the wedding day. He even gave us a beautiful album of our engagement photos that we will have forever. Throughout the entire planning process, Christopher was so easy to communicate with and helped us organize the schedule for the wedding day while also making sure he knew all of the important people and photos we wanted him to capture.

On the day of the wedding, Christopher showed up with his team who were all so warm and friendly and Christopher made sure I felt calm and at ease all day. When our hair and makeup ran slightly behind, I was worried we would fall behind with our photos, however, Christopher ensured me that we would get all the photos done in time and that is exactly what happened! He captured so many beautiful candid moments throughout the day and were with us until the end of the evening.

I would highly highly recommend Christopher for your wedding! Not only is the sweetest person and a joy to work with but he also takes beautiful photos and knows how to capture the emotions behind them in a way that I've never seen done before!

+ 2

photos

Christopher Duggan Photography's reply:

Ariel, THANK YOU! Best New Year's Day ever! Working with you and Max was pure joy. And extra bonus was the amazing dances your sister choreographed. It was an amazing day, the two of you are so kind and generous and I'm grateful to be your photographer. = )

Are you interested?

Send a message

Michelle G.

Married on 10/23/2022

Christopher is the BEST

Christopher and his team were a dream to work with! He brought such a sense of calm to the day and we could not be happier with our photos and video. We can't wait to receive the album! If you want a stress free photography experience, he is the absolute best!

Christopher Duggan Photography's reply:

Thanks you, Michelle! Your wedding at Tappan Hill was amazing and I'm so grateful to you and E. The engagement sessions was so fun and the wedding day was so fun. = )

Abby

Married on 10/16/2022

Christopher is awesome photographer!

Christopher and his team helped get us excited about our wedding photography and did not disappoint with gorgeous photos we will cherish always. He captured precious and beautiful moments. Thank you for helping our special day live on!

Christopher Duggan Photography's reply:

Abby & Jordan thank you! OMG, the dancing and energy at your wedding reception was EPIC. I'm so glad I got to be with you and your families on your wedding day. I appreciate you! = )

Jeff K.

Married on 10/02/2022

The best!!

Christopher and his team were the absolute best! Truly a pleasure to work with. From our engagement photoshoot all the way through our wedding weekend, Christopher made everything so easy and comfortable. We love our photos and cannot recommend him enough!

Christopher Duggan Photography's reply:

Thank you, Jeff! Your wedding with Ariel was one of my top in 2022. It was so elegant and fun! I think we really made some great photos outside with the amazing Tappan Hill Hudson view!! THANK YOU!

Margaret W.

Married on 10/01/2022

Christopher is the best!

Christopher and his team are incredible. Not only did they make us feel calm and confident on our wedding day, but Christopher was also excellent about routinely communicating with us the whole year leading up to the wedding. He is thoughtful, creative, and kind. The pictures are gorgeous and captured our wedding beyond anything we could have imagined. We are so thankful we chose Christopher as our photographer and videographer!

Christopher Duggan Photography's reply:

Hi Margaret, you and Brian are the absolute sweetest and kindest client ever. Your wedding was so special to me because of the kindness and joy you both expressed. I think it comes through in the photos and the films. My entire team thanks you and we love you!

Samantha M.

Married on 10/01/2022

Absolutely amazing!

Chris and his team were great from the very beginning of wedding planning! They were always responsive in a timely fashion and listened to what my husband and I wanted in terms of photos. There is nothing negative that we can say about Chris and his team.

His team was great the day of the wedding and they did a great job a great job capturing all of the special moments that we wanted to cherish for a lifetime.

Christopher Duggan Photography's reply:

Hi Samantha & John, many thanks from Whitney and I! Your wedding was beautiful and being a special part of it was so fun for us. Thank you!

Jamie

Married on 09/17/2022

Comfortable

Christopher was amazing to work with. He was invested in us as individuals and did an amazing job keeping us at ease, even during the chaos of a wedding. It's evident that he genuinely cares about his clients. Not to mention, the quality of his pictures are amazing. It has been my experience that he avoids trends and takes and edits timeless photos. Our experience working with Christopher was one of comfort and we would recommend him to anyone.

Christopher Duggan Photography's reply:

Hi Jamie, I can't thank you and Miki enough for inviting me to be such a special part of your fabulous wedding at Chesterwood. OMG it was SO pretty!! The Mount for your engagement photos and Chesterwood for the wedding. Two ICONIC Berkshire locations. I loved every minute being with you and am proud of the photos we made. THANK YOU!

Meredith

Married on 09/10/2022

The Best! Great person and team

Christopher and his team were so amazing to work with. We had such a fun afternoon together doing our photos, it made the day so much more relaxing! We love our photos, they're beautiful and captured the day perfectly (and came very quickly!). Christopher did my sisters wedding in 2018 and we couldn't be happier he was available to capture our day.

Stellar Team!

Whitney and others from Chris's team were very professional. The photos look so great. They captured the love and spirit of the day well. Chris was easy to communicate with and organized throughout the process.

William M.

Married on 08/27/2022

Christopher is Incredible!

Christopher Duggan (and his co-photographer Jordan) were fantastic at our wedding! They did a great job capturing some of the most wonderful moments of our lives. They were also incredibly warm and friendly, and did a fantastic job wrangling ~20 people for different combinations of portraits while keeping everyone happy! We love the photos they gave us and are so excited to be able to look back at such artistic and beautiful photos of one of the best days of our lives!

Julia S.

Married on 07/30/2022

Christopher was calming, talented and fun

Christopher and team were a dream to work with!! They did both photo and video for my husband and me for our wedding on 10/29. Not only was Christopher extremely responsive during our planning process - always quick to jump on a call or send an email response to help us with any questions we had - he worked with us to make all of our visions come true. On the day of, his team was not only early, but they also came enthusiastic and ready to go. They scoped out spots to shoot at ahead of time since they had not been to the venue before, and they made all of the portraits fun and easy, we even finished them ahead of schedule. They were not invasive or pushy in their process, but instead gave suggestions and helpful directions to make our pictures turn out beautifully without putting too much pressure on us to do things out of our comfort zones. During the party, it was as if they weren't there. We could see from cell phone footage after the fact that they were always around us snapping tons of pics and capturing video, but as far as we were concerned, they were out of our faces and letting us enjoy the party which was a huge priority for us. I cannot thank them enough for making our day stress free and adding to the fun. HIRE THEM!!!!!!!

Christopher Duggan Photography's reply:

Julia, your wedding was the best. So full of joy and fun and amazing friends. You and Henry are a dream client. It's been really a joy making photos with you from the engagement session through the wedding. I'm so proud of the photos and the film and am so glad you love them, too! THANK YOU!

Lauren

Married on 07/16/2022

A wonderful experience

We absolutely loved working with Christopher and team. No moment was missed at our wedding. All memories were captured, even the ones less obvious but perhaps closest to the heart. Christopher has a way of beautifully portraying people. We felt that our personalities as well as our families and guests' shined through in the images. Perhaps that is because we felt so comfortable around him. Christopher seamlessly integrates himself into the day and gained our trust immediately. Highly recommended!

+ 2

photos

Cassandra P.

Married on 07/09/2022

Hire Christopher!

Christopher and his team are an absolute dream to work with. He has an incredibly calm presence and keen ability to listen to his clients and give them what they're looking for! He approaches all of his work with such authenticity and empathy and captures the most beautiful photos. Finding the right photographer for your wedding day is so important, because it's what you have forever! Look no further than Christopher. Know that he is a gem and does the most incredible work!

Josh W.

Married on 06/18/2022

Fantastic experience with Christopher Duggan

Christopher was a pleasure to work with. From the start of our planning with him, he was nothing but professional, easy to work with, and brings a personal touch that we didn't see with other photographers we were considering. We first did an engagement shoot and it really made us feel comfortable with Christopher and good practice for two people who don't like being in front of camera.

The wedding planning was seamless - just a quick call to go over the details and he had what he needed. It also helps that he's extremely familiar with the Berkshires and venues/vendors in the area - he is truly an expert and was able to coordinate with our event/catering company with help from prior experience. If you are having a wedding in the Berkshires, you'd be hard pressed to find someone more plugged into the area than him.

The wedding day was perfect and he + his 2nd photographer Sadie were a joy to work with. They knew exactly where to be and also made the family portrait portion easy, which can be tricky with larger families or just many different personalities

Finally - the photos themselves. They are truly perfect, capturing the beauty of the venue and everyone looking their best. The portraits were excellent, but the candids and little moments that you really want to capture are what really stand out. They are photos that we will have for a lifetime and we cannot thank him enough for that. Do yourself a favor and work with Christopher!

Sarah

Married on 06/05/2022

Hire Christopher today!

Christopher and his team are absolutely incredible. We started working with Christopher in April 2019 for our April 2020 wedding. You can guess how that actually went! Christopher worked with us for three entire years (!) until we were finally married this past June in our dream wedding, captured perfectly by Christopher. He was so easy to work with, patient, and full of brilliant ideas for how to shoot us. He and his assistant Lorraine were beloved by our friends and family of our wedding day and a few weeks on, they're still raving about how they hyped us up, captured us, and made everyone feel comfortable and our absolute best. Christopher is a lovely, warm, calm guy. Planning a covid wedding with three separate dates was never easy but we always left a planning meeting with Christopher feeling like everything was going to be all right. He was our first vendor hire and if you're considering working with him, I recommend hiring him soon as he's in high demand, though he'll make you feel like he's his only client. Thanks for everything.

Caroline H.

Married on 05/29/2022

Best photographer ever!

Working with Christopher was an absolute delight! Our photos turned out more stunning than we could have imagined, and the entire process -- from our initial contact with Christopher to finalizing our wedding album -- was so easy, and a joy. That's thanks to how friendly, thoughtful, and organized Christopher and his team were. Before the wedding, he took the time to get to know us and what we wanted our photos to capture. On wedding day, he fit in seamlessly and gave us helpful direction without being imposing at all. He and his team captured the emotion and energy of the day perfectly. We cannot recommend Christopher more highly!

Donnalyn B.

Married on 05/14/2022

Great Photos!

Christopher was great to work with, and we are so happy with our photos! In addition to the specific shots I requested, Christopher captured some candid moments that are some of my favorite pictures in the whole album! Overall, he was very responsive whenever I emailed him with questions or concerns. He was also really responsive during the album design process when I had comments or requested modifications. I was also pleasantly surprised with how fast our pictures were ready--less than three weeks after the wedding! It was such a nice surprise when we came back from our honeymoon! We are also so happy with how our physical album came out that we're getting an album for our parents as well! Overall, Christopher was great to work with and we would definitely recommend him!

Jessie

Married on 04/06/2022

Excellent experience with Christopher

Christopher was fantastic to work with since day one! He created beautiful photos for us and he has much better customer service skills than other vendors! One unexpected delight was how just much our families loved him and felt comfortable with him - and our families are not comfortable around cameras or around strangers! He did a great job rolling with the changes to our wedding in light of COVID and the photos turned out just as beautiful. He even took the time to Photoshop some pictures so our families could have pictures "together", and those came out great. We are excited for the wedding album he's making for us! Highly recommend. Jessie and Sam

Isaac N.

Married on 04/06/2022

Exceeded all expectations

Christopher was a fantastic partner to us throughout the whole process. He was totally flexible and adaptable in every aspect, and this truly shone through when the pandemic struck and he was still able to help us find a way to move forward and get absolutely phenomenal photos of ourselves, family, and overall event. His interpersonal style is disarming and perfect for conditioning great photos from camera-shy subjects, and the overall level of service was really high - we heard from Christopher more frequently throughout our planning than from anyone else. Just knowing he was available whenever we needed to talk was great. Truly the best vendor we worked with - unlike others who have their program that they just run for everyone, we truly felt that we were getting personal interest and attention, which helped deliver a better final product.

Joanna

Married on 04/01/2022

Delightful and comfortable experience

Christopher and his team are a truly empathetic, talented, and delightful group of people to have a part of our wedding day capturing our experience. We had the best time with them and would recommend them for anyone looking to make beautiful photos and have a great time doing so.

Ayo A.

Married on 03/19/2022

Look no further!

We are speechless. How do you begin to sing the praises of an incredible artist who just so happens to be your wedding photographer? Never in a million years would we have imagined being able to relive the magic of our wedding through photos and videos. But Christopher and his team through their masterful work helped us do exactly that.

We also never expected to be blown away by a wedding photographer. But we have enjoyed Christopher and working with him and his team as much as our own wedding! Hiring Christopher was one of our first decisions in wedding planning…which began in 2020. He is an incredible human being in addition to being a photographer. We (and our future generations, especially our newborn daughter) will remember the amazing role Christopher and his team played at our wedding forever.

This video and the photos too are simply UNBELIEVABLY AMAZING. Christopher has an impeccable sense for timing, capturing movement, capturing emotions, and a wonderful palette to work with. His aesthetic choices echo within his team. We can't stop talking about what a pleasure Christopher was to work with, and we are eager to work with him again. If you made it this far, what are you waiting for? Working with Christopher was one of the first, easiest, and best choices we made for our wedding.

Shauna

Married on 02/09/2022

Precious Memories

Working with Christopher was an absolute joy. At the beginning of our relationship we could not have imagined that our plans would change in light of a pandemic. Open and frequent communication with Christopher allowed us the flexibility to plan a safe a wonderful day to create beautiful memories! Christopher and Whitney surprised us with their art in capturing some of the most precious memories. We are so grateful!

Hayley W.

Married on 01/16/2022

Christopher is absolutely AMAZING!

He photographed our magical evening perfectly. He is super responsive and was always willing to check in to make sure we were feeling good leading up to the wedding. We decided to do an engagement shoot and it was the best thing to do so by the time our wedding came, we were relaxed in front of the camera. Christopher has a great eye and captures the lighting and the weather (even the cold and snow!) to capture the most gorgeous moments. HIGHLY RECOMMENDED!
Are you interested?
Send a message