22 Reviews
Recommended by 100% of couples
Quality of service

5 out of 5 rating

Average response time

5 out of 5 rating

Professionalism

5 out of 5 rating

Value

5 out of 5 rating

Flexibility

5 out of 5 rating
2 User photos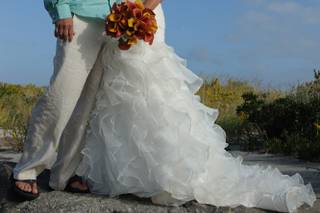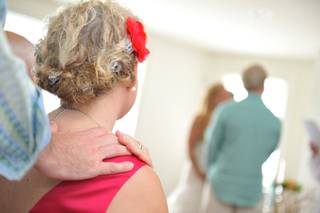 Christine and her second photographer Phyllis were amazing. Our pictures are absolutely beautiful and Christine was so easy to work with. I would absolutely recommend Christine!!

Suzanne

Married on 10/12/2014

Christine Foster is a wonderfully creative photographer. She is extremely accommodating and made my wedding guests, my family and me feel comfortable from the start. I would highly recommend her services!!

Bonnie

Married on 10/13/2013

Beautifully Captured Our Wedding!!!

Christine is amazing. The candid, beautiful photos she takes last a lifetime! Thank you for everything! Bonnie & Dean Kamienski

Are you interested?

Send a message

Bonnie

Married on 10/13/2013

Christine Foster is an amazing artist! Her photos jump off the page with detail and color. She has a way of being there and getting the shot without you even realizing you are being photographed. This skill makes for beautiful candid shots. Christine photographed our wedding this October at our rented beach house in Cape May, NJ. The memories we can view again and again from her beautiful photos are priceless. Thank you Christine; we love you!

Dana

Married on 06/22/2012

Christine photographed my wedding and all I can say is it was a perfect experience! From our very first meeting she made me felt very comfortable and at ease. On our wedding day, she made the picture process fun and carefree for the entire bridal party. After the wedding, she got the photos to me promptly and (when I was ready) worked her tail off to make an amazing album for me. She is extremely talented and I don't think there is anything she can't do!

Matt

Married on 11/11/2011

Christine was a pleasure to work with - she and her team were professional, courteous and displayed complete professionalism before, during and after our wedding to finalize our photo book. Christine has a unique style that helped create memorable pictures throughout the night. We even worked with Christine on subsequent photo shoots. I would highly recommend her for any event.

Holly

Married on 06/18/2011

I was very impressed by Christine's porfolio on the website. Her pictures are really nice and professional looking. On my wedding day she was really great to work with. She seemed genuinely excited to work with me and my wedding party, and really interacted with us well. I would gage this is very important. It probably wouldn't be good if you had a grumpy photographer. Christine was really upbeat and super energetic. Her mood was contagious! I would recommend her to any bride~!

Amy

Married on 05/22/2011

Christine did a fantastic job with our wedding photos. She captured the charm of the setting and the special meaning of our day, all the while adding an artistic touch. She did all of this within a limited time frame and produced a number of memorable family portraits. She worked with us and our budget to create the perfect package of remembrance! We highly recommend Christine to be your wedding photographer.

User716486

Event on: 04/16/2011

Christine was a pleasure to work with!

Lisa

Event on: 03/05/2011

Christine Foster is a wonderful photographer. She took amazing photographs for our daughter's Bat Mitzvah. She explained to us that she likes to "tell a story" with her photographs. She did just that. She also has a great personality; she's very easy going, warm & fun. She was there for every great photo opportunity, yet she was always very unobtrusive. We have recommended Christine to many of our friends. She was wonderful in every way!

Sally

Event on: 12/04/2010

Christine is not only a very talented and artistic photographer, but she is kind and was so easy to work with. She was also amazing in getting both sides of the family together for formal pictures. Not an easy task! She is extremely organized and is also creative in putting the album together.

Melissa

Married on 09/11/2010

I got married about a year ago, and looking through the pictures that Christine took helped me remember the entire day like it was yesterday!

Not only are Christine's photos amazing, but she really makes the whole day relaxed and enjoyable. I was nervous about being the center of attention so much, and she really made all of the photos pressure-free. I've been in plenty of weddings where everyone gets annoyed with the photographer-but our whole wedding party loved Christine:) Somehow, she managed to catch everyone in the wedding party's true personality-funny facial expressions and all. During the reception, we hardly knew she was there, but she captured the best pictures and didn't miss a thing!

Our photos were ready in about the same time as other photographers take. But Christine gave our album special attention-she carefully listened to my ideas and was so patient as we went back and forth changing out photos and tweaking the layout. In the end, we got the most amazing momento of the event thanks to her. And, we got parent's albums for our parents as a thank you. Those albums at first seemed a little expensive But then when we saw that it was almost the same quality as our own big album (just a mini version that can be uniquely created just for your parents), we were psyched to give it to them to express our gratitude. They were so much better than any parent album I have ever seen created for our friends' weddings!

Christine captured a perfect mix of formal and spontaneous photos. Hiring her was possibly the best decision of our entire wedding. There was nothing I would change and would like to take every opportunity to rave about her. Everyone in the area should use her-hands down.

Dot

Married on 05/22/2010

Christine and Steven did a wonderful job for us. We take our photography seriously. When we started to plan the wedding, we researched more photographers than we can count and interviewed five. We hired Christine because we were so impressed with her work. It was obvious that she had the ability to take portraits and candids. She showed us actual complete wedding albums, not a compilation of one or two photographs from each wedding.
She was always professional, personable and courteous. At times, she must have been invisible because we have seen photographs in which she was standing within a foot or two of us and neither one of us remembers seeing her there! We had high expectations and she, by far, exceeded all of them. The proofs are absolutely fantastic! We don't know how we will ever decide which images to have in an album. We don't know how we will ever decide which ones to frame. She is truly gifted. It really was a pleasure having Christine and Steven with us the entire day of our wedding.


Rebecca

Married on 09/26/2009

I can not say enough about Christine Foster and her amazing talents! She captured our wedding so beautifully and I am absolutely blown away that she was able to catch every moment and document all of it in such an artistic way.. our pictures are PERFECT! It was such a pleasure to have Christine and Steven there with us on our special day, they are so professional yet fun at the same time.. they were nonintrusive but still kept everyone in control.. which is not an easy task when you have a huge bridal party like we did. The really kept everything running smoothly. In addition to providing phenomenal photographs, she kept me on time, she even bustled my dress.. having her there was like having an extra bridesmaid (who was much more helpful :) she is hands down the best and I would recommend her services to everyone! Your wedding day goes by so fast that you feel like you blink and its over.. Christine Foster catches it all so you can look back and vividly remember every moment and relive every feeling from that day which is priceless!

Jill

Married on 07/25/2009

Christine Foster was Awesome!!!! My picture came out Beautiful!!! Christine made it 100% stress free, I didn't worry about anything.. I would HIGHLY recommend her!!!

Colleen

Married on 05/30/2009

Christine Foster is hands down the best! So talented..just look at her portfolio pics. From the first e-mail/ phone call you will feel at home with Xtine! When spending a decent amount of money on wedding photographs you want someone who will understand who you are (as a couple) and what you want for your big day. Christine goes beyond that....she cares about your wedding day and is very thoughtful in her work. No cookie cutter wedding photography here. With an eye for details and an unforgettable laugh you will feel like you have a friend photographing your big day! She and my husband even convinced me to pose in a TREE on our big day...the result was truly magical pictures that I will cherish forever. My entire family commented how fun and professional my photographer was and they were blown away when the wedding proofs came in. The family joke is...what can we do next that Christine can photograph? Wedding pictures last a lifetime...Christine Foster captures the eternal happiness felt on your wedding day!

Franny

Married on 09/06/2008

Christine takes beautiful photos, but what is even more important for a bride that has plenty of other things to focus on, is she is absolutely FUN, relaxed, personable, and so easy to get along with. She blends right in with everyone and makes the picture taking process fun and relaxed, and not a chore like some photographers can make it. Everyone being at ease = even better pictures! We know many friends who have used her and agree.

Kate

Married on 07/14/2007

Excellent service! Christine was an absolute pleasure, and really made our wedding day visions come true. She was extremely easy to work with, gladly accommodated all of my special requests, and blended right in with all of the wedding activities while she took pictures. Our proofs were online very quickly after the wedding so we could review and share with friends and family, and the pictures are all amazing! Christine captured many of the magical moments that happened throughout the day and evening, both formal and candid, and ultimately our photo album turned out beautiful and fun. Everything was personalized to our tastes. I would highly recommend Christine Foster Photo to all of my friends and family, and any other brides in the area!

Angela

Married on 07/22/2006

Christine was the obvious choice for our wedding photography. She had shot my sister's family a couple years earlier, so we knew the quality of her work was phenomenal. When we met her, we were enamored by her cheerful personality and professionalism. Christine and her assistant captured the spirit of our wedding day yet were inconspicuous. They shot everything that we asked and used their expertise to capture all the special moments. There were so many fantastic photos that it was difficult to select our favorites! Thanks to Christine, we have photos and an album that we absolutely love and will treasure for the rest of our lives.

Jennifer

Married on 09/08/2001

Christine Foster did a beautiful job with my wedding photos. She made it fun while she shot photos and was great when family members became tense. Christine captured pictures of moments that I may have otherwise forgotten or not noticed. Christine offered a fresh view of the days events.
Christine offered lots of guidance when I selected the pictures for my book and a variety of ways to set my book. I had an outstanding experience!

Margaret

Married on 10/08/2011

Christine and her assistant were professional and provided all of the special shots in the city of Philadelphia we asked for as well as many candid shots. You didn't even know they were there during the ceremony or reception. Very unobtrusive.

Christine Foster PHoto's reply:

It's funny, this is a great Review, but I was a bit sad that Meg did not give 5 stars in the Quality of Service- Her Wedding album is stunning and her day Gorgeous, so I contacted her- This is her awesome response to my email ;)
"Oh crap Christine. I filled out the survey on my iPhone and those little stars were so freaking tiny. I'm sorry. We were all COMPLETELY satisfied with everything you did for us. If I can go back and revise my survey let me know.
Frank and I were actually going to contact you about his daughter Angela's wedding in June 2013.
Meg"
I KNOW EXACTLY WHAT SHE MEANS! IT'S HARD ON AN iPHONE!



Katie

Married on 05/15/2004

Christine was wonderful to work with- relaxed yet professional, highly experienced while remaining personable, artistic and down-to-earth all at the same time. She absolutely captured every detail of our day that we put so much time and thought into. When i look at my wedding pictures, i feel like i'm right there again, back in that moment. So many photographers are stuffy and rude and provide cookie-cutter boring service- but Christine was a refreshing blend of being supremely artistic yet able to interact wonderfully with actual people!! i totally recommend her- in fact, 3 of my friends have already used her for their weddings and were as thrilled as i was! Don't skimp of your photography!!!! It's all you have left when the wedding is all said and done- and Christine Foster is worth the investment for sure!!
Are you interested?
Send a message