95 Reviews
Recommended by 98% of couples
Quality of service

4.9 out of 5 rating

Average response time

4.9 out of 5 rating

Professionalism

4.9 out of 5 rating

Value

4.9 out of 5 rating

Flexibility

4.9 out of 5 rating
49 User photos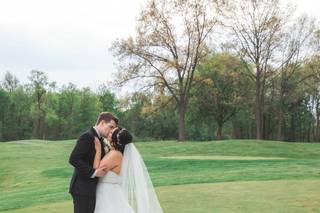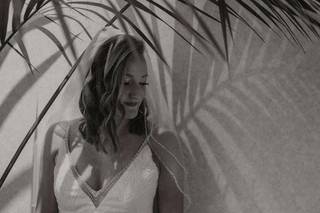 + 45

photos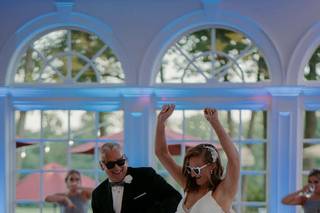 Dan

Married on 10/17/2021

Thank You Cherry Creek

Our wedding at Cherry Creek was amazing and exceeded our expectations! From the start of the process until the wedding was over, Cherry Creek was responsive and accommodating. The venue itself is unique in that the space is perfect for either an indoor or outdoor wedding, which can matter in case of a sudden weather change. Many of our guests raved about how good their dinner was, and the how attentive the wait staff was as well. We could not have been happier with our decision to have our wedding here. Special thanks to our Event Planning Specialist Lauren Long, as well as Laura Davis and Erle Webber.

Jenna T.

Married on 10/02/2021

Amazing in all aspects

The entire staff at Cherry Creek was amazing to work with, and truly made our wedding stress-free. We cannot say enough good things about Lauren and Laura and how helpful they were to us during the planning and the day of our wedding. Lauren was available to us whenever we needed her, even during the reception itself. Cherry Creek was the most beautiful and vibrant venue, we're still hearing about it today! It was the sole piece that made our vision come true. Not to mention the food… I think all 300 people at our wedding made a point to tell us that it was the best food they have ever had at a wedding. We would do our wedding 100 times over here and would recommend it to anyone wedding planning!

Christina T.

Married on 08/14/2021

Lauren long rocks!

I just got married here a few months ago and it was everything I had ever dreamed of. Beyond beautiful venue and the most amazing staff. I worked with Lauren Long as my coordinator and she was nothing but the BEST. Very responsive and helpful! If I did it all over again I would choose Cherry Creek!

Are you interested?

Send a message

Rosalie S.

Married on 05/15/2021

Picture Perfect Wedding

I don't even know where to begin! We booked Cherry Creek pre-COVID and as we got closer to our wedding date we were sooo nervous, but Lauren and her team made everything so easy. Cherry creek's team goes out of their way to make sure your picture perfect day happens just as you want it—covid and all! They followed all covid safety restrictions and helped us and our guests feel so safe. Their food and drinks are out of this world and the views are beautiful. We were originally looking at a few other venues but we're sold with how much is included in their packages(chairs, linens, table numbers, plated meals, etc. ). If you're looking for a one stop shop for a beautiful venue, this is it. Planning a wedding during covid was so hard for so many reasons, and ultimately Lauren and her team seriously made our day perfect. They were so responsive along the way, answering every small and big question. They were so flexible and understanding and really made it all about us. Even saving the day with some wedding day mistakes haha!! Thank you so much!!

Lauren M.

Married on 05/10/2021

Beautiful venue

My husband and I had such an amazing experience from start to finish. The staff was very professional and amazing to work with. The venue was absolutely beautiful. Emily was an absolute joy to work with. She walked us through each step and answered all of our questions. Our day from start to finish was perfect and it was mostly because of Emily and the staff at Cherry Creek. We would highly recommend this venue to anyone.

Amy C.

Married on 09/18/2020

Gorgeous Venue and Amazing Staff

When we began planning our wedding last year we decided to check out Cherry Creek on a last minute whim and absolutely fell in love with the terrace/conservatory. It was an absolutely beautiful room and the landscape around cherry creek is gorgeous - we were beyond excited to host our wedding on their grounds. In January we got to go to the Cherry Jubilee - an event where you get to see cherry creek all set up and explore different vendor options, try late night snacks, appetizers, and sample signature cocktails. In addition to the Cherry Jubilee we got to attend a tasting in February and we were extremely impressed by the food options and how professionally everything was being handled. Fast forward a few months and Covid-19 had arrived and we were beyond nervous/anxious as to what that meant for our wedding, as the wedding date got closer we were in touch with Cherry Creek and they assured us that they would work with us to make sure our day was everything we wanted it to be. They created two outdoor spaces to host receptions and were bending over backward to make sure we had the wedding of our dreams, they even offered to postpone the event if it wasn't the day we had originally envisioned. We decided to keep our date and proceed under the new Covid-19 guidelines. On the day of our event Cherry Creek was very professional, we were working with Lauren and she made sure to keep us on track and on time throughout the day. The staff wore masks and did everything they could to make sure our family and friends felt comfortable with Covid-19 going on. The reception tent was beautifully set up and the outdoor dance floor was right next to the tent and made for easy movement throughout the night. Overall we were very pleased with our experience with Cherry Creek and would work with them again given the opportunity.

Tracy

Married on 08/14/2020

Wedding shower

Very attentive and bent over backwards for us. Highly recommend.

Carlee P.

Married on 04/25/2020

Covid wedding

Choosing to have our wedding at Cherry Creek was one of the best decisions we made. The venue is beautiful inside and out, the staff is amazing to work with, and the food and drink is top notch. We were one of MANY to have to reschedule our wedding due to COVID. Instead of just changing our date once, we had to reschedule 3 times after our original date. We were very lucky to be working with the Cherry Creek team and a BIG shout out to Lauren who was with us the whole way through. She made things easy during a time that was so difficult. She really cared about our vision and our day and made our meetings easy and enjoyable to come to. The team worked with us and made sure our day was everything we wanted it to be and more. It was 100% worth the wait. The professional and compassion that the Cherry Creek team shows is something that does not go unnoticed. Thank you Lauren and the rest of the Cherry Creek crew for the amazing experience and perfect wedding day!

Stella

Married on 08/31/2019

BEAUTIFUL Venue, highly recommend!

Cherry Creek is SO beautiful and I highly recommend. We had our wedding reception there and it turned out perfectly. Christine and Taylor are both very nice and both are professionals at what they do! I was an out of town bride and they were super flexible with my planning. The staff was also great night of and again everything was perfect. Finally, the food is FANTASTIC. A lot of guests mentioned to me that it was the best wedding food they've ever had.

Lyndsie K.

Married on 08/24/2019

Loved our wedding at cherry creek!

Our wedding was AMAZING at Cherry Creek!! Christine and Taylor make wedding planning very easy, and are always there to help. They provided wonderful guidance throughout the planning process, and answered every question we had. The day of our wedding Ashley and Taylor were both very helpful and made our dream day come true!! The staff at Cherry Creek really went above and beyond anything I could have asked for. It truly was a wonderful day! I would HIGHLY recommend having your wedding at Cherry Creek!! My husband and I had many compliments and all of our guests loved the venue and the food.

Taylor

Married on 08/03/2019

Amazing Venue!

Our wedding was absolutely perfect thanks to Cherry Creek! Taylor and Christine both did an amazing job and answered every little question we had. They did a great job running the show and helped get everyone where they needed to be on our big day! It took the pressure off not only us but also our family, everyone was able to relax and have a great time!

Rebekah J.

Married on 07/28/2019

Elegant, Easy Experience

Cherry Creek Golf Club is a high-quality location with delicious food, attentive service, and a warm, enthusiastic staff. The indoor and outdoor areas are a beautiful, bright, and refreshing setting. We've attended events at more exclusive and pricey clubs that in no way overshadow the beauty of Cherry Creek.
Every person we met was palpably excited and genuinely happy for us, and eager to do anything they could to help make our experience everything we wanted it to be.

From our first meeting with Christine, we felt welcomed and surrounded with excitement. She spent hours working with us to customize the experience to fit our vision and budget, and always responded to every email with promptness and enthusiasm. Janelle (with the help of Emily) guided us through the wedding day, and helped us navigate the changes in weather without pressuring us. She was a pleasant presence, and helped present the facts needed to help us make our decisions. Because of rainy weather, we ended up having to use the indoor "backup" location for our ceremony. Our family and friends later told us that they thought the "second choice" was an even more beautiful setting than the original location.
The entire catering process went seamlessly--They brought appetizers to the bridal party table after we were seated to make sure that we hadn't missed.
We didn't know until after the wedding that there were some issues with guests that were handled seamlessly by the staff at Cherry Creek without bothering us at all.
The basement bridal salon was a great place for the bridal party to relax and touch up hair and makeup, steam clothes, etc. while waiting for the ceremony to start.
We're very happy with our decision to choose Cherry Creek. If it's within your budget, you'll get a great team to help you through the whole experience.


+ 2

photos

Heather

Married on 11/03/2018

Most magical day of my life



After looking at multiple venues for our wedding ceremony and reception, we fell in love with Cherry Creek as soon as we saw it! The venue is such a classy, beautiful, and romantic place. We had our ceremony outside by the water, and our reception was in the conservatory room, which has a beautiful dome shaped area with floor to ceiling windows looking out onto the golf course/water. It was so magical! Taylor, our event coordinator, was very involved from the beginning and took the time to understand exactly what we were looking for. Her attention to detail and attentiveness were huge components of making our special day perfect! In the midst of the chaos, we forgot our table numbers. Taylor saved the day by letting us use cherry creek's. This is something that I will never forget! Thank you Cherry Creek for providing us with the fairytale wedding we've always dreamed of!

Rachel

Married on 10/13/2018

Everyone was amazed.

Cherry Creek is just a beautiful venue overall, and we had a breakfast buffet wedding reception there. Taylor was our coordinator and main point of contact and she was very personable, professional, and helped keep things rolling when we were running a little bit late. Our ceremony was in the gallery which is home to many paintings on the wall and we had our reception in the conservatory. Everything was absolutely perfect and I highly recommend this venue.

Judit

Married on 10/06/2018

Awesome venue! I cannot say anything negative about this place. We were kind of clueless about how to plan the day of the wedding. They helped us to figure out the schedule. They explained everything we needed info on. They gave us advice. Super good customer service. My guest had so much fun. The staff was awesome. The food was amazing. I couldn't ask more from a venue. They made my day perfect. Everybody is so nice at that place. I am super-impressed.

Nicholle G.

Married on 08/10/2018

Couldn't be Happier

We recently got married at Cherry Creek Golf Club and we couldn't be happier. I would recommend this venue to anyone looking for a beautiful venue to get married at. Not only was the meal great, they did a great job making sure everything stayed organized and that everyone was happy. Our families got compliments from most of our guests saying it was the best wedding they had been to. I may be bias, but I would agree. On top of that, you get a lot for your money & they offer a lot in their wedding packages.

Keri B.

Married on 07/07/2018

Best Venue in the Area!

Cherry Creek was hands down the best venue to have my dream wedding at! They turned a dream into a reality! Were there for me every step of the way and truly were amazing! The amount of positive things I have heard from everyone that attended is just truly amazing! Taylor was amazing and is the sweetest person and never let me stress! Loved having my wedding at Cherry Creek!

Lyndsay M.

Married on 06/30/2018

The BEST you can get!!

Cherry Creek made our dream wedding come true! Everything from planning, to service, to the beauty of the venue itself exceeded all our expectations. We worked closely with Christine and Janelle and we were so impressed by how they took care of us and made every step of the way a seamless process. If I had to do it all over again I would choose Cherry Creek without hesitation. It was by far the best day of our lives and we thank Cherry Creek for being a huge part of that!

Sadie G.

Married on 06/01/2018

Dream Come True

Cherry Creek was the perfect venue for our wedding vision! Not just because of the beautifully elegant banquet hall and vibrant golf greens, but the staff! Taylor and Jenelle are who really made our big day a dream come true. Their impeccable attention to detail and guest service speaks volumes to any bride and groom they meet! They made sure everything fell into place for us so we could focus on everything else that comes along with planning a wedding!
From the second our guest walked in to when the lights went off at the end of the night, we were taken care of!
Also, how could I not mention the food? Our guests are still raving about our wedding food! If you're looking for a venue that takes care of their bride and groom, has gorgeous spots for pictures, amazing food, and space to have a large wedding, Cherry Creek is for you!

Allison

Married on 05/19/2018

The most spectacular venue!!!

Our wedding was nothing short of spectacular at Cherry Creek; the right words don't even exist for us to properly rave about our experience! Not only is the venue itself the most gorgeous and elegant backdrop to your day, but the food delicious and the Cherry Creek team made planning seamless from booking to planning details to day-of coordination. Our guests were floored with how beautiful everything was and how much they enjoyed their evenings. We knew as soon as we left our venue tour last Spring that we wanted to get married at Cherry Creek, and we are so happy with our decision! I'd recommend Cherry Creek to anyone (and secretly hope I have a friend get married there soon so I get the chance to attend another wedding there as a guest!) Thank you to Christine, Janelle and Taylor for being so helpful and making everything flawless and stress-free - you're the best!!

Elona

Married on 02/03/2018

Winter Wedding at Cherry Creek Golf Club

Randy & I selected the beautiful Cherry Creek venue for our winter wedding because we fell in love with the stunning cathedral ceiling in the conservatory room! Our ceremony and reception turned out perfect. We were very pleased with the management and the staff, the food was delicious & our guests received spectacular customer service, all just exceptional❤️

Ashlie

Married on 11/04/2017

Amazing! Highly recommend!

Highly recommend this venue! We fell in love with it instantly! The grounds are spectacular as well as the venue itself. The sales person was so nice and helpful. I never felt pressured or anything. And the wedding coordinator was even more helpful! We upgraded things early on and the closer we got to the day, the tighter our budget was. When I asked her about downgrading, she took the time to actually call the company that we rented the chairs from and got them lowered from $15 per chair to $10 per chair! Definitely went above and beyond. Our day was perfect, even with the crappy weather we had.

Melissa C.

Married on 11/03/2017

Unforgetable night

We first met with Christine and then worked with their event planner Janelle....loved then both. They made us feel so welcome right away! Janelle was there for me every step of the way even with the million questions I had, she put my mind at ease! Our guests are still talking about our wedding almost a year later!


+ 10

photos

Chelsea

Married on 10/06/2017

I do not have enough positive words to describe our wedding experience at Cherry Creek. Janelle and Christine made the planning process absolutely seemless, which allowed us to appreciate the day and process so much more! In the beginning they were very transparent about our package, without additional hidden costs along the way- which I found to be very helpful. They worked so well with all of our vendors and held a high level of communication with both the bride and groom and the vendors. The food was exceptional and the dining staff addressed and met all dietary needs without question. The scenery was beautiful and elegant both inside and out! Thank you Cherry Creek for our dream wedding!

Cherry Creek Golf Club's reply:

Chelsea, it was a pleasure to work with you and Matt. Wishing you both nothing but happiness!

Stephanie

Married on 09/23/2017

We can't even begin! Christine and Janelle helped make our wedding so perfect and a day we will never forget! Having a same sex wedding was so hard to plan with all the turn downs we've gotten. Cherry creek was so supportive and accepting and helped make the room filled with love. From them to the staff to the amazing food. It was the most perfect day I think about all the time! Can't thank them enough! I'm sad it's over but happy I had it there

Cherry Creek Golf Club's reply:

Stephanie, thank you for your kind words! Wishing you and Michelle the best!
Are you interested?
Send a message