Reviews
5.0 out of 5 rating
Quality of service

5 out of 5 rating

Average response time

5 out of 5 rating

Professionalism

5 out of 5 rating

Value

5 out of 5 rating

Flexibility

5 out of 5 rating
100%
Recommended by couples
80 User photos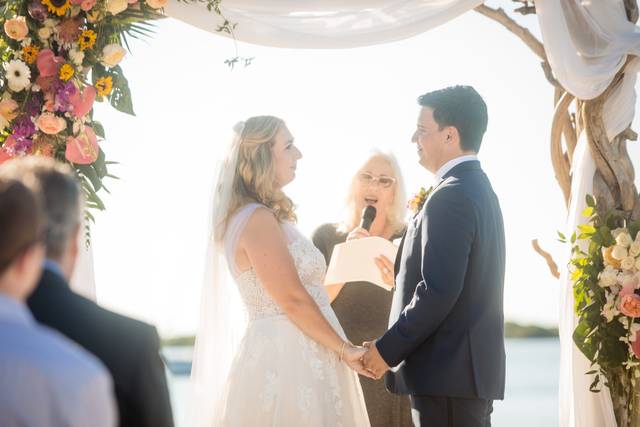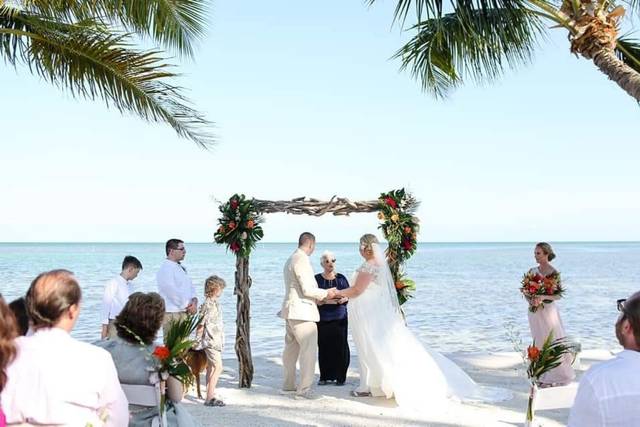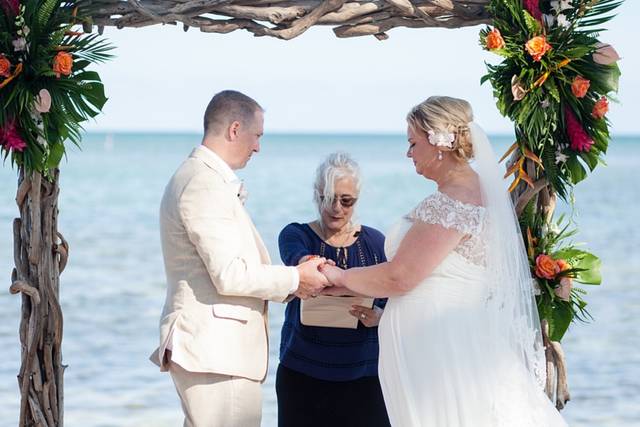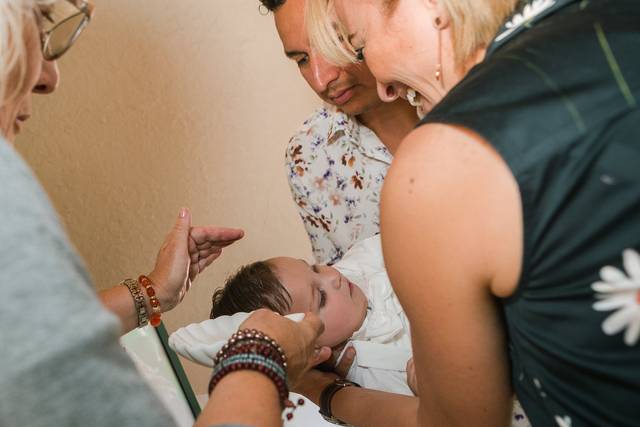 + 76

photos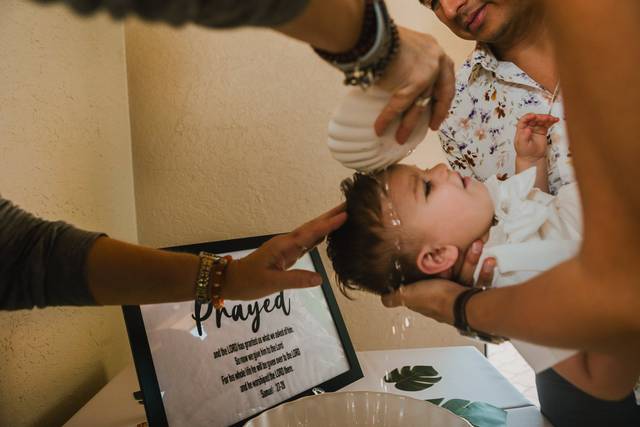 Katy H.

Married on 10/07/2023

Caring and Compassionate

From the very first time we spoke, we knew Kat would be our officiant. She is the most caring, compassionate, energetic and vibrant person and we immediately felt comfortable with her. She goes the extra mile to get to know you and works closely with you to personalize your ceremony. We truly had the most amazing time crafting the perfect words for the big day (she had such a great selection of a variety of different types of ceremonies), and we could feel her love and light shining on us throughout the ceremony and reception. Organized, punctual, but above all, an amazingly brilliant officiant and friend.

Ceremonies by Kat's reply:

Katy & Ian,
We truly became friends during the planning process including our great breakfast meeting and lots of chats and social media sharing. You both took great care and thought in collaborating on the ceremony and I couldn't have been happier to see and read how pleased you were. And of course to be invited to celebrate with you and your guests.
Once again, I am humbled to have officiated for two people have proudly served their country AND brought home a precious doggie to a better life!
Thank you for this beautiful review,
With joy & gratitude,
Kat

Kathleen O.

Married on 05/10/2023

Wonderful Officiant!

Our wedding coordinator introduced to Kat Newman and she's such an amazing lady! We were able to pick and choose ever aspect of our ceremony so it was tailored for us! It was such a special and touching wedding ceremony! My mother who is a staunch Catholic woman and was disappointed we were not going to be married in a church by a priest was so impressed by Kat. My mom said she never heard a priest give such a meaningful and love-infused ceremony the way Kat did. If you're looking for an officiant, look no further!

Shauna

Married on 04/27/2023

Diorio Wedding 4/29

Annie DeRomo officiated our wedding ceremony at Amara Cay Resort on April 29th. Kat & Annie were so easy to work with during the planning process & everything went great during our ceremony. I would highly recommend working with Ceremonies by Kat! Thank you both so much for the awesome experience! :)

-The Diorios

Ceremonies by Kat's reply:

Mr. & Mrs. Diorio :)

We are so appreciative of your support and truly grateful to be able to work with lovely couples such as yourselves. Thank you for the opportunity to officiate for you and for making our job look easy!
With joy & gratitude,
Annie & Kat

Are you interested?

Send a message

Kristine V.

Married on 01/28/2023

Magical Officiant!

Three words…Kat is fabulous!!! When we first spoke it was like talking to a long time friend. She was so knowledgeable and informative and captured our story so beautifully. Kat provided so much guidance and advice and made it effortless for the ceremony to come together. The most important part of our special day was just perfect.

We can't wait for the video. Kat included just the right mix of fun, humor, memories, tributes and love. We were lucky enough to have her stay for our reception and loved seeing her out on the dance floor. Kat will alway be special to us for being such an important part of this day and we look forward to watching the photos and videos from her future weddings!

You can not go wrong with selecting Kat to officiate your wedding. She was amazing.

Kayla H.

Married on 11/19/2022

Look No Further!

If you are looking for the perfect officiant, look no further! Our first conversation with Kat put us at ease and it was smooth sailing from there! She respected all of our requests and provided great input where needed. Her ceremony was very enjoyable and we just loved her energy! She also promptly
mailed our marriage license after the ceremony and stayed in contact with us throughout the entire process. I highly recommend! Thank you, Kat!

Wonderful!!

Kat was wonderful in assisting us in planning our ceremony. We highly recommend Kat as she goes above and beyond for her clients, has a bubbly personality and is very easy to work with.

Jennifer R.

Married on 10/22/2022

They made our day!

Our officiant was provided in our wedding package with our venue. They were so easy and pleasant to get along with. Jill really took the time to get to know my now husband and I and built a really good relationship with us. Her communication was great!

Jenny D.

Married on 10/01/2022

Perfect in every way!

We can't thank Kat enough for being a part of our special day! Having never met her in person until the day of, we trusted her and never worried that the ceremony would be anything less than it was! She listened to our "story" and really listened to the vision we had. Her delivery was fun; exactly as we had requested.

Many thanks Kat!
The McLaughlins

Karen M.

Married on 05/07/2022

An amazing experience!

We had the absolute pleasure of having Kat do the blessing of our son and it is a memory we will forever cherish. We had no idea where to start and Kat was just so patient and really guided us. The end result was absolutely touching, intimate and everything we wanted for our son. Kat speaks from the heart and you can feel the sincerity in her words. When choosing someone to lead something so personal such as a blessing or ceremony, you want to have someone on your corner who has authentic love for the craft and her clients, Kat is everything and more. Thank you Kat for being part of such a magical day.

The D.

Married on 05/03/2022

An absolute pleasure!

Kat was a true joy to work with! She made the entire process fun and easy… we could not have been happier. A true professional. She brought a great energy to our wedding, we would highly recommend Kat.

Gillian R.

Married on 03/11/2022

Kat made a difficult process a breeze!

Kat is incredible. What could have been a painful process (writing your vows) was smooth and easy. She provided numerous examples for us to use as inspiration and had us fill out a questionnaire to make sure she really got to know us as a couple before the big day. I felt like she provided the exact perfect amount of guidance and support, while also relieving some of the pressure we felt. Plus, she became instant friends with both our moms, and they still sing her praises!

Jessica E.

Married on 01/19/2022

Amazing officiant

Kat was a wonderful officiant. She truly took the time to make our ceremony perfect for us and even went out of her way to get to know us. I would absolutely recommend her to anyone who needs an officiant!

Carly B.

Married on 12/18/2021

How would I describe Kat?

What words can I use to describe Kat? Kind, attentive, warm, and absolutely lovely. That's a good start. Ours was a second marriage, and we are a bit older, so our expectations were different. Kat gave us unique ideas, and we used them all. She helped us build a beautiful and unique ceremony. Incorporating love and our differing spirituality. And then, on the day of, she arrived and was as fabulous in-person, as she was during our earlier zoom meetings. (Oh ya, we were also living half of a country away from our destination wedding location.) So now how can I describe Kat? She was absolutely perfect.

Falon H.

Married on 12/04/2021

Wonderful!!

I was recommended to Kat by my DJ, I contacted her one month before my wedding date. She was unavailable for our date but she had Bobbie Stutts available for us.

Bobbie was wonderful, she was very communicative, positive, friendly & easy to talk to. She got the process rolling quickly for us as we only had one month to get everything done. When hiring Bobbie I didn't plan to get much involved in what they do as officiant's. First thing was filling out a bunch of question which was a little intimidating but once my husband and I got into it, it was actually fun. That was the moment I decided I was all in and really wanted to customize our ceremony. Bobbie worked up a bunch of script for us and information for us to look at and go over. She also let me have the wheel and write up a lot of my own things for her to say. Which I LOVED so much because it made our ceremony very special to us!

Our wedding day, Bobbie was early, she came straight to me as I was getting ready. She gave me a copy of our ceremony as a keep sake & gathered our vow books. I have many pictures of Bobbie talking with everyone through the time before our ceremony. She was so very kind & just wonderful!

Thank you so much Bobbie Stutts for a very special ceremony ❤️

+ 4

photos

Lindsey R.

Married on 11/13/2021

Best day of our life in Islamorada

Everything from start to finish was great. We worked with Bobbie, who kept a great line of communication and worked with us to get the perfect ceremony down. It was a pleasure working and meeting Bobbie! Highly recommend

Joanna Z.

Married on 11/12/2021

Officially the best officiant!!!

From the minute I met Kat, I knew she was THE person cut out for making our wedding ceremony the ceremony we wanted! She was fun, down to earth, easy going, spunky - everything we wanted and more! She's like the crazy NY aunt that everyone loves and that loves everyone - she kept our ceremony easy and light hearted and really went with the flow of making it all flow on our special day! We wanted it to be fun, amusing, catchy and unique and she made it all of that and then some!

Marlene R.

Married on 11/10/2021

Excellent!

Thank you Kathy for making our day extra special! You took the time to read the vows and added some special pieces. Very professional from the first moment we spoke to the end of the ceremony.

Chris V.

Married on 08/22/2021

Kat was outstanding!!


Kat was very professional, warm, caring and helped make our experience joyful an worry free with the ceremony. We booked her and dealt over the phone as we live 4 hours away from our wedding destination. Her Communication kept us informed over the months leading up to our wedding. If your thinking about having an officiant for your wedding, we highly recommend contacting "Ceremonies by Kat".


Amber H.

Married on 08/06/2021

Truly made our Ceremony Unique!

We didnt want a traditional wedding ceremony. We had a destination wedding and traveled to our paradise because it was more our style. Kat did an excellent job at making our ceremony unique to us! She gave us alternative options to the more traditional sections that we weren't too thrilled about and made the whole ceremony flow and fit us perfectly! She's worth every penny! Cant say enough great things about her! Hire her, you wont regret it!

Ceremonies by Kat's reply:

Hello Q&A
You were destined to be married with those monograms! What a wonderful review. I was thrilled that you let me have fun with your ceremony and that you were both vested in the thoughts, feelings and words. I look forward to seeing how your blended glass creation comes out as well as Amanda and Seth's photos/video. Please don't be strangers and thank you for the time to share these meaningful thoughts. Happy hugs, K.

Danielle T.

Married on 08/05/2021

Truly a professional!

It says a lot about a business when you look at how they handle it when things fall apart. That was our experience with Kat (and company). We were planning for a romantic 20th anniversary vow renewal on the beach when Covid struck. We weren't able to travel - I was devastated. Kat was very kind and super understanding. Even though it was a difficult time for all, we reached a very reasonable agreement on a refund, which she kindly provided. You can trust this one!

Donna Z.

Married on 07/18/2021

Beautiful ceremony

I highly recommend Kat for your ceremony. She was amazing to work with. We are from out of state so we talked a few times on the phone and emailed back and forth. She created a beautiful, personalized ceremony for us. Thank you so much Kat for making our day so special.

Stacy

Married on 07/16/2021

Perfect Officiant

Kat made our day so wonderful. She took a few calls with us to get to know our personality and really incorporated it into our ceremony, like she knew us for years! We had a short and sweet ceremony, but included all the traditional wedding parts, including adding parts for our newly blended family. Could not have asked for a better person to marry us!

Kaley W.

Married on 07/03/2021

Best officiant EVER!

Kat made our special day even more special!!! Our ceremony was absolutely perfect and everything we could have dreamed of and more! Kat is kind, genuine, and bubbly. Her happiness just radiates to everyone present during the ceremony. She made all of our guests feel the love from the beginning of the ceremony and set the tone for the rest of the night. She helped us customize our ceremony to fit our wants and needs and it turned out exactly as we imagined. Our guests couldn't stop talking about the ceremony and how wonderful Kat was! We can't recommend her enough. If you are looking for a fun, easy-going, caring officiant you will not regret choosing Kat! We couldn't be more grateful for her and the important role she played in our special day. She is truly the best!

Ceremonies by Kat's reply:

Dear Kaley,
I knew all along that there was going to be an extra special energy to your wedding , and they're certainly was! And I'm not just referring to Florida Keys heat in July lol. Your genuine enthusiasm burst through from day one. And in this lovely and thoughtful review. Thank you, and lots of joyful wishes to you and Michael!

Will P.

Married on 07/03/2021

Kat deserves 6 stars !

Kat was amazing from beginning to end! Her quick responses, suggestions and helpful tips made my new wife and I marriage process stress free! With no questions left unanswered, Kat will go above and beyond your expectations. If you are reading this, please do not look any further and waste your time. Contact Kat ASAP!

Devon D.

Married on 05/08/2021

Amazing to work with

Kat was so fun and easy to work with. We decided to elope last minute due to canceling our wedding because of COVID. She made awesome recommendations for hair, makeup and photography as well.
Are you interested?
Send a message