107 Reviews
Recommended by 99% of couples
Quality of service

5 out of 5 rating

Average response time

4.9 out of 5 rating

Professionalism

5 out of 5 rating

Value

5 out of 5 rating

Flexibility

4.9 out of 5 rating
104 User photos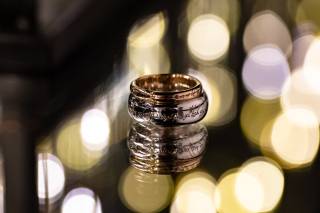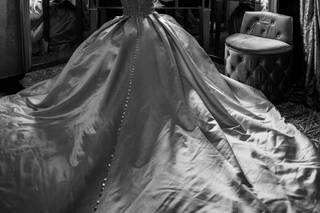 + 100

photos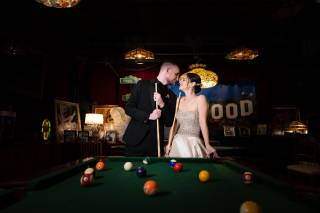 Kay W.

Married on 05/07/2023

Above & Beyond our expectations!!

This wedding was spectacular! It went off without issue 100% due to Haley's attention to detail and going above and beyond to take care of yes. Amazing venue!! Spectacular, beautiful, stunning! Out of state for us and it was perfect!

Kyle J.

Married on 11/13/2022

One Venue to Rule Them All...

It has been three months since my wife and I got married. Until now, I considered myself somewhat of a writer. Thanks, in part, to my growing up during the "emo" era of the early 2000's … I would, on occasion, jot down poems, short stories, and songs without much fuss. However, for the past three months, I have severely struggled putting into words my overall experience at our selected venue...
The Capitol Theatre in Maryville, TN.

I was finally able to put together a full review via word document. Copy and pasted into the Google Review box (first time reviewer) and it said I was beyond capacity on character count. Soooo....

*Insert a VERY detailed account of my time at/with the Capitol Theatre, here. *

In closing, and simply put, I could not have created a more perfect place, for my wife and I to get married, in my wildest dreams. It was literally like stepping into Willy Wonka's Chocolate Factory for the first time. The Capitol Theatre checked all the boxes. Had everything we wanted and more... From the opening crawl to the end credits... our wedding will forever be remembered and I/we just want to thank Haley, Heath, and the rest of the Capitol Theatre gang. Thank you for everything. You guys were/are simply amazing in every way possible.

P.S. Ask about the Emerald room and go ahead and splurge to get the boujee vip lighting... you won't be sorry.

+ 7

photos

Ting

Married on 10/06/2022

beautiful venue

had a wonderful, stress-free elopement wedding.

Are you interested?

Send a message

Jessica C.

Married on 07/15/2022

An Uniquely Glamorous Wedding

This venue is an absolute must for anyone looking to have the most special and unique wedding experience. Our wedding could not have been more perfect. We appreciate all of the kindness and hard work the staff provided us in our wedding journey. You will regret not getting married here.

David N.

Married on 07/07/2022

Stunning venue that went above and beyond for us

We had our reception at the Capitol and it was the best decision that we made. The venue is gorgeous and the temperature was fantastic for a July wedding. We chose to add on the lights package and it was awesome!!! Our guests loved the Pyro and bubbles that made the dance portion of the night incredible. We truly felt like celebrities on our special day. The food was delicious and the photo booth was such a fun experience for our guests. Most importantly, Haley coordinated the event for us and made everything so easy. Every aspect of our wedding was well timed and executed and she was such a pleasure to work with. All we had to do was show up. The Capitol cooked and served the food, set up the cake and decorations, and cleaned up everything at the end of the night. On both a hot and rainy day in July, we had a venue that was inside in the air conditioning, visually stunning and well coordinated, and we had to do zero work for the reception. For so many reasons, this is the best venue in the area to choose for a wedding!!

Josalyn J.

Married on 12/20/2021

Highly Recommend

Haley was wonderful to work with! She made everything so easy! Everyone we encountered was amazing! The venue is beautiful!

Courtney N.

Married on 11/13/2021

Wonderful experience!

Haley helped us from beginning to end! She met with us several times and always made sure our questions were answered. This is an amazing venue with so many photo opportunities!

Julie M.

Married on 10/30/2021

Best wedding venue

I couldn't have imagined a better night. Every single thing was absolutely perfect.

April G.

Married on 10/24/2021

Best Venue Ever!

My husband and I took a tour of this venue just to see what it had to offer as a wedding venue (we love movies so decided to give this place a shot). From the moment we stepped inside, we were completely amazed. The theater is so gorgeous, the bridal suite is stunning, and the man cave is so fascinating with all the hidden rooms and theme-appropriate decor. Essentially from the time we left the tour to the time we got in the car, we knew we wanted to have our wedding here. Not only was the venue impressive, but our event coordinator, Haley, knew her stuff. From the very beginning Haley was immensely helpful and made sure we had every single detail of the wedding figured out. On our wedding day, her and her team made our roles of groom and bride as easy as could possibly be. They took care of everything from setting up literally everything to manning the photo booth to making sure our guests knew where to go and what to do. We could not have had a better coordinator than Haley. She was constantly in contact with us to see how planning was going and always made herself available to us for any questions or inquiries we had. She even went as far as to offer to get our food for us at the reception. We could not be more thankful for all Haley did to make sure our wedding day was perfect for us. We highly recommend this venue to everyone whether it be for a wedding or other special event. You will be taken care of and 100% satisfied with your experience. We will be bragging about the venue and Haley's expertise for as long as we both shall live.

Tammy B.

Married on 10/24/2021

We had a worry free, magical wedding experience. We have stunning pictures that caught memories that will last a lifetime.

I am the mother of the bride. We had an unusual 3 hour Sunday morning wedding that turned out absolutely amazing. I was quite worried because I had nothing to do but enjoy it all. Not used to that. Haley was wonderful and on top of all the details. The venue is magical and everyone was quite impressed. I would definitely recommend this place. The photographer has sent some of our photos and they are stunning. Looking forward to getting the rest of them. Thank you to all for everlasting memories.

Lora

Married on 10/23/2021

Fabulous Wedding Venue

Have your wedding here! Everything from the planning to the actual event was seamless from the perspective of the Bride and Groom.

Andy

Married on 10/23/2021

Great experience

The Capitol Theatre was the perfect venue for our wedding. It's beautiful, affordable, and Haley and her team do an incredible job start to finish!

Brenda P.

Married on 10/21/2021

Best Knoxville venue!

The best indoor venue in the area, hands down. Best lights and sound system. Knowledgeable staff. Will make your dream wedding come true. ALL my guests were wowed with each detail that the venue provides. Spacious restrooms, great lobby area with photo booth, ample man cave for groomsmen and beautiful and spacious upstairs for bridesmaids. THE BEST experience ever. We want to do it all over again..! Thank you Capitol for making our dream wedding even better. Highly recommend. Very close to Knoxville- destination wedding or local, this is the right venue. :-)

Leigh M.

Married on 10/02/2021

Truly amazing event

Haley and Heath took our wedding to the next level. We appreciated their input and their professionalism. But out guests also appreciated them as well. All night we had guest telling us how much they enjoyed not only the venue but also the staff. They couldn't believe how engaged and genuinely happy the staff at the Capitol were during our event. We have no regrets about our choices that night. Truly amazing!!

Caitlyn W.

Married on 08/14/2021

Simply Amazing

The Capitol Theatre was just the venue we were looking for! To put it simply, it is absolutely amazing. The event director, Haley, answered all of our questions throughout the entire planning process and made the entire experience stress-free (or as stress-free as possible). During the ceremony and reception, she ensured we stayed on schedule and we did not have to worry about what comes next. The amazing staff ensured everything was set up and cleaned up before/after the event. We couldn't have asked for more support during one of the most important days of our lives. The venue has a built-in wedding planner (Haley), DJ services, catering, decor, and more. I honestly do not have a negative remark about our experience. THANK YOU for making our wedding a night to remember!! All of our guests complimented that our wedding was the MOST fun and unique they had ever attended, and I agree!

Richard P.

Married on 06/09/2021

Amazing and Breathtaking

From start to finish Haley was by our side helping make all of my wife's decisions easy for her. The venue is just breathtaking and was a dream come true, really makes you feel like you are the star on your special night. The pictures on their site doesn't do this place any justice, we seen Capital theatre years ago but when we walked in it was something amazing. Thank you Haley and Capital Theatre for making Our wedding exactly what my wife deserved

Jeff T.

Married on 05/28/2021

Amazing Experience

Haley and her crew at The Capitol did an amazing job as always. This was our 2nd experience using this venue and the quality and service was second to none!!! The staff and the Venue are worth every penny we spent on our reception

Madison M.

Married on 11/15/2020

An incredible venue, team, and experience!

I would highly recommend this venue to every bride I know!! Their team was amazing and instrumental in giving me and my new husband our dream wedding. This venue is so unique and incredibly beautiful, and I could not have imagined a more perfect wedding thanks to the Capitol

Danny H.

Married on 10/09/2020

A Dream Come True

Gosh, where do I begin. It's one thing to meet the woman of your dreams but it's another thing to marry them in such a astonishing venue. Getting married at 'The Capitol Theatre' was the best decision that me and my wife have ever made; the wedding was the best day of our lives.

Haley, the wedding coordinator was truly phenomenal. By the end of the night I truly felt that we made a friend that day. She really cared and listened to everything that we had to say and made our day stress free. She really is a kind soul and hard worker. Her and the staff killed it.

Heath, our MVP and DJ of the night did a tremendous job as well. That very next day, me and my wife stated that we forgot that we even had a DJ, because the music and transitions felt natural and perfect. It all felt seamless and nuanced. Heath, truly is the best DJ that I have ever met and one of the nicest as well.

I feel blessed to have met such wonderful people and to get married at such a beautiful venue. Everything was nice, literally, the chairs, stage, chandelier, lights, decorations, everything, etc.

If you want the wedding of your dreams then don't hesitate, choose The Capitol Theatre.

Thank you for everything Heath and Haley.

Samantha

Married on 10/03/2020

Incredible

Haley and staff were absolutely phenomenal! They were so easy to talk to and helped us every step of the way. I would highly recommend them to anyone!

Alysa M.

Married on 09/28/2020

Fairy tale come true

I can not say enough about this venue and the staff here. My wedding was amazing and I couldn't have done it without the help of the Capitol! Haley was MORE than amazing and kept everything together and PERFECT! Any bride would be lucky to have a coordinator like her! And Heath the DJ was so great, the music was perfect and there was something for everyone played. The whole experience was a dream come true!

Whitney R.

Married on 08/15/2020

Simply the best!

We could not have asked for a better venue for our wedding. Haley and Heath went above and beyond to help with our wedding. Anything we needed they were on top of it. We highly recommend the Capitol Theatre for a wedding venue or a venue for any special event.

Taylor P.

Married on 07/18/2020

Dream Come True Wedding Experience

We came to Haley & Heath 30 days prior to our wedding date because we had a last minute snag in our wedding plans. We were so stressed, but they were quick to respond, very easy to work with, and accommodating beyond all measure, which was such a breath of fresh air for a couple in distress. They truly went above & beyond to ensure that our wedding day was a everything we wanted and MORE! The Capitol Theatre itself is extremely beautiful, and has everything you could possibly need in a venue! The aesthetics, partnered with the kind and helpful staff, were the perfect ingredients for a dream come true wedding day. The lounges are phenomenal, the decor is gorgeous, and the cinemagic experience just ties it all together for the most perfect wedding! We are truly thankful that our original wedding plans fell apart because having our wedding at the Capitol Theatre was BETTER than we could ever have asked for! Many of our guests even praised the venue. We would highly recommend this venue, and will definitely book future events there.

Brenda I.

Married on 07/10/2020

Glamorous Unique Vintage Venue

If you are looking for a venue that makes you 'the star' The Capitol Theatre is for you! The Hollywood style theatre glows with vintage ambiance and even puts your name is the spotlight! We had the pleasure to attend as vendors, Vintage Auto Props for the great get-away, and the owners as well as Haley the event coordinator, we very nice and great to work with. Beautiful venue, great food and happy smiling couples!

Rebecca

Married on 06/27/2020

the perfect wedding

when I first walked in to this theatre, I was blown away. it is absolutely gorgeous! I love the idea of not having to travel to a reception site after the wedding and it is both romantic and a fun atmosphere. Haley was the best to work with. She is meticulous and pays so much attention to every detail. She could plan the entire wedding for you and you wouldnt even have to worry about a thing because she is that good. pictures do not even do the venue justice and all my family is still raving about how it was the best wedding they have ever been to!!
Are you interested?
Send a message