34 Reviews
Recommended by 94% of couples
Quality of service

4.7 out of 5 rating

Average response time

4.7 out of 5 rating

Professionalism

4.7 out of 5 rating

Value

4.7 out of 5 rating

Flexibility

4.7 out of 5 rating
1 User photo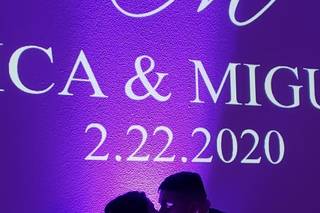 This place had a lovely view and wonderful service and professionalism.


California Country Club's reply:

Thanks so much for your feedback!

Erica

Married on 02/21/2019

My dream wedding

I just got married at The California Country Club and it was amazing. MARYANN the event coordinator was AMAZING . She made sure everything was exactly how I envision my wedding day to be. She is very responsible, and professional. My fiance and I were every satisfied with Maryann and her team . My bridal party loved her, my parents and in laws loved her
She added the icing to the cake . The Food was good, the pricing is reasonable . I highly recommend them. Thank you California country club for a unforgettable day.

California Country Club's reply:

Thank you for your kind words. We totally enjoyed hosting your wedding here at California Country Club. Wishing you all the best in your life together!!

Beverly

Married on 05/06/2017

During my process of finding a wedding venue back in January 2016. It was quite stressful to find an affordable place. Plus, I didn't feel comfortable with some of the managers I've met at other venues. When I met Ara who was CCC's manager at the time, she was so warm and gracious to meet, I knew I found the right spot!

Not only was the reception hall simple and charming with its white shutters and arches, it was a dream of mine to get married outside in the garden, and I thought CCC's ceremony sites looked beautiful.

When we booked our venue back in Feb 2016, I was able to meet CCC's wonderful catering manager, Nicole, who is always so accommodating, answering all of my e-mails and calls until my wedding day. I even had a Gluten Allergy emergency with two guests a few days before my big day, and the catering dept was able to accommodate my guests.

Nicole always had a smile on her face and a bubbly personality, making the process of food tasting stress free. The day of the wedding, the food I picked was tasty and I heard my guests felt full. Hooray!

At last minute, my husband and I hired THE BEST wedding day coordinator ever, CCC's Assistant General Manager, Isa. She helped me plan my wedding day timeline, answered all of my questions, and suggested anything that I was missing. On the day of our wedding, this past May 6, 2017, out of all the days, it started to rain during my ceremony. She was able to work with all of my vendors, get a canopy for the string quartet, handled issues with my cake and flower vendors and was so on top of things, keeping everything organized. She handled all of the issues without letting me know, working with my Maid of Honor, so I could just enjoy my day.

All my guests thought the wedding was beautiful and I'm so happy I booked my dream wedding with this venue. Thank You again, Isa and Nicole!

Are you interested?

Send a message

Ashley

Married on 01/28/2017

I had my wedding reception at California Country Club on January 28, 2017 and I could not imagine having it anywhere else. Nicole helped us out with the entire planning and she made everything so easy! She answered all of our questions thoroughly and was always so quick to respond to a phone call or email. Along with Nicole, the entire CCC staff was very friendly and helpful. The day of the wedding everyone was working together to make our day extra special. I am so pleased to have chosen California Country Club for my reception. It was a beautiful location and they really made my day something I will never forget.

Sydnie

Married on 01/14/2017

Nicole and Will were so helpful and enthusiastic!. They made sure our minds were at ease on our wedding day and they were so accommodating and flexible... Which most places cannot boast. Our wedding was gorgeous and the guests were so happy! I really liked the layout of the room, which held all of our guests, the photo booth, the dance floor, and all the extras like the cake and gift table. You can truly customize your layout design!

California Country Club's reply:

Sydnie, thank you for your feedback! We are truly happy that you and your guests enjoyed themselves and we are especially glad we helped create a smoother planning process for you. We hope to see you soon!

Desiree

Married on 09/30/2016

This venue was one of the most affordable ones we found while venue shopping. The country club is gorgeous.. From their lawns, to the bridal suite , as well as the banquet hall.
Our coordinator Nichole was amazing by accommodating all all request.
We totally recommend this venue.

California Country Club's reply:

Thank you for your wonderful comment, Desiree! Best wishes to you and your new husband!

Had my wedding here this past February and everything was better than I imagined! The location is privately gated and beautiful for pictures. Nicole was super sweet and helpful through the whole process! I was very stressed out about everything but every time i spoke to the CCC I felt at ease! All my guests raved about the venue as well

California Country Club's reply:

Thank you, Sara, for the wonderful feedback! We are so happy you and your guests enjoyed themselves on your special day! Best wishes to you both!

Patricia

Married on 11/21/2015

I really loved this place! The venue is beautiful! the food was excellent I would use them again in the future!

California Country Club's reply:

Thank you for your wonderful review Patricia! It was such a pleasure to work with you and we hope everyone had a great time!

Melinda

Married on 11/07/2015

I actually did not use this vendor (The California Country Club) for a wedding. The hall and food was used for my daughter's Sweet 16. My parent's and I worked exclusively with the coordinator, Nicole Martinez. She was not only extremely competent and professional, but extremely warm and friendly. It was such a pleasure working with her. The hall and grounds are beautiful and the food was delicious. The entire staff throughout the night was nothing but professional and courtesy. We would definitely utilize The California Country Club again!

California Country Club's reply:

Thank you so much Melinda for your review! We are so happy that everyone enjoyed themselves and we hope you come visit us soon!

Debra

Event on: 09/19/2015

Staff was great to work with. I received many compliments. Thank you CCC

California Country Club's reply:

Thank you Debra! It was wonderful working with you and we hope you and your guests had a great time!

I have my daughter's Fifteen Party, I was very impressed with the services, my daughter really like the place we all have a lot fun, prices where decent and food was really good, I don't have anything bad to say about the place, I highly recommended for a big or small reception.


Stephanie

Event on: 06/06/2015

Everybody was wonderful to work with.

California Country Club's reply:

Thanks so much for your feedback and review! We were so happy to host you!

Claudia

Event on: 11/08/2014

I cannot thank you enough for having Ara on your team. She was extremely calm and professional even when I was stressing out. Also your head waiter Javier was fantastic. My daughters Sweet 16 was literally PERFECT and I never say that about anything.

Thank you Ara and Javier....you absolutely made our event a huge success and an evening that my daughter will never forget.

Thank you again!
Claudia Dalziel

California Country Club's reply:

Thanks so much Claudia for your feedback. It was so fun to work with you and your daughter!

Martha

Married on 10/11/2014

We absolutely loved our venue! Ara and Ashley were great to work with! They made everything so easy for us. Everything was absolutely beautiful!! And the food?! Everyone is still talking about the food! We had the skirt steak ... delicious! The entire staff was friendly and professional on our big day. I would definitely recommend CCC.

California Country Club's reply:

Thank you Martha for the great review! We hope you are both doing well-- come visit us on your anniversary!

Nicole

Married on 08/16/2014

This place was absolutely beautiful. I am so happy we chose to have our wedding here at the California Country Club. The employees were very helpful and friendly and attended to every need and want of my requests. My family and friends loved this place and how it was so comfortable. The food was great also. We ended up choosing the buffet so our guest had different items to choose from. I was able to get my decor from Anabel whom I met at the bridal expo and also our DJ Willie Will was amazing and so fun. We had such great memories and the background view of the golf course was incredible in our wedding photos. I would recommend this country club to anyone who is interested. You will not be disappointed.

California Country Club's reply:

Thank you so much Nicole for your review, we enjoyed hosting you. We hope you come visit us soon!

Gale

Married on 06/28/2014

The California Country Club was a perfect setting for my oldest daughter's wedding on June 28, 2014. I was so impressed with Ara Cho and Ashley who helped with coordinating the wedding. The food, the service, and
the ambiance provided for a memorable day for the bride and groom and our family. We will definitely return to have future events at CCC.

California Country Club's reply:

We are so glad that you enjoyed your experience with us! The wedding was absolutely gorgeous and we look forward to working with you again!

Ing

Married on 05/17/2014

California country club made it really easy to work with. They were super accommodating with everything and ensured our day went well. We only booked the ceremony here so I can't say anything about having a reception here. Ara and Ashley was great at communicating with me and took the time to show me around when we went on site. They were available throughout our wedding day! The only thing I would say that that may need to be fixed is the sound system. Unfortunately, the sound cut out a couple times during the ceremony but other than that the location was great and the greenery on the golf course was amazing! No regrets booking this venue!

California Country Club's reply:

Thank you for looking to us Ing! Everything was gorgeous. We do appologies for the mishap with the PA and have since corrected it. Best wishes on a wonderful future with your husband!

Dorali

Married on 03/15/2014

Ara and Kaylin are very helpful and responsive with our requests and needs during our planning. The staff was very friendly and quick to serve the 180+ guests dinner and cake, they cleaned up fast as well and helpful to any of the guests needs. The staff is helpful and great to work with. Everyone had a great time and loved the venue from the outdoor ceremony, to the cocktail hour on the patio and the inside banquet room for the dinner and dancing. Hopefully some will consider it in the future.

California Country Club's reply:

Thank you for the kind words Dorali! It was our pleasure to assist with your special day. We wish you and Mark the best and many years of happiness!

Sandie

Married on 10/12/2013

Corrdinator: Ara Cho - ARA WAS AMAZING! From the very begining (about a year and a half from our actual day) Ara was instrumental in us figuring out how we could afford the wedding reception of our dreams. She was extremely nice and responsive to all of our questions wether it was via email or a phone call. I am so grateful that she was able to answer all my questions and keep me feeling at ease. She knew I was on a strict budget and helped make suggestions on how to keep cost down. 5 stars to ARA!

Food: AMAZING! we opted for the steak and chicken plate with potato au gratin and veggies. Our guest said it was the best wedding food they have ever had. The steak was so yummy I didnt even put an ouce of any sauce on it. Side note: the few kids we had at the wedding had chicken strips, fries and fruit for their plate and let me tell you, i stole a piece of chicken from my ring bearer...yummy!

Grounds: The grounds were so beautiful. Well manicured. Plenty of places for photo ops. Had so much fun riding on the golf cart to our picture locations!

I am giving CCC 5 stars because I loved everything about the location and the staff. Thank you CCC for a great event!

Daniel

Married on 08/31/2013

Very organized and responsible as the date of the wedding approached. Everything from the food, venue's appearance, and location were perfect. We could not believe how much was offered and how great the quality of the service and food was for the price that we paid.

California Country Club's reply:

Thank you Daniel! It was a pleasure to help you put on your special day! Congratulations!

Aracely

Married on 09/29/2012

This place was great. Newly renovated and coordinator was flexible and attentive. The only con i would say is the security. Their security is very rude. But other than that overall pretty good. Food was excellent.

Janeth

Married on 02/18/2012

I am extremely happy with California Country Club. Their staff is very friendly and they are there to help you out in anything you need. I would be delighted to do another event with them.

California Country Club's reply:

Thank you so much Janeth! We had so much fun hosting you and your husband and wish you all the best!

Andrea

Married on 06/11/2011

Everything was just perfect the food was good my guest were very impressed by the service we recived.

Ara was great to work with! She always responded quickly to any questions I had and she was very helpful. Also, the prices of this venue are really great; we checked out many other venues and for the location and quality, California Country Club was the best value.

Cynthia

Married on 09/28/2013

Ara Cho & staff were very accommodating & helpful.
Are you interested?
Send a message