104 Reviews
Recommended by 94% of couples
Quality of service

4.7 out of 5 rating

Average response time

4.7 out of 5 rating

Professionalism

4.8 out of 5 rating

Value

4.6 out of 5 rating

Flexibility

4.7 out of 5 rating
13 User photos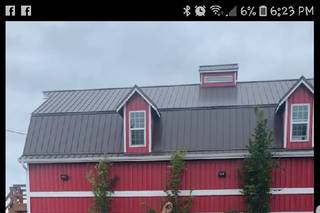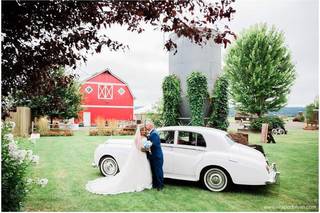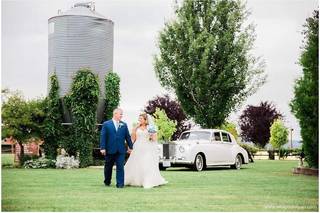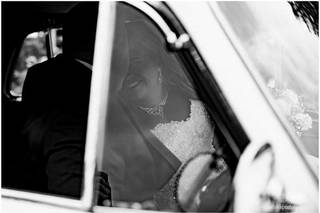 + 9

photos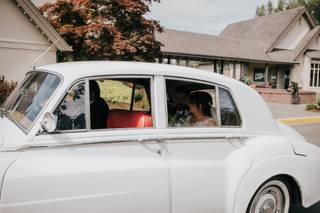 Chelsea P.

Married on 10/21/2022

Reliable and Flexible!

British Motor Coach helped with transportation for our quests to and from the venue. The team helped find a great option for services for our needs. They were on time, friendly, and were instrumental in making the wedding day seamless.

British Motor Coach, Inc.'s reply:

Chelsea,
We seriously appreciated your very nice note about British Motor Coach and are happy we could be of such good service to you two on your most special night. Maybe see you guys on your first anniversary or sooner.
Best,
Gary

Tara

Married on 04/14/2022

We received our limo service as a gift, so I can't comment on the value for cost, but everything else was amazing. Our limo driver was incredibly flexible; due to the overwhelming heat, we decided at the last minute to have our pictures taken at the church, rather than in a park, and he very patiently waited until we were finished. He was very friendly without encroaching on our privacy during the drive, and when we mentioned our fear that we would arrive at the reception before the rest of the bridal party he took the long, scenic way in order to ensure our bridal party had enough time to get to the reception. Everyone was oohing and ahhing over the car - it was really cool!

Meaghan F.

Married on 10/15/2021

Thank you for safe and comfortable transport, and excellent communication!

A huge thank you to British Motor Coach for handling our wedding transportation. We had two different start locations for the different guest hotels and a lot of last minute changes for guest counts as people decided to drive themselves (or not). British Motor Coach were professionals throughout making sure the group got to each destination in comfort and safety. I really appreciated their over-communication at each stage and would happily recommend them for your transport needs!

British Motor Coach, Inc.'s reply:

We all much appreciated your thoughtful note and we will pass that on to our drivers involved.
Look forward to serving you again down the road with whatever transportation services you might request.
Roy DuBrow
President

Are you interested?

Send a message

Ardith D.

Married on 09/12/2021

Absolutely recommend

We hired BMC for our getaway car services back in 2019, when we were planning an April 2020 wedding. The options and pricing were in-range for what we were hoping for, and we booked a town car service (primarily because our venue was not set up for getaway photos, so we didn't do the vintage car thing!). The communication and flexibility was great, and there were no problems in rescheduling our service.

On the day-of, we were kept informed of where our driver was and when he would arrive, and we were contacted right when he arrived—three minutes ahead of schedule! Our driver was friendly and took great care of us—we had a nice conversation as we got some late-night snacks and went to Kerry Park to take in the sites. The car itself was impeccably clean and comfortable.

Overall, we would definitely recommend BMC's services to other couples!

British Motor Coach, Inc.'s reply:

Ardith,
We seriously appreciated your very nice note about British Motor Coach and happy we could be of such good service for you two on your most special night. Maybe see you guys on your first anniversary, or sooner.
Best,
Roy DuBrow, Owner

Cody Z.

Married on 08/21/2021

1957 Rolls

The title pretty much speaks for itself: Stunning car and pure class. Roy and his team were excellent and I could not be any happier with the whole experience. Saturday wedding on a Seahawk game day and Carl knew the perfect route that got us to our wedding venue without being caught in traffic, while also allowing us to catch our breathe and enjoy just a little bit of down time in a sweet ride.

Alison C.

Married on 08/01/2020

Excellent service, awesome car

We LOVED having the vintage rolls for our wedding pictures and to drive us home at the end of the night. The driver provided excellent service and took appropriate precautions to prevent spreading COVID.

Booking was super easy and communication with the office team was great. They even offered the option of having the Rolls for pictures and one of their standard cars to drive us home in the evening to save on costs.

+ 2

photos

Amanda A.

Married on 08/01/2020

Beyond Amazing!!!

I cannot say enough amazing things about this company from start to finish very flexible, fast response, very nice and accommodating with payments. Even during pandemic kept great contact with switch of people. The drivers were early arrival, AMAZING cars and beyond amazing pictures captured, all drivers were pristine and clean, gentlemen to the highest degree! Roy was such a gentleman and able to alter reservation of pickup times. One passenger had the wrong mix of cocktails and managed to get out of the car to get sick && the driver washed the mess away with buckets of water at the hotel entrance.
This company is the BEST and i recommend it for any occasion, you will be so pleased and worry free. Amazing service for the price. Very reasonable prices for the distance they travel.
I cannot say enough good things! Best decision of the wedding, surprised with the vintage 1959 R.R. it was a hit and still talked about today! The sedan pick up car was also clean and very classy! Great price for 2 vehicles and over 2 hours of driving time.

British Motor Coach, Inc.'s reply:

Amanda,
Great to hear all of that. We have been known for great overall service, both from the office and with our drivers, but to be reminded of it by your review, is very special. Thank you much.
Roy

Alex

Married on 02/14/2020

Beautiful car

The car that picked us up was beautiful and unique addition to our wedding. The driver was very nice and professional

British Motor Coach, Inc.'s reply:

Thank you Alex. Your review is very much appreciated and delighted that you enjoyed our service!
Roy DuBrow
President
British Motor Coach

Enna H.

Married on 08/10/2019

Lance was so passionate about his job!

British Motor Coach was SUCH A DREAM! Firstly, the car we had, a white 1950 Bentley, was just beautiful. The seats in the back were made of leather that we just melted into. We were exhausted and it was so nice to just drive around and talk to Lance, who was so sweet and so fun to talk to! It was so evident that he loved his job and was passionate about these beautiful vehicles. It was the perfect way to end the night.

British Motor Coach, Inc.'s reply:

Enna,
Thank you much for that most special review. Will certainly pass on to Lance.
Okay if we put that on our web site, minus your last name?
Cheers,
Roy

Cortney

Married on 08/02/2019

Super different!

My husband and I wanted to leave our wedding in something more than just a regular limo; something different and unique. When I found British Motor Corp., it was perfect. It was such a cool experience to be driven around in a classic 50's Rolls Royce. Our guests thought it was different, cool and totally us. Our driver was nice and got us to our destination safely despite major unforeseen road construction.

Jessica

Married on 06/30/2019

june wedding

our driver was great! he was patient while we took photos with the car and he even took photos when he dropped us of at our hotel with a cool feature on the phone we werent aware of! he was very professional and made us feel safe while he was driving.

Molly

Married on 06/22/2019

Excellent service!

On time and professional. The car was amazing! We highly recommend :)

Tiffanie F.

Married on 06/22/2019

Beautiful way to depart our venue

Although the car was a bit squeaky, it functioned as it should. An old beauty that was certainly a head turner. Driving through the city, it was obvious that everyone knew we were king and queen for a day. Our driver was courteous and cordial without being stuffy.

Cedar F.

Married on 11/03/2018

Wonderful experience all around!

British Motor Coach was incredible! They were so responsive and wonderful. They were on time and the driver was so helpful and friendly. He was adorable and helped my photographer. He was so flexible and really made the whole experience wonderful. Not to mention the car... the car was incredible. It was immaculate and had all the original charm. I couldn't have asked for a better experience.

British Motor Coach, Inc.'s reply:

Thank you for that wonderful review. Will pass this on to your driver, Lance Campbell, who has been with us for about 25 years and loves helping make people happy on their most special day.
Roy DuBrow
President

Samantha

Married on 09/22/2018

Highly Recommend British Motor Coach!

We loved working with British Motor Coach! The split package deal was perfect for us, as we got married in a church and had to drive to our reception after the ceremony. With the split package, we paid one fee and it allowed us to have the same car and driver with a couple hour break in-between drives. We coordinated beforehand to have our driver stop at Kerry Park to take pictures after the ceremony, which he did and found a great parking spot, that allowed us to get pictures with the scenery of Seattle and the car! After our reception, our driver willing drove us to Dick's before taking us to the hotel.

Our driver Rob, was timely, friendly and had water in the back for us which was a lifesaver!

I highly recommend British Motor Coach! It was a wonderful experience!

Vanessa

Married on 08/04/2018

WOW! This was the icing on the cake! They were so kind and responsive (even though we booked relatively last minute in the wedding realm). Our car, the 1969 Jaguar Daimler, was absolutely gorgeous and the driver arrived promptly on time. Our driver was so kind and courteous to our photographers (and many guests) who wanted to photograph with the car. He was so gentle and always helped me in and out of the car if my husband was busy. Our car was clean and very spacious. They answered all of our questions and honored our requests perfectly. The driver drove very gently (all the way from Sumner, WA to Seattle, WA), taking the slow lane and cruising. He never drove aggressively or anything. He even popped a bottle of champagne for us prior to our departure! Upon arrival to Seattle, with our windows down and summer wind in our hair, our driver noticed us enjoying all the attention we were receiving from many of the folks wandering downtown. He took a scenic route and allowed us time to enjoy waving to people (and the occasional fist bump through the window at stop lights) before bringing us to our valet destination at the Grand Hyatt hotel. He helped the hotel staff gather our luggage and was very kind the entire time. The price was VERY fair and our guests raved about the extra added detail of having a classic car pick us up. Absolutely wonderful experience!

Lacey

Married on 05/17/2018

Company was easy to schedule and communicate with, and all of our guests were amazed by our get away car. Driver was friendly and professional. It was the perfect ending to my night, and i would definitely recommend.

Charisma

Married on 05/11/2018

British was easy to get a hold of and they responded fast. The car was amazing! My husband was so excited. They were also complimentary apple cider too.

Lindsey

Married on 06/25/2017

Great service. They came two hours early to take us to the hotel on the spot. Just with one phone call. The girl who drove us was VERY friendly and even took some photos - free of charge. We loved the car, it was clean and so fancy. Would do it again any time. Very professional and very quick. Last minute - two weeks before our wedding they were willing to work with us.

Morgan

Married on 05/12/2017

My husband decided he really wanted a cool old car to take us back to the hotel from our reception so after looking around British Motor Coach was the obvious choice! Ray was so responsive to my emails and our request to split the day into two rides. We ended up doing one ride from the hotel to venue for my bridesmaids and I, and then the second ride after our reception for my husband and I. Both drivers were wonderful and were so great about waiting for us!! We did bridal pictures by the car at the venue before our ceremony and then our driver that night got a great shot of us when we got back to the hotel. The cars were clean and well maintained, it was really the cherry on top of a great day!

Fernando

Married on 12/28/2016

Thank you so much for making our special day so wonderful last December 12/28/2016. Your two drivers were great and and professional and we and our families had a great ride in your Silver Cloud II and the Lincoln stretch limousine. - Therman & Fernando


Ellen

Married on 10/15/2016

From start to finish BMC was fabulous to work with! I started working with Roy on figuring out what would be most appropriate for transportation via e-mail and from that we decided on the 10-person limo. They were at the venue on time and ready to go when the wedding finished. Our driver was super accommodating and made sure we got back to the hotel safely.

Sara

Married on 08/01/2016

Limousine in retro style made our wedding do not forget. We ordered a limousine Bentley 1950 and it as nothing more suitable for a wedding and festive mood, the state of being in a fairy tale. This is a huge limousine, very cozy and chic inside. The staff were very courteous, professional, dressed appropriately event. On the way, we decided to change the route and stop by one of our family for a memorable place we went to the meeting. We feel free from all the problems and were given care of this wonderful company British Motor Coach Inc. http://limoscanner.com/partner/646-british-motor-coach-inc/ . It all recommend it and put the company's five stars!

They are SO awesome, and make you feel absolutely fairy-tale like on your special day! They're a bit pricey, but for the pictures you get with the car, the memories will last a lifetime.

Mark

Married on 10/17/2015

To rent an awesome classic ride, this company is where it's at. We drove around in an old Rolls Royce, took silly pictures on Queen Anne, and asked around for Grey Poupon. (I've milked that joke so many times, it's never getting old!) While we had the ride we let high school kids take pictures with it. We took a bunch of selfies. We skipped the "just married" beer cans, but may still rent the car again and rock that. How else can we wear our outfits again? All in all, BMC provided an awesome service, stayed late to make our photoshoot worked and didn't complain about it. They arrived on time and the driver was professional.
Are you interested?
Send a message