46 Reviews
Recommended by 100% of couples
Quality of service

5 out of 5 rating

Average response time

5 out of 5 rating

Professionalism

5 out of 5 rating

Value

5 out of 5 rating

Flexibility

5 out of 5 rating
42 User photos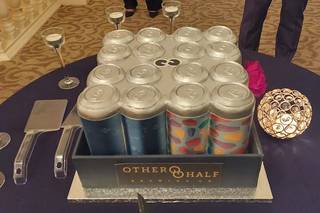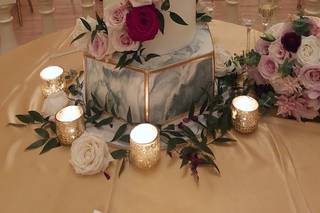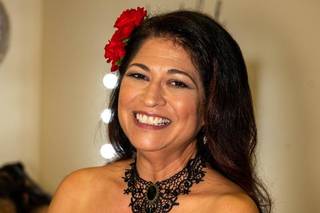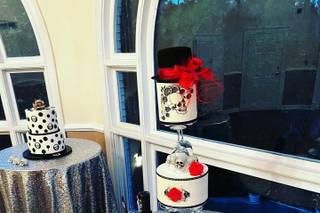 + 38

photos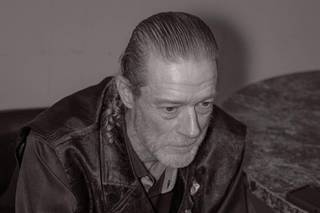 Featured

Allie F.

Married on 04/24/2021

DELICIOUS European style cake!

We really wanted to have an amazing tasting cake for the wedding. It was important to us to have great flavor that tasted really natural, was moist and not too heavy, and the frosting wasn't overly sweet. Chef Pavla was an absolute delight to work with, we will be using her for any and all cake needs in the future, for anything.

She makes European style cakes, which means natural tasting flavors, light, fluffy, and moist cake, and she used Italian Merengue instead of American Buttercream so it was light and gorgeous and not heavy and too sugary. She was very easy to work with and very communicative. We were able to also rent a cake stand from her which made things nice and easy for us. This was the best tasting cake we've ever had in our lives.

Lauryn

Married on 05/27/2023

Zero Regrets!

Not only did Chef Pavla had five star customer service and on time delivery, she also went above and beyond for both of our wedding cakes. I am still amazed at how beautiful and realistic they turned out.

Candida S.

Married on 11/05/2022

Best Baker EVER

We LOVE Chef Pavla!! We had a "non-traditional" wedding, and Chef Pavla is an absolute delight!! We had in mind what we wanted, and she made it happen...PERFECTLY!! We live an hour away, and both cakes were delivered to the venue, and set up before I even knew she had been there! And OH MY GOODNESS, the taste of the cakes...IMPECCABLE!! 😋 She even made it special to work within a raspberry allergy! Thank you Chef Pavla from Bohemian Bakery!! ❤️💀🖤

+ 2

photos

Are you interested?

Send a message

Amanda S.

Married on 04/23/2022

Best Decision Ever!!!

Chef Pavla was simply amazing and delivered exactly what we wanted! Our wedding cake was gorgeous and unlike anything we had seen. Our guest begged for more after the wedding! From start to finish, she made sure that we were blown away. The personalized tasting of her amazing flavors made it so hard to choose but we fell in love with the strawberry shortcake. If I ever need a beautiful, professional cake for any event I will 1000% be back! Thank you Chef Pavla! ~The Burgesses ❤️

Dijana P.

Married on 11/06/2021

Beautiful AND Delicious Cake!

I love beautiful cakes, but I feel like it is always a compromise. You can either have a beautiful cake or a delicious cake. I am SO glad that Bohemian Bakery was recommended to me. Our cake was SO beautiful and absolutely delicious! I have some very picky guests when it comes to food and they were blown away! It was so delicious I couldn't pick just one flavor, so I had different flavors for each tier. I would recommend Bohemian Bakery 100% for any dessert needs!

Kaitlin S.

Married on 10/02/2021

Gorgeous and Delicious!

Chef Pavla is an artist and a delight to work with! Since we were planning our wedding in the midst of the pandemic, we were able to do our tasting through their Cake in a Jar program and WOW. Each flavor was more delicious than the last, and the cake the day of our wedding even blew those away! Not to mention the elegance of her cake design. Overall an absolutely wonderful experience! You won't regret working with Bohemian Bakery!! Thank you chef!! - Kaitlin and Alex

Andrea C.

Married on 06/20/2021

Bohemian Bakery was great!

Bohemian Bakery worked with me and my husband every step of the way during our wedding process. Our cake was amazing and everyone was obsessed! They gave me exactly what I wanted from the flowers and to specific details, and now I plan on getting a cake from them for my 2 year anniversary!!! Stuck with them forever! Love them

She is worth it!

We had 3 tiers and each tier was better than the next. Every section was delicious, moist and decorated beautifully. She was a delight to work with and answered all my questions even when I thought I was overbearing. Will definitely use her in the future.

Lakeyla B.

Married on 04/11/2021

Amazing Cakes!!!

Chef Pavla is professional and prompt. Her cakes are delicious. She made our wedding cake dreams come true!

Dawn A.

Married on 03/20/2021

Excellent bakery!!!

Just had my daughters wedding and ordered the 3 tier French vanilla cake with fresh strawberries. All the cake was eaten except for 2 pieces and it was absolutely delicious. Our guests couldn't say enough about how wonderful and beautiful it was. We will always use her for any special events. Please give her a shot- you won't be disappointed. Worth every penny.

Makenzie

Married on 11/21/2020

Best cake ever!

We used Bohemian Bakery for our wedding cake. The entire process, from the tasting to picking up our 1st anniversary cake topper, was seamless. The cake was absolutely delicious and so fresh. Pavla uses Swiss Meringue Buttercream, which really sets her cakes apart from other bakeries. We got a different flavor on each of the four tiers and all of them were amazing! Pavla was so quick to respond every time I reached out, which truly made my whole wedding planning process easier and more enjoyable. I am so happy that we found Bohemian Bakery and I will continue to recommend her to everyone in search of a wedding or event cake.

Monique O.

Married on 10/17/2020

Bohemian Bakery is the best!

Our experience with Bohemian Bakery was absolutely wonderful. Everything was seamless from the initial inquiry, to the cake tasting, and the final cakes for our wedding day. Working with Pavla to make our dream wedding cakes truly felt like working with family. With the stress of planning a wedding during the peak of the pandemic in 2020, she certainly made sure that this was something I did NOT have to worry about. We had a custom sneaker cake made for the groom's cake, and a stunning, 4 tier rustic naked cake with edible gold flakes. They were almost too gorgeous to eat. The cakes prepared for the tasting are baked fresh. All of her cakes/fillings/icings are prepared with REAL ingredients and no artificial, unhealthy icing. It's the perfect amount of sweetness that would please any wedding guest. Pavla is kind, responsive, and her prices are fair. I HIGHLY recommend Bohemian Bakery for any occasion!

Stella M.

Married on 08/01/2020

Chef Pavla is a Magnificent Cake & Cupcake baker!

Chef Pavla is a magnificent cake and cupcake baker. She delivered both a four layer wedding cake and a cyclist grooms cake that looked identical to the photos I sent her! Her cakes are delicious and there was not one cupcake left at the end of the night — all eaten! Thanks Chef Pavla for being flexible with our wedding date change and for filling the hearts and belly's of our loved ones.

Lauren C.

Married on 03/07/2020

Cake Dreams turned into Reality

I am so happy we found Bohemian Bakery!
They made the wedding cake experience easy and fun from start to finish. Chef Pavla was the first and only chef we met with, and after meeting her and experiencing her cake creations at the tasting, we absolutely knew she was the one we wanted making our wedding cake.

Not only was the cake tasting the most fun part of our wedding planning, Chef Pavla made sure we felt confident and knew our options. The pricing, availability, and the dessert possibilities were all clear which allowed us to make informed and straightforward decisions. And it was a bonus knowing that Chef Pavla had worked extensively with our venue, Ashton Gardens. Peace of mind is what you want on your wedding day, and Bohemian Bakery delivers.

Seeing our cake during the reception was seeing our cake dreams turned into reality.

Even almost a year later - Parker and I still think about the one glorious bit of cake we had at our reception, and we can't wait to celebrate our anniversary and experience Chef Pavla's strawberry shortcake creation once again. We know Bohemian Bakery's cakes and desserts will be a treat for us for years to come.

+ 2

photos

Chanelle J.

Married on 02/15/2020

Omg the cake!

OMG our wedding cake was delicious. The top layer red velvet the other layers white chocolate raspberry. We enjoyed working with Chef Pavla. She's pleasant, professional and her cakes are flavorful, fresh and beautiful. Thanks so much for allowing us to try several flavors before making a final decision. Everyone raved about the cake, it was so good!

Candace

Married on 11/16/2019

Tasty and beautiful!

We had a semi naked cake with three flavors. The almond cake with amaretto is so good.

The baker/owner is so personable and helpful. She even was up for putting gold leaf dino tracks up our cake to match the Fernbank theme!

Caitlin M.

Married on 10/24/2019

Beautiful, tasty, and memorable.

We had trouble finding a bakery that would supply a cake for our smaller guest count. Some required a set number of servings, or would not deliver. When we came across Chef Pavla, we had list of a couple of other bakeries to visit, but we never made it to any of the other ones! We loved the comfort that chef Pavla created for us when we met her, the sample cakes were delicious and there were so many options to choose from. We ended up choosing three different flavors for each tier of our cake, and all our guests loved the selections.. She was easy to contact and get a hold of via text and I was able to send her a picture of what we were looking for in regards to the design of our cake and she delivered! When I first saw our cake the night of our wedding I didn't even want to eat it! The best part is that, on our one year anniversary she is providing us a replica of our top tier, so instead of having to freeze for a year, we will get a fresh tier. I'm looking forward to celebrating our one year anniversary already ;)

Andrew A.

Married on 09/14/2019

Delicious cake and seamless service!

Chef Pavla of Bohemian Bakery made the perfect wedding cake for us! After our cake tasting, we commented to each other about how professional and friendly the session was, not too mention the cakes were delicious! The way Pavla looked at us eagerly after each bite gave us the impression that she really valued the taste and quality of her cakes. You could also sense her pride in her work when she described the process of making her cakes.

Our wedding cake was a four tiered cake with two flavors - vanilla with white chocolate mousse and raspberry glaze and red velvet with cream cheese filling. Our guests loved both! We received tons of compliments on how beautiful and tasty our cake was. Last but not least, the delivery of the cake was seamless - in and out without any work (or worry) from our end!

Needless to say, we would definitely recommend Bohemian Bakery! Thanks for being a part of our most special day!

Meredy

Married on 07/20/2019

Amazing baker, cake was super tasty. Perfect for a summer wedding

Chef Pavla was perfect! The cake was awesome, she's the best baker ever. Very helpful and took such a good care of us. I highly recommend her

Nicole

Married on 05/26/2019

Amazing baker

Pavla's cake are absolutely incredible! They're delicious and beautiful and out of the bakers I tried, her cakes are by far the best. They're moist and flavorful. My wedding wouldn't have been as amazing without my gorgeous cake!

Michelle

Married on 05/05/2019

Delicious Wedding Cake

From start to finish Bohemian Bakery was the best company we could have chosen for our wedding cake. Chef Pavla made sure we got everything we wanted, and she made sure to reach out to us regularly throughout the process to answer any questions we had. I am absolutely pleased with our wedding cake! It was delicious and moist and all my guests raved about it.

Dominique

Married on 03/30/2019

Best cake ever

I wanted cupcakes and a top tier for the wedding and Chef Pavla at Bohemian Bakery made that happen. The cake and cupcakes were not only beautiful W delicious too! Everyone was raving and coming back for more.

Audrey X.

Married on 12/08/2018

Baker for our wedding

Chef Pavla is amazing! Our wedding cake was sooo delicious! We had three different layers and our wedding guests were raving how good our cake was! She's professional and extremely talented. She designed our wedding cake exactly the way we wanted it! If you're looking for a baker, choose Chef Pavla. She will not disappoint!

Cj Mcbride

Married on 10/07/2018

Exceptional

My name is DeAundra, and my husband and I got married in October of 2018. We searched everywhere for someone to do the wedding cake and thought there was no hope until we found Pavla at Bohemian Bakery. I do not like cakes usually because I find them too sweet. However, her cake was perfect and by far the best we've ever had. Not only was it delicious, but it was also very beautiful and elegant. Everyone at the wedding really enjoyed it, and I received multiple complaints from guests that they didn't get to take any home with them. Bohemian Bakery really exceeded all expectations, and we will most definitely be order event cakes from here from now on.

Tricia

Married on 08/25/2018

I went for my cake tasting this week and almost cancelled because of the distance (1 1/2 hrs) from my house. Not even 10 minutes into the tasting I realized I would have lost out on an amazing cake had I not gone. The QUALITY is amazing. I can honestly say if you don't consider her for at least a tasting you are doing yourself a disservice!
Are you interested?
Send a message