Reviews
4.9 out of 5 rating
Quality of service

4.9 out of 5 rating

Average response time

4.9 out of 5 rating

Professionalism

4.9 out of 5 rating

Value

4.9 out of 5 rating

Flexibility

5 out of 5 rating
98%
Recommended by couples
1 User photo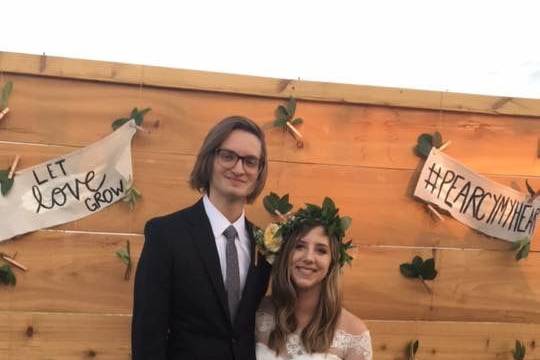 Mikenzi S.

Married on 11/06/2020

Great experience! They were very nice and served the guests at my wedding well.

Great experience! They were very nice and served the guests at my wedding well.

Caylin

Married on 10/17/2020

Amazing amazing amazing!

When our caterer left us hanging a month before our wedding we were at a loss at what to do. We thankfully came across BEPCATERING on Wedding Wire. Heather, their catering manager, is absolutely amazing. She eased our minds and helped us get a tasting scheduled so quickly. Their appetizers & entrees are to die for. Our big day was Oct 17th- the staff was appropriately dressed, cocktail hour was very delicious, dinner was warm, and the cake cutting was done in a timely manner. We are still getting raving reviews about the catering we had. We will definitely be recommending BEP to all of our newly engaged friends.

Jennifer

Married on 10/10/2020

Heather was great from the get go, she's very warm and has a caring personality. I wanted a pasta station but kept hearing great reviews about Heather so I just asked if I could have pasta not thinking she would say yes (being that it's homestyle cooking) but she did. I even wanted the sauce and meat seperate so guests could have a choice. The wedding night Heather and her staff were really great. Everyone loved the food. You really can't beat the price for what you get.

Are you interested?

Send a message

Tyler V.

Married on 09/19/2020

Amazing, flexible and tasty

Heather and team provided amazing food. I can't stop thinking about how good it was. They were very flexible with my setup and what I had envisioned for my big day. I would highly recommend.

Alexa R.

Married on 07/25/2020

Wonderful team and yummy food!

Heather and her team are so helpful and thorough. Every detail was taken care of. The venue had a very small, minimal kitchen, and they were able to pull off a lovely meal for us! The food was delicious and there was enough for everyone! I would recommend them to anyone for their wedding!

Linda A.

Married on 03/07/2020

Kudos to the Black-eyed Pea Catering Experience!

Catering Director Heather Rose was great to work with! She helped me with choices of menu items, schedule for serving, and ways to save money! Everything worked out beautifully, and our guests seemed very pleased. The food was delicious, and the servers were experienced and very pleasant. All in all, a great catering experience.

Mere S.

Married on 07/21/2019

Great Experience with BEP

Heather at Black-eyed Pea was excellent at communicating and setting up our tasting. We had the chicken and sirloin along with a vegetarian option for our catering. We also included the fruit and cheese and bruschetta option for our cocktail hour. The food was delicious and they were able to get everyone through the buffet line quickly. The only thing that was an issue is that we were told they would be wearing masks when serving and cleaning and that was not the case. This may be an issue with the servers at the event and not Heather who stated that all servers would be wearing masks.

Highly Recommend The Black Eyed Pea

The Black Eyed Pea was an excellent vendor for our wedding. They were more than accommodating and even helped connect us with other vendors for the event. All of their suggestions help my wife and I have the wedding we wanted within our budget. I'd recommend them for any event.

Cristianna

Married on 12/31/2018

Out of my mind amazing!!

I am beyond happy that we chose Black Eyed Peas! They were soooo flexible and gave me everything I wanted. The food was perfect and good and Heather was Amazing! She was so friendly and flexible and just perfect. :)

Leah P.

Married on 10/21/2018

BEP took care of everything so I didn't have to.

The service provided to my family from Black Eyed Pea was excellent. They anticipated our every need, which is such a relief on a busy day. They took extra care to match our decor too - added plus. Every guest raved about the food. Ms. Heather Cannady was indispensable to us in the planning of our big day, highly recommend Black Eyed Pea catering.

Nathan M.

Married on 10/13/2018

Great food, great price, and great experience!

My wife and I had a difficult time deciding how to handle the food for our wedding. We looked at several caterers and the prices were not only outrageous, but the food was typical and cafeteria-like (if you know what I mean). Nothing special. We then stumbled into Black Eyed Peas, which I wasn't aware even existed anymore. We scheduled a taste-testing and they provided us with a lot of great options! All of the options were absolutely delicious! How is this place not everywhere? Not only was the food great, but the pricing was better than anywhere else! Definitely the best bang for your buck! The catering manager, Heather, was also great to work with. She helped us all the way through picking our dishes and making sure we were set with utensils, napkins, and just everything we needed for food! The serving staff was great as well! Very friendly and professional. We are completely happy with our decision to go with Black Eyed Peas! It added to our perfect night!

I'm still in awe how great everything went for our wedding reception. Heather was so good to us from the tasting to the night before when it came to something so small as napkin folds. Dana and her team were our servers at our reception and they were so sweet. Our guests were amazed at how good the food and service was. Thank you again for making our night memorable! My husband says y'all are freaking awesome!

Chasity

Married on 08/31/2018

Best experience I have ever had. My daughter got to enjoy her night and the guests raved about the quality of the food, the professionalism, and friendly staff. Highly recommend.

Erin

Married on 05/26/2018

Black Eyed Pea was the best! Heather is phenomenal!! She was constantly communicating with my husband and I so we never felt uncomfortable with any of our decisions. There was plenty of food for everyone and the food was wonderful! We received many compliments from several of our guests and I would be happy to use BEP for future events!

Laura L.

Married on 09/04/2017

My daughter was married this past Sept. I own a catering company so I was nervous about shopping in another market that I did not know the vendors. I called many caterers and was shocked how many didn't call back. This was 150 guests or better in the plan. From the minute I got an email response ... on Memorial Day, to the first time Heather and I spoke I knew I had found the professional I wanted to work with. She was so thourough, patient with my daughter and kept us informed. She was gracious to recommend other professionals she has worked with and I totally trusted her. I also found a friend in the industry! Thank you Heather to you and your team! I am always available for a referral if you need it and a phone call away to share ideas!

Sarah

Married on 09/02/2017

We had our wedding on September 9, 2017 in Fort Worth. We first encountered Heather Rose and her team at the bridal show. They were very knowledgeable about their menus and even of our venue we had chosen. They made everything so easy. We met her at the restaurant and sampled some menu items and planned our menu. The food tasted exactly the same at our reception as it did the day we did our taste test. The pot roast melted in your mouth and the mashed potatoes were so creamy. Her team did a fantastic job. Very professional and sweet. They helped make our wedding day a day we will never forget and for that I am grateful.

Eboni

Married on 06/03/2017

All I can say is WOW! Heather was a pleasure to work with. She was very knowledgeable and was able to walk us through our menue choices. The price per person was great and they were able to accommodate all of my requests. You will not be disappointed with BEP.

Jamie

Married on 03/25/2017

Heather was so great and easy to work with! Being an out of town bride, it was so helpful to know that everything was going to be taken care of. Very organized, food was delicious, prices were very reasonable for what our guests were served. I would highly recommend!

Lindsey

Married on 10/22/2016

Black Eyed Pea was the Best vendor we hired! They were AMAZING and went above and beyond in every way. I cannot even say enough, truly. Yes, they are an affordable option... but I honestly think they should be charging more.

As a wedding photographer myself, I really wanted my wedding to be beautiful. My priorities were Photography, Florals, and Decor... but I read everywhere that you should splurge and spend the most on food! So I was a little nervous when searching for an affordable caterer. When I read BEP reviews I thought this would be perfect and my wedding dinner would be okay. But it was More than okay!!! It was better than most weddings I have been to and as a wedding photographer I have had some expensive catered dinners! Everyone was raving about the food and asking who catered!

But that is not even the best part! Their pre-wedding planning process is amazing and puts you at ease. As a Bride planning the wedding by herself (from another state no less), this is priceless. The tasting was amazing, they asked for a moodboard so they could match my wedding decor and Everytime I called Heather I felt like I was her only client! I don't know how she keeps all the details so perfectly together!

They stay the whole night, they don't pack up until you do and their staff is extremely courteous, professional, and helpful. They even provide rentals like chargers, glassware, and china if needed. I cannot say enough! I am So thankful I got to work with BEP and Heather!

Laura

Married on 06/11/2016

My daughter recently was married on June 11, 2016. Our venue had Black-Eyed Peas as a preferred vendor. After looking around I now understand why they are a "Preferred" vendor. Heather Rose was so accommodating as to times to meet, responded immediately to all email questions and requested changes. They are experts at what they do and offer financial savings tips and suggestions. Out of all the vendors involved in the wedding planning and event the only vendor I had no concerns or worries about was Black-Eye Peas. The food was great, many guests complimented not only the food but the excellent service. The staff was professional and made it all happen seamlessly. I highly recommend using Black-Eyed Peas for any all catering events. The clean up was done before I could notice it was time to start ending the evening. I truly felt at times I was working with family.
Sincerely,
Laura Merla


BEP was awesome. Heather was patient as I altered my menu multiple times. She showed up on the day of the wedding and went above and beyond to ensure my tables were set just as we had discussed and the food was situated. Guest complemented the food, too! We worked with a man in the very beginning who was also very helpful. Can't remember his name.

Heather was amazing! I had a terrible experience with a caterer before meeting Heather, and she made me feel comfortable and excited! She listened to what we wanted and was committed to sticking to our limited budget. The guests raved about the amazing food, and the staff was extremely professional and helpful. She made sure that every detail was perfect from the cocktail hour to the take home boxes for the bride and groom.

Robin

Married on 02/13/2016

BEP just catered our daughter's wedding and we could not have been more thrilled with the food, the staff, the china and silverware and how WONDERFUL they were to work with - especially because we kept making changes and they were always so gracious and professional. We really agonized about which caterer to use and in the end we liked the rolls, mashtini bar, pot roast, chicken/waffle appetizer and pudding shots that BEP recommended to us. We were concerned because they were the least expensive of the 3 caterers we looked at and because we think of BEP as the restaurant we took our kids for an inexpensive meal when they were little... THAT WAS STUPID! They were THE BEST and we got so many compliments on the food and the service! I seriously cannot say enough good things about BEP and I would hire them again in a second! Heather Rose was so fun and really kept an eye on our budget and was so professional at the event! We absolutely loved working with her! Bottom line, there is no reason to look anywhere else for a caterer - just call Heather and hire BEP - you will be like us... so very glad that we did!

Lindsey

Married on 01/15/2016

BEP was FANTASTIC! I cannot begin to tell how many compliments I received on all the food. They were more than accommodating to change things as our timeline got closer. Huge variety of things to choose from. We even had a blast doing our taste testing! Very professional service too. My guests did not have to worry about a thing besides enjoying their dinner. The Pot Roast is the best ever! And Chicken and Waffle Bites!

Sarah

Married on 03/21/2015

I had so much trouble deciding a caterer. I had an idea to use a restaurant that I was very familiar with who also catered. What surprised me was that they even offer food that isn't normally on the menu. They were so helpful. I wanted a buffet, which they offered and I was able to do. They even came to me and asked if I had any guest who needed the food brought to them even though I did have a buffet. I completely forgot about my blind cousin and I am so glad they made it easier on him. They were able to provide appetizers and the sides and we had chicken tenders and pot roast. They even had decorations for the buffet table. You should at least talk to them and see what they offer.
Are you interested?
Send a message