Reviews
5.0 out of 5 rating
Quality of service

5 out of 5 rating

Average response time

5 out of 5 rating

Professionalism

5 out of 5 rating

Value

5 out of 5 rating

Flexibility

5 out of 5 rating
100%
Recommended by couples
Awards
16 User photos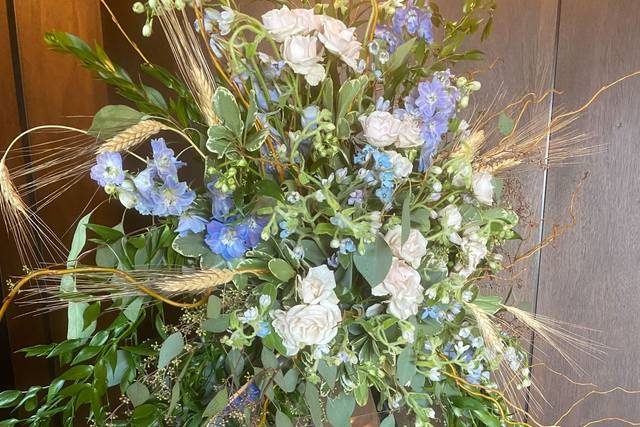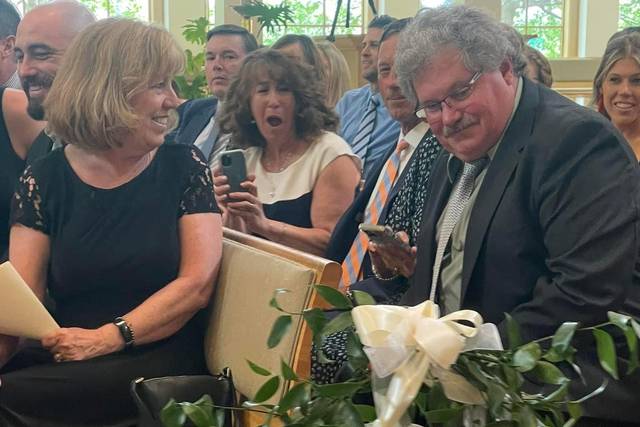 + 12

photos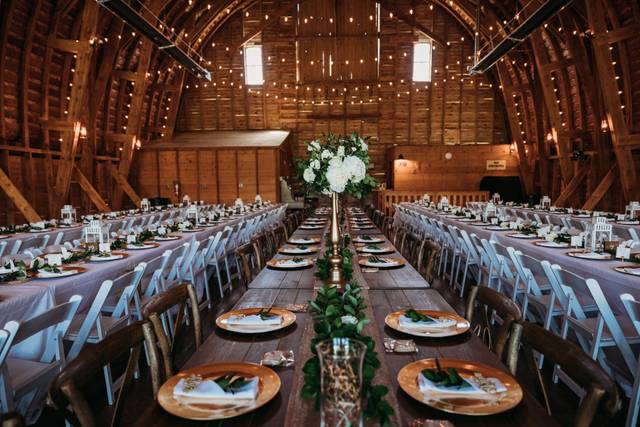 Daria C.

Married on 08/13/2022

Joanne and Andrea are amazing!

Joanne and Andrea were wonderful to work with when planning my wedding! Joanne and Andrea both helped with planning details, but Andrea was at our wedding as the day of coordinator. It was so nice having someone else there to help with timelines and day of management. They both helped make my day stress-free and running seamlessly. Thank you for all of your help!

Best Day Ever! Weddings and Events's reply:

Thanks for your nice comments, Daria. We both really enjoyed working with you and your family. It was a beautiful wedding!

Jennifer

Married on 07/31/2022

Wonderful planning :)

I would recommend Joanne and her work whole-heartedly. She was our wedding planner when my son and daughter-in-law were married a few years back (fabulous then too!). And now it was time for a baby shower. As a family, we had been talking for weeks about what type of event and suddenly we were running out of time. I thought of Joanne and reached out. She was immediately and enthusiastically at the ready. She offered up venues, themes, photographers, and game ideas. We ran with many of her ideas and she reached out to make arrangements. On the day of, she was perfect help. I could focus on the party and Joanne ensured that the afternoon played out as planned.

Sue G.

Married on 06/11/2022

"Everything was perfect!" thanks to Best Day Ever!

Joanne and Andrea, our day-of coordinator, made my daughter's June 2022 wedding a day we keep reliving with happy hearts! It all started with our initial meeting and the details Joanne thought of that helped direct our plans. The precise timeline for the wedding day enabled everyone (vendors included!) to be where they needed to be when they needed to be there. The bride and her mom were able to relax and enjoy every moment without worrying about a thing! Thank you, Joanne and Andrea! You are the "BEST wedding DAY planners EVER!"

Best Day Ever! Weddings and Events's reply:

Sue - we very much enjoyed helping you and Teresa with her beautiful wedding. You were very organized and calm! Thanks for your kind words.

Are you interested?

Send a message

Erin A.

Married on 12/19/2021

Coordinating with other vendors

Joanne hired me to do balloons for one of her clients. She was a dream to work with. She was able to communicate her clients needs/wants clearly and promptly. She was detail oriented and made sure all vendors were on the same page. I could tell her efforts put her clients minds at ease so they were able to enjoy the party. I can't wait to work with her again!

Jamie

Married on 06/25/2021

6/25/21 Wedding

We would have not had such a beautiful wedding day without the help of Joanne and Best Day Ever! Joanne was beyond helpful and was able to keep us on track with planning every step of the way. Andrea was our day of coordinator and was so helpful and easy to work with! We loved using Best Day Ever to help plan our big day!

Anne B.

Married on 05/06/2021

Excellent planner!

Joanne was wonderful in all aspects of helping us with our daughter's out of state wedding. She zeroed in on the best vendors and called and called and called getting appointments set up for us, confirming all the details and making sure everything was ready to hand things off for our day of coordinator on-site, making for a seamless transition. We really liked how she had things "paced" throughout the planning process so we never felt overwhelmed with decisions or tasks. She was amazing at thinking of little details we had not considered that really added special touches to the day and to the decor. Finally, her enthusiasm and energy was always a great help in conquering a seemingly way too long to-do list! We highly recommend Joanne!

Best Day Ever! Weddings and Events's reply:

Thanks for your lovely comments, Anne. It was a pleasure working with you and your daughters - you created a beautiful wedding and I loved being a part of it!

Angie W.

Married on 04/11/2021

Recommendation for Joanne Messerly

We hired Joanne as the planner for our baby shower and it's the best decision we've made! She's very easy to communicate with and always understand what I want. She's detail-oriented, organized and professional. She really listens to my needs and makes great suggestions. She's also an awesome coordinator between me and the vendors. I would highly recommend her to anyone who is planning an event. She's a valuable addition!

Best Day Ever! Weddings and Events's reply:

Thanks so much, Angie and Jason. It was so much fun helping you with your shower. Can't wait to meet little Nora!

Beth

Married on 08/07/2020

Mother of Bride

Joanne is a terrific wedding planner! Throughout all the months before the wedding, we had a timeline, she kept us on schedule. She thought of everything so that our day ran smoothly without any hiccups. This even amidst a pandemic!
I highly recommend her services. She was personable, easy to work with, always had great ideas, and offered solutions to prickly situations.

Best Day Ever! Weddings and Events's reply:

Thank you, Beth. It was a pleasure to work with you, Kelly Jo, Logan and your families. You all showed amazing grace with the pandemic challenges you faced and your day was wonderful!

Kelly

Married on 07/08/2020

Excellent-Out of this world-Amazing!

I don't know where to begin! But I will say that I would not have had the most wonderful day if it was not for Joanne and Best Day Ever! I was living in Texas at the time and planning a wedding for 2 years with all the help from Joanne. She would set up all my vendor meetings, call me, give me lists, and help with planning through video chat. And when I flew in for a weekend, she would have everything set up for me so I wouldn't have to worry about getting meetings while I was here. As the unfortunate pandemic hit... Joanne was so on top of it. I was still living out of MN and needed so much help with planning, especially when we decided to postpone out wedding. She helped us plan, get new vendors, communicate with current vendors in a timely manner to get a 'new' wedding planned in just 3 months. And to put it shortly... It was the most perfect day! While there are hitches with any wedding, Joanne helped with everything, she was always 1 step ahead. On wedding day, she was like a fairy godmother, she had everything under control. She had her handy bag of everything that could go wrong to help make the day perfect. To say that Best Day Ever! made my wedding day The Best Day Ever is an understatement! Thank you so so much for everything and I recommend you to anyone and everyone who is having a wedding and event in MN!

Sarah V.

Married on 08/30/2019

Best decision to hire Joanne!

We are so happy we decided to have Joanne of Best Day Ever help with our wedding! We went with the Day of Coordination package. We met with Joanne a couple of times and she was able to take care of everything else over email which was very helpful for us! She created extremely detailed timelines for our family and bridal party and coordinated the vendor timelines as well. This was tremendously helpful and took so much stress off our plate! She has a great deal of expertise regarding all things wedding related and was very generous with helping us figure things out!! On the day of the wedding she was amazing and it was so nice knowing that she was there to make sure everyone was where they needed to be and we were moving along with our schedules. We are so thankful to Joanne for all of the hard work and time she put into making our wedding day run so smoothly! We highly recommend her and Best Day Ever!

Best Day Ever! Weddings and Events's reply:

Thank you, Sarah! You were a beautiful and also, chill(!) bride and you did a great job planning your wedding. I'm glad we were able to help out.

Mckenna M.

Married on 08/02/2019

Highly recommend Joanne and Andrea!

We were so happy with Best Day Ever Weddings! Joanne was very helpful through out the wedding planning process. She was so knowledgable and after every meeting we had with her, we felt better about everything we had planned. Her day of schedule was incredibly accurate, too! As for the day of, Andrea was our day of coordinator and we thought she did an awesome job. It was SO nice knowing someone was there to take care of all of the unexpected things throughout the day. It definitely eased all of our minds knowing she was there taking care of all the little stuff!
Thanks so much, Joanne and Andrea!

Best Day Ever! Weddings and Events's reply:

We were so happy to be able to help with your beautiful wedding - it was so much fun! Thanks for your nice comments...

Jennifer E.

Married on 06/08/2019

Perfect Planning!

Joanne was invaluable through out the whole wedding celebration planning process with our son and his new bride. We hired Joanne and Best Day Ever to assist us with the whole event, right from the first days, including the "day of." It was so great to have someone help with so many choices and Joanne had great recommendations that suited our son's and new bride's tastes and the event perfectly. She was so organized and helped the happy couple stay on track with the selections, thinking of things they hadn't. The day turned out beautifully, just as my new daughter-in-law had imagined. As mother of the groom, I was also able to completely relax for the big day and enjoy family, friends, and celebrate with the couple. Thank you, Joanne! Couldn't have pulled it off without you!
(photo by Jeannine Marie www.jeanninemarie.com)

Best Day Ever! Weddings and Events's reply:

Thank you for your kind words, Jennifer! I truly enjoyed working with all of you - it was just a beautiful wedding and your family is lovely!

Kimk

Married on 09/29/2018

Wonderful Wedding Planner

Many Thanks to Joanne for her attention to detail that made my daughters wedding day a success. She had every minute
mapped out and everyone know where and when they needed to be. This day of planner is very much needed and saved the parents from a lot of added stress knowing everything was handled. I Highly recommend Joanne Messerly- Best Day Ever Wedding services!
Thanks again Joanne!

Maryellen

Married on 09/28/2018

It was a pleasure to work with Joanne! She was our day-of coordinator, but also helped guide us early on and support us as we made decisions along the way. Joanne had a lot of creative ideas for how to make our conceptual musings into concrete plans, and for helping us tie together some of the loose ends. She handled the day-of curve-balls with grace and composure, and it played a huge role in letting us (and our parents) focus on enjoying the event. Thanks Joanne!

Best Day Ever! Weddings and Events's reply:

Thank you, Maryellen and Jeff. Your wedding was so much fun!


Morgan

Married on 08/24/2018

Joanne was amazing!! I can honesty say that I could not have planned my wedding without her. For the first half of the planning process I was living out of state and was unable to fly back and book vendors. However, her recommendations were spot on and there was no need for me to. She is also so orangized and thorough. We had a relatively short engagement (7 months) but I did not feel stressed during the planning process because she was always making sure we were on track with things. On the day of the wedding she was awesome! Not only was she making sure we were sticking to the timeline but she also, almost single handedly, decorated the entire venue. Since we were unable to get into the venue until 12pm with the ceremony starting at 4:30pm so I was a little worried it all wouldn't get done. But I should have known better! She made it look beautiful and the whole day went off without a hitch. If you're debating on whether to hire a planner just do it and hire Joanne! It was the best money that I have ever spent!

Best Day Ever! Weddings and Events's reply:

Thanks for your kind words, Morgan. It was such a pleasure to work with you and Kevin.

Luana

Married on 11/04/2017

Working with Joanne was a great experience! For any MOB's out there wondering why you should send your $$ on a planner/coordinator, I will tell you that Joanne kept us ON budget and focused on what was important to us. She listened carefully to the bride and made sure that we stayed true to my daughter's vision. She Reviewed contracts, looked for ways to spend money, and even challenged us when we wanted to exceed the budget. We did go over, but did it knowing that it was important to us and that we made up for it in other areas.

The BEST part was having Joanne there for the day of the wedding. Who knew there were so many details to keep track of?!?! Joanne took charge on the day of and allowed me to spend time with my daughter on that very special day. This was by far the best money spent on the wedding.

Allison

Married on 11/04/2017

Joanne was wonderful!!! She took my ideas made them a reality while still bringing me great ideas to add. I would definitely recommend her!

Marisa

Married on 09/30/2017

My goal was to hire a day-of coordinator to fully execute every detail of my vision WITHOUT having my cell phone or my mom or mother-in-laws cell phone ring on wedding day! And I have to say, the wedding day, which consisted of three separate venues for ceremony, dinner and reception, went off without a hitch! I had to be extermely organized up front with checklists that Joanne helped create, maps or each venue as well as have the ability to convey what exactly I wanted. It took a few meetings, lots of Pinterest photos and some phone calls but we absolutely nailed it thank you to Joanne and her assistant Andrea. Our day was spectacular and we coulnd't have done it without them!!! You will develop a trust in Joanne as you prepare and she will execute!


Best Day Ever! Weddings and Events's reply:

Thank you, Marisa! It was such a pleasure working with you and your family. Your vision for your wedding was so unique and fun - and you were very organized. We made a good team!

Rita

Married on 09/30/2017

Joanne was spectacular during every aspect of our daughter's wedding! She is thorough, organized and a very professional event planner. Her day of timeline was spot on and she has a great rapport with many highly rated wedding vendors, which made the wedding day flow smoothly. There may be another wedding coming up soon in our family and you can be sure we're calling Joanne!

+ 4

photos

Erin

Married on 09/23/2017

Joanne and Andrea were amazing for our "day of" needs! When meeting with Joanne, she had an extremely detailed list to review for all the items needed on the day of the wedding. I didn't realize how much I had forgotten until meeting with her! Andrea was so great during the day of, being flexible with the last minute changes I threw at her as well as making sure I didn't have anything to stress about so I could enjoy the day. I would highly recommend using Best Day Ever wedding services when planning you wedding.

Denise

Married on 09/23/2017

Many thanks to Joanne and Andrea of Best Day Ever! We used their day-of services for my daughter's wedding and are so happy that we did. Because of the careful planning of the day's timeline and Andrea's thoughtful and conscientious attention to detail at the venue, we were able to relax and enjoy the day and evening. Their input and thoroughness was greatly appreciated. You don't realize the things that crop up during the day and Andrea handled everything with grace and ease. I think they've seen it all! When we first talked to Joanne, I wondered if this was a necessary addition to the budget but will now include it in any upcoming weddings. You will be so happy you did too!

Julie

Married on 09/23/2017

Joanne was so wonderful to work with and I can not recommend her more highly. The families were in Minnesota and the bride and groom in New York City. Joanne was able to meet with the bride when she returned to MN and was very available for emails and conference calls. Joanne helped with vendor recommendations, the day of timeline, and all the behind the scene details that make the wedding day go smoothly. On the day of the wedding, we were so grateful to have her be the point of contact letting us enjoy the day without the added stress of making sure everything was going the way we had planned. Joanne went above and beyond at the end of the evening when the take down took longer than planned. Joanne was calm, organized and paid attention to every detail. I would call her again in a heartbeat!

Sue

Married on 06/24/2017

Joanne was so easy to work with. She was organized, calm, attentive and paid attention to detail. She had many great vendors with which to work. It turned out to be a perfect day!!

Kris

Married on 05/20/2017

Joanne was so great to work with when planning my daughter's wedding! It felt good knowing someone was there to keep us on track with our budget, vendors, timeline, etc. when planning the wedding. I can't imagine not having here there the day of the wedding. Everything ran so smoothly! When it turned out to be a very rainy day, she even provided umbrellas for the wedding party! I'm sure there are many things behind the scenes she and Andrea did that day that I didn't even realize! Thank you so much Joanne for all your guidance and support!

Rachel

Married on 08/13/2016

I found Best Day Ever! Weddings and Events late in my planning process, so I utilized Joanne and her team for day-of coordination. However, this came with extensive planning of the day. Joanne thought of every little thing, and created an extremely detailed timeline. We felt very prepared! The morning of the wedding we realized we were missing a corsage. Without missing a beat, Joanne took care of it. She did all of the running that needed to be done that day, so we were able to relax and enjoy the day. I highly recommend Best Day Ever!

Best Day Ever! Weddings and Events's reply:

Thank you, Rachel. It was a pleasure working with you, Dylan and your mother. You have lovely families and your wedding was beautiful!
Are you interested?
Send a message