116 Reviews
Recommended by 100% of couples
Quality of service

5 out of 5 rating

Average response time

5 out of 5 rating

Professionalism

5 out of 5 rating

Value

5 out of 5 rating

Flexibility

5 out of 5 rating
12 User photos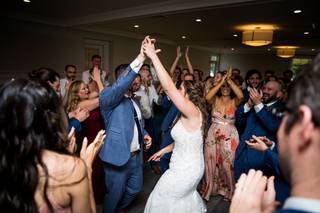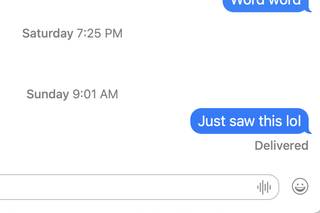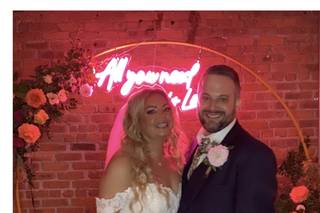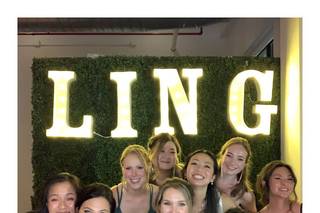 + 8

photos
Shayan S.

Married on 11/12/2022

Want your guests to have fun? Book DJ Ben.

If you're looking for a wedding DJ, look no further. Ben is the perfect DJ. I've had the pleasure of seeing him DJ some company parties, then my cousins wedding, and most recently, my wedding. Without fail, he continues to exceed expectations. When my fiancé and I are we're stressing about the wedding music, Ben was our calming presence. When we provided him with some of the specific songs we wanted, he layered them into the ceremony and reception perfectly. His sound mixing, timing, and musical sense are outstanding. Our dance floor was packed the entire night and people did not want to leave because they were having so much fun. Book Ben - it will be the best move you make.

Meg

Married on 11/05/2022

Can't recommend enough!

We hired Ben as our wedding DJ and he exceeded our already high expectations! In the months leading up to the wedding, it was very communicative and sent us a great worksheet to help us organize our thoughts. As we got closer, he provided great advice and walked us through how the whole day would run, leaving us feeling confident. Then the day of the wedding Ben was an absolute dream. He got there early to set up, provided us with mics and music for the entire ceremony, cocktail hour, reception, AND afterparty. We had almost every one of our guests come up to us and say that he was the best wedding DJ they had ever seen. The cherry on top, Ben audio recorded the whole ceremony and reception (all FIVE HOURS of it) so we have these memories forever. We could not recommend Ben enough to others and want to thank him immensely for making our day so memorable.


Exactly what we wanted!

We were honestly leaning towards making our own playlist rather than getting and DJ for our wedding, but decided a month before to hire a DJ and I am soooo glad we did! Ben set an incredible tone for our wedding. He is friendly and professional. He really led us through the planning process and he was so on top of everything on the day itself. He made everything so easy and stress-free for us. And the party was a blast! All our guests complimented the music selection all night and the dance floor was packed. 10/10 would recommend!

Are you interested?

Send a message

Melissa P.

Married on 10/20/2022

AMAZING WORK !!! DJ Ben was great & our guests were incredibly happy!

AMAZING WORK!!!!! Working with DJ Ben & his team was above all our expectations. He curated a list based on all our preferred genres, songs etc. Best part of all, we heard GREAT THINGS from all our wedding guests!!! everyone enjoyed every single moment, song transitions, and song selections! Thank you Ben for everything!! - Love, Melissa & Carlos.

Valentina R.

Married on 09/29/2022

The best contemporary dj!

Ben helped me through the whole process, guide me and my fiancé to decided what was best for us! We had a latin- us wedding and he really respect our taste in music, our suggestions, it was the perfect mix of both cultures! the dance floor was ALWAYS full thanks to Ben!
I cannot recommend him enough! Also please book the photo boot! such a nice touch, everybody was taking photos and it was such a fun activity to have.

Ryan N.

Married on 09/23/2022

Home Run with DJ Ben

Using Ben for our wedding DJ was an incredibly smart decision for us. We got to experience him at my brother-in-law's wedding and we knew he was the perfect DJ for us. Leading up to our wedding, his communication with us was great and he conducted himself very professionally. He used our Spotify playlist as a guide and made a mix that got almost the whole wedding dancing the entire time. The way he understands all genres of music is very impressive...all-in-all we couldn't have been happier with choosing DJ Ben.

Kaiomi

Married on 09/18/2022

Soca-filled wedding was a success!

Booking a DJ was super important to us for the wedding and Ben knocked it out of the park, perfectly blending Caribbean music with American music for our multicultural wedding! I really loved Ben's attention to detail throughout the whole process, including providing a worksheet beforehand and a final details call. This shows how attentive he is. If you are looking for a perfect wedding DJ, this is it! And to any Caribbean people reading this, if you want a soca-filled wedding, book Ben - trust me!

Ashlyn R.

Married on 09/03/2022

Ben is the best!

DJ Ben Boylan is the best decision you can make for your wedding. Ben is not only communicative, kind, and thoughtful, but he knows how to get and keep people on the dance floor shaking their booties!!! I am a wedding planner in NYC and Ben was the first vendor we hired for our own wedding in June 2022. He listened to all our requests with no judgement and was able to combine all sorts of genres of music throughout the night. He also has a low-profile setup and does not make unnecessary announcements. He also coordinated the sound for our rooftop ceremony and everyone was able to hear everything/it sounded great. After the wedding he even sent us a recording of the ceremony! Our friends have already booked him for their 2023 wedding. THANK YOU BEN!

Mike B.

Married on 08/27/2022

Best DJs I've worked with

These guys are great! We were very careful about picking our DJ for the wedding and Non-Traditional DJs met what we were looking for perfectly. And they were so easy to work with! They have thoughtfully crafted dozens of playlists on Spotify to give you examples and inspirations for what to play. On the day, they set up seamlessly and every song blended seamlessly. Our wedding was more a traditional ballroom style venue and everyone had a blast and danced.

Katelin W.

Married on 08/13/2022

Amazing DJ!

If you're looking for a DJ, look no further than NT Wedding DJ's. Ben and Ray were incredible. Ray was the DJ for our 120 person wedding upstate at Audrey's farmhouse. Ben was super on top of the planning leading up to our big day - he always reached out to us ahead of schedule with helpful info for us and our first-time officiant. As a queer couple, we wanted to make sure our DJ used non-gendered and inclusive language to address us and our guests. They crushed it! Ray picked wonderful songs for our ceremony and dinner and played a great mix of our custom playlists during the reception. He managed speeches, took only the best requests from our guests and made sure everyone was happy and dancing all night long. The best part about NTWDJ's is that they stay until your event is over - you aren't paying by the hour and you don't get hit with any surprise charges at the end of the night. They were amazing from start to finish and we can't say enough good things. Thank you Ben and Ray!

Emily

Married on 08/05/2022

An amazing experience created by Ben!

From our first call, we instantly knew that Ben was going to be our DJ. He has an almost scientific approach to designing his music sets. His process centered around us- who we are, what we love to listen to, what "vibes" we hoped to feel. He managed to capture all those things, perfectly, without us feeling as though we had to dictate a song by song playlist. Everything about his process was fun and collaborative, and resulted in an experience that felt so personal, genuine, and fun. We are so grateful for the photobooth, which was a hit with our guests, and allowed us to capture so many amazing moments. From the lights, to the music, Ben's work received so many compliments throughout the night, and continues to be complimented by our guests still.

Jill E.

Married on 08/01/2022

Ben Boylan is the best choice you will make if you want a perfect fun wedding

When working with Ben, I read a bunch of his amazing positive reviews. And I really don't want to sound repetitive.. but you absolutely must hire Ben because he made our entire wedding. We knew from our first email exchange that he was THE BEST. Since our wedding this past Saturday we have gotten countless texts complimenting our music/dance party. Music was our personal biggest wedding priority when planning and Ben is the absolute GOAT DJ in the New York area. It just doesn't get better. Hire Ben as your DJ if you want…

-someone who will curate the dance party of your dreams by accommodating exactly what you ask for but also feel the vibe of the room perfectly

-someone who will honor all your selected music tastes in the best way with popular songs that get everyone on the dance floor but also haven't been heard 100 times at every other wedding

-someone who you trust more than any other wedding vendor or venue to make sure the sound/microphone in your ceremony is going to be absolutely perfect with no issues

-someone who can recommend any amazing other vendors (we wanted a DJ paired with some live musicians and he recommended the Hudson Horns who he's worked with before and the combo of the two was an absolute BLAST)

-someone who will answer every email or call promptly professionally and kindly

-someone who is just an absolute delight to work with and talk to and will make you feel at ease on your wedding day as well as leading up to it

There are not enough thank yous we can give you, Ben! If you're lucky enough to have a wedding planned when he's available, send that deposit immediately.

Trudy R.

Married on 07/30/2022

Highly recommend - Ben is 20/10!

Ben is an AMAZING DJ! He's so incredibly kind, and really works with you before & during your wedding to fulfill your requests (whether you have a lot or a few). He very easily picks up on the vibes of your individual crowd and magically transforms them into a party atmosphere. The number one thing I was nervous about while wedding planning was the idea that we would somehow end up with a quiet dance floor, but I actually think that may be impossible with Ben as your DJ? So many people have told us that our dance floor was the best that they've ever seen at a wedding - all thanks to Ben!

Francis M.

Married on 07/23/2022

Everything you need

Ben was perfect for our wedding. He was easy to work with, offered consistent and clear communication, was flexible, and intuitive. Honestly, he was exactly what we wanted in a DJ, and delivered in every way. Highly recommended.

Jason W.

Married on 07/16/2022

Amazing Wedding

Ben and Ray were great throughout the process and were exactly the type of DJ we wanted. They listened to us and executed perfectly.

Scott K.

Married on 07/15/2022

Ben is the BEST - don't think twice, book him ASAP

Ben is INCREDIBLE. We used Ben for our wedding at Blue Hill Stone Barns in July 2022. He was our BEST vendor - extremely personable, attentive, and patient. Compared to other DJs, he was very flexible and open to input from us on our favorite songs and how we wanted the dance music to progress throughout the evening. He went far above our expectations and should be charging 3x the rate that he charges (thank you for being transparent with prices upfront!). Truly a gem within the wedding industry. Don't think twice - go with Ben.

Eric

Married on 06/25/2022

Professional vibe, super-eclectic music

DJ Ben Boylan TORE. IT. UP. Throughout the night he got folks up and out of their seats, dancing, and having fun. He has a whole worksheet and pre-meetings to go over the music styles and DJ vibe we wanted — and everything went as planned. He was also great about doing some unobtrusive emcee'ing to deliver much-needed announcements, introduce toasts, and keep the party running smoothly, in addition to simply delivering great great music picks. Our guests of many many ages and musical tastes, including some fellow DJs in attendance, came up to us over and over again to comment on how they heard so much great music that they didn't usually hear at weddings, which we took as the highest possible compliment. (Direct quote: "Best wedding music ever!") The groom also sent Ben a last-minute request at 1am the night before the wedding and Ben handled it like a pro. We didn't provide any hard must-plays, but he managed to play a lot of the songs that were meaningful to us anyway, and wove in super-danceable Brazilian music into with the American pop songs. Music is super important to us as a couple, and it meant a lot that we found someone we trusted who totally nailed the vibe. Overall, just a super professional and accommodating wedding vendor, in addition to his music mastery. 100000/10.

Adam C.

Married on 06/25/2022

A killer dance party

From start to finish, Ben and Ray were an absolute delight to work with. They talked to us like real people, and not like sales people, and they cared a lot about what we wanted while still giving us guidance on a good party. We were pretty vague and wide open on the music we like, since we have broad tastes, with our number one concern making sure that people were dancing. And dance they did—the dance floor always had someone going hard in the paint, thanks to Ray's killer playlist. Professional, flexible, and adaptable—I can't recommend Non-Traditional Wedding DJs enough.

Emily

Married on 06/03/2022

Best Wedding DJ Ever!

We hired Ben Boylan for our June 2022 wedding at Greenpoint Loft. He is a fantastic DJ. He went above and beyond for our wedding and had everyone out on the dance floor all night long. We got so many compliments on his work! My mom is very picky about DJs and complimented how great he was. Ben has a minimal announcement style and does not try to "steal the show" like some other DJs. We were happy with many of our vendors, but Ben stood out as among the best we hired. We have literally no complaints and could not recommend him enough. He and his assistant even captured some fantastic videos from our reception that we will cherish forever, and his audio recording of the night (including the ceremony, toasts, and all the songs played) is a perfect way to reminisce on our wedding day.

Daniel

Married on 05/29/2022

Best wedding DJ ever

Ben killed it at our wedding. In the months leading up - he chatted with us whenever we wanted - then learned our taste of music perfectly and curated a perfect flow of music throughout the night. He went above and beyond by DJing our after party as well. Got a lot of compliments from our guests on the DJ. He's the best.

Courtney D.

Married on 04/30/2022

Best wedding DJ ever!

We wanted a non-traditional wedding DJ for our Montauk wedding after attending countless Long Island weddings that all seemed the same (and a bit gaudy!) and Ben completely delivered. We wanted a mix of current hip hop, throwback hits, and even some emo deep cuts and he did not disappoint. Our guests danced all night long and it was the best night ever.

Carlo R.

Married on 04/29/2022

Book DJ Ben!

Ben did an amazing job DJ'ing my wedding! My wife and I felt he did a great job understanding our needs ahead of time (he's very organized, detailed, easy to work with, etc.). He did a spectacular job the day of our wedding with the flow, etc. to make it a very special and unforgettable night for us. Everyone had an excellent time. We highly recommend Ben!

Ilana I.

Married on 04/02/2022

Amazing DJ!

Ben was a fantastic DJ at our wedding in April! He was recommended to us by our photographer and we instantly knew we wanted him to DJ our wedding after browsing his Spotify playlists. The entire process before the wedding went very smoothly and with minimal stress. Ben listened to everything we wanted and made it happen with zero issues, notwithstanding out eclectic and partially foreign (literally) music preferences. He is a very adaptable and dependable DJ. I would recommend Ben to anyone for any event!

Meghan J.

Married on 02/05/2022

DJ Ben was truly unbelievable

Ben truly made our wedding. Every single guest, from our friends (ages ~30-35), to our parents' friends, (ages 60+), absolutely raved about the music and overall ambiance, which was all Ben's doing. Our dance floor was packed from the minute our ceremony ended until the last song of the night. In fact, a "one more song!" chant erupted at the end of our reception, which Ben obliged. He was truly the reason our wedding was as fun as it was -- we can not say enough about him. My 90-year-old grandmother even refused to leave the dance floor. Ben's ability to read the room and vibe is unbelievable and he far surpassed any expectations my husband and I had. He's also incredibly kind and welcoming and helped us feel totally relaxed and reassured through the entire planning process, as well. We wouldn't hesitate to recommend Ben to any of our friends and family -- he's absolutely the best at what he does! Thank you for giving us the gift of an unbelievable wedding, Ben!!

Sabrina J.

Married on 11/06/2021

music and memories

DJ Ben was the absolute best! Initially my husband and I thought we could get away with plugging an iPod into a speaker but decided to hire a DJ after reading such great reviews and meeting with Ben. DJ Ben was incredible and set the tone for the evening. He was able to read the room and make musical adjustments as the night went on, ensuring that our guests had the best time ever. Ultimately we wanted our guests to have the best dance party ever and Ben helped us deliver!
Are you interested?
Send a message