21 Reviews
Recommended by 94% of couples
Quality of service

4.8 out of 5 rating

Average response time

4.6 out of 5 rating

Professionalism

4.7 out of 5 rating

Value

4.6 out of 5 rating

Flexibility

4.7 out of 5 rating
Awards
4 User photos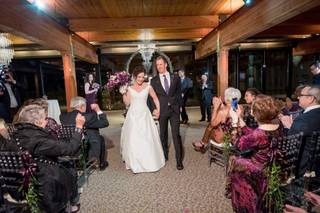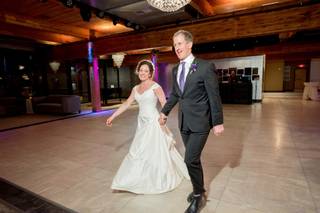 Chris V.

Married on 07/24/2022

Great Service from Dillon Bauman

We were very grateful to work with Dillon Bauman for our wedding videos. Leading up to our wedding, Dillon did a great job of answering all our questions and making sure our vision came to life in the wedding highlights video. Dillon had great communication throughout the process and brought his own talented creativity to the filming. We highly recommend working with Dillon!

Kate C.

Married on 06/18/2022

Fantastic!

I am so thankful we chose to use Bellagala for our videographer. The booking process was simple and Todd was so fun and easy to work with. He was prompt and present but not in the way. I would highly recommend him and the Bellagala team!

Molly E.

Married on 09/04/2021

Great Service with Tom Ritchie

We used Tom Ritchie through Bellagala. Bellagala is very easy to book with and very reasonably priced. They are quick and responsive to all questions/concerns and their website is easy to use.

Tom was great to work with. He clearly had a lot of experience and made sure to get all the shots he and we were looking for. We are so excited to see our video!




Are you interested?

Send a message

Erin

Married on 09/14/2019

Love Bellagala's work!

We loved having Jens apart of our wedding day! He was so kind and easy to work with leading up to our wedding and on the day of. He and his partner were very go-with-the-flow and worked excellently with our photographers! I also love how Bellagala edits their videos, so we are so excited to get ours back to be able to relive the magic of our wedding day over and over again. Highly recommend!!

Steven H.

Married on 09/07/2019

Easy to work with and great service!

Leading up to our event, we weren't sure how working with a larger company like Bellagala would end up going. We were pleasantly surprised with how organized Bellagala was and how willing they were to accommodate us with our wedding vision. Dillon Bauman was fantastic to work with in the months leading up to the wedding and was very prompt in all of our communications. He was available whenever we needed to hammer out some last details or wanted to make sure everything was organized to our liking. I would highly recommend him to anyone looking for someone who is easy to work with, does a fantastic job the day of the wedding, and is extremely professional in what he does!

Amanda K.

Married on 08/03/2019

PERFECT addition to the DAY!

Our videographer Jon was AMAZING! He was courteous, professional, personable and so kind! He went out of his way to make sure details we wanted captured were captured. He was respectful, collaborative and did a great job of being present but not being in the way. From our first encounter I knew Jon was the guy for the job and I totally trusted him and he didn't disappoint.

Acevedo

Married on 04/27/2019

Incredible vendor, gorgeous videos

We hired Michael and Becky to film our wedding through Bellagala. Before the wedding, they communicated with us consistently in preparation for the event. They gave us advice when we needed it for everything from centerpieces to timing to good photo/video opportunities. They worked extremely well with our photographer and other vendors with whom they had never worked before. The footage they shot was breath-taking and was well worth the investment. We would definitely recommend Michael and Becky to film your wedding.

Kim A.

Married on 02/17/2019

Videographer for your wedding is a must!

We originally decided we weren't going to have a videographer at our wedding, thinking plenty of our guests would probably film the wedding with their phones. During one of my bridal showers, my friends recorded me seeing my aunt who came in from out of town as a surprise. Once we watched that video, we knew we were making the wrong decision to not have a video of our wedding. Now that we've gotten all three videos, the highlights video, ceremony, and reception, we are ECSTATIC that we made this decision. There are simply things you don't even see because the whole night goes by so fast. We are so happy with the videos and Alan and his co-videographer were amazing. It was literally like we didn't even know they were there and they did a fantastic job capturing all of our intimate moments. Having a video was the best decision we ever made! We've watched the highlights video several times and we just got the videos a couple of days ago. Thank, Alan and Bellagala for making our wedding memories so special!

Mike H.

Married on 08/17/2018

Bellagala Videographer - Jake Moore

Jake Moore was our videographer of choice for our wedding and he did a fantastic job. He set up some extremely cool camera locations throughout our entire wedding day. We only had to talk with Jake a few times before our wedding day to get to know him and have him get to know us, and he captured our wedding day exactly how we wanted! The videos he produced (especially the highlight real) are unbelievable. We shared our video over social media and people we don't even know were telling us that the video brought them to tears! We would highly recommend Jake for anyone who wants to have amazing footage and videos to remember their wedding day the rest of their lives!

Bellagala Videography's reply:

Mike, thank you so much for your review! We are so happy you had a great time with Jake! We feel so honored that you chose Bellagala to be a part of your big day.
- The Bellagala Team

Isabel

Married on 03/24/2018

We had Travis M. from Bellagala as a videographer for our wedding and he did an AMAZING job. From the first time he contacted us, to our final discussion, I could tell he knew what he was doing. I had a general vision for the feel of what I wanted our wedding video to be, and he far exceeded my expectations! We were on the fence of whether to have a videographer or not, but Travis was definitely worth it and I'm so happy we decided to have a videographer to capture our wedding day!

Bellagala Videography's reply:

Thank you so much for your review! We are so happy you like Travis! We are honored to have been part of your special day and we are so pleased you enjoyed your video!
- The Bellagala Team

Brenda

Married on 01/14/2017

The Bellagala profile allowed me to really explain what I was hoping to see in the final product of the video. Todd was also available to chat on the phone and answer any additional questions I had. The video team blended in well with the guests but were always filming. I'm looking forward to seeing what they were able to capture to re-live my favorite day!

Bellagala Videography's reply:

We are so happy you enjoyed working with Todd! Thank you for your review, we love hearing this! Congratulations on your wedding!
- The Bellagala Team

Lexie

Married on 08/07/2016

Our videographer was so awesome! When we had our final consultation before the wedding, he told me not to worry, that he had everything taken care of and enjoy everything. And he sure did have everything taken care of! He's so easy to get along with, and all my bridal party told me how nice he was. He got great shots, and I absolutely LOVE my highlight video. It helps me relive our big day, and see some things I missed. I've had so many people tell me how great the video is, and I was so excited about how soon we got it! I would for sure recommend him to anyone, and if I had to do it all over I'd still pick Bellagala hands down as our wedding videographer .

Tom

Married on 07/23/2016

My wife and I were so happy to have Daniel Flaherty from Bellagala shoot our wedding day! The wedding highlight video covered the best moments of our day and was edited together so beautifully. Exceeding our expectations! The other videos of the full ceremony, toasts, and first dances were also a great addition to our affordable Bellagala package (videography, photography, DJ, and Floral). Daniel and his second videographer were personable yet very professional and focused. They understood the layout of our venue and were able to take great shots from multiple angles. Can't speak more highly of them!

Bellagala Videography's reply:

Thank you so much for your review!! We are honored to have been part of your special day! We are so pleased that you and your wife liked your video! Thanks and best wishes!!
- The Bellagala Team

Kayla

Married on 04/23/2016

Great! So nice! Our video is AWESOME. I couldn't imagine it being better. I would recommend Bellagala to anyone!

Natasha

Married on 01/09/2016

I contacted Bellagala for some information about their services, and booked a DJ with them. After speaking with Samantha, she asked what other services we might need and I said I was still looking for a videographer. She suggested Dan and we couldn't be happier that she did! Right away Dan was amazing, offering suggestions for the schedule of the day and what might work best in the video. The day of he was incredibly fun to work with, was friendly, easy going, and patient, despite us wanting to do outdoor pictures and videos in the 10 degree January weather! He was so flexible, and caught everything we asked for and more. The video itself turned out better than we could have dreamed. We must have watched 50 different wedding videos when trying to decide on a videographer, and we were still blown away by ours. The quality, editing, creativity, and the fact that the video really told the story of the day in such a perfect way, was amazing. We could not recommend Dan and Bellagala more!

Lauren

Married on 08/12/2011

We had Adam as our videographer on 8.12.2011. He was very professional and awesome to work with. He even had great suggestions for our big day and what we would want/need to capture. The biggest thing we noticed on our wedding day, was that we did not notice him and his crew and that's exactly how it should be (nor did our guests). He was a delight to work with and cannot wait to watch our wedding video again and again!!!

Shannon L.

Married on 04/10/2021

Impressed!

We were hesitant on booking a videographer due to the additional cost to our wedding budget, but we are SO happy that we ultimately did! We received our video within about a month of our wedding, which was actually quicker than what we had expected. Our package included a few minute highlight reel, the full ceremony, and a large portion of the reception. It was great to be able to rewatch the ceremony & speeches - well worth every penny. The highlight video also captured many of our special moments and was a great way to recap the day.

For anyone on the fence of having a videographer, we would highly recommend, since we were also able to share it with those who couldn't make it - which allowed them to still feel a part of the special day.

Molly C.

Married on 12/05/2020

Great option for a small wedding

When we had to change our wedding plans to only 10 guests due to covid, we decided we wanted to film the ceremony to share with everyone who couldn't come. Bellagala offered an awesome (and affordable!) option for our tiny wedding, with both a highlight reel and the raw footage of the whole ceremony. Dillon was great to work with, really flexible as plans had to change, and caught some great moments. We're so happy we decided to capture the day on film. Highly recommend!

Michelle

Married on 10/19/2019

Loved Working with Nick for our 10/19/19 Wedding!

When we got the email that our wedding videos were ready to view, we felt anxious about opening the link because we were self-conscious. But we had absolutely no reason to worry! The wedding highlight video is wonderful. The shot choice, editing, and music selection were everything we hoped for, and exactly as we detailed when submitting our preferences through the Bellagala website manager.

We appreciated videographer Nick Karnuth's professionalism, patience, and enthusiasm to get the perfect shots. He and his assistant helped turn a stressful day into an adventure of zipping around the hotel. We are also thankful for his communication and guidance throughout the evening. Additionally, it was impressive to see how smoothly both videographers coordinated with the wedding photographers. We both agreed that we never even noticed them during the ceremony -- well done!

Our family and friends loved watching the videos, as well. We look forward to revisiting them on our anniversary each year -- and probably more frequently than that, too!

Kelsi W.

Married on 06/06/2020

I Wouldn't Recommend Them

We went back and forth with whether or not we wanted to pay for videography, but having a lot of out of state extended family we knew wouldn't make it, even pre-pandemic, we decided to go with Bellagala after my sister-in-law booked her photography/videography. I know things were crazy when the pandemic hit, but the lack of response was ridiculous. It took a long time to receive a response each time and I was only able to make contact via email for most of the time. Eventually, we compromised and reduced our packaged to an elopement package and left the remaining amount on our account to hopefully use when it comes time to celebrating with our family. The hard part is, we paid in full at time of booking and that's why we're out so much money (close to $1,000). We were the ones who had to tell our videographer assigned to us that we had changed from a full day to an elopement style and it wasn't until the week of that he confirmed he was still assigned. Bellagala lost and was not able to provide our videographer the completed survey that outlined all important details/shots for the day. When it came time to the day of, our videographer didn't really seem interested in videoing anything and most of the time it felt like our photographer (not from Bellagala) had to tell him what shots he should be getting. It was a rather disheartening experience, especially given that the sound for our vows is not very clear (a mic was used) and our family's wont really get to experience that moment with us (our wedding went from 130 people to 9 people)

Kayla C.

Married on 07/11/2021

Belagala Mike hongslo

My photographer canceled the night before the wedding . They did give me a back up photographer. They would not give me a discount for this incident.

Mike Hongslo is extremely unprofessional and will not respond to emails.
Are you interested?
Send a message