117 Reviews
Recommended by 99% of couples
Quality of service

5 out of 5 rating

Average response time

4.9 out of 5 rating

Professionalism

4.9 out of 5 rating

Value

4.9 out of 5 rating

Flexibility

4.9 out of 5 rating
108 User photos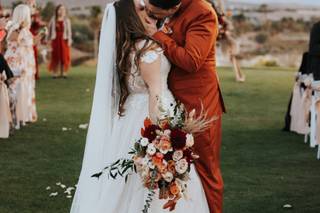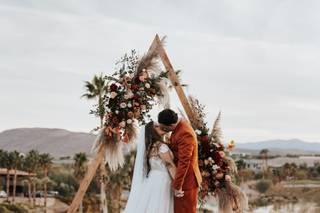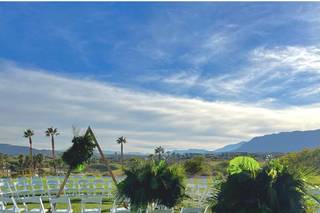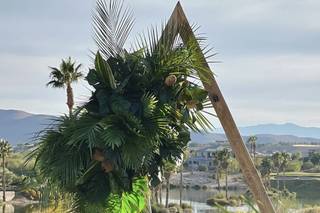 + 104

photos
Featured

Jeneane

Married on 10/08/2022

AMAZING!! Book them asap!

From start to finish, Bear's Best was amazing. Where to begin??

We appreciated the all-inclusive package Bear's Best offers. It made wedding planning a little easier. I truly also loved the flexibility that the team worked with me on if I wanted to add or eliminate certain aspects of the package.

The team: Brittany, Tina, and Ed were really accommodating on anything I wanted. Every detail was communicated, thought out, and reviewed.

- Brittany was AMAZING. She was who I mostly worked with. She had great communication with me and I really appreciated that. She was not afraid to take charge and delegate. Many friends and family told me she knew what she was doing, as hiccups were solved without my knowledge. Brittany is definitely in the right industry and I wish her all the best in the future.

- Tina, I was not able to work with as much, but I know she was only an email or phone call away. Any questions or comments about wedding details was relayed and communicated quickly.

- Ed was wonderful!! He helped make my wedding day a dream. From all the background details to even holding my train. I loved that Ed personally handed us our own personal drinks and food for the night. Similar to Brittany, any detail or even small problem, Ed was there to personally handle it. That made my husband and I feel so special.

I cannot thank Bear's Best enough. The venue and whole team made our wedding day so so memorable. Please consider Bear's Best if you can find a date available!!


Bear's Best Las Vegas's reply:

Jeneane,

THANK YOU for your beautiful words! You are such an amazing couple, and we enjoyed every second of making your dreams come true! You have been nothing but a joy to work with and we are all sad it is over with! That only means one thing, you'll have to come see us again!!

Enjoy the married life and we look forward to seeing all the exciting things in your future through Instagram!!

Love,
Brittany, Tina and Ed

Jen R.

Married on 12/09/2022

More than I could ask for!

I knew our wedding would be great… but it turn out better than I could image. Everyone was great working with and anything we requested.. they were on it! Plus… The food was outstanding! Thank you Tina, Brittany and Ed for an amazing unforgettable evening!

Bear's Best Las Vegas's reply:

Hi,

Thank you for your kind words! Your wedding was so much fun to plan and we are truly so sad it has come to an end! Come see us anytime, as I know our entire team misses you and TJ. We look forward to following your future together on Instagram!

Congratulations!
Love,
Brittany, Tina & Ed

Kaitlyn W.

Married on 11/11/2022

Magical Wedding Bliss

We really enjoyed our wedding planning experience with Bear's Best. Their team really cares about client experience and you can tell they really want to build a relationship with you that will surpass your wedding day. Their all inclusive package was so thoughtfully created. We had so much fun getting to know and work with their handpicked vendors. Our wedding day was the most magical day full of ethereal bliss. Ed, Tina, Brittany and the entire BB staff knows what they are doing and you can tell in their quality of work that they really care. We wish we could relive our day over and over again.

Bear's Best Las Vegas's reply:

Thank you for these kind words Kaitlyn! We enjoyed every part of planning your wedding, we are so sad it's over! It looked like you were having such a magical time on your honeymoon, you deserve it!

See you soon!
Love the Bear's Best Team

Are you interested?

Send a message

Domenic N.

Married on 11/05/2022

Dom & Dom Enchanted wedding

Wow, where do I even begin. The amount of love and passion that went into our day was impeccable. From Ed, Tina, all the staff we were blown away. We got everything we wanted and they made such an impact. I couldn't believe how beautiful it was.

+ 3

photos

Bear's Best Las Vegas's reply:

We miss you both tons!

Your wedding was so magical and full of love and Taylor Swift!! We miss you both tons, come visit soon!!

Love the Bear's Best Team!

Christina

Married on 11/04/2022

Amazing venue, amazing team!

Bear's Best was the PERFECT venue—from connecting us to multiple vendors and the amazing event staff to the picturesque landscape and delicious food. The Bear's Best events team made the day of (plus all the days leading up to our wedding!) enjoyable, relaxing, and painless. They not only made our experience personable, but also helped us host a truly beautiful, polished, and seamless event. A very special shoutout to Tina, Brittany, and Ed for their talents and love. We would not change a thing about our wedding day, and we cannot recommend Bears Best and their events team highly enough!

Brandi

Married on 10/07/2022

"Best wedding I've ever been to." - Our Guests

I knew as soon as I walked the Bear's Best property that it was our venue. The beautiful mountain backdrop was hard to beat! It was an even easier decision to choose them when I was told they had an all inclusive package. It takes out most of the headaches you hear that come with planning a wedding out of the equation. All of their vendors are top notch. It was comforting knowing that they all had several weddings at this venue under their belts. My guests the night of and still days later are telling me how AMAZING our wedding was. All of our guests said that their dinner was the best wedding meal they have ever had!!!! I had a few items of décor that I brought the day before at our rehearsal and the team did an excellent job executing my vision. Nothing was out of place. Speaking of the team, they are phenomenal. Tina was the first person I met during our initial tour and she was so sweet and informative. Ed we met at our food tasting appointment and he answered all of my questions before I even asked and put the few wedding worries I did have, at ease. Brittany joined the team a few months before my wedding but you couldn't tell. Her attention to detail was beyond. She was there the day of with clear direction and support. They were all awesome. My husband and I cannot stop talking about our special day and how seamless it all went. All thanks goes to the Bear's Best team. We cannot thank you enough.

Bear's Best Las Vegas's reply:

Brandi,

Thank you for your sweet words. Your wedding is one we will never forget; it was so beautiful. We already miss you and your wonderful family. Please come see us so soon!!

Cheers to you both and we wish you nothing but lots of love and happiness.

~Brittany, Ed & Tina

Amanda P.

Married on 10/02/2022

The wedding was magical.

Bears best & their staff were incredible. It was sooo easy to plan my dream day. They were so responsive and on everything. Ed was also so amazing. I'm so grateful to have picked this venue. If your thinking about it just say yes :)

Bear's Best Las Vegas's reply:

Thank you for your kind words, Amanda!! You were stunning and such a fun bride to work with.

We miss you tons and we hope the married life is treating you well. Come see us soon!!

~Brittany, Ed & Tina

Alex A.

Married on 10/01/2022

Amazing experience, 10/10 recommend

Having our wedding at Bear's Best was a very easy decision. From the moment we arrived for a tour we knew that it was going to be a great event. The staff is incredibly responsive, nice, and very flexible. The outdoor venue is beautiful with the mountains in the background and all of our guests LOVED the decorations from Bear's Best. People could not stop taking photos of everything. They helped us communicate with all of the vendors and on the day of the event we really felt like they took care of everything to make it not at all stressful. If we did it all over again, we would still pick Bear's Best without hesitation.

Bear's Best Las Vegas's reply:

Hi there!

Thank you for this amazing feedback!! We loved hosting your wedding and you both are such an amazing and beautiful couple. The Bear's Best Team wishes you nothing but lots of love and a long future together!!

Love,
Brittany, Tina & Ed

Madison T.

Married on 09/25/2022

Amazing and effortless!

Absolutely incredible team who made the whole experience of planning a wedding fun and easy!!!

Bear's Best Las Vegas's reply:

Hi,

Thank you for your kind words, we wish you both nothing but a lifetime of happiness! We miss you already!!

~Bear's Best Team

Schar C.

Married on 07/30/2022

Bear's Best and the Entire Event Team Member Is The GREAT!!!

If you are looking for a beautiful place to have your wedding with the perfect team, please choose Bear's Best Las Vagas! From start to finish Tracy was right by my side helping me with the smallest to the largest details of our wedding. Ed, Tracy and Tina are in my heart forever, and I cannot thank them enough from making our BIG DAY! Beautiful. I miss you all!!

Sincerely,
Schar & Sean Brooks

Bear's Best Las Vegas's reply:

Hi Schar!

We miss you lots over here and WOW did you look stunning!! We hope the married life is treating you very well, hope to see you soon!!

-Tina, Tracy, Brittany, Ed & Entire Bear's Best Team!!

Meredith B.

Married on 06/18/2022

Fabulous Location & Team

We had our ceremony at Bear's Best Country Club in June of 2022. Tracy Bowling was such a pleasure to work with! She made sure every detail was thought out and executed. Our day was magical thanks to her.

Jen S.

Married on 05/13/2022

Picture perfect wedding

I can't say enough good things about this staff and venue. I was looking for a destination wedding venue on the knot and from the very beginning they were the first to respond to me and have remained so quick with all my questions through the almost two years (covid) it took to get to our big day. I went in sight unseen minus the video walk through Tracy sent and my expectations were surpassed. The golf course is gorgeous. All of the vendors were amazing and it was the easiest process I've ever had to do on what would be a very stressful event. Ed took such good care of me on the actual day with never letting our hands be empty of a drink, making sure our son ate right away and even bringing out toys to entertain the little ones. Between Tracy, Tina, and Ed I could not have asked for a more perfect wedding at a price that was an insane steal. I would definitely recommend having your event here

+ 3

photos

Tommy A.

Married on 03/26/2022

Bear's Best is definitely THE BEST in Las Vegas

Absolutely THE BEST venue for a wedding! Beautiful scenery and top notch service! We are overjoyed with the professional and flexible service we experienced at Bear's Best. Words cannot do them justice! This is a MUST if your looking for a venue for your special day! This is the place to go! The experience was amazing! Easy and peace of mind! This is EXACTLY what you need for your wedding! 💯% satisfaction guaranteed! Everyone of our guest was amazed by the venue and service! Affordable and elegant with so much class! This is the place to have your dream wedding!!!

Emma T.

Married on 03/25/2022

Amazing Experience!

We recently had our wedding with Bears Best, they were absolutely wonderful. We live in a different state and they were so wonderfully in helping us figure everything out from afar. Everyone on the team is super responsive and they were very flexible. The week before we made a few menu changes, they were super accommodating. Everyone loved the space and commented on how attentive the staff was and how smooth everything ran. I'm thrilled that we chose them for our wedding and I would do it again in a heartbeat. Weddings are expensive, as we all know, but you absolutely get a great bang for your buck at Bears Best. The prices were very fair and honestly worth every penny. A friend recommended them to us and now I'm recommending them to all of you! You won't be disappointed.

Chelsea V.

Married on 10/24/2021

Incredible Staff and Beautiful Venue

Bear's Best was the most incredible place to get married. I can not express how amazing the entire staff was helping us coordinate our dream wedding and then allowing it to come to life so effortlessly. Tina and Tracy helped us each step of the way to create a unique and delicious meal for our guests, set up of the wonderful details, and coordinate the entire event and consult us through the wedding planning process. They listened to all our needs and organized everything to run so smoothly on the day of our wedding. Ed provided the best quality service I have ever seen. He was so attentive and made sure that every guest had exactly what they needed. I promise this is THE MOST BEAUTIFUL SPOT TO GET MARRIED. They work with incredible vendors that will make sure your entire day is handled with care and professionalism. Our guests could not stop telling us how much fun they had and how beautiful the ceremony and reception was. Not only is the physical space breathtaking but the staff is amazing. They are so well priced at Bear's Best-we were able to have our dream wedding on a reasonable budget. This is by far the best place to get married in Las Vegas. Truly everyone here helped create the most magical day of our lives. Would recommend 10/10 everyday!

Amanda L.

Married on 10/22/2021

an absolute DREAM

All inclusive venue with AMAZING vendors, AMAZING staff, AMAZING food, AMAZING views. There is nothing negative I can say. We held our ceremony on the putting green overlooking the water. We held our reception under the patio. The sunset and views were stunning. It was a beautiful wedding. The festivities carried on into the night and weekend thanks to the perfect location of Vegas. All of our guests enjoyed the mini vacation yet also raved about our beautiful venue. I couldn't have imagined getting married anywhere else!

Stephanie M.

Married on 10/14/2021

Highly Recommend This Venue!

My husband and I just got married at Bear's Best last week, 10/14/2021. I had such an incredible experience with Tracy, Tina and Ed. I cannot say enough good things about them! They are so accommodating and put me in touch with all the right vendors. A week later, I am still on cloud nine! Thank you again for making my day so special!

Lauren B.

Married on 10/02/2021

An unforgettable experience

The whole team was amazing! Tracy made it so easy for us to make this wedding happen. Always professional and super prompt when answering any of my questions. Ed is the best, we had so many guests asking who he was and telling us that he was on top of his game during the entire wedding. I was blown away by how the venue looked on the actual day, it was so romantic and beautiful! Also I couldn't get over at how good the food was. Usually I'm not a fan of wedding food, but I had a hard time deciding which dishes to pick because they were all good. Many of our guests were extremely surprised at how delicious their food was. Thank you again for such an awesome day! I couldn't have asked for a better team to plan our wedding.

Prestley Q.

Married on 10/01/2021

Absolutely amazing

The process of planning my wedding went very smooth. My questions were answered in a timely manner. The day of my wedding I felt like o was an absolute princess. Many things out of my control didn't go perfectly but everyone at Bears best did an amazing job at remaining calm and professional the entire time. I recommend anyone who will listen to book their events at bears best. All of my guests cannot stop talking about my wedding and how amazing it was and how nice the staff were to them and made them feel accommodated. My mom was so impressed she wrote a hand written note and sent it to bears best saying thank you.
Don't hesitate to book at bears best, you won't regret it!

Stephanie W.

Married on 09/12/2021

Beautiful Venue, Amazing Experience

Bear's Best and their team were absolutely amazing through the entire process. Tracy and Tina were quick to answer any question I had during planning and made planning a destination wedding much easier than I ever expected! Ed and his crew were so attentive to my family and I and made the wedding day go so smooth! All the vendors that Bear's Best work with were so great. I would absolutely recommend this venue to anyone in a heartbeat. Thank you for everything!

Alfie

Married on 09/10/2021

Wonderful Experience and Accommodating Coordinators

We had an amazing wedding experience and all staff especially the coordinators and master chef are very reliable and accommodating to us. We are well taken cared of by everyone. Thank you again!

Alfie

Married on 09/10/2021

Wonderful Experience and Accommodating Coordinators

We had an amazing wedding experience and all staff especially the coordinators and master chef are very reliable and accommodating to us. We are well taken cared of by everyone. Thank you again!

Michelle R.

Married on 06/12/2021

Amazing Staff

We had an amazing experience with them. They were so helpful and flexible during the pandemic. We had a couple hiccups during the wedding and they immediately fixed everything and made the night stress free. Ed and Tracey were so great.

Shannon D.

Married on 06/05/2021

An amazing experience!!

My husband and I got married at Bears Best on 6/5/2021. We decided right away that we did not want to have a long engagement and decided to get married in a little more than 4 months! We toured one other venue the same day we visited Bears Best. After our meeting with BB we both looked at each other with excitement and readiness to lock in our wedding date! My husband and I can not adequately put into words how wonderful it was to plan our wedding with the team at Bears Best. From beginning to end the support, attention to detail, and communication were all spot on. Tracy, Tina, and Ed created the most stress free experience and we will forever be grateful for that! All of the major components needed were included in our package and Tracy and Tina introduced us to all of our vendors which made wedding planning so easy! The team was so accommodating and we felt like we were the only wedding they were helping plan during our short engagement! A few days before our wedding there was a heat advisory which worried us as we were planning an outdoor ceremony and reception but Tracy and Tina reassured us that "They've got it handled!" which really put us at ease that these ladies really knew what they were doing. For our ceremony they provided water to our guests and made sure that they were outside for the shortest amount of time possible and even in the heat the light breeze off of the beautiful lake on the golf course really felt nice. We ended up moving our reception inside and made that call a few days prior and the team did not skip a beat with coordinating those changes! The day of our wedding everything ran so incredibly smooth and we did not want it to end! Ed was absolutely fantastic as our day of coordinator! He really had everything moving perfectly and was greatly admired by all of our guests (and us of course)! Thank you Tracy, Tina, and Ed! We appreciate you all so much!

Bear's Best Las Vegas's reply:

Hi Shannon! Thanks so much!! Wow. We loved hosting your wedding and all agree you have to cutest family!! Your little girls were awesome handing out the fans and stuff so we couldn't have done it without them! :) Wishing you two nothing but the BEST!

~ Tina, Tracy, and the entire Bear's Best team

Dakota R.

Married on 05/14/2021

Nothing short of AMAZING

Wow. Where do I even begin. From the moment we walked in to Bear's best to get a tour I knew that this was the one. Tina, Tracy and Ed are the absolute best. They are professional, responsive, go above and beyond and truly make you feel so special on your special day. I will forever recommend this venue to all my family and friends. My special day was an absolute dream and keep thinking back on it because I want to relive it so bad. If you are getting married, Bear's Best is your spot!! I promise you won't be disappointed!!!
Are you interested?
Send a message