35 Reviews
Recommended by 95% of couples
Quality of service

4.7 out of 5 rating

Average response time

4.7 out of 5 rating

Professionalism

4.8 out of 5 rating

Value

4.9 out of 5 rating

Flexibility

4.7 out of 5 rating
Awards
8 User photos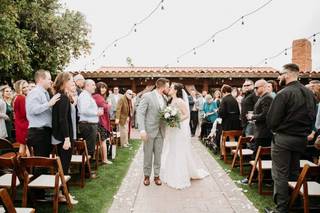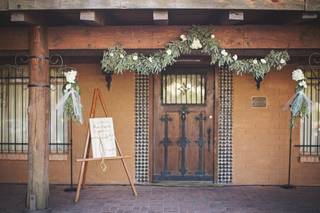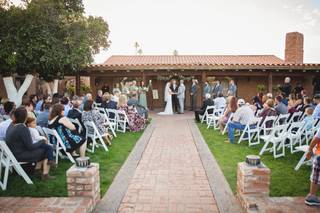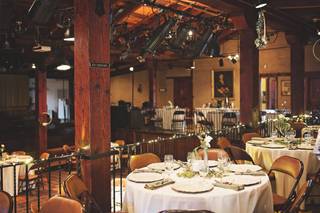 + 4

photos
Featured

Erik M.

Married on 04/20/2019

Awesome venue and great environment

ASU Kerr Cultural Center was a great venue. The layout of the venue is so cool and made the wedding very intimate with all the guests. Not only that but the professional lights and sound system made the wedding that much cooler as they were able to create several different moods throughout the night. The staff was great and was very accommodating. Definitely recommend this place.

Anabel

Married on 03/16/2019

Beatuiful Venue

ASU Kerr is the perfect intimate wedding venue out in Scottsdale. It has the perfect combo of elegance and rustic. The staff is easy to work with and they are very helpful and on top of it all.

Breanna B.

Married on 03/09/2019

Top Notch Event!

Jeanne, Jarrod, Austen and all of the technicians involved provided the highest level of service from the planning stage through the evening of the event. Hosting 200+ people for a wedding comes with enough stress on its own but these wonderful people made things very simple and put us all at ease. The venue was beautiful, the lighting and sound system were second to none and everyone involved was fantastic. Thank you for making my daughter's wedding day absolutely perfect!

Are you interested?

Send a message

Marisa B.

Married on 10/13/2018

Highly recommended!

The Kerr is the perfect venue to host a personal wedding. Our guest count was around 125 people, and it still felt small and intimate - exactly what we were looking for. My husband and I were very particular about personalizing our wedding, and finding a venue that allowed us to DIY almost everything, and bring in our own vendors was a must. The staff at the Kerr were extremely helpful throughout the entire process, and walked us through all the necessary stuff that ASU requires (permits to bring in our own alcohol, event insurance, etc.). Having them to help made it super easy, and it's totally worth it to have a wedding at a beautiful, quaint historic venue.

Jarrod and the technical team were awesome to work with for lighting and sound. We didn't wish to hire a DJ, but the tech staff was there the whole time- from setting up our concert-themed lighting, to timing the music for our the ceremony (They made my husband's dramatic entrance to Black Sabbath's Iron Man a reality!) to keeping an eye on our Spotify playlist for the dance floor. We sent them the music we wanted to use, and some classic silent movies via Youtube to play in the background during the reception. They handled all of it! (Unfortunately they couldn't make our dream of having a fog machine a reality, but if it wasn't a safety hazard, you bet they would have done what they could to make it happen.)

Jeannie, the Event Coordinator, was a huge help during the process as well, making sure we were prepared with anything the Kerr didn't provide. The walk-through and rehearsal are super helpful. I didn't have a planner, so her past experience with weddings and events meant she could jump in to keep things on track. She even got out her phone to record my husband's entire entrance so that I could see it in full later! She is incredible.

There was even a card signed by the staff in a gift basket waiting for us in the bridal dressing room, filled with little things we might have forgotten- scissors, a small sewing kit, hairspray, etc. It was such a sweet detail that I won't ever forget.

Some notes:
If you rent the 10 hours on the wedding day, add the 5 hours extra for set up - it's totally worth it!
There isn't a full-on dressing room for the guys, so most guys get ready offsite or rent a room at the nice hotels within walking distance.

If you're looking for a historic venue with amazing staff at a great value, look no further. This place rocks.

ASU Kerr's reply:

Marisa, thank you for a wonderfully quotable, sincere, detailed and beautiful review! It is truly our delight to work with creative people like you and John, folks wanting to make their wedding all theirs with custom touches, vendors and reflections of the couple's personality.

Nadine

Event on: 01/20/2018

The Kerr cultural Center is a hidden gem in the desert. The history and original buildings bring a special warmth to an event that you just cannot achieve at a hotel. The space was perfect for our company event for 80 people and I believe we could have accommodated up to 120. The sunken stage area, outdoor patio and private parking were just some of the special features to this venue. The entire staff along with the technical team are wonderful to work with; they were professional with years of sound, lighting and digital experience. Do not hesitate to consider the Kerr Cultural Center for any special event.

Kiersten

Married on 11/17/2017

My favorite venue

We had a small wedding and this venue fit us perfectly. We loved the ability to bring in the vendors we wanted and they worked with us from day one to help make our day special.

Lori

Married on 10/13/2017

We chose ASU Kerr cultural center for the unique rustic look and history but fell in love with superb customer service & excellent value. I couldn't have had a better experience.

ASU Kerr's reply:

Thank you, Wood family! We loved that our rustic wood and adobe setting fit your vision perfectly. Your wedding was so beautiful and special. We feel so lucky to have met you and spend your first day as a married couple together. Your customized live music was amazing.

Alicia

Married on 07/14/2017

The Kerr Cultural Center team was amazing to work with. There were so many options and they were flexible anytime we wanted to change anything. Our wedding wouldn't have been what we wanted without them!

ASU Kerr's reply:

Alicia, thanks so much for your review! You brightened up our summer with a special wedding and we were honored to be your choice for your beautiful gathering.

Tavit

Married on 02/18/2017

My wife and I got married here Saturday February 18th. Like most couples, finding the right venue is perhaps the most difficult part of wedding planning. When researching, you will soon discover most venues restrict you on the vendors that they use, upon restriction, upon restriction. This was the one place where the venue allowed us to have a wedding we wanted with who we wanted. From the beginning, Lydia and I wanted to support local businesses and hire our friends and family to be involved with the wedding. We almost gave up, until Lydia found ASU online as this was the 15th or 16th venue we researched. We scheduled a meeting and took a tour.

Our wedding was a music festival theme, how fitting that the venue is a theater. After the tour we had made up our minds, this is where we wanted to do it. Through the whole process, every single staff member that I came across was there to help. With Tracey, Camryn and Jarrod being the leaders and Matthew, Taylor, Jordan, Austin and Collin helping out in every which way possible. The staff here was astounding. In the preliminary meetings we gave them our idea and expressed that this would be nothing they have ever seen for a wedding, removing a vast majority of traditions.

On the day of, all of the staff were incredible. Despite the relentless rain (yup, it rained on our big day) we all pulled off a miracle. The best part about this venue is the lawn out front plus the use of the inside theater. If you're shopping for a potential wedding venue or any event. This is the place. This is Scottsdale's best kept secret. Discover it before it's too late.

ASU Kerr's reply:

Tavit! Our entire staff loved the opportunity your very cool and extremely special wedding gave us to showcase what we do best! We love helping creative people bring ideas to life and will never forget your beautiful event. Thanks so much for your great communication and this wonderful review. We all wish you a lifetime of magical partnership!

Lara

Married on 10/15/2016

The staff at ASU Kerr Cultural Center was awesome! We didn't realize how much involvement they would have on the actual wedding day. They were amazing! We had our Spotify playlist and chose specific songs for the procession/recession, first dance, grand entrance, bouquet toss, cake cutting, etc. We made sure it was really organized but we were still a little worried. They managed it all extremely well! You couldn't even tell we didn't have a DJ. One thing that really impressed us was how organized they were. They put together information from all our vendors, timeline of the event, inventory, lighting, & decor. They did a fantastic job! We relayed most of our questions to Camryn & Jarrod, who were quick to respond and really easy-going. Although they were our go-to people, we know how much work everyone put into our special day. We can't thank them all enough! It was so perfect!

ASU Kerr's reply:

Lara, thanks so much for your kind words and beautiful review! We are so pleased to hear such high praise for our staff, responsiveness and technical amenities. We wish you a lifetime of great memories and are proud to have been part of one of your first memories as a married couple!

Liz

Married on 04/09/2016

We used the Kerr Cultural Center for the wedding reception only. The staff at the Kerr Center are very hardworking and dedicated to helping to make your event the best it could be. My one and only complaint was the construction going on next door for months now. That was beyond our control and of course the Kerr Staff.

ASU Kerr's reply:

Liz, we are honored to have been part of your special day. Thanks so much for the great review.

Haley

Married on 03/12/2016

We fell in love with the history and vibe of the Kerr Cultural Center the moment we stepped on site, and are so happy we had our wedding there. Being musicians, having live music be the backbone of our day was our #1 priority, and the technical staff at Kerr pulled off a pretty crazy band schedule without any issues (and everyone sounded great).
Everyone we interacted with during the planning process was super friendly and professional, and made sure we had a lovely wedding day! Being an ASU property, there are a few extra hoops to jump through with insurance/etc, but Kerr provided easy to follow instructions and communication to make sure that we got everything in order before the big day.
Since they put on events regularly, they have all the tables/chairs covered, which helped a lot to keep rental costs down. They are flexible with caterers/vendors, allowing us to assemble an entire team that fit our budget.
One of my favorite things about the property is the LOVELY bridal suite on site - beautifully decorated and full of natural light for your getting ready photos! Also, the smell of orange blossoms blooming will always remind me of my wedding day :)
To Camryn, Tracey, Jarrod & everyone else @ Kerr, thank you so much for making our wedding happen!


ASU Kerr's reply:

Haley! It was our pleasure to work with you on such a special wedding. Thanks so much for giving our fantastic staff an opportunity to flex all their technical and event skills at your rockstar wedding.

Your wonderfully-written review delighted everyone at Kerr. The bit about the scent of orange blossoms was such a sweet sensory detail and shows how deeply you appreciate and notice life's little things. Congrats again. We wish you a very happy life of wedded bliss and awesome music.

Christiane

Married on 01/02/2016

This venue has such character and the history of it is fascinating. I could not have asked for a better venue for our wedding. It was absolutely beautiful and everyone that works there is extremely friendly. It is extremely affordable and how they run your wedding is awesome. I am so glad that I booked this venue for my wedding and it was the perfect size for 75 guests. My husband and I had a blast with all of our friends and family.

ASU Kerr's reply:

Christiane! Thanks for taking the time to write such a sweet review. We loved working with you, helping create such a special day and meeting all of your loved ones. Congratulations again!

Ben

Married on 11/27/2015

Fantastic venue! We had our ceremony out on the lawn and reception inside. Not only was it beautiful, but it was so flexible and easy to make our own. The ability to use our own vendors was great as we were able to get exactly what we wanted and also keep costs down.
The staff, especially Camryn and Jarrod, went above and beyond. They were so knowledgeable, professional, and always happy to meet with us as they helped bring our vision to life. Sound and lighting could not have been easier. I would work with them again for any event.

ASU Kerr's reply:

Ben, we appreciate the time you took to write a wonderful review for Kerr--it warmed our staff's hearts. It was truly great to create this amazing day with you and we hope your special day was the first of a zillion memorable days you will share as a married couple. Thank you!

Melodie

Event on: 01/10/2015

It turned out to be the best place in the world for the 80 people I had at my circus theme 50th anniversary event. A beautiful patio for the outdoor activities. A fantastic up to date acoustic, lighting and sound set up with technical experts to operate everything. Great facility to bring in your own caterer and bar. The staff is very very helpful and are there to please and be of service to you. The guests absolutely loved the place.

LOVE their venue and services! Thank you!

Kami

Married on 10/18/2014

The people are the Kerr Cultural Center are awesome to work with. The are flexible, the AV team (Jarrod the Manager) really knew his stuff. I would recommend them to everyone. The insurance stuff is a little trick, but the venue was awesome and made my wedding magical!!

Kami

ASU Kerr's reply:

Kami had one of the most stylish weddings we've ever had! Loved the use of fabric, loved the fashion, loved working with you! Thanks for the review.

Sharon

Married on 04/04/2014

This historic building added to the charm and perfect setting for our daughter's wedding. Kyle made sure to execute every detail ensuring our evening was perfect. Everyone was very professional and reliable! Thank you for the memories!

ASU Kerr's reply:

It was our pleasure to help your family create a memorable day. Thanks for the lovely review and props to Kyle!

Kaylee

Married on 04/04/2014

Stacey was so helpful and wonderful! Everyone was fantastic and helped make everything perfect!

ASU Kerr's reply:

Thank you, dear Kaylee. It was wonderful to work with you. We appreciate the review!

ASU Kerr Cultural Center is an outstanding wedding venue. The decor and atmosphere at Kerr provided the perfect venue for our daughter's rustic themed wedding. The sound and lighting are amazing making this venue the perfect pick for a fun and festive reception. The staff at Kerr are very professional and thorough. They made sure we had everything we needed to make sure our daughter's wedding ran smoothly from beginning to end! Our daughter's wedding was very detail oriented and as the mother of the bride and the individual who handled the planning of the wedding, my goal was to make sure every detail was perfect. Kerr was very accommodating in helping us implement every last detail that made our daughters wedding so magical and personal! Thank you to all the staff at ASU Kerr Cultural Center for your part in making our daughter's wedding all she had hoped it would be!

Bethany

Married on 02/23/2013

Each and every staff member that we worked with at ASU Kerr was wonderfully supportive, helpful, and knowledgable. Since they host many weddings, they are able to answer questions and provide suggestions on set up, staging, sound/lights, etc., all of which was very helpful. Everyone we worked with was extremely easy to get along with, and made me feel comfortable with how planning was going. I would definitely recommend ASU Kerr to anyone looking for a wedding venue.

ASU Kerr's reply:

Thank you for giving us the elusive 5 out of 5 stars. Your wedding pictures still delight us! We are grateful for your beautiful review!

Owen

Married on 02/25/2012

This was such a special place for our wedding and reception. We had 120 guests and had a wonderful buffet and bar on the patio. The dancefloor and dramatic stage lighting/sound were a nice addition, the kids enjoyed playing on the grounds and the adults appreciated the history and uniqueness of the space. The building and little details really made this place the ideal rustic backdrop for a fun time with the people I love, our photos were just beautiful. You can't beat their price and the staff was so kind and helpful.

ASU Kerr's reply:

Thanks, Owen. Your family and your sense of humor were a blast! We appreciate the time you took to write a review and share your thoughts.

Lisa

Married on 03/05/2011

This venue was perfect! It is a very unique venue with an awesome location in Scottsdale. Not many people knew about this place, but thats why I liked it. It had an old charm and the staff was great in answering all of my questions. You can use your own vendors which really kept the price down as much as it could. The location is also affordable and includes table, set up, and a worker or two to assist. I am so glad I chose ASU Kerr to celebrate our special day.

Ashley

Married on 11/06/2010

Most affordable, & unique venue in the Valley! Held the ceremony & reception for approximately 150 guests. Perfect combination of indoor/outdoor use. The suite for the bridal party to get dressed in was super convenient! The location is so beautiful that it seemed to require much less decor than your average bare white reception hall. The convenience of using your own vendors really allows for a special, custom experience. The staff was very helpful, & flexible! Fit my wedding theme perfectly!!!

Amanda

Married on 10/18/2009

This location was amazing! They took care of everything for us and it was very reasonably priced. I could not have asked for more.
Are you interested?
Send a message