56 Reviews
Recommended by 99% of couples
Quality of service

4.9 out of 5 rating

Average response time

4.9 out of 5 rating

Professionalism

4.9 out of 5 rating

Value

4.9 out of 5 rating

Flexibility

4.9 out of 5 rating
41 User photos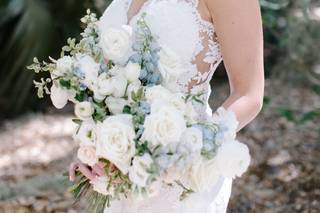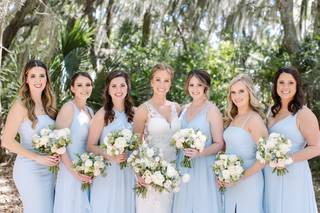 + 37

photos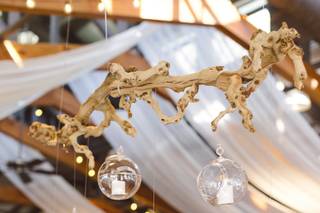 Bethann

Married on 06/16/2022

Captured our day perfectly!

I was very picky when it came to selecting a photographer, so I knew the second I saw Ashley's photos I was going to love her! She and her husband, James, were the perfect team to assist on our big day. Since so many hours are spent with your photographer, you definitely want to choose someone with a great personality, who is going to make you feel comfortable, and who will make taking photos fun. Ashley and James checked these boxes! They also got the photos back to me in unbelievable time! From beginning to end, I was very happy and impressed with them both! Since these photos are the memories we will have forever, they were well worth every penny spent!

+ 4

photos

Stephanie B.

Married on 07/01/2021

Amazing Photographer!

Ashley was the sweetest and most kind photographer and did such an amazing job taking our wedding photos and delivering them in such a speedy timeframe!

Andrew H.

Married on 01/10/2021

Whats a More Clever Word for "Perfect"?

Its impossible to overstate how wonderful Ashley Steeby Photography was for our wedding. We fell in love with Ashley's portfolio and the booking process was incredibly easy. She asked us for ideas of what we wanted, listened to our concerns and the particular and unconventional situation in which we were getting married, and made everything work better than we could have imagined.

Oh, and most importantly, the pictures are PERFECT!! Ashley delivered them MUCH faster that we expected and we already have them hanging in our home, only a couple days after we've returned from our honeymoon.

We can't say enough good things about Ashley Steeby Photography. Book them. Do it. Don't check around more, book her. And tell her Andrew and Dianne sent you. It won't mean anything, but its fun to feel like a commercial pitchman now and then

Happy Wedding!

+ 3

photos

Are you interested?

Send a message

Sarah H.

Married on 11/21/2020

They genuinely love what they do and it shows!

Ashley & James were recommended by one of my best friends/bridesmaids who booked them for her own wedding in the fall of this year. They are an awesome couple who genuinely love what they do, and it shows! They are no stranger to the wedding venue my husband and I selected so we knew they'd be comfortable shooting in all types of lighting (our venue was primarily indoors). While I provided them with some inspiration photos ahead of time, I knew they would produce magic and they didn't disappoint. Honestly, there are so many great photos to choose from it's making our wedding album selections VERY difficult! haha

Whether you've been in front of the camera a lot or prefer to be behind the lens, they make even the staged photos feel relaxed and authentic. We can't wait to see them again to take anniversary photos! But in the meantime, we'll continue to scroll through our wedding gallery to relive this once-in-a-lifetime day.

+ 3

photos

Caroline

Married on 11/13/2020

Amazing Photographer and Person

Ashley is such a talented photographer. She was efficient in getting all of our group photos taken. She has such a sweet, calm personality that is great for the big day. I am so thankful we hired her!

+ 5

photos

Melissa H.

Married on 09/12/2020

No one better!!!

Ashley and James are the dream team!!! So thankful I had them do our engagement photos and wedding photos! Ashley is the absolute sweetest! She is so amazing at capturing all the little details as well as the big moments that you never want to forget! I can't wait to have more photoshoots with Ashley!!

Olivia

Married on 05/30/2020

Incredibly talented, detailed & professional

Ashley and James are the creme de la creme of wedding photography. Their talent of not only capturing the obvious wedding shots but capturing those little details and special moments you never knew you wanted. They are effortless in gently directing you and your partner and family members to capture the genuine candid moments you will cherish forever. Ashley and James are incredibly responsive, kind, accommodating, and professional but also a joy to have on your wedding day as their presence is so relaxing and non intrusive whatsoever. The pictures that we have from both our weddings (covid & big) are stunning and are so deeply cherished. I have now recommended them to my brother who is getting married and we will continue to always use her for family photos and events from here on out. She and James are the only people we could think of trusting to capture the most tender and sweet moments of our life. Nothing is easier than choosing them to capture your most special day.

Molly B.

Married on 01/08/2020

The best photographer!

Ashley and James captured our day better than we could've hoped for. Ashley made us feel so comfortable and natural in front of the camera, showing the raw emotion in every photo. Covid19 forced us to significantly reduce the guest count at our wedding, so having a photographer team that could capture that raw emotion and every detail of the day was so important to us. We now have the greatest photos to share with our family and friends who were not able to be with us on our day. We will cherish these photos for a lifetime. The photos are absolutely incredible, and above anything we could've imagined. But beyond that we had the greatest time working with Ashley and James before, during, and after the wedding. They are the perfect combination of professional, friendly, skilled, and thoughtful. We will never look anywhere else for a photographer in the future!

Jamie

Married on 09/28/2019

Absolutely LOVE Ashley - THE BEST

Ashley Steeby is LITERALLY the best. I am so, so glad that we hired her for our wedding in September! Our experience with her from the start was wonderful. We had our engagement photography session (which was included in our package!) a few months after we signed our contact - this was great not only for having engagement photos to use for our Save the Date, but it was so nice to get to know Ashley and her husband James! They truly make you feel very comfortable in front of the camera and make it fun. I LOVE Ashley's style of editing too - her photos are so bright and natural. Our wedding day with her and James was perfect. She really makes it easy, laidback and the photos turn out stunning. On top of all of that - she also includes a photobooth! My husband and I both agree that one of the best decisions we made for our wedding was hiring Ashley. She really is the best! We couldn't be happier!

Brittany

Married on 06/22/2019

WOW! Simply amazing!

WOW! Ashley and James were an absolute dream to work with. They were so sweet and made us feel calm and comfortable. We used them for engagement photos, wedding photos and a photo booth. Everything was total perfection. I could not ask for any better. The photos that I have received so far are stunning! I cannot wait to see the rest. We were blown away! You will not be disappointed!

Kathleen G.

Married on 11/10/2018

Cannot say enough great things!

My husband and I got married at Oldfield in Okatie, SC. I vetted dozens of photographers until I found Ashley and James. They above and beyond exceeded my expectations with our wedding photos!! I find a new favorite every time I look at our gallery. They were so kind, patient, wonderful and professional to work with day of. Ashley caught all the little details, snapped so many sweet moments we had no idea were even being captured during our party and ceremony. Photo booth was a huge hit! It makes me so sad we don't live closer or I'd use them annually for family/milestone photos! Don't hesitate. They are true professionals and you will be blown away by the wedding photo collection they deliver! I can't say enough great things! Thanks A&J!

Alejandra

Married on 01/14/2018

An Amazing Photographer

We absolutely loved working with Ashley and James! They're the kind of people you meet and feel like you've known forever. Them being so personable really made us feel at ease which resulted in amazing and natural photos (i.e not too staged or forced)!! They captured our day so beautifully and I can't recommend her enough!!

Kara

Married on 11/24/2017

Finally, after 4 months of wedded bliss, I have to accept that my picture-perfect day has come to the end! Where to even begin? As I type this, and look through all of my wedding pictures, I am crying. Ashley, and her husband, James, are the most incredible, talented, creative people you could ask to know. When I was booking my wedding venue, The Treasury on the Plaza, I would not commit until I knew that Ashley and James would be there.
I had a surprise engagement with a photographer, which was magical, but awkward. I wasn't comfortable at all. Ashley and James were exactly the opposite. From meeting them at a bridal event, they were warm and charismatic. When we scheduled our Engagement shoot, I was so happy to have a re-do. Ashley was so helpful is helping us pose and look natural, and making my husband look great, while James was able to bond with him and carry my wine ( a huge responsibility). As our wedding day came, we used them for our photo booth, which has a huge hit for all of our guests, and doubled as our guest book.
Ashley and James captured EVERY single moment of our wedding in the most perfect way. They have truly become lifelong friends, and I could not say enough great things about them. I fell so in love with every image, that we have an entire wall in our home dedicated to their photography. Ashley and James, you are simply the best.

+ 7

photos

Alexa

Married on 09/03/2017

Ashley and James are a wonderful husband and wife photography team that will make your wedding day memories last forever! We cannot say enough how accommodating they were with getting all the family shots we needed and also candid shots throughout the night. The dynamic duo have two cameras and are able to capture the day start to finish. Not only are they talented photographers, they are also friendly and wonderful people to have as a part of your wedding day! We were also able to utilize their photo booth which was a big hit for our guests (and an extra party favor)!

Ashley

Married on 08/14/2016

Ashley was a blessing to our wedding. From engagement photos to wedding photos my husband and I truly couldn't have dreamed up a better photographer. After our engagement session I couldn't stop looking at our engagement photos and now I'm even more in love with our wedding photos. I remember chatting with a good friend of mine before our big day that we honestly only needed one amazing photo that we both loved that captured us and our wedding day, and how we would be happy with just the one. After receiving our wedding album we couldn't just select one photo as our favorite. We're in love with so many. Ashley works as a team with her husband Russell and they both were so nice and flexible with our schedules. My original date was set for sometime in October and we moved it up 3 months, and they were so accommodating. So many friends warned me that a photographer is the most important vendor you'll choose for your wedding, in that after that day all you have left are your photographs. So glad we have such incredible photos to look back on!

Lauren

Married on 07/23/2016

Ashley and James are amazing photographers! We were so grateful and lucky to have had Ashley take our engagement and wedding photos! Her work is so beautiful and she made our wedding day even better!

Sarah

Married on 06/26/2016

Ashley was so great. Fun and fell into the background. Stunning photos is what my friends and family have said. We loved Ashley and hope you do too!

Lindsey

Married on 04/09/2016

Ashley is an amazing photographer! She photographed our engagement & wedding photos, and provided the photo booth for our wedding. Her photos were beautiful and she was able to capture every moment from our wedding day. She was so easy to work with and made my husband and I feel so comfortable in our engagement photos. She provided our wedding photos only 1 month after the wedding and we received our engagement photos a few weeks after the shoot. The turnaround was quick and we are in love with the photos! I would highly recommend Ashley for her photography and her photo booth!

Ashley

Married on 10/24/2015

Ashley was amazing to work with. We used her from our engagement photos all the way up to wedding day. She is energetic and we could feel her excitement in every snap she took. Her and James made my now husband and I feel so comfortable in front of the camera and made our whole wedding experience perfect. They are truly amazing at what they do! They captured our wedding day wonderfully and beautifully and I could not thank them enough! We also used their SunnySide photobooth which was SO much fun and our guests still talk about it to this day. We are so grateful that we used Ashley Steeby Photography to capture our best day ever and would highly recommended her and James for your big event! Not only did we find great photographers with Ashley and James but we found great friends! Thanks again guys, we couldn't have done it without you!

We had the privilege of having Ashley and James photograph our wedding in New York State, and they captured the day and our rehearsal dinner evening perfectly. Our photographs are stunning, and they document the day just as it was. We don't know how they did it because they were not at all intrusive, but they captured the big and the smaller moments perfectly. In addition to their talent and passion, Ashley and James are kind, responsive, and pleasure to be around. We feel so lucky to have had them as part of our wedding day!!

Michelle

Married on 07/11/2015

Ashley was a dream to work with! We had the package that included the photobooth also, totally worth it! Both Ashley and her husband were there to shoot the wedding which was awesome. They were very professional and had a great time with us!

Chelsea

Married on 05/24/2015

Ashley and James are an amazing duo! They are fun, light-hearted, and keep you comfortable in front of the camera. From the engagement session to the wedding day, the photos were truly some of the best wedding photos I've ever seen (I may be bias, but I've been in my fair share of weddings!). They do a wonderful job of catching the special moments of the day and the love in the air! Ashley's sense of style and eye for photography are remarkable. Of the 1400 photos I received from the wedding, I loved each and every one of them!

Robin

Married on 03/14/2015

The photographer I had initially booked was unable to be there on my wedding day and was so helpful to recommend Ashley and another photographer to me. I knew after my initial conversation with Ashley, that she was it. She took a situation that was very stressful for me and made me feel completely comfortable and confident. Ashley was calm, confident, and so sweet! She and her husband, James, are an amazing team. I just finished looking at all of my wedding photos and found myself crying tears of joy. Ashley managed to capture all of the sweet moments I requested, as well as moments I didn't even know I was missing. When Ashley first arrived that morning, she asked me what I wanted from my pictures. I told her I wanted them to be fun and timeless, and they are just that. I can not begin to express my gratitude to Ashley. Every time I look at my photos, I get to relive one of the most important days of my life. I highly recommend Ashley Steeby Photography to any couple in search of a photographer for their big day. Thank you so much Ashley! xoxo

Bailey

Married on 03/07/2015

Ashley made us feel so comfortable even though we're shy in front of the camera! She is so nice and pleasant to work with, and her photos are truly stunning. We are so happy that we decided to have her and James photograph our wedding!

Meredith

Married on 01/31/2015

Ashley is absolutely the best! She was so energetic and vibrant throughout our whole experience. We really enjoyed taking our engagement photos because she made us feel so comfortable. She is easy going and has great ideas! Also, she and James were able to beautifully capture our wedding day with their special talent. Our wedding photos are perfect in every way. We are able to relive that day over and over because we have the small moments, the big moments and all of them in between! I would recommend Ashley and James for any occasion!
Are you interested?
Send a message