Reviews
4.3 out of 5 rating
Quality of service

4.3 out of 5 rating

Average response time

4.4 out of 5 rating

Professionalism

4.3 out of 5 rating

Value

4.3 out of 5 rating

Flexibility

4.3 out of 5 rating
87%
Recommended by couples
Awards
22 User photos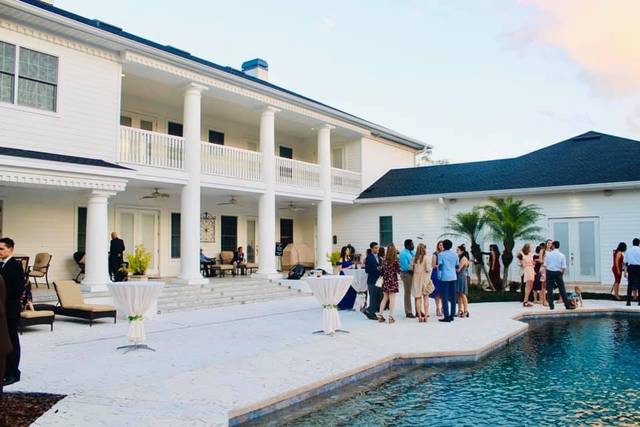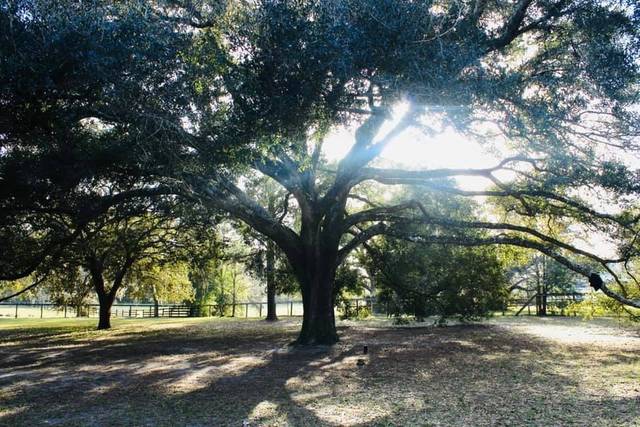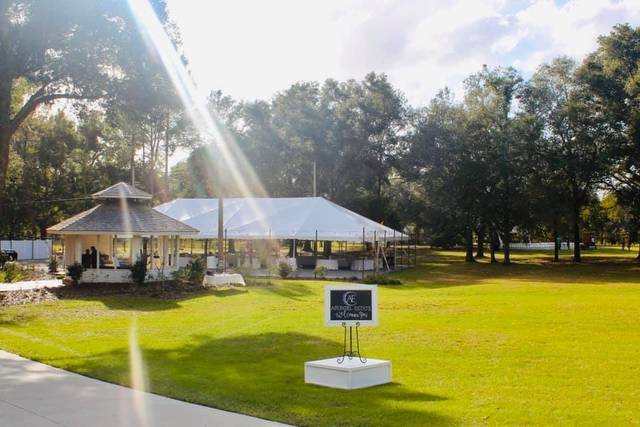 + 18

photos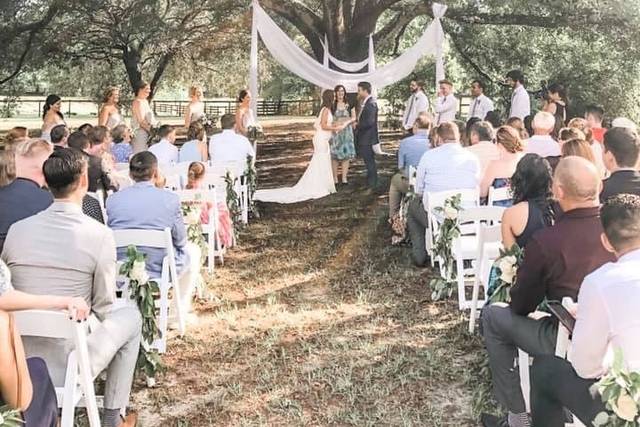 Mackenzie

Married on 12/12/2020

Perfect estate to have your wedding at! A did a styled shoot there for my photography, moments by mb, and I couldn't be happier with the venue and beauty of it.

Jessica

Married on 02/29/2020

Spectacular!

Arundel Estate is a beautiful venue! The owners are amazing to work with! They have thought every detail through and I would recommend a million times over to anyone looking for the perfect venue and experience!

Karen

Married on 09/29/2019

Beautiful Wedding Venue

I can't say enough about our wedding venue! We loved meeting with them and found that it would be a perfect fit for us. Many other wedding venues were limiting in what you could do for your vision. At Arundel Estate, it was essentially a blank slate and had different options for where you could do different parts of the wedding activities. It's a gorgeous estate house with lots of beautiful land and options. We had our ceremony under a beautiful oak tree, cocktail hour on the verandah, and reception under market lights in the field. It did not disappoint. Our photographer had many options for pictures and they mentioned it may be one of their new favorite venues. Penny and her family were wonderful and so helpful throughout the whole process leading up to the wedding and during the wedding!

Are you interested?

Send a message

Ashley B.

Married on 04/05/2019

Dream Venue

This venue was everything I'd dreamed of. The owners of the home actually live in the house, and they are so kind, accommodating and the best hosts! I loved that I had the option to stay the night before the wedding with all my bridesmaids and wake up there on my wedding day. It was one of my favorite things about the venue! Other than the sheer beauty of this property. They also made wedding planning a breeze since they provided chairs, round tables and cocktail tables, then helped arrange any upgrades to those items (like our big farm table for the head table).

They had the best spaces in the house for the bridal party to get ready, too! The rooms for the girls were beautiful, and the guys room was so fun, with the pool table, lounge and kitchenette. Then the bridal suite and the men's room both connected out on to a massive balcony overlooking the pool - the perfect spot for our first look.

I wouldn't change anything about this experience!

+ 6

photos

Kim

Married on 01/05/2019

Arundel Estate is the most beautiful out of all the venues I toured. Tommy & Penny (owners) are visionaries~simply amazing at planning and coordinating weddings. I highly recommend Arundel for any event, it's gorgeous from the inside out, they have thought of everything! Love Love Love it!

Daniel B.

Married on 10/05/2018

A beautiful Wedding venue!

What a beautiful wedding day we had for our son at Arundel Estate! From the time you arrive all of your needs are met. We had a great time relaxing in the "Groomsmans Suite" playing pool, reminiscing, playing video games, and simply just hanging out in a relaxing atmosphere waiting on the wedding planner to tell us it was "Go Time"! I can also tell you that I heard nothing but the same great remarks from the all the women that were over in the "Brides Suite" as well. As we moved down to the "Lawn" setting for the wedding it was an absolutely stunning view. The large oak trees casting shade and shadows over the wedding party and guests is as good as ot gets for an outside Florida wedding! The reception area by the pool was a great place for all the guests to mingle and snack while the wedding party was getting their pictures taken was a great option! The reception out on the tent covered deck by the gazebo was large enough for 150+ guests to have relax at tables with enough room for dancing while the DJ played! I can honestly say that this venue caters to your every need throughout your planning stages and event to ensure your day is a memorable event! A true 5 Star in my books!

Caryn

Married on 02/18/2018

The Arundel Estate is a beautiful venue. We had so many different areas to take amazing pictures and to set up different activities to create a really special day. I loved being a part of a wedding at this venue, it made the whole day feel magical.

Ashley

Married on 02/18/2018

My husband and I could not have dreamed of a more perfect wedding day! Everything came together so much better than we ever imagined. My bridesmaids and I stayed over the night before to soak up all the wedding fun, and had a wonderful time getting ready together. The atmosphere of the Bridal Suite and the Groom's Lounge made getting ready enjoyable, and really made taking pictures a breeze. The layout of the venue kept all of our bridal party close by, which minimized the time spent "running around and searching for people", but it's spaciousness allowed for each group to have ample room to relax and prep for our special day! We did our first look on the beautiful balcony that connects the two bridal spaces, and the pictures turned out spectacular! (Your photographer will thank you!) We would not change one second of our day, and we are beyond grateful to the Owners & Operators at Arundel Estate for all that they did to help us create priceless memories!

+ 6

photos

Kaylin

Married on 12/27/2015

Arundel Estate is a perfect location for your outdoor wedding. There are so many different photo opportunities, beautiful oak trees and they are growing lavender which will be stunning once it's in full bloom! As for logistics everything is close by so it's easy for guests to move from ceremony to cocktail hour to reception. There is also plenty of parking for your guests! You don't want to miss out on this beautiful venue.

Valeria B.

Married on 01/11/2020

So Magical!! My wedding was exactly how I wanted it to be'

Working with Arundel Made our lives a lot easier and left less room for any mistakes to happen. The owner Penny is so organized and gives helpful tips. Their venue at night is so beautiful at night with all the market lights. The overnight stay is so worth it because I had no stress about getting to my wedding. We did 4Rivers(one of the preferred caterers) and they were amazing! They knew the venue very well and their food is very good. Totally recommend this venue to anyone!!

B B

Married on 11/27/2021

Do not waste your money

Once you sign contract, you are no longer a priority. Wedding day, they had family gathering and bridal party was made to feel as if they were a burden!! Unprofessional, grounds unkept (had to dodge ant hills walking down "isle), does it look pretty ABSOLUTELY... but other than that, keep looking!!!

Elizabeth G.

Married on 01/22/2022

Horrible experience

I was the mother of the bride. It was so awkward with the estate not being private and not permitted to be inside. Many of the bridal party traveled after work for rehearsal. Porta potties weren't delivered yet, and people needing to use restroom. So, with great hesitation, they allowed ONE trip into house so if you had to go this was only time! Family was downstairs the whole time, baby crying, and felt we were an intruder. Hello!!! Paying for this "venue" but it wasn't! It was a private estate!!! Why would you operate a wedding venue?!
Only wedding party could be inside only to get ready. My fiancé had to wait outside or in his truck. No ice for bridal party, no full length mirror in room for bridal party. However, groomsmen had one. It was 46 degrees outside. Absolutely no space heaters around tables. Never felt more rushed for a reception! In all my years, this was a horrible place. My heart brakes for my daughter! The Hampton Inn was more accommodating! They opened up the lobby to our wedding party where we enjoyed the rest of the night!!!