70 Reviews
Recommended by 98% of couples
Quality of service

4.9 out of 5 rating

Average response time

4.9 out of 5 rating

Professionalism

5 out of 5 rating

Value

4.7 out of 5 rating

Flexibility

4.9 out of 5 rating
5 User photos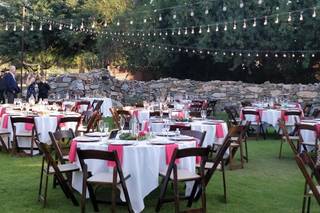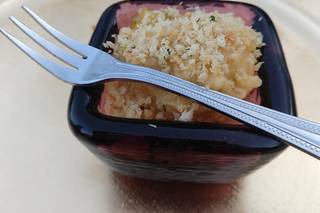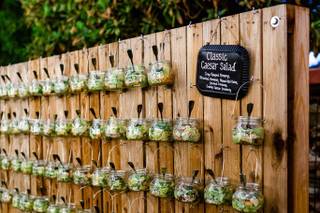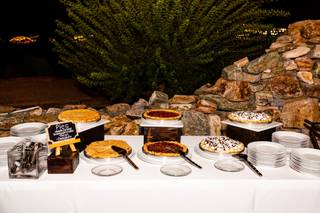 Kelley

Married on 03/14/2020

Amazing food!!

They did an amazing job. Can't complain about the food at all!

Wendy M.

Married on 12/10/2019

The best!

From the tastings to the final execution Artisan by Santa Barbara was excellent! Our guests raved about the food and loved the family style dinner. Even our vegetarians were happy! You MUST order the chipotle mashed potatoes. Their onsite staff moved about the event effortlessly and kept all of the guests happy and well served. The bartenders remembered the guest's orders and kept the bar lines moving quickly. They are a must have for your next event.


Elizabeth

Married on 10/26/2019

The Best Dining Experience Your Guests Will Ever Have

When my now-husband and I first dined at one of Santa Barbara Catering's restaurants, we immediately knew we had to have them cater our wedding. The variety of delectable food items made our mouths water and the taste is like nothing we've ever had before! Every hors d'oeuvre and entree we sampled had outstanding flavor and was displayed beautifully, even as a buffet. The vegetables were fresh and cooked just right, and the tortilla and parmesan crusted chicken breast was to die for! Our guests are STILL texting me saying how much they loved the food we had at the wedding!

Not only was the food delicious, but Santa Barbara Catering's service and attention to detail was second to none. Our tables, linens and decor were laid out exactly as I envisioned. The beautiful colored napkins and fruitwood chairs really classed up our event and made the reception all the more gorgeous. Nobody was ever without food or drink in hand thanks to the fabulous wait staff who was working our event. There was even a gentleman who came all the way out to where we were taking photos with our photographers (which was a several minute walk from the reception) just to bring my groom and I water and hors d'oeuvres to make sure we weren't getting faint or too hungry to continue.

We had the most beautiful, delicious dinner we could possibly have hoped for and we cannot recommend Artisan by Santa Barbara Catering Company enough! If you're having an upcoming event, you'd be making a huge mistake by not hiring this company!

Are you interested?

Send a message

Carolina

Married on 12/03/2017

I keep getting more and more compliments about the food at my wedding! All my guest were really happy with the menu. They were also willing to work with me on certain food items, and everything was amazing! Highly recommend them!

Sarah

Married on 11/11/2017

Such a fabulous team! I had Santa Barbara cater our wedding at The Farm at South Mountain, and my guests couldn't stop raving about the food!! We were in love with how they captured our vision for our special day, and the staff was so nice and helpful! Our event captain took care of us all night, and was so sweet to make sure our glasses were always full. Highly recommend!!!

Janelle

Married on 12/01/2016

Our venue was at The Farm at South Mountain, so we automatically had to have Santa Barbara Catering for our wedding, but I am so glad we did!!! The food was absolutely amazing, along with the staff. We had a BBQ style selection that they kept hot and ready to go throughout the evening. The staff was professional and very kind. They are a little pricey, but worth every penny!!!

Jynelle

Married on 11/20/2016

We had to use Santa Barbara Catering based on our Venue. Although we did not have a choice, if I were to plan an event and have an option, I would choose them in a heart beat! The food is unlike any typical wedding/banquet food I've had at other events. They have SO MANY options to choose from and you can really customize as much or as little at you'd like (you get what you're willing to pay for). We were also offered a tasting which really helped us feel confident in our choices on the food.

Kayla

Married on 04/23/2016

The food was to die for! I mean, far better than we even anticipated!! Our guests are still raving about the spinach stuffed chicken! Dinner service was splendid and the staff was so friendly and attentive! We couldn't have been happier! Santa Barbara did our food and drink service for 150 guests, including our open bar-this is why it was the most expensive part of our wedding!

I remembered Santa Barbara from another wedding I attended. The meal was very simple, but the quality of the food was extremely noticeable. I remembered stopping mid-conversation because I noticed how delicious my seemingly simple chicken breast was, and I don't even like white meat!

Melissan was so great to work with! Of the different aspects of our wedding, the one thing we wanted to spend top dollar on was food, and we are thrilled that we chose Santa Barbara. We wanted Asian Jewish fusion, which made me a little nervous because they specialize in locally grown, seasonal ingredients. They came up with a custom menu that was exactly what we were looking for, even with very little guidelines. The only complaint was that the matzo balls in our soup were much different than what we had during our tasting, but the food was overall DELICIOUS!! It all tasted so fresh and wonderfully seasoned. Melissan was able to accommodate a last minute request for a cookie bar, and she nailed our linens that were also a last minute request. She knows exactly what she is doing. Our guests did not stop raving about the food! Santa Barbara's quality of food and service is top notch!!

Mark

Married on 02/06/2016

If you are looking for top notch cuisine and service, you need to use Santa Barbara!
Nicole Jorgensen is THE BEST! We went to one tasting, and it was with SB. We didn't need to go anywhere else.
We were so welcomed and pampered there, we made our decision on the spot! We made a decision for the venue early on in the planning process, but lost it due to code problems. Nicole met with me more than once to help resolve and show me other venues she thought could work for us. This was way beyond what you would expect from your caterer! She was such a pleasure to work with. We found a new venue and SB came through all the way! The food was delicious! The service from the Staff we requested( Nate and Evette) was awesome! All of our guests were amazed by the food and service. We had many commenting that when they would get up form their chair , they would come back to find their napkin, folded and draped over their chair back. Hire Santa Barbara Catering, and ask for Nicole Jorgensen! You'll be very happy you did! Thanks to all! Mark and Bob

Megan

Married on 01/23/2016

We are so glad that we went with Santa Barbara Catering!! Nicole was extremely helpful during the whole process. She had great suggestions and the presentation of all of our food was amazing. We decided to go with pies instead of cake as my now husband isn't a huge fan of cake. They were happy to do this for us, and even went out of their way to make us sample pies to try. The pies are hands down the BEST pies we have ever had. Our guests echoed this as well, and SBCC also provided individual to go boxes for pie leftovers, which a lot of people took advantage of! The tastings we attended were great as well, and Nicole was there for us to ask any questions we had. During the wedding the staff was very attentive and the food was delicious. All of the food was so fresh and locally sourced when possible. It definitely wasn't your typical buffet as everything was the appropriate temperature and high quality ingredients. We had plated meals for us so that we could eat while our guests went through the buffet, and they even put small plates of our cocktail hour food at the table for us so we could enjoy that too! They were also great about getting us beverages whether it was water or something from the bar. Our guests tables were also taken care of quickly and efficiently. Thank you so much for such a fantastic meal and experience!!

Candace

Married on 11/07/2015

I truly enjoyed working with Melissan at Santa Barbara Catering. She was so helpful in changing my contract as needed and nailing down the final menu selections. At my wedding people were raving about the food: Caesar Salad, Asparagus, Mozz Stuff Chicken wrapped in Proscuitto and Kilt Lifter Steak. It was amazing so I made sure to eat since most people say you don't get to eat at your actual wedding! I'd highly recommend them to anyone planning a party or getting married!! Well done!!

It was a pleasure to work with Santa Barbara Catering. The food was outstanding and we received many compliments. Melissan was prompt at responding during our planning process and was very helpful when deciding on linens. I would highly recommend Santa Barbara Catering!

Lindsay

Married on 10/04/2014

From start to finish, Santa Barbara was incredible. We worked with Lauren who was kind, responsive, helpful, and flexible. Just like Lauren, the entire staff at the wedding was professional and SO nice! Moreover, our guests were talking about the appetizers for days! We wouldn't have done it any other way. Santa Barbara was everything we had hoped!

Bethany

Married on 05/17/2014

Santa Barbara did an amazing job at our wedding! Nikki was super easy to work with during the planning, our tasting was awesome and we never had to worry about anything. The set up the day of was really cool and modern and people loved the food. They were flexible with food issues, offering veggie burgers with our slider bar and veggie trays for a couple individual guests. Everything was fresh and delicious, the service was great and I highly recommend them!

Dena

Married on 05/01/2014

Amazing, amazing, totally delicious food! Service was just as awesome! Santa Barbara is a little on the pricey side, but completely worth it! Guests still talk about how amazing the food was. From the appetizers all the way to the main meal, hands down, the best food!

Shalia

Married on 04/26/2014

Santa Barbara Catering was exceptional. My husband and I had our wedding at the Farm at South Mountain, April, 2014. We had compliments all night from our guests and for weeks following the event. This is what we heard "best wedding food ever" and "the food was amazing." This wasn't from one or two people, it was all we heard all night! The top compliment was on the prosciutto wrapped chicken- it was fantastic. I highly recommend it.

Also, the catering staff and head server were very polite and really cared about their level of service. I had to move tables around last minute and the staff was very friendly and helpful about it.

Karen

Married on 04/11/2014

Everyone kept commenting how delicious all the food was at our daughter's wedding!!

Bonnie

Married on 03/23/2014

I was just married at the Icehouse only a week ago and I could not wait to write a review about my experience. Originally I wanted a low key wedding. I was looking for a unique venue to just hold the ceremony in and then find a restaurant to host the brunch afterwards because I did not want to plan all the details that come with a reception (linens, centerpieces, etc.) However, after we toured the Icehouse I was willing to forgo that idea and really plan all the details because I loved the venue that much. I could not picture my wedding day in any other place. The one concern I had was I must choose one of their approved caterers. Once I contacted Lauren Leonard at Santa Barbara Catering I was put at ease and knew I had nothing to worry about. She worked within my budget and was always eager to suggest alternatives when something didn't work with my financial constraints. Even with a smaller budget, I feel I did not have to sacrifice quality of food with Santa Barbara Catering. It was an absolute pleasure to work with Lauren. I would absolutely recommend Santa Barbara Catering! I want to get married all over again just because everything went smoothly and according to plan. I don't think I would be saying this had it not been for Lauren.

Rahul

Married on 01/04/2014

Santa Barbara cooked 80 duck breasts, all perfectly, and served them at a good temperature in a seated dinner. This is in addition to 50 tortellini dishes, and some special requests for people with dietary restrictions. They also provided passed hors d'oeuvres that were all delicious. Our guests loved all the food.

They accommodated us by making my mother's recipe for an hors d'oeuvre, and executed it perfectly. The staff was professional and courteous and made sure that the dinner and cocktail hour went off without a hitch. I could not have asked for a better caterer.

Lorraine

Married on 06/09/2013

Having excellent food for wedding guests was a top priority for me. I am a foodie and I have a reputation to uphold! I had always been impressed with Santa Barbara catering but wasn't sure about it's affordability for a dinner with 200 guests. When our original "in-house" caterer completely bombed, we arranged with our venue to switch caterers and went straight to Santa Barbara. We met with Nikki DeHerrera, who impressed us right away with her professional demeanor and willingness to work with our food budget. We settled on a menu, and then attended a tasting. The food was delicious and the Santa Barbara staff answered all our questions and were just so patient with us in our menu finalizations. When the night of the wedding arrived, I had full confidence in the catering aspects of the wedding. I wanted hospitable service and hot, good food. It was exactly that. We had short ribs that were melt in your mouth delicious, wonderful hot, creamy mashed potatoes and perfectly cooked green beans. The salad was wonderful and people are still asking me if I can get the recipe for the chimichurri chicken. All night long, my friends were raving about the food, declaring "this is nothing like 'wedding food!'" Months later, people are still talking to me about how great and how hot the food was at the wedding. If you need a caterer that is service oriented, hard working, attentive to details, believes food should look good and taste good, then Santa Barbara is the caterer for you.

Jennifer

Married on 06/01/2013

Santa Barbara Catering was the exclusive caterer for our venue, so we didn't have a choice in catering, but we are so happy we had Santa Barbara Catering! We worked with Lauren. She was so incredibly helpful every step of the way. We made several changes to our food throughout our engagement and Lauren was very accommodating and updated our proposals right away so we would know how much our changes were costing us. She was very responsive and answered most emails within a few hours of us sending it. She helped with some set up during our actual wedding and did a fantastic job! The waiters and the bartender was great as well!

Now, the food… The food was absolutely phenomenal!! All of our guests could not stop talking about how great the food was!! We had lobster mac and cheese, fried prosciutto and risotto balls, and chicken caesar skewers for cocktail hour. We had a spinach salad, short ribs, and halibut for dinner. We also had a dessert buffet. The dessert buffet was completely custom and included our favorite desserts. The desserts were heavenly. SO GOOD! A lot of our guests kept telling us that it was the best food they've ever had at a wedding! I highly, HIGHLY, recommend Santa Barbara Catering!!!


Greg

Married on 04/20/2013

THIS FOOD IS FABULOUS!

Our venue at The Farm at South Mountain locked us into Santa Barbara Catering, but as we soon learned, this was not something to fear, but rather, something to be madly excited about.

After weighing our options, we decided to go with a buffet. Although most would be worried that a buffet isn't as "classy" - our guests absolutely loved the quality of the food and staff which really knocked it out of the park. The staff was very attentive and made sure every guest had what they needed and our guests still talk about the chicken and orecchiette pasta to this day!

Thank you for making our wedding great!

Melissa

Married on 03/16/2013

All of our guests said that our wedding food was the best they have ever tasted. It was incredible! Santa Barbara goes above and beyond, and they work really hard to make your event memorable. I highly recommend them!!!

Rachel

Married on 03/09/2013

Santa Barbara Catering was the contracted caterer for our venue, but I would have picked them no matter what! Santa Barbara is the full package: incredible presentation, delicious food, and a friendly, yet professional staff. Even the most picky food critics from our wedding are still raving about the food!

Lauren Guthrie at Santa Barbara was one of my biggest assets during the planning process. She went above and beyond for me, from answering all my questions (even many non-catering ones), helping with last minute details, providing incredible recommendations, and being there every step of the way. She is a true asset for Santa Barbara.

I would recommend Santa Barbara Catering for any event!
Are you interested?
Send a message