Reviews
5.0 out of 5 rating
Quality of service

5 out of 5 rating

Average response time

5 out of 5 rating

Professionalism

5 out of 5 rating

Value

5 out of 5 rating

Flexibility

5 out of 5 rating
100%
Recommended by couples
Awards
21 User photos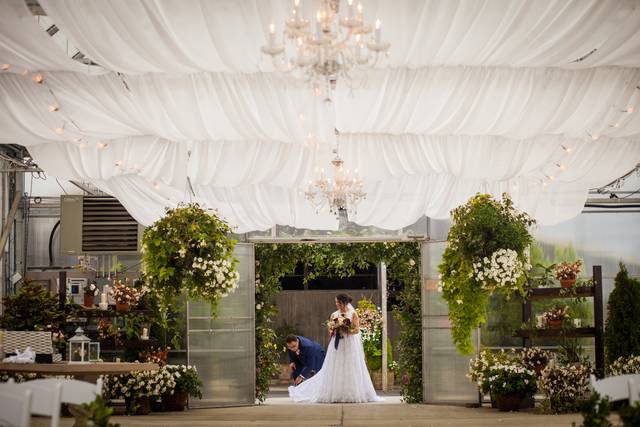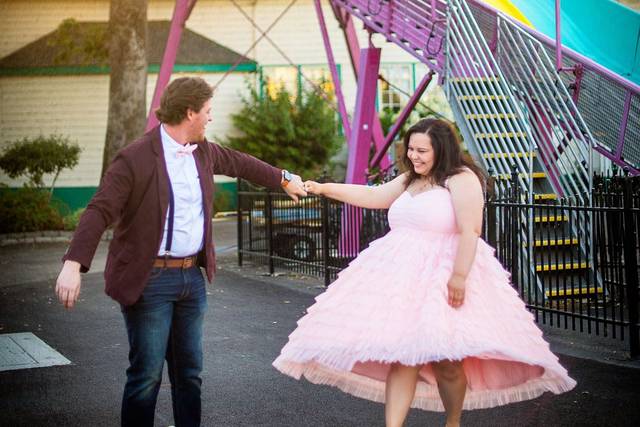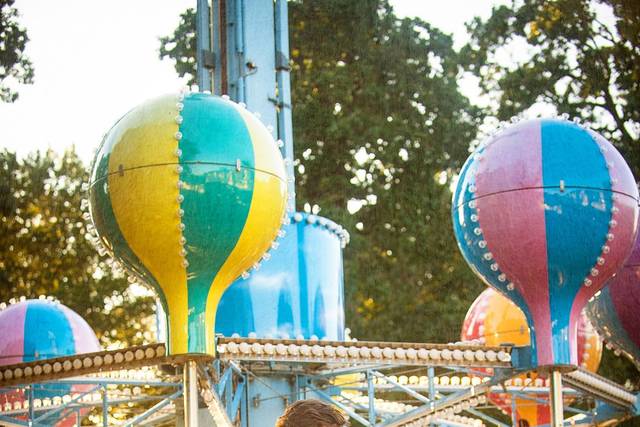 + 17

photos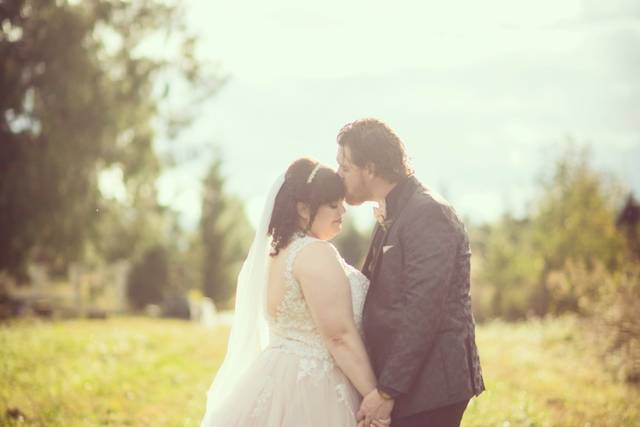 Featured

Morgan C.

Married on 09/12/2020

Best Decision After Saying Yes

I really don't know where to start. There were times when I'm not sure how our wedding would have happened without April Williams Photography.

We met April at a Portland Wedding Show...actually we met her husband first, but the way he sang her praises, combined with the beautiful artistry of how she played with light in her photography, we knew we had to meet her. April's bright smile and warmth radiated from moment one and never left.

We met with her again later that month to discuss what our vision was for our wedding, packages and budget. She gave us the privacy and space to discuss between ourselves and we were still so wowed over, by not only her talent but April as a person, that we rearranged our budget just so she was our photographer.

Our (original) wedding date was spring of 2020. Two weeks before our event we had to make the decision on whether or not to move forward despite this new thing called "COVID". April was one of the first people I called. She talked to me for (easily) 15-20 minutes, reminding me that the only thing that mattered was my honey & I and that she'd be there regardless!

After chatting with our other vendors and weighing the want to get married with being safe - we pushed our wedding date to early Autumn 2020 (because there's no way COVID would still be "a thing"). The week we (re)scheduled for was the week of the large wild fires in Oregon. Once again, we were facing the question of do we move forward; and once again April was there by our side saying she'd support us no matter our decision - at our venue, a back yard wedding or a pajama part in our livingroom with our fur-babies.

We kept to our date but changed venue with a 24-hour notice to our vendors. Didn't phase April at all. She was there bright and early to scout the new location for the perfect backdrops.

She captured both the tender and silly sides of family, didn't hesitate to accommodate weird photos requests from me (a Gone with the Wind corset photo and wearing cat ears at our First Look), and managed to turn thr smoke filled air into a magical fairy world of mist and beauty.

April wasn't just our photographer - she was a therapist, a friend, and our wedding guardian. Booking April Williams was the best decision we made, next to saying Yes to one another. She'll forever be in my contacts and be our go-to photographer.

April Williams Photography's reply:

Morgan, thank you so much!! I love you guys and I'm so glad we found each other and so thankful that this is just the beginning!

Sarah

Married on 08/30/2022

The Best Photographer You Will Find

April is the absolute best. She is such a great photographer and so fun to work with. The pure joy and fun that she has with every photo shoot makes everything amazing. You cannot go wrong with April!

Every single review that sings her praise is not enough. Our kiddo fell in love with her and the two played the camera up to make every moment shine.

April Williams Photography's reply:

Sarah! Thank you so much for allowing me to capture your family. I am so, so honored and I love you all so much!

Claire V.

Married on 07/15/2022

April is amazing!

We had a wonderful experience with April! We were pretty clueless about how wedding photography works, and April patiently and graciously walked us through every step of the process. And her photos are beautiful - we're so happy to have had her as our photographer!

April Williams Photography's reply:

Claire, thank you! I'm so glad that you chose me! You and Nathan have been amazing and I'm so glad we got to know each other!

Are you interested?

Send a message

Ashley G.

Married on 07/04/2022

Wonderful human being

We really loved having April as our wedding photographer. Contagious energy, very personable, and fun to work with! She was very sneaky with some of our most favorite photos and has some very creative ideas. Highly recommend!

April Williams Photography's reply:

Wow, Ashley, thank you so much! You and Carlos were lovely! I' so glad that I got to be part of your day.

Chloe E.

Married on 09/26/2021

April Is The Best!

We love April!! I knew when I got engaged, she was the one I wanted for a wedding photographer! She checked off all the boxes on our list that we wanted in a photographer. Her brilliance with natural lighting and scenery is amazing! She has an amazing eye for detail. Not to mention, she's the sweetest person you'll ever meet. We live closer to Seattle, Washington and even though April is based in the Vancouver area, she still went above and beyond to accommodate our needs! She made the process so easy and smooth. She really takes the time to sit with you and go over every detail so that your special day can be just how you pictured it! Thanks to April, we have gorgeous memories to look back on!

April Williams Photography's reply:

Chloe, thank you! You guys were amazing and had the most beautiful of weddings! And, I love this photo!

Austin T.

Married on 09/18/2021

Couldn't ask for a better photographer!

April is absolutely the best photographer we have ever worked with. Quick with responses, joyful, so kind, and really puts in the extra effort. She made out wedding so much fun and the pictures didn't seem like a chore at all, she made the photos fun and just made it flow with all the craziness a wedding can bring. There was a bit of drama with our band on our night and through some unfortunate events, we had to go to small claims court and April showed up with us to support us and even spoke in our behalf. I hope we never have to get married again in our lives, but any and all photography we will need in the future, April will be the first we call! Thank you so much! and the photos turned out exactly how we pictured them in our minds, PERFECT

April Williams Photography's reply:

Joey and Austin, you are so, so welcome! I love you guys and can't wait for more times together! To be continued!


Jared H.

Married on 08/07/2021

April Williams is such a versatile photographer!

April helped my now wife and I navigate the pandemic, from a large wedding to cancellation to a backyard wedding. We were so happy with how she helped us understand the process and experience, what we were purchasing, and the finished products we'd own. April has a whole bag of tricks for any lighting situation - meaning she has the right lens and also the right ideas for composition in any given scenario. She was very flexible, adaptable, fun, funny, full of energy, and just a joy to speak with every time we interacted. When it came to the day of the event, she shifted into the next gear and got it done, and was on top of communication and timing. She even helped me figure out some songs to play to get people on the dance floor toward the end of the night! April was a wonderful professional to work with through every step and I can't wait to get our prints!

April Williams Photography's reply:

Jared! This is so nice, thank you so much! After everything, I love where we landed and think things turned out perfectly!

Katrina B.

Married on 11/14/2020

Overall amazing experience!

April went above and beyond! We were looking for a wedding photographer for our small COVID wedding. Our wedding happened to be on a day where the weather was a combination of freezing wind and sideways rain. April was so professional with contagious excitement and energy. Our photos turned out better than I ever could have imagined! We are no doubt going to book her for our larger celebration and would recommend her in a heartbeat.

April Williams Photography's reply:

Katrina, thank you so much! I can't wait for the big party! Fingers crossed for good weather, but either way, we've got this!

Ashley J.

Married on 09/19/2020

Incredible human! Best photographer

April is amazing! She has made such an impact on my family's life, we are so grateful to her and the memories she's captured. We were lucky enough to have met her at a wedding expo and after seeing her portfolio we had to work with her! She's incredibly talented, hilarious, and makes you feel comfortable instantly. She was SO FLEXIBLE AND HELPFUL during our wedding that happened to be towards the beginning of the chaos of covid. I honestly cannot recommend her enough. We've worked with her for our engagement shoot, boudoir shoot, wedding day, and when our baby was born-for newborn pictures! April has been apart of our biggest milestones as a family and the pictures will last a lifetime. Highly recommend!

+ 2

photos

April Williams Photography's reply:

Ashley, seriously, thank you so much! This is so kind of you and I'm really humbled by what you said. Thank you!

Blake M.

Married on 08/01/2020

April's Fantastic - Hire Her!

We cannot say kind enough words about working with April! I met April at a bridal show in Portland and she was so warm, inviting, and accommodating that I immediately felt comfortable. We met with her at her office (incredibly cute space above a restaurant) a few times throughout the process to discuss our expectations, pricing, logistics, etc, and to look through the pictures today. April did our engagement photos and our wedding photos, and travelled out of state for both with us. She was so professional, got us looking fabulous with many different backdrops in a reasonable time, and was always looking out for the fun/candid pictures. For family pictures, she made sure we got all the shots that we needed/wanted and made everyone comfortable with genuine conversation that flowed. We feel that we got some of the most beautiful and unique photos working with April that fit our style to a T. We wouldn't have changed a thing.

April Williams Photography's reply:

Blake, thank you so much! I miss you guys and am sad that you are so far away now. I have such wonderful memories with you and Eli! Thank you for trusting me!

Noemi

Married on 09/08/2019

Absolutely Amazing!

I cannot get over how amazing April is.
She is so passionate about her job and it shows in her beautiful pictures! I love how she can envision a picture in her mind and bring it to life in the click of a snap! She was so professional and so easy to work with.
It rained the day of our wedding and our timeline completely changed and April adapted quickly! We still got all the wonderful photos that we will have to cherish forever. We walked around Laurelhurstclub Park for our pictures and April would take a moment, picture something in her mind and then tell us what to do and were to stand. From climbing inside a branch to lakeside strolls, we cannot get over our beautiful pictures. I have recommended her to everyone I know who needs pictures!! Thank you so much, April!

+ 9

photos

Laura L.

Married on 05/18/2019

Timeless photos and impeccable service

I cannot say enough good things about April. Beautiful photography and listened to what we wanted and delivered so much more than I expected. 🙌🏼 Not only did she capture our day with timeless photos, but her personality and professionalism for the ceremony and problem solving went above and beyond. Besides marrying my husband, hiring April was the best decision I made for my wedding. ❤️

Vanessa

Married on 09/01/2018

We Love Her!!

April is an amazing human being that is incredibly talented!! She was there every step of the way and took phenomenal photos!! She was super helpful, and even helped pin back my hair (I forgot bobby pins, but she didn't) and reminded us how to bustle my dress. I honestly cannot believe the quality we received for the price.

Michele

Married on 08/26/2017

Having been in the events industry previously, I had a short list of photographers I wanted to look at when I got engaged. My fiance looked at websites and picked a couple he liked. April wasn't actually on this list as she was referred to us from John Ross Music. We both loved what we saw on her website and John's recommendation so she made the final short list of 2 that we met. When she pulled my fiance out of his introverted shell and had him laughing and telling stories, I knew we had found our photographer.

From the first meeting, through our engagement photos, to the welcome gathering where we had her shooting and on to our wedding day, April and her assistant Shelly were just great. Everyone was smiling and laughing and we had lots of comments from our family about how fun and easy to work with she was. They even worked with the last minute problem of my fiance being in a wheelchair due to a back issue. What more could you possibly want? Oh, yes, beautiful photos. Well, the engagement photos were and the couple of sneak peaks we've gotten of the wedding weekend photos leaves me in no doubt that we are going to love them.

Thank you April and Shelly for being a part of our wedding weekend and capturing these memories for us.

We could not have asked for a more personable, energetic, and sweet photographer! She is so excited about everything all the time which makes her a joy to be around. We felt as though she had been a long time friend offering to do the photography at our wedding. Her artistic eye lends for beautiful pictures, but she is also capable of snapping the 'pintrest' poses if you want (but I'd go with her natural talents for some original pieces). It was a pleasure having her be part of our special day.

Hannah

Married on 07/09/2016

Hire April. Seriously! Now! We had April do our engagement/wedding/boudoir shoot. She is fantastic! She reminds me of Drew Barrymore, so fun and bubbly. Every experience we had with her was like catching up with an old friend, she is just so easy to work with! For our engagement shoot she had great creative fun ideas and got us SO MANY different shots. For the wedding she did an amazing job keeping everything organized and managed to wrangle in kids and wandering family members for pictures. She even adapted flawlessly to a last minute change due to rain. If you want a photographer to take all cutesy pinterest-y cliche photos of your "posed" "planned" shots she may not be your girl. But if you want someone to really capture the essence and true feeling of your special day, book her. She did an amazing job getting ALL the shots of family and so many wonderful bride and groom shots. I was most impressed with her ability to capture the special moments, the little glances, friends and family unplanned moments. Our wedding book is beautiful and we will cherish it for the rest of our lives! Thank you April!

Ann

Married on 05/14/2016

April was super great to work with from start to finish. She is professional and personable. We were always comfortable and even though we only have our sneak peek photos, we are sure the rest will be great too!

Tess

Married on 04/16/2016

Artistic, Professional. Friendly, High Quality

April is an incredibly talented, professional artist. She will capture your special day or mile stone with beauty and individuality. She creates pieces of art for you to keep for a lifetime. I have used her for great ready for it... mu family's engagement, wedding, maternity, newborn, 6 month, one year, Christmas, and another newborn. Her style is consistent without being redundant. You will not regret working with April. You should consider yourself lucky to have made it onto her schedule. Don't wait! Book with her.

April Williams Photography's reply:

Oh, Tess! You're the best and I love that I've been with your family for all of these! It's been so amazing to watch your family grow!

Jessica

Married on 10/18/2014

Fabulous photography! Captures the emotion flawlessly!

April Was amazing-- made us feel very comfortable and not staged at all for our pictures! She really captured the day perfectly!! :)

April Williams was amazing on our big day!. She was fun, creative and very professional. She seems very experienced with weddings and was really on top of everything! Her time management skills were perfect. My husband and I couldn't have been happier to work with her!

Lindsay

Married on 08/17/2012

April took my engagement pictures as well as my wedding pictures. She is great to work with. I have yet to see my wedding pictures (wedding was 8/17/12), have to wait about a month to view them. April is super laid back person with a bubbly personality (she totally reminds me of Drew Barrymore). It was so nice because her laid backness (is that a word, lol) rubbed off on me which was great. A wedding can be very stressful and April made it light and fun. I loved how when we were taking pictures she would say, "I wouldn't hate it if you kissed" it was so cute. Even though we were running a little behind schedule we managed to get all the pictures we needed (nearly 5,000 I believe). Something I recommend to all brides is to take a little time away from the ceremony and do some more pictures. The lighting is different and a lot more romantic. April also gives you little type business cards with instruction on how to view the wedding pictures once they are posted on her website for guest to see. You can either have them ben displayed at the reception or save them and put them in the thank you cards when you mail them out. This is what I have opted to do. April is super flexible. I asked her a week after the wedding if there anyway she would send me a few of the wedding pictures of just my husband and me so I can order my thank you cards. She told me that she will the follow week, which is today. So I am anxiously awaiting that email. I plan on using April for all my future pictures, from maternity to family, I cannot wait. I recommend that you book her well in advance like I did. She told me that she could have booked my wedding date over and over again because she was so in demand and so was the date. I have already recommended her to some of my friends getting married next summer.

Emily

Married on 06/09/2012

April is a fantastic vendor and great person. She is high energy and full of smiles and great ideas. She was so easy to get a long with and worked with all my bridal whims. We even whisked us away after the ceremony for a couples reprieve of photos of just us while our guests found their way to the reception hall. She jumped in with mingling and getting pictures of all our guests. She took great charge of the family pictures, and followed the directions I'd given to our coordinator. Her service is excellent, her responses are quick and full of information and request for more clarity with options where needed. She's professional, but not stuffy, she's fun! Her value is far more than the money we've paid her for, and she's flexible even with constant changes. GREAT VENDOR!!!!

Stephanie

Married on 07/02/2011

I don't think I think I could have found someone better! My pictures are beautiful and amazing. I still look at them everyday. April made the whole experience easy as can be and does some amazing work!

Kristin

Married on 08/05/2011

I am so happy that April of April Williams Photography was the photographer at my wedding. While I didn't see her much during the ceremony, she was in the right spot to get the right shot according to the photos that turned out. While our photo session was a little long, I love how to photos turned out. I especially like when she told me exactly when my photos would be done and it turned out they were done even earlier! Her style is one that I love but of course liking someone's style is a personal preference. Thank you so much April!
Are you interested?
Send a message