346 Reviews
Recommended by 100% of couples
Quality of service

5 out of 5 rating

Average response time

5 out of 5 rating

Professionalism

5 out of 5 rating

Value

5 out of 5 rating

Flexibility

5 out of 5 rating
251 User photos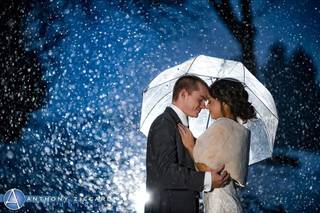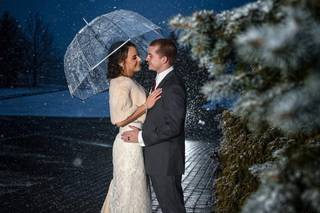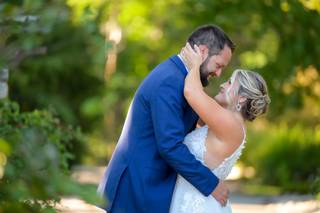 + 247

photos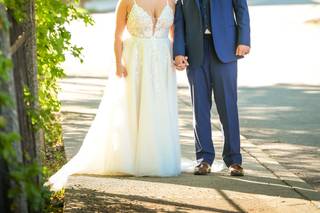 Megan M.

Married on 11/05/2022

Lived up to every expectation!!

The entire "A Team" made this experience one to remember. From office staff to photographers/videographers, every person was so kind, helpful, and thoughtful. The attention to detail that Joe, Lisa & Mike provided us on our wedding day was unmatched. They were an absolute pleasure to work with and worth every penny. We cannot say enough positive things about our experience with AZ. No need to search any further - they are truly the best there is!! Thank you so much for making our day so beautiful and capturing the memories so flawlessly.

Paige M.

Married on 09/24/2022

Absolutely amazing

Words cannot describe how happy my husband and I are that we chose Anthony Ziccardi Studios to do our photography for our wedding day. Everything from the very first meeting to the very last was an amazing experience. They really tailored each photo and detail to everything that we wanted. Dani at the office was absolutely amazing, she responds to emails so quickly, and gives you every bit of information that you would ever need for your special day. We were lucky enough to work with Joe Steel and Matt on our wedding day with Joe as the lead photographer with the girls and Matt as the secondary for the boys. During our meeting before the wedding, Joe gave us the best advice for our special day and they both literally did EVERYTHING and more that we wanted for our day. I really can't say enough good things about everyone. Our photos are UNREAL and absolutely perfect, we haven't stopped looking at them since we got them!

Jillian D.

Married on 09/15/2022

Stunning, Comfortable & Fun

10/10 would absolutely recommend! The entire process was seamless. From booking, to final details meeting, through our entire wedding day. Our son passed away in 2021 and we had a lot of important details to include him in our day. Joe & JT we're SO compassionate and totally understood how we wanted each detail captured. Our sons memory was brought to life through the photographs and we truly cannot thank everyone at AZS enough for the memories from our day that are now preserved forever!

+ 4

photos

Are you interested?

Send a message

Christine Y.

Married on 08/20/2022

Amazing and exceptional experience with AZS!

We had an exceptional experience with AZS! From beginning to end the entire team was transparent and hands on. Our photos were all beautiful and wedding video was lovely. Anthony himself is sweet, funny and so patient! Best decision :)

+ 3

photos

Ronald R.

Married on 08/18/2022

Excellent experience

We had such a great experience with Samantha & Marcus. Haven't even seen all the photos just some of the samples they have put on the website and we can already tell we are in for huge surprise. I'm not a huge picture person however they made it enjoyable. Friendly, professional, attentive we couldn't have asked for more. They worked with all of our requests and worked directly with venue to make sure we could get the photos we wanted. Looking forward to seeing final shots.

Highly recommend!

Danielle L.

Married on 04/29/2022

Incredible experience - worth every penny!

The Anthony Ziccardi team is incredible and provided a superb service for our wedding. You absolutely get what you pay for with this company - they are seasoned professionals and planning experts when it comes to mapping out the day and catching all of the important moments. Our photographers Joe and Lisa were fantastic! Joe was with the girls and Lisa was with the guys. They captured getting ready photos, detail shots, the ceremony, our bridal party/couples shoot, and reception beautifully. We went over all of the must haves and the schedule with Joe prior to the big day and we felt so confident going into it knowing that they would capture everything we wanted. Joe gave us so many great tips and tricks outside of just the photos that just tacks on to how seasoned him and the team are. We weren't sure where to do our bridal party and couples shoot after the ceremony and Joe recommended Natirar Park which was an excellent choice! In my opinion, having two photographers is a must because when we got our photos, it was amazing to see everything from two different angles and perspectives. Also, after the wedding, the A Team reached out right away to let us know there would be a wait on receiving the edited photos because they have had weddings everyday (totally not surprised) and were behind on deliveries. They gave us a $100 coupon on our wedding album as a "thanks for your patience". To our surprise, our photos ended up coming in a week or so after. My husband and I sat down together and went through all of them - we were blown away! Also, they worked really well with our video team who was not from the studio (our video team was a close family friend's company). I cannot say enough good things about Anthony Ziccardi Studios - and Joe! If you are on the fence about booking them, don't be - they are WELL worth every penny.

Natalie L.

Married on 04/01/2022

First-Rate Photographers

There are not enough words to describe how happy we were--from beginning to end-- with our experience with Anthony Ziccardi Studios. At our first meeting, we felt instantly connected to the AZS team and the approach they take to their work. They take time to learn about the couple, their families, and their desires for their 'big day'. Most importantly, they are dedicated to making your wedding day as hassle-free as possible--planning the day's timetable in advance to ensure that all requested photos are taken with as little disruption to the ceremony and reception as possible--all while keeping the couple relaxed and happy. Dayana and Tommy, our photographers, were highly professional, gracious, and lots of fun to work with! They captured each and every special moment of our day and have made it extremely difficulty to choose which photographs are our favorites. And although we got married quite recently on April 1, 2022, our journey with AZS began long before that in 2019. Covid caused some postponements for us, but thankfully, Anthony and his team were available on our eventual wedding date--thank goodness! Our photographer was the most important vendor to us as we knew that THEY would be responsible for creating the images that would last for our lifetime --and we wanted no other vendor than AZS to carry out this responsibility. We cannot thank them enough for all they did, and we highly recommend them. You will NOT be disppointed!

Julie H.

Married on 03/08/2022

10/10 - Captured every magical moment

Everyone at the A-team was absolutely amazing to work with. With needing to switch venues and dates due to COVID, they were so flexible and understanding. Our pre-wedding meeting, we felt so comfortable with Joe and really got to know us and our personalities to let them shine through the photos the day of. Joe, Bobby, & Kurt (video) captured pictures that show so much love and happiness we were feeling that day. I would highly recommend them to anyone looking for a photographer for their wedding. 10/10!!!

Travis A.

Married on 01/15/2022

Truly Amazing

Rave reviews for Anthony Ziccardi Studies are nothing new, but I couldn't let it pass without contributing another to the list. We cannot recommend Anthony Ziccardi Studios enough. They are responsive, caring, and beyond talented. Our first meeting was so informative and welcoming, we signed immediately. Following this we experienced a date change, and the studio worked with us without any problem. Our final meeting allowed for a complete layout of the day; the staff here is so focused on what is important to you as a couple and how you want your day to look. I received some of the best advice and it allowed for all of the photos we were looking for while still experiencing our day to the fullest. We signed for photography and videography and our staff was Joe, Dennis, and Mike. Everyone was on time, organized, and had the best ideas for photography. (I should also note it was one of the coldest days this year) - I cannot do justice enough in my description of this crew and we cannot thank Anthony Ziccardi Studios enough for their amazing work and their flawless planning of our day. We have received continuous compliments of our photographers and videographer since our wedding day... there isn't one statement to us about them that hasn't been a rave. From the bottom of our hearts, thank you. For planning couples looking for photography... this is the jackpot right here.
- Travis and Christine Jiroux

Kerrin R.

Married on 10/22/2021

Run don't walk!

Working with Anthony Ziccardi and his team for our wedding photography and cinematography was nothing sort of amazing. From start to finish their communication has been quick and they always answered any questions we had. We were lucky enough to work with Anthony, Vald, & Kurt. But everyone there has been amazing to work with and you can tell they love what they do. Their professionalism is top notch, and you can tell they truly love what they do. Anthony and his team made our wedding day stress free and most importantly, the captured the most amazing photos. In our details meeting, Anthony demonstrated his superiority in the field with simple recommendations on event timing that correlated with sunset times and locations on the venue property, which produced pictures that blew away our expectations. Anthony and his team worked flawlessly with our venue's event coordinator and all our vendors to capture every desired photograph and then some. Everyone in our wedding party and our family that were involved in the pre-event photography commented on how detail-oriented Anthony and his team were for every photo. This was all done while making us all laugh and having a great time. We were blown away with the sneak peek photos we received the following morning and at all our photos that we received in a timely fission. The editing skills of the staff at Anthony Ziccardi Studios is just as professional as the photographers! I would highly recommend Anthony Ziccardi Studios to all of our family & friends, and we cannot wait to use them in the future to capture other memorable events.

+ 17

photos

Tracey M.

Married on 10/16/2021

Once in a lifetime wedding experience

I have so much that I want to say about Anthony and his amazing Team! My husband and I were married at Perona Farms on October 16, 2021 and were blessed to have Anthony as our wedding photographer along with Dayana, an amazing member of his A-Team. Anthony's vision is nothing short of spectacular and he strives for perfection with each shot that he takes. He is able to see you in ways that you would never see yourself. They not only saved us from a downpour but in a short amount of time were able to capture the happiness and love we felt in our hearts and simply create magic. Each photo is more beautiful than the next and the passion and love they have for what they do is evident. Now my husband and I are struggling after looking through over 1400 of our photos to narrow them down as each one is more beautiful than the next! One of my friends at our wedding asked if Anthony and I were friends before this because she saw him fixing my makeup after I cried during my dance with my father. I said no, but we are now because he was so much more than just our photographer. Through his eyes he created memories that will last us a lifetime and the best part is that both he and Dayana are part of them!

Michelle C.

Married on 10/15/2021

A 10 out of 10!!!!

The AZS team is one of a kind. Dani (who does the consultations) is the kindest person ever! She sat with my parents, my fiancé and I for hours going over every single detail of what we would be getting. We signed that very day! I've been in a wedding and also attended a different wedding that they have worked, they are the most efficient and fun team! The pictures are to die for. The best! Can't wait to work with them more in the future!

Danielle K.

Married on 10/10/2021

BOOK NOW! Worth every penny!

The Anthony Zaccardi studio team was absolutely amazing from start to finish. They made the entire experience of trying to find a photographer easy. Their level of professionalism and true caring about preferences and making our special day 100% perfect put us at ease and made it extremely easy to take photographs, knowing that we had nothing to worry about. Our photographers, Bobby and Corynn, had us and our bridal party laughing the entire time. You will not be disappointed when you book with this amazing vendor. Thank you Anthony Zaccardi Studios for making our special day amazing!

+ 5

photos

Kaci S.

Married on 10/08/2021

Simply the best

Amazing! We used them for our engagement photos, save the dates, and wedding day and once we get our wedding pictures in they also will be helping out with our thank yous! They did my best friends wedding a couple years ago and the moment we decided to get married and picked our venue we wanted Anthony and his team! We had Joe Steel and Marcus as our photographers the day of and they were great, they made everyone feel comfortable and directed us well with all photos! They had a large loud group to handle and they did it with grace and a couple laughs! If you need a team to walk you through everything make your day seamless then Anthony and his team are it! We cannot thank them enough!!!

Jasmine N.

Married on 09/19/2021

Totally WORTH it

From our visit at the crystal springs wedding expo, I knew Anthony Ziccardi studios was the photographer my husband and I needed at our wedding. My husband worked with JT and found JT to be pleasant, personal, and professional. It's as if JT was one of the groomsmen because he blended in so well with the guys. JT was friendly, paid attention to detail, and kept the guys on schedule to arrive to the venue on time. I worked with Dayana and Dayana was PHENOMENAL. She kept me on schedule and reminded me of the pictures that I wanted and asked for. I had a slight wardrobe malfunction and Dayana patiently helped me fix the issue. I was pretty upset my dress button broke but Dayana instantly made me feel better. She basically had a small emergency kit, which shocked and impressed me. Dayana and JT took BEAUTIFUL pictures and even though we have a slight preview of the small moments my husband and I had together, I know for sure our other pictures will be beautiful. I cannot wait to use Anthony Ziccardi again for other life events because I know there is no one else better.

Kristen C.

Married on 09/17/2021

There is no other choice!

AZS is the best choice you can make for your wedding day. The service and quality are top notch and I wouldn't have trusted anyone else to capture the biggest day of our lives. This team is a well oiled machine and they put you at ease from day 1. Everything is laid out for you, so there is never any question. If I had to do it again, I'd pick them 100 times over!

Lori F.

Married on 07/31/2021

AZ Studios

We are so happy with our decision to book Anthony Ziccardi Studios for our wedding day photography and video. We met with several recommended photographers during our search but AZS is the only one that made us feel comfortable that we would have all the photo and video shots we wanted without making us feel like every moment of our wedding day revolved around setting up to take a picture. We originally booked AZS 3 years ago for our wedding that was scheduled in July 2020. This was postponed to July 2021 due to COVID and they handled the transition very well allowing us to transfer our contract to our new date without any headaches. As the day came closer we had a pre event meeting where we talked through every part of our wedding day and gave us all of the info we needed for our selves and for our wedding party so there weren't any surprises on the big day.

When our wedding day finally came Bobby, Lisa and Mike were the perfect team. They had all of our staged shots taken care of quickly which gave us plenty of free time throughout the event to enjoy our friends and family which is what was most important to us. We didn't expect how helpful they would be outside of the photo/video - Bobby fixed the brides veil which prevented a huge crisis and Lisa pinned all of the groomsmen a boutonnieres. When we weren't with the team we saw them in the background taking shots of our guests enjoying the wedding and detail shots of our decorations. We are so confident that we made the right decision and we would pick AZS again in a heartbeat. Our sneak preview pictures were fantastic and we can't wait to see the rest of our photos and video!


Allison K.

Married on 06/24/2021

Best Team Out There

The A-Team is the perfect name for everyone involved with Anthony Ziccardi studios. From our first meeting with Dani to our pre-wedding meeting with Joe, everything was handled professionally and meticulously. My husband and I ended up postponing our wedding twice due to Covid. AZ Studios accommodated us without any issue while they were also juggling moving hundreds of other weddings.

When the time finally came for our last meeting, Joe spent an hour with me and my husband going over day-of details that I never would've thought of. We were able to relay the information to our officiant who really appreciated the guidance.

On the day of the wedding, everything ran like clockwork. The A-Team is so experienced that they have the timing down perfectly. I had a really fun day with Joe, JT, and Kurt who were all the nicest guys and made me and my husband feel very comfortable.

Even though the studio has daily weddings right now, the turn around time for my photos and video was 6 weeks, which is unheard of in this area. The pictures are literally beyond what I could have dreamt up, and the video perfectly captures the essence of our day.

If you're on the fence because of pricing or anything else, I can assure that what you get from AZ studios is worth it. Can't recommend them enough!

+ 8

photos

Andrew S.

Married on 05/30/2021

10/10 - the best!

We highly recommend Anthony Ziccardi Studios for your wedding! JT was an absolute joy to work with - not only were the shots incredible but he put us at ease throughout the day. 10/10 - thank you for everything!

Becky R.

Married on 05/23/2021

Best wedding vendor ever!

AZS was the best decision we made for our wedding! The whole process was seamless and thoroughly enjoyable. Anthony and his team are great! We loved our photos and got so many compliments. I HIGHLY recommend them!!

+ 4

photos

Amanda M.

Married on 05/07/2021

Couldn't ask for better

Anthony and his team went above and beyond all day. I've known for years that I wanted AZS to shoot my wedding, well before I was even engaged and I'm so happy I went with my gut on this one. They were friendly, easy going and amazing to work with. I had 12 kids in my wedding (yes.. I know it's crazy!) and AZS didn't even blink an eye at it. They went above and beyond all day and our pictures came out stunning! Anthony was even the one to put my veil in when the time came! Hands down would recommend them every single time.

+ 3

photos

Kelsey P.

Married on 04/18/2021

Look No Further Than AZS!!

From the second you walk in the door, everyone at Anthony Ziccardi Studios goes above and beyond to make you feel welcomed and important. Their response time and attention to all details make the entire process smooth and seamless. We had Samantha and Tommy as photographers along with Kurt on video for our wedding. The three made an awesome team in capturing the best parts of our wedding day. From there, the film editing team did an amazing job at putting together our Project Cinema video that we love watching over and over, to re-live one of the best days of our lives. The number of compliments we still receive almost 4 months later is overwhelming and puts a huge smile on our faces. Look no further than AZS when choosing a photographer for your wedding; I promise they will not disappoint!!

Ashley C.

Married on 04/18/2021

One word…. Amazing!

Everyone was so incredible, we had to postpone 2x because of covid and these guys were with us all the way. I am very self conscious about how I look in photos and I was absolutely blown away by their work! Best in NJ!

Samantha M.

Married on 04/16/2021

The BEST photo team you could ask for

We were lucky enough to work with Anthony for both our engagement shoot and our wedding along with Dayana and JT. Photography was very important to us and we wanted the best of the best. It really shows in the pictures and I've had numerous people say they are the most beautiful wedding photos they've ever seen. Anthony is really a master of his craft and was great at making us feel comfortable even though we both typically don't like our pictures taken. You can't go wrong choosing AZS!

+ 7

photos

Jillian H.

Married on 10/24/2020

Getting married? Look no further than AZS!

In the early stages of planning our wedding, we came across some of the pictures that AZS had taken of our venue. Upon seeing those pictures, we knew we wanted to hire them for our own pictures!

And from there, it just got better! We met with Dani for our consultation, who not only took the time to explain the packages, but also showed us picture examples, answered all of our questions, and chatted with us like we were old friends. We booked on the spot.

Then we met Joe Steel for our last meeting before our wedding. Joe had a very calming demeanor and even helped us plan our day of schedule, editing a few things, but making sure that we were happy and that the day would run smoothly. We were SO happy with Joe's suggestions, and the suggestions are what made our day absolutely perfect.
Between Joe Steel, JT, and then Kurt on video, we couldn't have asked for a better team! They were all so friendly, had us smiling and laughing all day, and made the day very special for us.

Thank you AZS! We could not be happier with how our pictures and video turned out!
Are you interested?
Send a message