Reviews
5.0 out of 5 rating
Quality of service

5 out of 5 rating

Average response time

5 out of 5 rating

Professionalism

5 out of 5 rating

Value

5 out of 5 rating

Flexibility

5 out of 5 rating
100%
Recommended by couples
65 User photos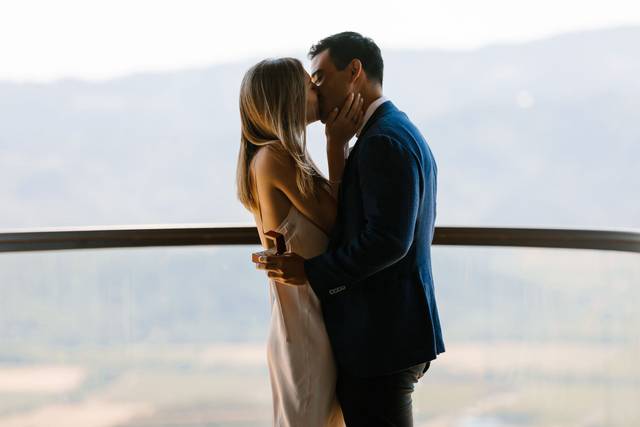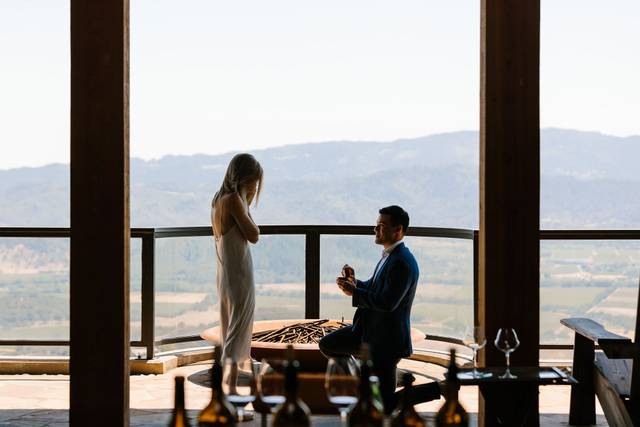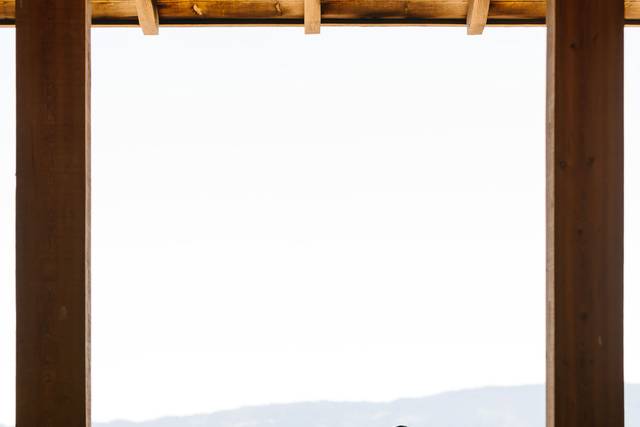 + 61

photos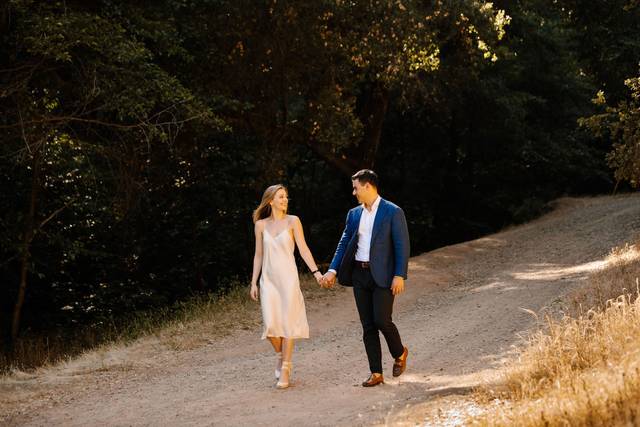 Meredith L.

Married on 06/06/2023

Absolutely amazing experience!

My now fiance hired Amy to take our engagement photos during and after the proposal and she did an amazing job. Amy was extremely friendly and easy to work with - even spending more time and taking us to a second location that she found on her own to ensure we got the perfect shots. All of the photos she took are absolutely stunning and really capture the special moments we had on that day. We were also extremely impressed by Amy's attentiveness after the photo shoot - she turned around initial photos really quickly for us to share with friends & family and then scheduled a full reveal where she walked us through the entire gallery, even offering to edit any photos once we'd digested them all. Could not recommend Amy more!

+ 2

photos

Amy Little Photography's reply:

Thank you, Meredith! It was fun working with Dan while he planned the proposal. He was so nervous and so excited! I'm glad we were able to venture out into nature and give you a relaxed private setting for more portraits. I had a great time and wish you both all the best in your future together!!!

Adam B.

Married on 11/06/2021

Great Photos! Very Professional! Highly Recommended!

Amy was great to work with! She captured some great moments and made the experience truly unforgettable.

I had planned the engagement as a surprise, but needed to reschedule last minute as the Kincade Fire prevented us from doing the shoot at our originally planned winery. Amy was very flexible about changing locations and arrived promptly to capture the special moment. Highly recommended!

Amy Little Photography's reply:

Thank you, Adam! I'm so glad you found an alternative location to propose. It turned out to be just as beautiful and perfect! I'm so glad I got to be there!

Jill M.

Married on 10/10/2021

Experienced, profesional, flexible, attentive

Amy captured our engagement. She was incredibly flexible with our ever changing schedule. Surprise engagements plans can change at the drop of a hat, and with the unfortunate fires in Napa valley our engagement location changed several times. Once we finally found our location Amy was welcoming, creative, professional and enthusiastic. We felt at ease with her guidance throughout the entire photo shoot. She sent us a "sneak speak" a couple hours after the shoot. Which we were incredibly excited about. The sneak speak gave us the opportunity to announce to our immediate family our engagement. The finalized photos came earlier than promised and simply "wowed" us! We would definitely recommend Amy to anyone.

Amy Little Photography's reply:

Thank you Jill! Dan really wanted his proposal to you to be magical and despite the sky falling on us over that crazy week, it was beautiful and magical! Congratulations on your engagement!!

Are you interested?

Send a message

Rachel

Married on 05/23/2021

Amy is the ultimate dream-creator! We were very picky when it came to our photos. Our area has many amateur photographers who try to pass off as professionals with their expensive cameras... Amy was not one of them. She is everything and more when it comes to your special experience! We couldn't have imagined anything more for our pictures. She created memories for us that we are ecstatic to have for the rest of our lives! LOOK NO FURTHER THAN AMY LITTLE PHOTOGRAPHY!

Amy Little Photography's reply:

Thank you Rachel! You and Brandon were dream clients to work with and I am so honored I got to document your story!

Yurico G.

Married on 05/01/2021

Captured our Engagement in Napa Beautifully!!

My fiance hired Amy to capture his proposal at Castello di Amorosa Winery in Napa. Not only was Amy able to accommodate his request last minute (2 days before) but she helped my fiance plan the proposal and perfect pictures. I now have so many photos to relive that moment. Aside from her amazing photography skills, she is professional, friendly, and overall a pleasure to work with.

Amy Little Photography's reply:

Thank you Yurico! It was fun helping Luis plan his proposal. He was so excited and wanted it to be perfect for you!!!

Lauren B.

Married on 10/26/2020

Don't think twice, book Amy!!


This is an embarrassingly long overdue review from our October 2021 wedding at the Berkeley City Club. Where to even begin with how amazing Amy was and how much we loved working with her and our final photos….

A bit of backstory… like so many, we were supposed to get married on 10/10/2020, but Covid forced us to postpone an entire year, which made things a bit complicated for our vendors and us. Our original photographer ended up pregnant shortly after we postponed with a due date roughly a month before the new wedding date, so we were in a bit of a scramble to find someone to take her place. Miraculously, the stars aligned, and Amy was actually free on our date! She immediately got to work getting to know us and familiarizing herself with our vibe and our vision. To be frank, I was dealing with some mental health issues (who wasn't at that time!), and she very gently and kindly dealt with my decision fatigue and untimely emails. Leading up to the event, she was professional, on top of everything, and answered my rambling frazzled emails with no snark and all kindness.

On the big day, she was on time, brought an excellent second shooter, and captured every single thing I had wanted (and honestly, it's more impressive when you realize that she basically read my mind because I was not a good communicator.) She dealt with my bonkers family and friends and showed no signs of annoyance when she was trying to herd my family for portraits. I do not fancy myself as very photogenic, but I was beyond happy with all of my bridal pics, and our bride and groom photos looked totally natural and not forced or staged (and we are not folks that take fall photos yearly in almond blossoms, so we had no idea what we were doing!) The candids were fantastic, fun, and captured the mood of the whole event, and we love them.
We had been really clear with her that since we had eloped and because we had waited so long for the event, we really did not want to have to "disappear" from cocktail hour for photos and wanted to spend as much time with our guests as possible. She made it happen! All portraits were done before the ceremony (our request) and we only had a couple quick snaps in between the ceremony and cocktail hour but spent almost the entire time with our party.

The bottom line is that we found Amy to be worth every penny. I'd be surprised to hear that there was someone in the bay area to be as "totally worth it" as she was in terms of wedding vendors. I would highly recommend her and we are so happy that we went with Amy because we will treasure these photos forever.


Amy Little Photography's reply:

Well, that just made my day! And I hate to break it to you, but your bonkers family isn't nearly as nutty as mine although yours have much better dance skills ;) It was a joy to work with you and Collin! You both made every moment of the day a delight. I am SO GLAD we got to work together!!!

Michael

Married on 10/26/2020

Great Experience

Amy was great. She helped me with ideas for the proposal and was a true professional about it all. The photos she took were amazing, capturing one of the most important days of my life. Amy made it a very fun process for my fiancé Katherine and myself. I would recommend Amy to anyone, she's great to work with.

Amy Little Photography's reply:

Thank you, Michael and congratulations to you both!!! I'm glad you had a fun experience. You certainly picked one of the most beautiful locations in all of Napa Valley!

Casey K.

Married on 09/09/2020

Amy is the friend you never knew you needed at your wedding!

We first met Amy when she photographed my sister's wedding in April 2018. She is a blast to be around and helps make the entire wedding day more enjoyable. Not only is she a pleasure to hang out with, her photos are amazing! I could not have asked for a better photographer. Amy's photos are the perfect blend of perfectly staged moments and hilarious "bloopers". My entire family is trying to think of another event we can have just to invite Amy back! Hire Amy. You will not be sorry!

Amy Little Photography's reply:

Thank you, Casey and Derek! I loved the second Zimmerman wedding as much as the first! Y'all are the best. So don't be surprised if I sneak into the next family reunion ;)

Amy H.

Married on 08/03/2020

Wedding Photographer of Our Dreams

Amy captured the beauty of our special day and exactly how it felt to be there. We are still in awe of how beautiful our photos are! Not only are the pictures absolutely gorgeous, but Amy has the warmest, kindest, personality. We had an intimate elopement with some family members in our presence, and for a bunch of people not used to taking pictures, Amy made us feel super comfortable... like she was an old family friend. She took time to truly get to know my (now) husband and I before the event, which meant the world to us. The whole process with Amy has been an absolute pleasure.

Amy Little Photography's reply:

Thank you Amy & Moe! Photographing your elopement was a joy - thank you for letting me be a part of it! And I loved your family - they made it 100 times more special!

Preston P.

Married on 12/01/2019

We picked the right photographer

We clearly picked the right photographer when we picked Amy Little. Look through her photos, and you'll find life, energy, vibrance. After looking at other photographers' photos, it was very clear who we liked the most.

Her website has a ton of info, galleries of past shoots, upfront pricing information, etc. Throughout the whole process it was very clear she was an experienced professional, knew exactly what she was doing, and could handle it all so easily she never added any stress to anything.

She was very willing to work with us on our particular plans. We started with a several-hour family hike in the rain and 20+mpph winds, and she was right at home in all of it. She scrambled up a steep and wet rocky slope at one point to get the right angle for a shot, and got everyone arranged in photogenic locales with good lighting. Our event was much more focused on movement and doing things, and her photos worked really well with that. We looked through her other photos though, and she seemed equally talented wtih still lifes, black and whites, and whatever else suited the different occasions. What really stood out though is how genuine all the photos felt- if you're looking for a bunch of photos where everyone lines up and says cheese and looks the exact same they do in thousands of other photos, she's probably as good at that as anyone. But, if you want photos where each persons' personality comes through, where there's laughter and joy and tears, that's where Amy really shines, in capturing the genuine interactions between people.

I can't rave about her enough. She never once added stress to the event day, did a lot of things big and small to make everything go smoothly (from finding a new shoot location when the weather ruined our first choice, to setting up chairs when we had to move from one room to another, to adding some combinations to the portrait list that we'd overlooked, to being at ease in conversation with family members across all ages and cultures and political groups and everything else). The photos turned out really well, with fast turnaround well-within what the contract said. She even gave us a few early ones we could use for a family Christmas card.

Check out her website; it has all kinds of photo samples, upfront pricing and availability information, and nearly anything else you could ask for. Her photos speak for themselves. We're very happy clients.

Amy Little Photography's reply:

Clearly, I found the right couple! Preston, from our very first interaction, you and Sophia have been such a joy to work with. I absolutely love that you both embraced the freedom of designing an entire weekend to truly exploring how best to celebrate your relationship. It was incredibly refreshing to be part of a wedding that was tailor-made. It was one of my all-time favorites :)


Angela G.

Married on 10/27/2019

Perfect Pictures - Way Beyond Our Expectations!

Amy is the best photographer we have ever worked with. She is seriously amazing and her photos were perfect. Her shots far exceeded our expectations and she was a joy to work with.

Amy Little Photography's reply:

Gah!!! Thank you Angie and Tyler! Your elopement was absolutely magical. I'm honored to have documented it and thrilled to have met y'all!

Shannon J.

Married on 10/19/2019

The best wedding photographer out there

Amy exceeded all our expectations. She captured the personality of our families within creative playful emotive images. We will always treasure the photographs Amy took as family heirlooms hopefully to last for generations. One top of all the great photographs, Amy added to the good vibes and fun with her humor grace and awesome presence. The woman got down on her belly on a ranch to get the shots for heaven sake. Highly recommended and adored.

Amy Little Photography's reply:

Thank you, Shannon and Tony! Your wedding was so incredible and unique - and your hilarious families were a joy to be around! I'm thrilled to have been a part of it!

David D.

Married on 10/19/2019

Engagement Photos

Hired Amy to take photos of proposing to my fiancé and she was amazing to work with. She was very flexible on helping with the surprise and the photos turned out amazing. Would definitely recommend!

Amy Little Photography's reply:

Thank you, David! That was such a fun afternoon - I loved being able to document such a beautiful surprise!

Monica C.

Married on 08/24/2019

Little Photography Big Pictures

TLDR: Amy was the first photographer we talked to and instantly fell in love. We felt confident to the point that we never shopped around and hired her immediately. She's #1 funny, caring, trustworthy, and to top it off THE BEST PHOTOGRAPHER in terms of quality of work. Her abilities as a photographer can withstand any last minute changes in weather or unexpected circumstances. She'll deliver even more than expected and capture moments as if you were there. You'll be able to relive every moment through her pictures.

We wanted a photographer who had shot at our venue before, and after looking at all the other photographers, her photos were far superior. We went into our initial conversation not knowing what to expect and ended up with a friend after 2-3 hours of casually chatting. We honestly hired Amy based off of our gut feeling and ended up on top. I know a lot of brides rave about their photographers and say their photographer is the best, but I can confidently say that Amy's photos has something special. She makes you feel as if you're there and can almost feel the action.

I like to think in categories, so here are a couple of distinguishing points.

Detail Oriented: Amy is extremely attentive and lived up to my perfectionist personality. She'll position you so that you're always centered. She always took pictures of my good side and knew how to position everyone to align with the part in my hair. She always knew how to balance the different heights amongst our wedding party. Also, my dress had a long train and she knew how to position it so that my dress always looked great.

Friendship: We invited her to our rehearsal + rehearsal dinner, and she instantly fit right in. A groomsman later came up to me and said, "I'm going to remember this experience for my future wedding, cause I definitely want a photographer who I would want to invite to the rehearsal dinner."

Amazing Quality: We had a wedding party of 12 high energy friends. She knew exactly how to get all the photographs we asked for and more! Also, I have been a bridesmaid at a few weddings and have seen a couple of my friends' wedding photos. Every photographer posts their best photos on Instagram, which can skew your perception of their work. But once I received my album, I didn't feel like I only liked a select few photos. I loved every one of my photos and can attest that her quality of work is top notch throughout the entire wedding day. I have no idea how she made both my husband and I look so good! (We are not photogenic at all). AMY is FIRE!

Is she worth it? Heck yea! I'd say she's priceless and would book her again in a heartbeat!

Amy Little Photography's reply:

OH MY GAWD - I wanna get this tattooed on my body! Can't believe how lucky I am you found me - and picked me for your wedding! It was an unforgettable weekend! Thank you Monica & Ethan! I look forward to celebrating with you again the next time I'm in NY!


Jarah M.

Married on 06/29/2019

Amy is amazing!

Amy is an absolutely incredible photographer and person. I cannot begin to express how grateful we are that we chose her for our wedding. Amy is funny, caring, detail oriented and extremely talented. She was able to capture every beautiful moment of our two day wedding (three days if you include the rehearsal dinner!) and at the same time, she got to know our families and made them feel so comfortable in front of the camera. I really cannot recommend Amy enough. If you want your wedding to be photographed impeccably, with love and thought, hire Amy. Seriously, look no further, you have found your photographer.

Amy Little Photography's reply:

Thank you Jarah and Abhinav!!! I am so happy you chose me! I adore you and your families. I'm so honored to have witnessed such an incredible weekend!


Greg S.

Married on 05/11/2019

Perfectly captured the energy of our wedding

We chose Amy because we absolutely loved her photos. She is able to capture the energy of a moment in photos that are natural, authentic, and tell a story. She told us that one of her goals is to make the person looking at the photo feel like another guest at the wedding, and that's a perfect description of her style.

Amy achieves this in part by being a genuine, outgoing, and hilarious person to be around, whether she's taking photos or not. Leading up to the wedding, she took the time to meet with us to really get to know us as people. By the time the wedding arrived, we weren't posing for a stranger - we were spending time with a friend.

She beautifully captured the elegance of our outdoor ceremony, navigating the difficulties of very strong sun, wind, and an especially tricky shot involving temperamental smoke bombs.

We especially love the photos Amy took of the dancing during the reception. Despite the dark lighting and chaos of the dancefloor, she and her assistant captured unforgettable shots of our guests in action. Many of her shots capture our friends and family at just the right moment of joy, emotion, or attitude while dancing.

Amy's photos are precious keepsakes to us now - she comes highly recommended.

Amy Little Photography's reply:

Greg and Steve, thank you both so much for trusting me, and my weirdness! Working with you and getting to know y'all has been a great experience for me, too! Your wedding was amazing, and when it's time for the wedding reunion, I'll bring the ribbon sticks!!!

Tina S.

Married on 10/21/2018

Ridiculously Amazing

Amy is amazing! My wedding venue changed from Apalachicola, FL to Nashville one week prior to our date because of a hurricane. Amy drove all the way to Nashville (no questions asked) to be with us and photograph our event. Also to mention that her family was effected by the hurricane. She is so compassionate and truly cares about the people she photographs which is captured in her beautiful pictures. Hands down the best photographer out there!

Amy Little Photography's reply:

You're ridiculously amazing! Seriously, you and Chris are the best and I wouldn't have missed it for the world. Thank you both for choosing me!

Lauren

Married on 10/07/2018

Family pictures

Amy was so wonderful with the chaos of the weekend, I forgot the original date and when she came back there was a hurricane lol. The pictures we did get were absolutely beautiful tho! Love her!

Amy Little Photography's reply:

Thank you, Lauren - I enjoyed meeting your family! I wish your beach vacation was hurricane free but that was a crazy day we'll never forget!!!

Danielle P.

Married on 08/21/2018

Amy Little

Amy is the best! Not only were our photos amazing, she was a blast to be around. My mom actually found her on a whim looking for someone to photograph our engagement in Sonoma & I'm so glad she did!!

Amy Little Photography's reply:

Thank you, Danielle! I'm so glad I was available because meeting your families and documenting your proposal was such a treat!

Megan W.

Married on 05/26/2018

Truly the most talented photographer and the most amazing experience!

Amy Little is quite possibly the most wonderful, personable, professional, and engaging photographer that has ever walked this earth! Not to mention a seriously cool person as well. I can't begin to express how thankful my husband and I are for her. We first met her down in Florida for engagement pictures. We had so much fun talking and laughing with Amy that I hardly noticed that she was taking pictures. We received the photos exactly when she said we would and they were AMAZING. She kept contact with us throughout our engagement, face-timed with my husband and me multiple times to get a feel of our style and interests and asked us to fill out a survey (separately from each other) that focused on helping Amy get to know and understand our relationship, particular photos we want at the wedding, and any surprises/gifts that she should know about ahead of time to photograph. Amy met us up in North Carolina for the wedding. She arrived early, captured guests, details, special moments, and even came to the "after party" at a bar well past midnight to take more pictures. She is THAT dedicated. Every single picture she took captured our special day perfectly. If that wasn't enough, Amy sent us "sneak peek" photos quickly after our wedding and even face-timed us before sending over all of the pictures to make sure my husband and I had a night off to dedicate to sitting on the couch, drinking a glass of wine, and enjoying the photos together. She truly understands what it's all about. I highly recommend Amy Little to do your wedding photography. She exceeded our expectations in every possible way.

+ 5

photos

Amy Little Photography's reply:

Well now, I'm blushing! Seriously, Megan - you and Turner are two of the most wonderful people I've ever had the pleasure of photographing! Your wedding is in my top five of the most amazing weddings ever. I'm so lucky to have met you both! Thank you!!!

Amanda Z.

Married on 04/07/2018

Best wedding photographer!

Amy was amazing to work with! She worked closely with my husband and me to capture moments from the wedding of our dreams. I would highly recommend Amy! She will be the photographer at my sisters wedding next fall.

Joleen

Married on 12/31/2017

Amy was worth every dime spent. She made all of us feel at ease. Her pictures of us will be something we treasure for a lifetime! I cannot put into good enough words to describe how happy we were with the experience

+ 5

photos

Amy Little Photography's reply:

Thank you Joleen and Corey! Spending New Years with y'all was the best way to wrap up 2017!!!

Samantha

Married on 08/06/2017

Wow. We never dreamed we could have such a magnificent experience with a wedding photographer. Amy exceeded all of our expectations with her commitment, passion, love for weddings, organization, responsiveness and expertise in capturing EVERY SINGLE MOMENT. Seriously, she's a photography ninja and her style captured not only the beauty of the day but the love we felt for each other and the amazing energy throughout our wedding experience. And, most of all, she became an integral part of our wedding weekend, connecting with our family/friends and really getting to know everyone (including us!). Her attention to detail and streamlined process, in addition to our timely access to all of our photos, was outstanding. We continue to receive feedback from our guests at how amazing she was both during the weekend and how much they treasure the photos she took of them throughout the weekend. We seriously wish everyone is so lucky to have the opportunity to know, work with and appreciate Amy. We cannot strongly recommend her enough!

Amy Little Photography's reply:

Thank you Samantha and Avi! Y'all are dream clients to work with! It's been an absolutely wonderful experience for me as well! Your families, your friends - everything made it the highlight of my year!!!

Mary

Married on 08/06/2017

We thought our kids were nuts when they told us they'd found a photographer from Florida to take their wedding pictures in California. But they were right on! Amy was an amazing addition to a wonderfully joyous weekend of celebration. She felt like an instant friend to our family and friends. Her photos are absolutely gorgeous and she truly captured the spirit of the whole wonderful weekend. Thank you Amy Little!!
The bride and groom wanted to be in full charge of photography so I can't comment on cost/value etc, but I suspect that she was worth every penny spent so that's why I gave her a high score.


Amy Little Photography's reply:

Thank you Mary and Hershel! Avi and Samantha are an incredible couple and they obviously got that from their parents. I knew from their first email that it was going to be a special wedding. But because you, and the rest of their family and friends welcomed me in so openly, it turned out far greater than I imagined. That weekend was the highlight of my year!

Tamar

Married on 07/07/2017

Amy was so awesome to work with! She photographed our wedding at Mamaroneck Beach and Yacht Club on 7.29.17 but her awesomeness started way before that! I discovered Amy at a friends wedding a few years back. My now husband and I were blown away by the photos she took and knew we wanted her to be our wedding photographer. From the moment we booked Amy, she became part of the wedding planning process. She always checked in. She was always readily available to chat about any concerns or questions we had. Our wedding was in NY and she lived in Florida but she made us feel like she was always with us. Our wedding weekend was a dream and a big part of it was thanks to Amy. She was there to capture our rehearsal dinner and entire wedding day from start to finish. By the end of the weekend she truly felt like family - my mom had pretty much adopted her! There are no words to describe how happy we felt when Amy delivered all of our (thousands) of wedding weekend photos. She truly captured every moment beautifully. With family traveling from overseas, she made sure to take photos of everyone. Amy even was up on th roof at one point just to get the perfect shot!! That's the kind of photographer she is. We are still picking photos for our album which Amy will put together for us. The process is taking us a very long time because there are soooo many breathtaking photos!!! We are sure once we finally pick them- the album will be as beautiful as all of the photos. We trust Amy completely as she is a very special person with a true passion and talent for photography. We love you Amy! If you're looking for a wedding photographer- she's your girl❤️

+ 5

photos

Amy Little Photography's reply:

Thank you Tamar and Jay! I adore you both and your families - getting to know everyone was icing on the cake ;) Your wedding was complete perfection and I'm honored to have been a part of it!
Are you interested?
Send a message