57 Reviews
Recommended by 100% of couples
Quality of service

5 out of 5 rating

Average response time

5 out of 5 rating

Professionalism

5 out of 5 rating

Value

5 out of 5 rating

Flexibility

5 out of 5 rating
35 User photos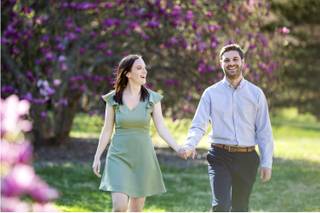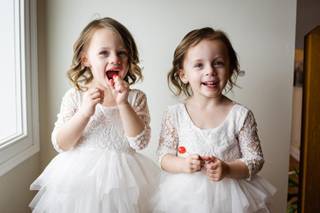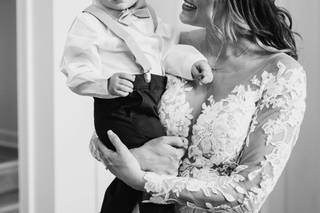 + 31

photos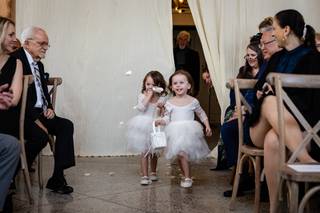 Debra F.

Married on 09/04/2022

Best photographer!

We were recommended to use Amanda through a friend and we are so glad we did! Amanda has such a calm, sweet and sincere demeanor. We first met her at our engagement picture shoot and we planned to only do an hour, but Amanda wanted to make sure we had the best possible photos and we ended up staying 2 hours! On our Wedding Day-Amanda was the true MVP. She helped keep me calm and made sure we stuck to the schedule. Her and her second photographer worked so seamlessly together and we know they got the coolest shots. Amanda is beyond a wedding photographer. She offers advice, insight, and even bustled my dress for me! We are so excited to see our wedding photos! We will definitely use Amanda again in the future!

Stephanie E.

Married on 03/12/2022

The BEST & Sweetest!!

Amanda truly committed to capturing DREAM photos of my snowy BLIZZARD March wedding. She is calm cool & collected through and through. Just what a bride needs to be around on her big day. I couldn't recommend her more. 10/10 WOULD RECOMMEND TO ANYONE

+ 6

photos

Amy B.

Married on 11/01/2021

Gorgeous Photos

We are so happy that Amanda was our photographer for both our engagement and wedding photos. We were blown away with how incredible our engagement photos came out and knew our wedding photos were going to be amazing. Amanda has a very calming presence and a very high attention to detail. Even many of our guests commented that our pictures are going to look amazing because of her attention to the tiniest things when taking our photos. You will not regret booking Amanda as your photographer.

Are you interested?

Send a message

Kayla B.

Married on 07/08/2021

Amanda is the best

Not only is Amanda such an amazing wedding photographer. She is SO sweet, calm, and sincere. If you are feeling stressed on your big day she makes you feel calm. She thinks of all the possible options for photos so you don't have to do the thinking. If you are running late, don't worry she has a backup plan. She gets right in with the party yet you don't even realize she's there. It was SO hard to narrow down our pictures to use in our wedding album because her photos are just THAT good.

Lindsay S.

Married on 07/11/2020

Outstanding!

Amanda was absolutely outstanding! Not only did she do An amazing job with our engagement and wedding photos, but helped with my large wedding dress during the big day. She posed me and my husband and our entire wedding party with ease and was so easy to work with. Thank you!!

Rita

Married on 10/12/2019

10/10 we will use her over and over again!

Amanda is not just a photographer we hired, we feel we made a friend. My wedding was the third photography event we used Amanda for and I have already told all of my family and friends not to worry about hunting for a photographer. When planning a wedding, you are meeting with a lot of vendors, some for the same thing to get the best one, and some for other things. Some will be great and some will drive you up a wall. Not only did we not have to beg for a response, complain about a shoot or have any reservations, but Amanda went out of her way to coordinate with the other pieces of this big day to make sure we had nothing to worry about.

We met with Amanda before the wedding at a Panera and she talked us through her packages and showed us these beautiful photo albums. The first event was our "Save the Date" Shoot. We met at National Harbor and she was taking us around to all these phenomenal locations. Next, on to Brooklyn, NY for the engagement shoot. That's right, we took her to Brooklyn where we got engaged and even then, it was as if she'd been there for years taking pictures. I was born in NY and she was taking me to spots I'd never been to capture spectacular photos of the New York City sunrise (and us).

Last but not least, the wedding. Naturally she stayed with the Bride but I had the pleasure of working with her assistant who was also very talented. At the reception there were a lot of intricate moving parts as it was a cultural wedding. During some of these moments, I looked to make sure that everything was captured. After looking around frantically to make sure these moments weren't missed, there's Amanda, on a chair, in the center of the dance floor snapping picture after picture.

There is a difference between successfully fulfilling a contract and being happy with photos and what Amanda offers. We have made a friend and will be using her over and over again. Even if we have to just throw parties for her to shoot. My wife and I would recommend Amanda to anyone not only looking for amazing photos that are meant to last a lifetime, but also looking for someone who cares about their work and making sure you're genuinely happy.

Lucia

Married on 09/01/2019

Amanda is the best!

We worked with Amanda for our wedding. She is so nice and chill, the exact vibe we were hoping for. Everyone felt comfortable throughout our wedding and nothing felt awkward or forced. Amanda was able to accommodate our budget and was super flexible about everything throughout the process. Our coordinator highlighted how amazing Amanda was to work with. She is the best!

Andrea

Married on 06/08/2019

In love with our photos

We absolutely loved working with Amanda!! We booked her two years before our wedding and she was incredibly responsive and helpful with everything leading up to the big day. My husband hates getting his picture taken and he instantly felt more comfortably when we took our engagement photos with Amanda. On the wedding day itself, Amanda showed up exactly when she said she would and made the picture process so easy and fun! She was a huge part of our day! She is so sweet and an incredibly talented photographer. I would without a doubt recommend her service!

Mandy

Married on 03/23/2019

Amazing and SOOO talented!!!!

My Fiance and I hired Amanda as our engagement and wedding photographer and we could not have been happier!!!! She is extremely, extremely talented, kind, and overall wonderful to work with and be around. I HIGHLY recommend her to everyone!!!!!!!!!!!!!!!!!!!!

John Y.

Married on 03/02/2019

Best Photographer Hands down!!!

Where do I even start? Amanda was by far the best vendor we hired and our favorite person to work with overall. The package we purchased from her included an engagement photo shoot, wedding day coverage, and a few printed albums in addition to all the edited photos. From the first time we met her we hit it off. We told her the kind of place we wanted to shoot our engagement pictures at, and she found the place, met us there, and took care of everything. Most of the time we didn't even feel like we there to take pictures because we were having such a good time together. A month later she sent us the edited pictures, and we instantly knew we had made the right choice for a photographer. The pictures were gorgeous, and everyone we showed wanted to know who our photographer was. On the day of the wedding, Amanda and her second photographer (John) didn't even feel like they were there to work, but rather part of the bridal party. They truly went above and beyond what we could ask for, and we all had a blast the entire day of the wedding. The wedding photos can only be described in one word, perfection. You will not be disappointed if you hire her, she is truly an exquisite artist, and one of the most pleasant and enjoyable people I've ever had the pleasure of meeting. Thank you Amanda!!!

Caitlin

Married on 10/13/2018

We loved having Amanda as part of our wedding day

We're so happy that Amanda was our photographer for our wedding day. In discussing my plan for the day, Amanda immediately understood my ideas. She is such a calming presence that we both felt very comfortable with her in the nervous moments leading up to the first look. My guests were also impressed with how Amanda moved around the reception, it felt like she was in 10 places at once. But, most importantly, we're so happy with the photos!

+ 3

photos

Marisa

Married on 07/14/2018

I don't even know where to begin with my review for Amanda. I just cannot say enough good things about her. She is such a gem. The original photographer we hired was a disaster but it led me to Amanda which was the best thing that ever could have happened. She is so sweet, kind, calm and easy to work with and has gone above and beyond for us. I'm just so happy with her and consider her a friend. We had a mini engagement shoot with her two weeks before our wedding which she graciously worked into her schedule and turned around the photos in just a few days so we could have prints hung in our house for our wedding festivities. I received several photo sneak peeks literally the morning after the wedding. She brought along a fellow photographer, Michael who was just as lovely as she was. I felt so comfortable with them at my wedding and they were just a delight to be around. Amanda went around and captured all the little details I wanted as well. She has a lot of experience, and knows her stuff. Everything I have received from her so far is even better than I could have ever imagined I can't wait to see the rest. Finding the right photographer can be tough because it is so important. You will have no regrets with her, she's perfect. End your search for the perfect photographer here, you've found her.

+ 6

photos

Lindsey

Married on 06/30/2018

Amanda was truly AMAZING to work with. We had "warned" her that our wedding would be very high energy and she did not disappoint. She really went above and beyond what she had to do and made the day extra special. Amanda took charge and her calm demeanor and assertiveness was absolutely perfect. During the reception she was always right in the mix right until the end of the night. I cannot wait to see all the pictures- but if our engagement pictures are any indication, then they will be beautiful!

Keara

Married on 06/09/2018

Amanda was amazing for both our engagement photos and wedding day, I can't express enough how much we loved having her as part of our day. She has such a great demeanor and relaxed, friendly vibe that it made us feel super comfortable for all our photos. She was also able to give great direction and keep everyone organized for the photos that we wanted before and after our ceremony. We actually had multiple guests ask us if she was a personal friend of ours because they said it looked like she was so happy to be at the wedding and taking photos! Would definitely recommend, we are thrilled with how our photos turned out.

Colleen

Married on 10/29/2016

Can I write an entire book about how wonderful Amanda is? She is one of the most genuine, thoughtful, and all the while witty and hilarious. Amanda was instrumental throughout my wedding not only in her talent for photography, but how she helped keep everything light hearted and fun. I can't count the amount of guests that had some interaction with her who came up and complimented afterwards "I love your photographer!!" She was an instant hit. I can't imagine my wedding without Amanda Gilley Photography apart of it. She was spectacular!

Kimberly

Married on 09/17/2016

I originally was drawn to Amanda because one of my friends had her engagement pictures done with her. I saw that specific friend every day around that time and so therefore knew what she looked like very well haha. Amanda's pictures showed the best version of her ever. I also was impressed by how they were able to capture their love so well. I couldn't stop looking at the pictures.. and they weren't even of me! I basically picked Amanda for our engagement pictures before I was even engaged! When I became engaged I immediately contacted her. i was surprised to find that she would not only be able to do my local DC engagement pictures, but she would also travel 3 hours away for my actual wedding in PA without travel fees!! I set up a time to meet with her and fell in LOVE. She is the sweetest, kindest person ever (I mean she was in the Peace Corps). We immediately hit it off and she threw in deals without me even asking. Amanda killed it on our engagement photos (even the ones that she had to edit out tons of halloween decorations from). She traveled 3 hours away to see my venue and find spots for great photos months before the wedding. I was planning a very big wedding with many variables and I can say that she was the one constant that I knew (especially after seeing her amazing engagement pictures) would show up and do an amazing job. Hearing from her the night before my wedding completely put my stressed out self to ease knowing she would be there and would be so great. The day of...there was no stronger asset than Amanda. She is a tiny person with a soft voice but she commanded my group of 20 in the bridal party better than anyone. She rolled with my late schedule and was absolutely so much fun to be with. She went so far above and beyond its almost impossible to describe. I mean she even helped blow up ridiculous balloons that I wanted and helped bustle my dress when my bridesmaids forgot how to. This doesn't let me write enough to describe how amazing she is!!!

Tyler

Married on 09/02/2016

I loved, loved, loved working with Amanda Gilley. I didn't think about it before the big day but you really do spend so much time with your photographer so, you better like 'em. Amanda was perfect - unobtrusive and not awkward when she needed to take command. Every guest I've spoken to either didn't notice her or thought she was super nice. I haven't received my photos yet but when I do, I'll be sure to update her review!

Quinn

Married on 05/21/2016

As my husband and I began planning our wedding we came up with a rough budget - based on this AG Photography was at the top of the price range. When we started researching photographers that fit better into our price range we realized that there was a big difference in quality and that AG Photography was going to be well worth the higher price. AG Photography worked with us to keep the cost within our price range and still provided excellent photo coverage. Amanda Gilley herself is a pleasure to work with - she is truly interested in learning about each couple she does a wedding for which makes her photojournalistic coverage very genuine. Her photos really capture the feeling of the wedding atmosphere and don't look staged (a huge thing for me as we were considering photographers). I would highly recommend AG Photography!

Amanda was a joy to work with from beginning to end! She was so professional throughout the entire process, yet so warm and friendly. Her photos are absolutely beautiful and I couldn't be happier with our choice of photographer! She made my husband and I so comfortable during our engagement and wedding photos and on our wedding day, all of our guests were raving about how wonderful she was. I can't recommend Amanda enough!

Roma

Married on 08/29/2015

There are not enough great things to say about Amanda! She is simply wonderful and so easy to work with! She is responsive, kind, caring, sweet, professional creative, and very talented. We were referred to her through my sister and brother in law who used her for their wedding. We could not have been happier we got that referral! We loved working with her at their wedding and knew the process would be just as great for ours. She went out of her way our wedding weekend shooting for longer hours than planned and doing it with a smile the entire time. From our engagement session up to our wedding day, we could not have asked for a better experience. What is even better is how well she got along with all of our family and guests; they felt she was a friend more than a photographer. Lastly, she was excellent in keeping to a timely schedule, while still getting all the photographs we wanted. We have already recommended her to three other couples getting married next year and look forward to using her again for our future events!

Bianca

Married on 08/22/2015

I absolutely love Amanda - she was by far one of our best vendors! We met with a couple photographers before Amanda but once we met with her we were sold. She is laid back and fun and really put me at ease the day of our wedding, not to mention her work is incredible. She was always responsive to emails and is very reasonably priced - especially given how amazing her work is. We absolutely love our engagement pics and the 100 or so pics we received in our preview, I cannot wait to get them all back. I know she captured our wedding perfectly. I did not notice her most of the night and did not feel she was intrusive in anyway at all. We had some issues with our day of coordination at our venue and Amanda took charge and made sure we got that photos that we needed. I would always recommend Amanda to anyone looking for a photographer - she has been fantastic!

Nicole

Married on 06/20/2015

Oh my goodness....what can't I say about Amanda! She was the best photographer to work with. She was super accommodating and very flexible. When I was looking for a photographer to capture our big day, I wanted someone who could capture the love that was present that day in their pictures (if that makes sense). From our engagement session...to our wedding day...Amanda did exactly that!

We planned to have our engagement session outside on the national mall, but the weather report kept changing and reported a chance of rain. I think I must have texted Amanda 100 times the night before trying to come up with alternative locations. It was nerve wrecking for me....but Amanda was calm and reassuring. She even stood in the rain and took a million photos while getting drenched. I was really worried about the pictures but they turned out perfect!

For our wedding day....Amanda showed up early and got great shots of me and my bridal party getting ready. And stayed with us the whole day....including the limo ride back to the hotel after the reception. The majority of the day I don't remember seeing Amanda. But she was able to get some really good pictures that captured all of the love and happiness that I felt that day. Every time I look at the pictures I fell like I'm back on my wedding day. We were also able to get a number of shots at the National Harbor after the wedding reception....and got caught in the rain again lol. Even with all of the rain....our pictures came out so beautiful. I love all of them. I really can't say enough things about Amanda....other than if you are looking for a super cool photographer who is going to capture all of the love and excitement that filled your wedding day...please book Amanda....she is the BEST!

I would definitely use her again for family photos.

Amanda is the best...that's all there is to say. She is responsive, kind, caring, sweet, creative, and talented. We loved working with her from the first time we met her at our apartment to look at her portfolio. We immediately set up a date to take engagement photos with her, and they were absolutely perfect. On our wedding day our guests didn't even notice she was there even though she was right in the middle of everything taking pictures. She was excellent in keeping to a timely schedule, and was even great with the kids. Not only would we recommend Amanda to other people, but we will definitely be hiring her again in our future.

Annie

Married on 10/04/2014

Amanda was the reason we had half the fun we did on our wedding day. She was absolutely phenomenal. We asked her to attend our Rehearsal Dinner to get to know our family better and my relatives thought she was part of the family! She is one of the nicest people I have met and is super talented with her camera. Every major moment of our wedding she was there capturing it without being obtrusive. Usually at weddings I hear "Hey Photographer!" a million times but we never had to tell her where to be, and she was on a first name basis with everyone there. At the Sunday Brunch after our wedding I was asked probably 15 times who our Photographer was because "she was just so cool". We are so unbelievably happy we chose her to document the entire day! The sunset was epic on our wedding and even though the temperature dropped uncharacteristically down to 30 degrees that night, the bridal party was more than happy to come back outside for her. Amanda had to be freezing the entire night but she didn't complain about it once. We plan on having her back to capture all of our major life moments!!!! Highly, highly, highly recommend her to everyone!!!

Stephanie

Married on 07/26/2014

Amanda is kindhearted, genuine, and passionate about capturing both the big and little moments and emotions on a wedding day. After just one engagement shoot with her, she already felt like family, and made my husband and me feel completely at ease. All the guests loved her. Despite the stress and craziness of the post-ceremony photo shoot and the reception, she was a calming presence and helped us take creative, fun, and romantic photos. And they really are amazing, we could not be happier. I'd trust her with my life :) Thank you Amanda!!
Are you interested?
Send a message