39 Reviews
Recommended by 100% of couples
Quality of service

5 out of 5 rating

Average response time

5 out of 5 rating

Professionalism

5 out of 5 rating

Value

4.9 out of 5 rating

Flexibility

5 out of 5 rating
Awards
41 User photos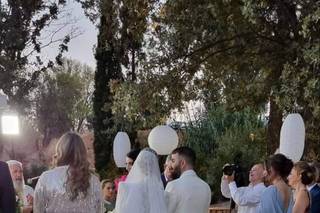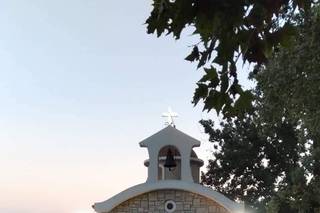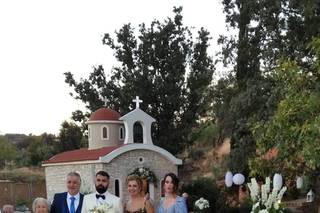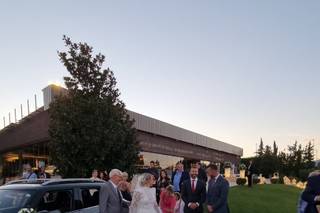 + 37

photos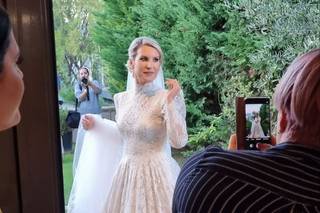 Petros K.

Married on 10/07/2022

ΕΞΑΙΡΕΤΙΚΟΣ ΧΩΡΟΣ ΓΙΑ ΔΕΞΙΩΣΗ ΓΑΜΩΝ

Η δεξίωση του γάμου μας έγινε στην κλειστή αίθουσα του κτήματος. Ο χώρος είναι εξαιρετικός και πολύ μοντέρνος. Όλα ήταν πολύ προσεγμένα. Το φαγητό ήταν πάρα πολύ καλό. Το service, επίσης, ήταν εξαιρετικό. Άψογοι επαγγελματίες. Συστήνουμε ανεπιφύλακτα το Άλσος Νυμφών.

Chryssa K.

Married on 09/25/2022

A dream vendor for the wedding of our dreams

Our experience couldn't be any better. It exceeded our expectations. Our wedding was dreamy, the venue is gorgeous, the decoration was royal, the food was amazing, us and all our guests were thrilled with the whole atmosphere!The personnel was great taking care of every detail and all the guests. The owners are amazing people that were there for us throughout all of our journey until the big day, they really care to make it a special day for their couple and they made sure that everything will be more than perfect! We are greatful to Alsos Nimfon for creating us the best experience and wedding memory in a lifetime. We love you! We strongly recommend it for any great event!

+ 12

photos

Mika M.

Married on 09/24/2022

Beautiful Venue & Excellent Staff

The venue is beautiful by itself but the service was above all expectations. The owners and staff have a lot of professional experience and they took the extra mile to assist us in all our requests. The food is also excellent so we only had positive feedback from our guests!

Are you interested?

Send a message

Opapadak P.

Married on 09/05/2022

everyone approved the place and I heard really good reviews from guests. I would make the same decision if I had a choice again!

perfect place, professionalism, good price for value. Just one suggestion: I didn't like the babysitter painting the kids faces without having any permission from parents: the kids were not able to have beautiful pictures at the event

Alex K.

Married on 09/02/2022

Amazing wedding experience

Everything was very well organised!
Excellent food, beautiful place and very clean!

Christina A.

Married on 08/28/2022

Splendid venue

A beautiful venue, one of the top picks in Athens! Excellent staff, good food and great quality of services overall.



Σοφια ?.

Married on 08/26/2022

Amazing venue!

A dream venue for anyone who chooses to have their wedding there. The space, both inside and outside, is absolutely brilliant as no extra details are required in order for the venue to stand out. Nevertheless, what Lia added simply made it even more special and fairytale-like on our wedding day. Panos, one of the owners, made sure all our needs were well taken care of. If only our DJ was slightly more enthusiastic, the evening would have been exceptional.  If I could give more than a 5-star review, I would as the Anagnostopoulos family would deserve it.



Hara P.

Married on 08/19/2022

Better than I ever imagined!

Everything was simply perfect! From the owners to the lovely people at the service. The great communication and collaboration with everyone made the whole wedding preparation process so smooth. The attention to detail in every aspect of the day (food, decorations, people management) is also astonishing! Overall, I wouldn't change a thing :)

Beautiful wedding venue, excellent service and very professional people to work with, especially for people living abroad.

We had our wedding at Alsos Nimfwn in July 2022. We are very happy that we chose this venue and we definitely recommende it.
First of all, the owners of the venue are very professional, flexible, very nice to work with and super helpful. This is a family business and all of them are trying for the best. They are also very accessible, responsive and easy to communicate with. We have been planning the wedding for 3 years (due to COVID cancellations) and they have always been very undertsanding and ready to help us with our plans.
The quality of service was top. The food was very nice, the staff was very polite and responsive. All are guests were extremely satisfied with the service.
Finally, the venue itself is beautiful, spacious and can accommodate large and small weddings indoors or outdoors.
We are defintiely recommending Alsos Nimfwn for weddings and other events :)


Sakis C.

Married on 07/29/2022

Our Best Memories

It really was an honour for me and my wife, having the best services from Alsos Nimfon.
I wish I could have more stars to rate even more!
Everything was just magic.
The professionalism, the best food ever, the facilities!
What made us even more happy for our choise was the fact that every single person of the Anagnostopoulos catering stuff was so kind and so willing to help us and our guests!
Literally, we felt like home.
Please, do not have any second thoughts for choosing this perfect place and catering organisation.
Anagnostopoulos Family Special Thanks for everything!

Lampros F.

Married on 07/22/2022

Highly Recommended (Alsos Nimfon)

Alsos Nimfon was the the fifth out of at least 10 venues that we saw before deciding to book our wedding venue.
It was love at first sight.
The owners (Anagnostopoulos family) and all the staff were very professional from the beginning.
It is a value for money place where the food is brilliant and the whole place is very beautiful.
Strongly recommend to everyone who wants to get married.
Special thanks to our host (Andriani) for her entire effort and the whole organization from the beginning till the end.


Elena P.

Married on 07/15/2022

Excellent!

Exceeded our expectations! The ultimate experience! Highly recommended!

Maria T.

Married on 07/02/2022

A perfect collaboration with the best people that gave rise to a wonderful wedding reception above our expectations !!!

The people in Alsos Numfon are warm, helpful, polite and above everything, they put all their effort to make your reception the best of what you have imagined! Our wedding reception was perfectly organized, with excellent food, amazing service, beautiful decorations and made our night even more special than we had imagined! We thank Konstantinos and Lia and all the people of Alsos Nymfon for making our dream come true!
With all our love,
Maria & Nikos

Stephanie A.

Married on 07/01/2022

Best venue and team in the world

Choosing to have my wedding at Alsos Nimfon was the easiest and best decision of our life. The Anagnostopoulos family run business is the most accommodating, patient, and generous team and people of excellence we have ever had the pleasure of working with. We were supposed to get married in 2020 but when the pandemic happened we had to push our date back and wait another grueling 2 years to have our special day. In the end it all worked out! While couples here in the United States were getting taken advantage of monetarily by their vendor of choice because of cancellations due to Covid, Alsos Nimfon reassured us that they had our back, our best interest, and helped us reschedule a new date without any issues or extras in expenses. This speaks volumes. Their team offers services at the highest quality and authenticity - they actually care and love what they do with everything they have. Planning a wedding is usually supposed to be stressful but not with Alsos' team! Even better, all your needs and wants are in one spot/location which is there stunning property - from the church, flower and decorations to food catering and DJ selection. Absolute dream team!! If we had to do it all over again, we would choose Alsos Nimfon 1000 times over again. They made our day the most special and fun time, we couldn't have dreamt of a better day. We cannot thank them enough!

Panagiotis K.

Married on 06/03/2022

Unforgettable night

We wanted the night of our lives and thats what Alsos Nymfon offered. We wish we could relive this night again

Sofia N.

Married on 05/28/2022

Perfect wedding experience

Alsos Nimfon team was there for creating the best wedding night we can imagine. All members of Anagnostopoulos family made it perfect and there was nothing that could have been done better. Thank you so much for making this day special and unforgettable to us and our guests. Panagiotis & Sofia 28.05.2022

Maria M.

Married on 05/22/2022

A fairytale come true

A venue that will never fail you, it is a dreamy place as if built to fulfill every couple's dream!
We are happy to have met all those wonderful people, they were professional and above all welcome to help with a smile!
There is nothing I would change from our wedding day ! If only I could relive the experience! Recommend the venue one hundred percent!

Zoi G.

Married on 05/14/2022

Experience of a lifetime

This venue is everything a woman could have dreamt of for her special day to take place. Everything was there. A romantic scenery, beautiful but also functional and organised facilities. Our wedding took place in the evening golden hours and I will never forget the feeling of experiencing a fairytale, with the little church decorated by magical colours in the sky and the green outdoors space that surrounded the ceremony. The staff was absolutely helpful and professional, delivering everything we had asked for. If you want everything to go according to plan but also exceed your expectations, you have got to choose this place .

+ 2

photos

Konstantina M.

Married on 05/01/2022

High standard service

The team were very responsive and flexible and we felt that we do not have to worry about anything. Also on the day, the feedback that we received from our guests was that the whole event was very organized, with very good flow and attentiveness and kindness from staff. The only "negative" thing that we would mention is that the canapés during the welcome reception were not in an obvious place and many guests were not able to spot them. But we had a lovely, carefree wedding party and we would recommend the Venue!

Konstantinos K.

Married on 09/26/2021

Wonderful experience

The organisation was just perfect!All members of Alsos Nimfon team were very helpful and well organised in order to give us and our guests the best experience!
Thank you very much

Stratos V.

Married on 09/04/2021

A Truly Unforgettable Experience!!

In a few words the best place in Athens to make your dreams come true on the most beautiful day of your life! The Anagnostopoulos family is the ultimate guarantee for a night with delicious food and an exciting party in a magical place! I definitely recommend it for your wedding day!
Stratos Vitsios 04.09.21

Θεόδωρος ?.

Married on 08/22/2021

Απλα οι καλύτεροι!!!

Απλά οι καλύτεροι στο είδος τους!!!
Ευχαριστούμε πολύ για όλα!!!

Ανδρεασ ?.

Married on 07/11/2021

Even better than our expectations

Beautilful people, great professionals, amazing atmosphere and scenery, delicious food and beverages. It worths every cent of it.

Featured

Aisha

Married on 06/03/2021

One of the best decisions we made was having our wedding at Alsos Nimfon!

One of the best decisions we made was having our wedding at Alsos Nimfon. the venue is so beautiful and the staff showed genuine care for us and our guests. If I could do it all over again, I'd definitely choose Alsos Nimfon again!

+ 2

photos

Nikos V.

Married on 05/26/2021

My daughter's christening

Amazing venue with the perfect event planners.
Are you interested?
Send a message